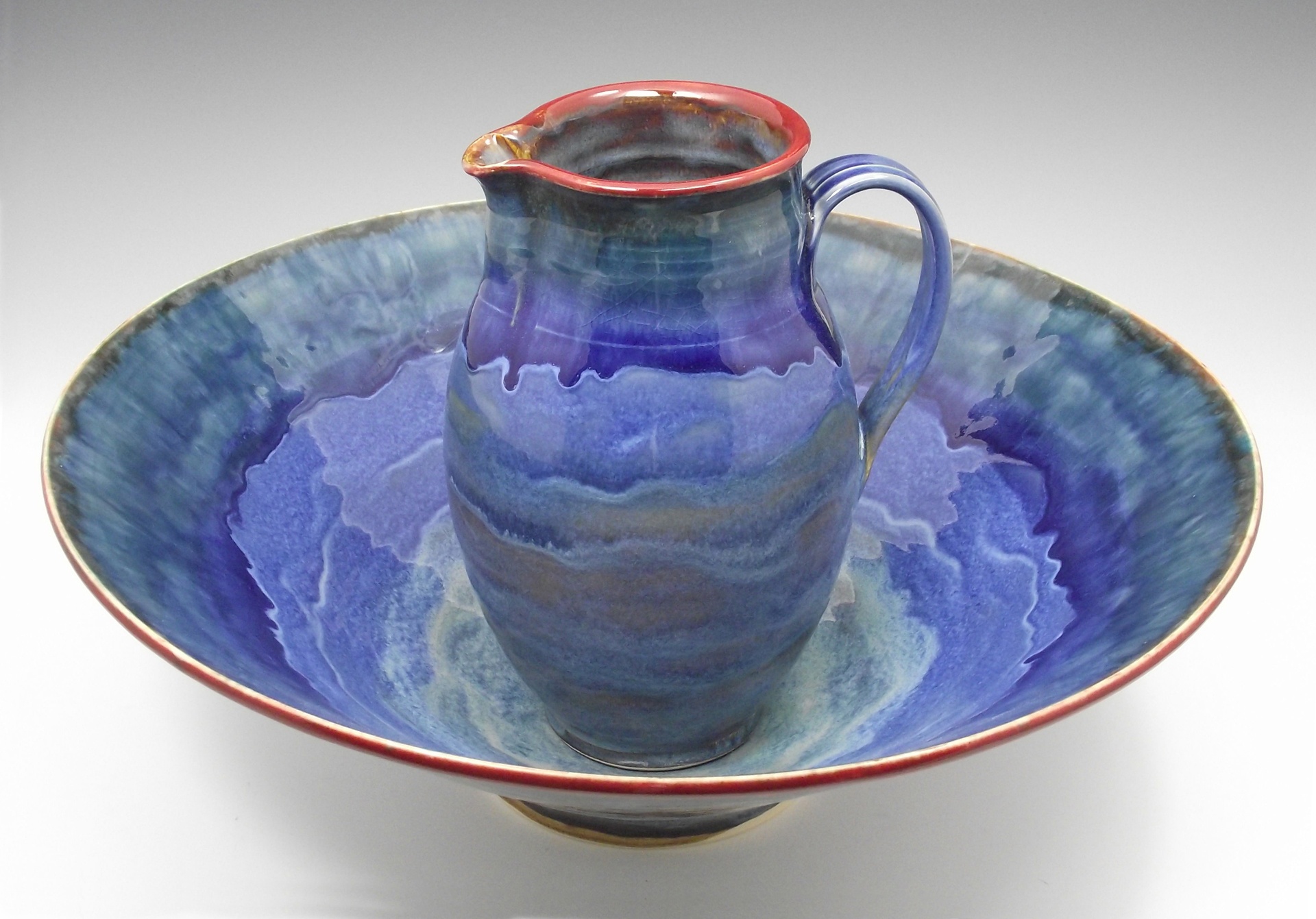 Unexpected expenses may seem like a fact of life, but they don't always have to be. 3dcart maintains transparency in its billing, and is determined never to surprise a merchant with additional charges. This sets us apart from other platforms in the eCommerce industry, and the merchants flocking to 3dcart agree. One such merchant is Faith Vessels Pottery for Worship, based in Springfield, Missouri.
Hue and Marla Parnell founded Faith Vessels in 2010, when Hue's beautiful, durable and custom-made pottery items began to be requested by area pastors for church worship services. Hue's knowledge and expertise in all aspects of pottery enables him to create extremely high-quality and aesthetically beautiful ceramics that can be used and loved for years. Every order is custom-made and Hue's work is currently being used in churches of many denominations all across the United States.
They signed up with BigCommerce in 2012, and at first everything went well. However, around August 2016, the Parnells received an unpleasant surprise: Instead of being able to upload a $10 third-party SSL certificate from Namecheap, which Marla had been doing without issue since 2012, she discovered that BigCommerce would no longer accept any SSL certificate but their own which cost $79. "I was not at all happy about the added expense, I had not been pre-warned, and I told the BigCommerce rep that I would be shopping for another eCommerce platform," she says.
Marla began to research several other eCommerce options, including 3dcart. "I had put the research aside for a few days when I received a timely email from Clarence at 3dcart, asking if we were unhappy with BigCommerce," she says. "Honestly, the timing couldn't have been better, and I set up a phone appointment with Clarence where he went over everything. I signed up that day, and took advantage of the offers of 18 months for the price of 12 months, plus 15% off for an annual payment. Super discount!"
BigCommerce soon slapped Faith Vessels with another unfair expense. Faith Vessels' contract with BigCommerce was set to renew on October 4th. When Marla called BigCommerce on October 1st, intending to cancel, only then was she told that 5 days notice was required. "We ended up paying them for the month of October after all," Marla says. "Another reason to go elsewhere."
Fortunately, the migration to 3dcart was very easy. Having only 17 products, Marla chose to do the migration herself. "If I had had a larger site to migrate, I would have taken advantage of the complimentary migration that 3dcart offers, but let's face it, I'm a control freak and I wanted to make sure everything was done the way I wanted it to be." Marla's design needs are informed by her 32 years of experience in marketing and advertising, and she has discovered that many of 3dcart's features are perfect for business. "We really like the clean and responsive mobile version of our website," she adds. "Awesome!" She continues to learn the 3dcart platform and looks forward to utilizing more of its features, such as email campaigns, blogs, and newsletters.
With 3dcart, Faith Vessels Pottery for Worship has found its home. "We are extremely happy with our new Faith Vessels 3dcart website," Marla says. "We are receiving orders online and everything is working well, as it should. We both highly recommend 3dcart to anyone who wants a clean, well-designed ecommerce website that works!"
Read more about Faith Vessels' migration success story here.