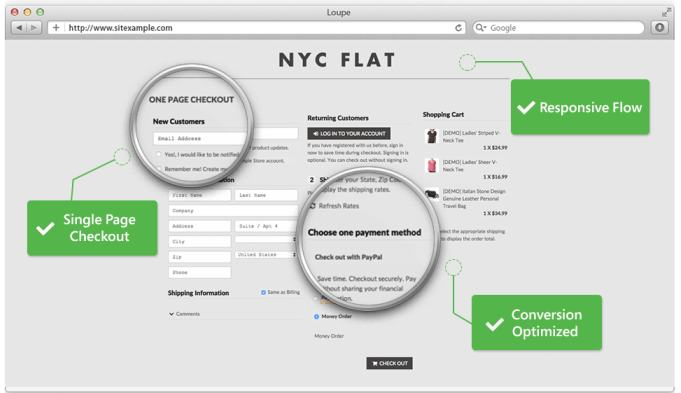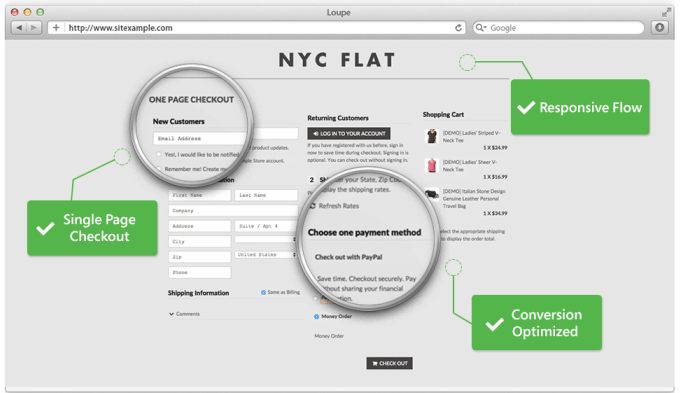 This week, we went live with 3dcart version 6.6. The rollout is part of our continued strategy to bring our customers rapid innovation through agile software development.
Here are the new items we think you'll find most important.
Beta of Single Page Checkout v2. Our new simplified Single Page Checkout is now in Beta and available to all 3dcart merchants. Including the latest usability standards for ecommerce, this new checkout will help increase conversions in your online store.
Google Trusted Stores Update. The GTS integration has been updated to support Google's latest changes. Being a Google Trusted Store reassures shoppers that you'll provide a great customer experience. Apply today - it's easy and free..
WePay Integration. New Payment Integration with WePay Payment Provider.
Shipping Update For Dimensional Weight Calculation. With predefined boxes for your items, the system will now determine the best fit for your products based on their dimensions.
Responsive Transactional Emails. All the transactional emails, including Order Notifications, and product specific messages, have been updated to Responsive Emails. It's easy to update to the latest version directly from your control panel.
Admin Account Security Questions.Enhanced security for your 3dcart account with security questions that will protect your sensitive information when is time to retrieve your Admin Panel password.
Adobe's Aviary Integration.Easily edit images from the 3dcart Control Panel with Adobe's Aviary built-in integration.
We're always looking for feedback, feature ideas and ways to improve the software overall. Don't hesitate to send us your thoughts through our feedback portal at https://3dcart.uservoice.com .
For merchants interested in perusing the entire list of bug fixes and feature updates, visit the announcements section of the 3dcart forum. Happy selling!