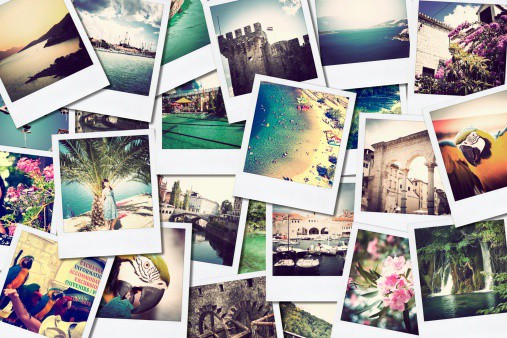 Embracing social media is part of a strong online marketing plan. And if you think you can stop at Facebook and Twitter, think again! Instagram is used by over 150 million people and counting. Although Instagram is an entirely visual platform, small businesses can use it to build customer relationships and influence sales, it just takes a little bit of strategy.
Here are some tips for establishing a strong Instagram presence:
Cultivate Your Following
Yes, business Instagram accounts should have a hefty amount of followers to boost their credibility. So if you're a small business owner, how do you grow your following? First, start posting pictures! You should post your products as authentically as possible. Post them in action or post someone wearing them, the more authentic the better. Try to avoid posting screenshots of your images from your website. Also be sure to mix in fun, relatable pictures from time to time to show the human element behind your Instagram. For example, post the Starbucks order you just picked up for your team as you prepare to fill all of today's product orders!
Second, use hashtags. Hashtags are like keywords in that they are a way for the entirety of Instagram to search posts with certain hashtags. So if you sell fedoras, when posting your product, write something interesting in the caption area and follow it with #fedoras, #hats and other relevant keywords to broaden your audience.
Hashtags are also a way for you to search for users and pictures to follow and like. You want to engage people, make the correct use of hashtags, and if you are checking out their content, they will likely visit your page in return.
Pro Tip:
Use Best Photo Editing Software to make images look professional yet eye-catching. Pay attention to every detail and make pictures as beautiful as you can.
Value-added Comments
You want to build online relationships with your customers (and potential customers), and using the comment section provides an opportunity for your business to interact with your audience. Offering a discount on a purchase is a way to encourage commenters. Ask them to tell you why they love your product or have them post a picture on their account with your product. Say you'll choose one and announce it on your profile and award them a discount on their next purchase. So not only do they get a shout-out on your page, they are given an incentive to buy from your store.
Link Instagram to Your Business Facebook
Facebook allows you to link to your Instagram account via a plugin button. In Instagram you also have the option to share your photos on your Facebook timeline. It doesn't hurt that you're multitasking by posting on Instagram and Facebook at the same time!
Instagram is often considered a simply visual tool, but it's up to you to harness its power and work to encourage customer relationships and purchases.