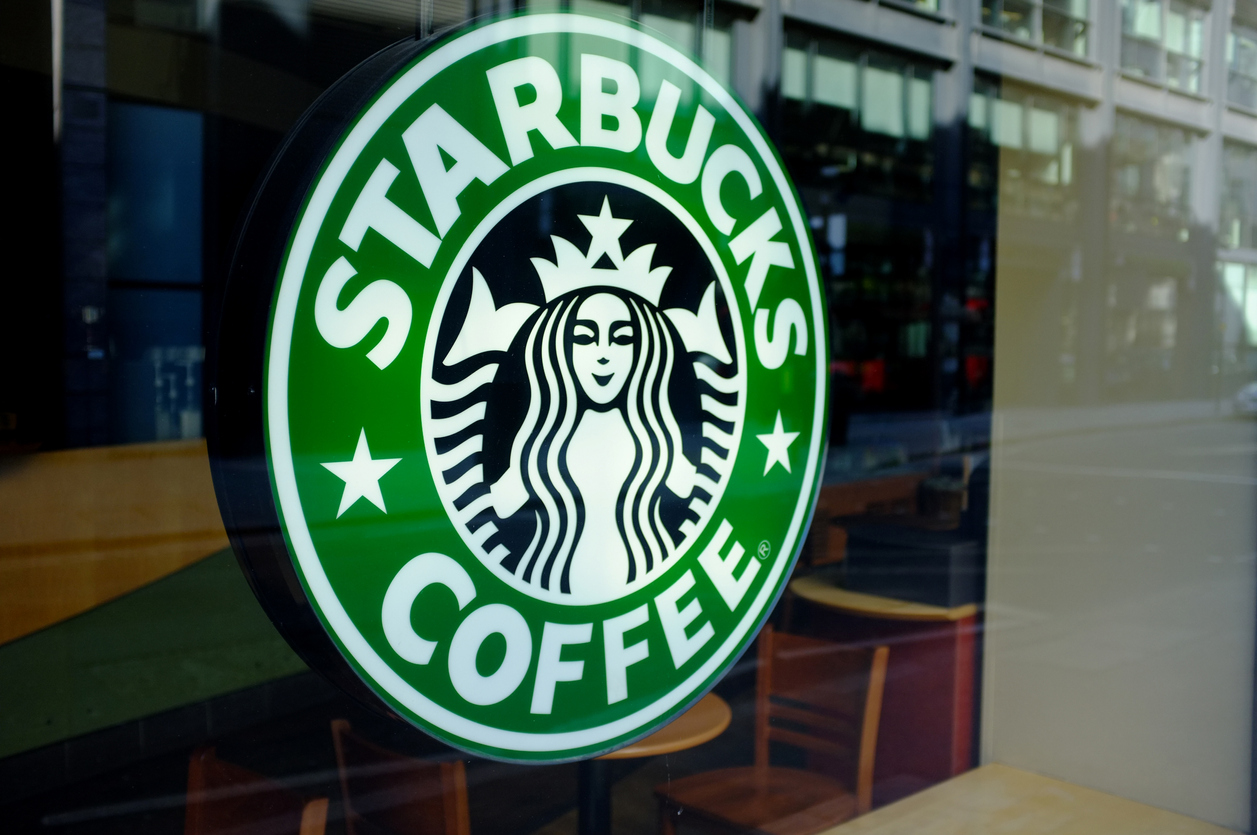 You don't have to be a coffee drinker to appreciate the marketing strategies that grew Starbucks into a multibillion-dollar company since its founding in 1971. Once a small coffeehouse in Seattle, Washington, Starbucks now has over 27,600 locations all over the world, spanning 6 continents. It's a classic success story of a small business growing into a global household name, and represents the ambitions of millions of entrepreneurs everywhere.
Looking at Starbucks today, it can be hard to imagine how the company achieved such incredible success, simply because the brand awareness is so high that it seems like Starbucks has always been at the top. It's easy to forget that every brand, no matter how big and successful, had to start out somewhere.
Starbucks owes its success to its massive following, consisting of billions of people eager to pick up their favorite coffee on the way to work each morning and anticipating seasonal releases like the Peppermint Mocha, Eggnog Latte, and of course the famous Pumpkin Spice Latte. Starbucks has gone beyond being a coffee brand and has become a cornerstone of pop culture.
But how does any brand build such awareness and create a fan base on such a large scale? The secret is in the marketing, and Starbucks has used strategies that can be implemented by any business. Let's take a closer look.
A Consistent Brand Experience
Part of the appeal of Starbucks is in its familiarity. While Starbucks locations do offer some regional variations (also a smart marketing lesson: targeting the available audience), most of the menu is the same in every location. This makes Starbucks a constant in a world full of variables — a customer thousands of miles from home can go into a Starbucks and get the same favorite coffee they drink daily as part of their normal routine.
People find this type of consistency comforting, and it has also helped to create the type of powerful familiarity that keeps a brand at top of mind for the public. Brand awareness and reliability complement each other in an endless cycle that strengthens both: greater consistency means the brand becomes more defined in customers' minds, therefore increasing awareness, which in turn makes the brand appear more reliable to customers.
Brand imagery is also an important part of consistency, and this includes the logo, colors, fonts, and other visual elements. Starbucks has made a few changes to its logo over the years, but the overall design has remained very similar, with a circular layout featuring the company's trademark double-tailed mermaid. Their particular shade of green has also been consistently used with very minor adjustments since 1987, in both their logo and store décor.
Communication and Interaction
Starbucks has a long and rich history of interacting with its customers, with a well-earned reputation for using social media to its best advantage. Starbucks follows a multiplatform social media strategy covering Facebook, Instagram, and YouTube and using each social channel in slightly different ways. Starbucks even gave the Pumpkin Spice Latte its own Instagram account, which is not only a bit of whimsical fun for fans of the brew, but also helps solidify its claim of being "the official beverage of Fall." Basically, Starbucks saw the viral potential of its iconic (and oddly controversial) drink, and ran with it.
Starbucks wouldn't have been able to pick up on this, though, if they ignored or didn't notice their customers. The company has proven that it's perceptive enough to pay attention to not only their customers' social media, but their habits in general, including frequent sightings of people drawing on their white Starbucks cup (some of whom were becoming well known for it).
The company turned this into a full-fledged competition in 2014 with the White Cup Contest, which received thousands of entries. The winning design was made into a reusable plastic Starbucks cup, which the company further promoted by featuring the winner on its official blog. They even followed up with her a year later, which gives a very strong impression that Starbucks values its fans and treasures their interactions with them.
Starbucks continues to nourish its relationships with customers, with recent developments such as its moves toward becoming a more eco-friendly business. The company has taken this direction due to increasing awareness of pollution and the need to improve sustainability, and has implemented changes like new cup tops and elimination of plastic straws. This shows the brand as being aware of, and caring about, its customers' concerns.
Customer Loyalty and Incentives
One of the best, most proven ways to increase customer loyalty is by implementing a loyalty program, and Starbucks has gone out of their way to make theirs as accessible to customers as possible. Customers can join by registering a gift card or downloading a mobile app, and receive rewards for every purchase they make with their account. My Starbucks Rewards accounts can be accessed from desktop computers as well as mobile devices, so customers can always check on their account in the way most convenient for them.
The My Starbucks Rewards app also means customers can make mobile payments at Starbucks locations, which is becoming more crucial in an age when digital wallets are constantly increasing in popularity. Whether we're talking about payments or a means to get rewards, customers always appreciate multiple options — and while they might sometimes forget to bring their gift card with them, they're always going to have their smartphone in their pocket.
Key Points
So, what can we learn from Starbucks that can be applied to your own brand's marketing strategy? Since the company has seen resounding success from multiple angles, there's quite a lot you can take and apply to your own branding, social media, and other marketing efforts. Here's a quick overview:
Be consistent. Customers grow more aware of — and attached to — brands that maintain an identity. This is the key to building an image that's immediately recognizable, even when customers encounter your brand out of its usual context. Everything your business does can be tailored to be part of your brand, from your logo, to your "voice" on social media. Your ultimate goal with your branding is to create an identity that customers feel is familiar to them and compatible with their own worldview. This makes your brand feel more like a friend than a faceless corporation, even if you grow into an international business.
Communicate and interact. Social media is essential, and gives you insight into your customers' behavior and desires. You may be able to turn this into a marketing campaign of its own, much as Starbucks did with their White Cup Contest. Of course, this is going to depend on your business and what exactly you sell, but if you notice customers using your products in a certain way, even if it's not the primary use for the product, that's something interesting to work with! Always be responsive to your customers so they know their concerns are being addressed, and also be sure to keep customers updated on your business's policies and improvements. Customers won't be able to appreciate something they know nothing about.
Reward your customers. Starbucks' loyalty program is so successful that its My Starbucks Rewards members made up 30% of all business in the United States in 2015. The principle here is simple: people who know they're going to keep buying from a specific brand will jump on the opportunity to allow that brand to "give back" to them. Adding a reward point loyalty program to your online store will entice customers to make repeat purchases, and you can even distribute points freely as an incentive to sign up. Sales numbers across every retail industry have consistently shown that setting up a loyalty program is one of the best steps you can take.
Implementing these strategies will help your business no matter what your industry, niche, or stage of growth. If you haven't yet started a business, having a good understanding of what makes a successful marketing strategy will help you build your brand even in its early days. (In fact, you may be at an advantage, since you won't have to do any rebranding, but that's certainly not to say a well-established business shouldn't try to change things up if it will improve results.)
Whether you dream of building an international, billion-dollar business or you simply want more success for a business you intend to keep small, your marketing is a cornerstone of these goals. One of the best ways to improve is by looking at the strategies that brought great results to another brand and adapting them to your own purposes. While Starbucks is a fantastic example — and has gotten so many things right — your education shouldn't stop here.
Delve into the history of any big brand and you're sure to find something interesting you may be able to use. Check up on your competitors, too, and take note of anything they seem to be doing better than you. Think about how you could implement a similar strategy while tailoring it to your own brand. Running a business is a constant learning experience, so never turn down the chance to discover something new!