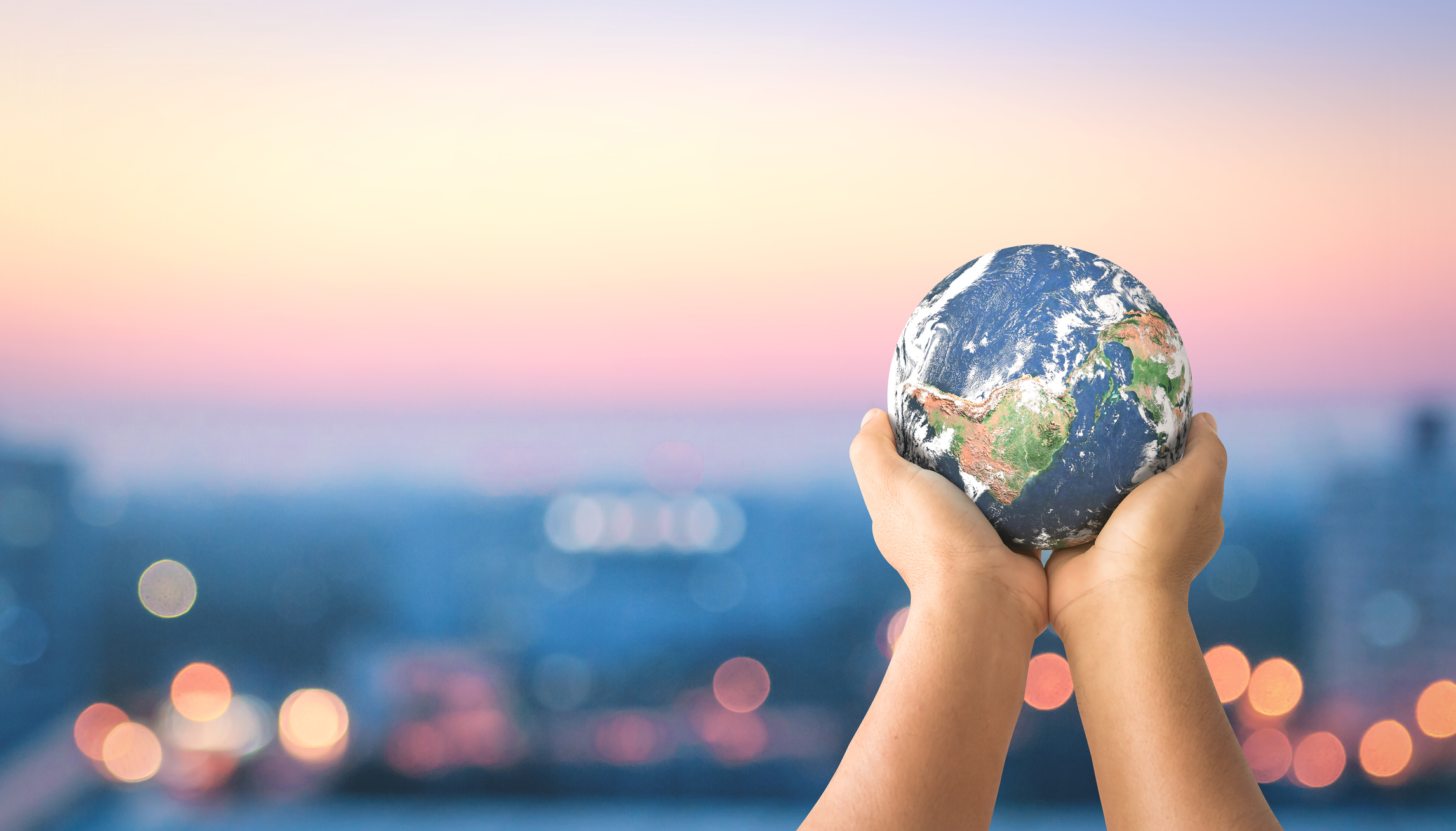 World Environment Day is an annual holiday created by the United Nations, in which participating countries come together to discuss and implement solutions for environmental issues affecting the Earth. However, you don't have to have global reach to start helping the environment — in fact, the biggest difference always starts on a local level, among homeowners, and of course, small businesses!
We know millions of business owners worldwide are seeking ways to reduce their environmental impact while still successfully building and growing a brand. That's why we've once again reached out to experienced environmentally-conscious businesses to learn their stories and find out their strategies for bringing sustainability into the workplace, reducing waste whenever possible, and much more. Let's hear what they have to say!
Paul Catherine – Waste & Continuous Improvement Supervisor, Aqualisa Showers
On working a multi-part environmental strategy into your company culture:
"As a lead innovator in the showering sector, Aqualisa is known as pioneers of industry firsts and inventions that revolutionize showers — for the consumer, and installers of our products. We have recognized our responsibility as manufacturers to focus this skill in innovation towards environmental consciousness and waste reduction, both in-house, and in the homes of our customers.
We at Aqualisa have made it our mission to save water, improve energy consumption, and reduce our customers' energy bills. We have created eco settings for our smart valves capable of saving up to 33% of yearly water use. Our packaging size reduction project has enabled us to pack more boxes per pallet and that in turn means fewer carbon emissions. Our recycling project has achieved a 1 million ton reduction of waste sent to landfill; diminishing our environmental impact significantly.
Company culture is the root of success for any business's ecological mission. For retailers, the greatest challenges are responsible product packing and reducing emissions and waste. However, environmental responsibility requires positive change from every element of a business -most importantly, it's people. When green thinking begins at your company's core, it becomes a key part of your brand identity. This can be achieved by providing solutions as well as education for employees so eco-friendly actions and reductions become second nature to working life."
On the extreme savings provided by solar power: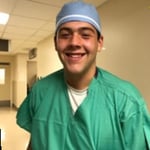 "Around 1995 I urged my father to let me make a website for his business as a school project. Little did I know the results that it would have! We soon began to receive orders from customers all over the country! The internet was in its infancy at the time, and nobody really knew just how big it would get!
Growing up in Central New York, and attending Boy Scouts, eventually achieving the rank of Eagle Scout, I spent a LOT of time camping and being in nature. Not to mention all the trash cleanup drives! I have a definite appreciation for our planet and its natural beauty.
As our company grew, I began to research different ways we could become more self-sufficient and eco-friendly. That is when I decided to go fully solar powered. In 2017 we hired a local company to install 125 solar panels on my shop and 2 warehouses. The array should provide enough energy to fully power the entire operations of my business, all while charging my electric car, and forklift as well. Our energy bills plummeted from $350 per month to $9 per month, which is the charge incurred to stay connected to the grid. We actually sell a small amount of power back to the power company since we cannot use it all!"
On saving resources by forcing a change in office habits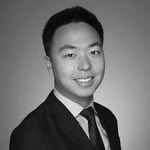 "One simple trick we implemented to reduce unnecessary printing is by moving our sole printer to the storeroom and disabling the wireless functionality.
This means if someone wants to print, they have to really inconvenience themselves. We've gone from using 10 reams of paper every month to 6! This reduction in cost enabled us to switch to 100% recycled paper."
Daniel Barry – Owner and Founder, Marc Skid
On building a brand with character, that gives back: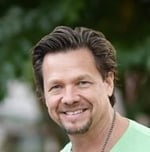 "Marc Skid is a start-up eCommerce underwear brand determined to do things differently. The ethos of the brand was [my] belief that brands should be like the people we admire in life: having a strong character, being purposeful and a sense of humor. The brand's call to action is 'Make your Marc on the World.'
Why the Eco-Friendliest of All?:
Character – Marc Skid is the only underwear brand using the world's finest cotton: Organic Pima. Organic Pima represents only .0005% of all cotton harvested in a given year. Additionally, Marc Skid is the only underwear brand using Repreve, which is polyester up-cycled from water bottles. There is one water bottle in each waistband. Packed with only recycled paper, no plastic.
Purposeful – $4 goes to charity with every pair purchased. The consumer chooses from one of the nine 4-star charities working to Save, Feed, or Cure the World. The $4 donation is transparent and quantifiable which differs from the 'one for one' or '% of net profit' approach. Marc Skid is the first and only underwear brand that gives back with each purchase.
Sense of Humor – The cheeky name was inspired by [my] belief that, as Mark Twain observed, 'The human race has one really effective weapon, and that is laughter.' During [my] mission trips, no matter how difficult the circumstances, laughter prevailed and united."
Misha Kaura – Founder, Misha Kaura
On using a mindful supply chain and repurposing scrap material: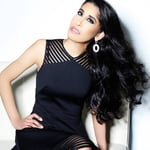 "My fashion brand Misha Kaura is a sustainable fashion brand. Environmental and humanitarian consciousness is important to me, so we do all of our manufacturing and supply chain in house at the Darlinghurst Garment Factory, which is the only factory in North America offering full and free housing, room, board, and childcare to all employees. All scraps of fabric are recycled into art and fashion projects for patients at children's hospitals."
Meg Donahue – Co-Founder, MamaSezz
On building a sustainable business and recycling program: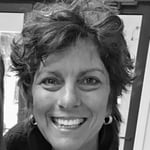 "MamaSezz.com is an eco-friendly, animal-friendly (vegan) nationwide meal delivery company. We are committed to organic agriculture, support regenerative agriculture farmers, and have the most comprehensive recycling program in the industry. We provide a prepaid return label with all our shipments so customers can send all materials back to us, where we recycle and reuse boxes, ice packs, and liners. We are keen supporters of ocean farming (instead of fishing) and are developing a line of products using kelp."
Haley Anhut – Marketing Manager, Clean Origin
On the potential of ethical supply chains to meet the growing "green" demand: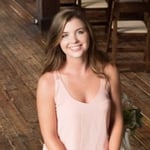 "Founded by Alexander Weindling in 2017, Clean Origin has quickly become both an industry and thought leader in the lab-grown diamond vertical. Known for our incredible customer service and competitive prices, we've worked with brands such as EcoCult and Eco Warrior Princess to demonstrate the success and passion our company has for our product, our customers, and the environment. As a direct-to-consumer company with the Earth at top of mind, man-made diamonds from Clean Origin have become a no-brainer to Millennials and Gen Z-ers alike. Sales are predicted to triple from 2018 to 2019 as the green revolution continues to push couples to seek eco-friendly alternatives for engagement rings and other diamond jewelry.
Lab-created diamonds are inherently and significantly less detrimental to the environment as it takes considerably less energy to grow a diamond in a lab than it does to dig it out of the ground. In fact, a study showed that 1 carat of mined diamond created nearly 100 square feet of disturbed land and almost 6000 pounds of mineral waste. On the other hand, 1 carat of lab-grown diamonds disrupts just 0.07 square feet of land and only 1 pound of mineral waste."
"Once again, science and technology have been put to purpose to save the earth and all who share it while delivering our wants and needs." —Alexander Weindling, CEO & Founder
Nate Masterson – CMO and Head of Natural Product Development, Maple Holistics
On helping build your sustainable brand via educating consumers: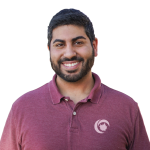 "At Maple Holistics we don't just preach about the importance of cruelty-free and natural product formulation — we practice, too. All of our products are developed with these founding principles at the forefront of our minds. All of our products are naturally formulated with cruelty-free and sustainable ingredients and wrapped in recycled packaging.
We started Maple Holistics with the idea that sustainable personal care products could be affordable and high-quality while still being able to compete with the more established brands.
This commitment to responsible manufacturing techniques and ingredients helped inspire our blog, which aims to provide readers with up-to-date information on the subject. In addition to publishing articles about harmful chemicals and DIY safe alternatives, we also discuss major cosmetic and health and beauty brands and their ingredients. We understand that these values don't exist in a bubble. As a result, we do our best to educate consumers about the importance of cruelty-free, sustainable, and natural products and the dangers of using artificial and potentially toxic materials.
Additionally, we are constantly looking for ways to make our manufacturing process more sustainable. Besides staying up-to-date on scientific research, we have representatives around the globe investigating new techniques and ingredients to improve our brand.
This plays into the necessity of holistic health and well-rounded self-care habits that look after your body in the most natural way. The rising awareness of the need for global environmental action and sustainability means that we have also introduced a recycling initiative in which customers can send back six empty bottles of used products, which are then recycled into new bottles and in doing so you receive a free bottle of shampoo."
On starting small and building a sustainable product line:
"The Wowe Lifestyle Company and its products evolved from our vision of a world in which nature is respected, preserved, and is the predominant focus in the pursuit of a healthy and responsible lifestyle.
After our third daughter was born, we began examining our lives. We looked for ways in which our daily use of products could align with our quest to limit waste, and ultimately, reduce global footprints. We began with one simple swap of an everyday product, a toothbrush! At first, it seemed too simple, yet it could be life-changing. We all use plastic toothbrushes, approximately 300 of them in our lifetime, and they all end up in either landfills or the ocean. Since toothbrushes contribute to tons of waste, what if everyone could swap their plastic toothbrush, which isn't even healthy for our bodies, for a bamboo toothbrush? Within no time the Wowe bamboo toothbrush was born!
Next, the stainless steel tongue cleaner, refillable floss container, and safety razor, with refillable blades, were added to the options for sustainable and reusable daily products. Within a short time, the evidence of a community demonstrating global consciousness was taking hold. Our sales began increasing, and the Wowe Lifestyle Company started to double in size annually.
Today, our hopes and dreams of reducing global footprints and creating a sustainable future are genuinely becoming a reality as we work towards increasing our eco-friendly community. By encouraging our customers to provide feedback on our existing products and input on future products, we are cultivating a culture of eco-consumers.
It is within this culture of consciousness that planet Earth will be protected for our children and the generations to come. This sustainable future is and always will be the driving force towards our Wowe Lifestyle's ultimate mission."
Marianna Sachse – Founder, Jackalo
On recycling and upcycling used products: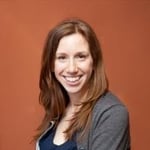 "Jackalo [is] a line of durable and sustainable children's wear. At Jackalo, we make clothes strong enough for active kids, and gentle on the environment. Our clothes are designed to withstand long days of play. Kids wear them on repeat, and then pass them on to the next lucky recipient.
All of our clothes are made with independently certified organic cotton and our pants and coveralls are reinforced at the knees where it is needed most. Unlike other companies, we accept used Jackalo items back in exchange for a 20% discount on future purchases. We then wash, repair and resell the items (and upcycle or responsibly recycle what can't be resold)."
Donna Roberts – Marketing Manager, Onya
On fully sustainable recycled products to replace single-use items:
"Onya is a B Corp Certified company that prides itself on creating high quality, useful, reusable products in a sustainable and ethical way to use in your everyday life that can easily be kept 'On You'.
From reusable shopping bags, produce bags, bread bags, bulk food bags, backpacks and coffee cups, to plant based certified compostable bin liners and dog waste bags our product range also includes one of the highest quality stainless steel drink bottle on the market.
Wherever possible our products are made out of recycled materials, such as rPET (a fabric produced from BPA free recycled plastic water bottles), and are 100% recyclable at the end of their long life cycle.
We are quite literally taking plastic waste from landfill and turning it into something reusable for many years to come.
Our commitment to sustainability extends to our packaging which is made from post-consumer recycled material and printed with water based inks so it is suitable for both recycling and composting.
Together with the support of our customers purchasing our recycled products we were able to divert 19.54 tonnes of plastic waste from landfill in 2018.
Our goal at Onya is to offer our customers a well thought out quality alternative to single use plastic and it is by companies like us, partnering with people like our customers that can actually make the change we want to see happen in our world."
On using solid environmental data (and not hype) to inform your business decisions: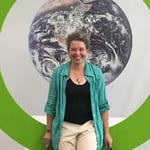 "Before launching carbon-informed online commerce website shopjunket.com in 2018, the reuse instigators at Junket: Tossed & Found closed a brick and mortar shop to instead bring their mix of carbon-informed quality goods and creative supplies to a national market clamoring for legitimately ethical product options.
Alarmed by the rapid proliferation of confusing eco-claims by companies rushing to profit from widespread & growing environmental interest, Junket's founder had leveraged radical transparency and environmental data to help community members distinguish between legitimately virtuous products and so much green-washed hype.
With 40% of US emissions directly tied to the production of goods and a global mandate to reduce emissions 50% by 2030, Junket's ahead of the curve in using emissions data for both decision-making and process development.
Using research data to understand the CO2-e impacts of both reuse and transit, the team also found they could ship existing products across the entire continental US (often, repeatedly, using existing packing materials and avoiding airplanes) before approaching the emissions generated during local manufacture of an identical new product.
Junket invites retailers everywhere to embrace their strategies (for climate's sake): secondhand shipping materials, ground shipping only, and the most sustainable goods possible (the ones that already exist)."
Margaret Coblentz – Founder, Frances Austen
On three essential sustainable business tips: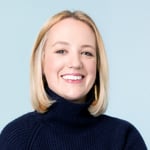 "Frances Austen makes the same heritage-quality luxury cashmere your grandmother owned, but without the astronomical price point. We work with Scotland-based Johnstons of Elgin, sweater manufacturer to big European fashion houses, in a direct-to-consumer capacity, so we pass on that value to our customers. We only release two collections per year, our hang tags are hand letter pressed and we think about what the modern woman wants to wear today, but also what will stay in her wardrobe for years to come.
Tip #1). Clearly understand your product life-cycle and make decisions along the way from raw material to the finished product that produce the most responsible, sustainable path. Remember that 'sustainability' doesn't stop when the product is finished; it extends to the last mile of delivery and beyond. This is why Frances Austen uses zero-waste, fully recyclable materials and packaging that are 100% biodegradable.
Tip #2). Seek out suppliers and manufacturers that have a seal of approval, such as an Oeko-Tex certification or GOTS, as this in part a large representation of your finished product. It's especially critical when trying to sort through supply-chain partners to find the best and most sustainable fit.
Tip #3). The 'Buy Better, Buy Less' philosophy isn't only important for consumers. As creators, we don't want to contribute to overconsumption. We buy small and sell out to ensure that we are not creating excess fashion waste. At Frances Austen, we aim to minimize overproduction by producing more consciously consumed fashion using higher quality sustainable textiles and practices."
Sean Pour – Co-Founder, SellMax
On taking the plunge and getting the word out: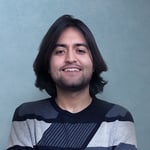 "We are a nationwide car buying service and much of our business deals with the recycling of old vehicles.
Our company helps recycle vehicles every single day allowing the parts to be reused in the construction of buildings, and various other avenues. Our services also help to keep oil out of landfills, as we can reprocess it. In addition, we even pay the customers for their cars, so they are doing a good deed and getting rid of their old cars. It's a win-win for both parties and the environmental impact is massive.
In terms of our success we managed to scale into a nationwide service which has been a massive milestone for us. We've been able to increase staff, increase revenue, and increase the number of vehicles recycled year after year for the last 5 years.
Overall, I would say if you've got a passion for making the world eco-friendly go for it. People like to get on board with these things, and you can build a thriving business. To get started you can leverage local groups like the Surfrider club to help spread the word about your new eco-friendly business."
On providing environmental education to kids via an educational subscription model: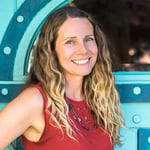 "I'm an environmental scientist-turned-entrepreneur. Motivated by a deep passion to raise a generation of environmental leaders, in 2010 I founded Green Kid Crafts, a children's media company that provides kids around the world with convenient and eco-friendly STEAM (science, technology, engineering, arts, and mathematics) activities. Today, it's become a leader in the subscription industry, with over 2 million packages shipped worldwide.
Green Kid Crafts delights kids each month with fun, creative and eco-friendly STEAM activities, delivered right to their door through our award-winning subscription program. Every month's package is packed with up to 6 science and art kits designed by teachers and STEAM experts to foster a child's creativity and confidence while helping to raise the nation's next generation of environmental leaders.
Here at Green Kid Crafts, we take the concept of sustainability seriously! As a company founded by an environmental scientist, it makes sense that Green Kid Crafts is committed to ensuring that all of our activities, from process to product, have as little an impact on the environment as possible. Further, we view our work as a way to foster the next generation of environmental stewards by engaging kids with nature in positive, creative ways.
Through our partnership with CarbonFund, we offset 100% of the carbon dioxide generated by our business. Our boxes are 100% recycled. We minimize packaging and printing and use recycled materials. Our kits are bundled in special bags that are made of 100% recycled materials. We integrate sustainability into our box themes as much as possible. We give back. We are carbon neutral and at least 1% of sales are donated to environmental organizations through our membership in 1% for the Planet.
Green Kid Crafts has grown from a bootstrapped company operating out of a garage to a multi-million dollar company with a community of over 1 million families. My passion to spark positive social and environmental change is at the very core of Green Kid Crafts, from my company vision to the way that it is translated into action. My company mission to foster the next generation of creative, environmental leaders by engaging kids with the planet in positive, hands-on, creative ways has exposed hundreds of thousands of kids to think about and take a leadership role in sustainability."
Key Points
When we go over these expert testimonies, a few consistent themes emerge. It's clear that reducing waste in your supply chain goes a long way — utilizing recycled materials is not just beneficial to the environment, it's also a brandable business practice that can become part of your unique value proposition. Fulfillment also benefits from waste reduction, and recycled/recyclable packaging materials are becoming the norm. Finally, even the smallest change in habit at your location can help you build a company culture that cuts down on waste of both resources and energy.
It's also clear that your business model doesn't matter. Everyone can find ways to transform a business into an eco-friendly lifestyle, and your customers and community are sure to back your efforts. In fact, by going green, your business could become more popular than ever (and we have some great marketing strategies to get the word out in our expert roundup of Marketing Tips for Environmentally-Friendly Businesses).
We would like to thank our contributing experts for their valuable insights and for leading by example!