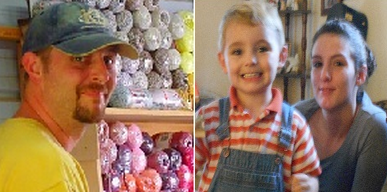 Macramé Magic, a start-up small online business creates decorative, crafty and well-designed macramé plant hangers. Their motto is "Keeping an Ancient Art Alive," by designing their aesthetic, tightly-woven and highly functional plant hangers. With 60 designs to choose from and 40 specialty designs, in different colors, materials and styles. One of the more intricate macramé plant hanger has upwards of 1000 knots in design. After moving to 3dcart's shopping cart from GoDaddy's Website Builder, owner Gary Watzlavick, witnessed demand and sales growth. What follows is an interview:
Why did you make the transition to 3dcart in the first place?
We made the move from GoDaddy to 3dcart first off because we were looking for a platform that included blogging abilities on site, at least that was the reason for the initial call. Sheldon Martin being the first person I spoke with was very informative about all of the benefits 3dcart had to offer and since that first call I have come agree with him. His sincere enthusiasm about the company he works for led me to believe I had found a company that really cared about the success of their clients.
How has business been since the transition to 3dcart?
Business started slowly, as I'm sure all new sites do, but quickly and dramatically increased as I implemented the weekly SEO lessons I received from 3dcart's (AWESOME) SEO staff. I recently had to increase our prices just to be able to keep up with the demand for our products.
How would you compare and contrast the platforms of GoDaddy and 3dcart?
It's one thing to call up a company like GoDaddy with a seemingly simple question and feel blown off as they send you a link to online support or ask you to hold while you are transferred from one person after another only to find, after up to an hour and 15 people later, that no one has the answer your looking for.
In contrast the staff at 3dcart seems to take our goals and our company personally. Sure, they send me links to the knowledge base from time to time, but before the conversation ends you already feel like you know what it's going to say and how it is going to help you. And it's nice to know that if you get there and don't quite understand it you can always call back and literally be walked through the steps one by one. From Sheldon Martin in Sales to Joe Palko and Tatiana Pacheco in the SEO department to the technical support staff, everyone at 3dcart have been tremendously helpful and integral to different parts of our current success. I can' thank all of them enough. Especially for the enormous amounts of patience. Best of all is getting to know your support team on a first name basis.
Gary, is there anything else you would wish to comment on?
If you're honest, hard-working, pay attention to the details in your business because you care about the quality your customers receive AND you want a business partner which feels the same –3dcart should be your first choice.
About Macramé Magic:
Owned by Gary and Kayla Watzlavick, Macramé Magic designs intricate, well-woven & aesthetic plant hangers for the home environs. Affordable and extremely well-constructed, the plant hangers are available in various styles and ornamentations, differing weight capacities, and lengths of 24, 30, 36, 42 and 48 inches. Created for the Indoors or Outdoors.