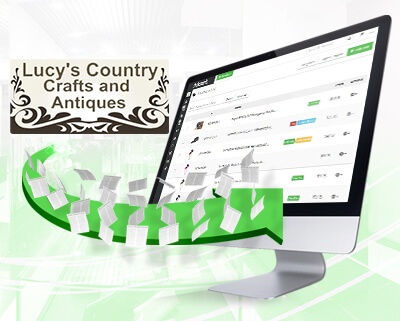 The eCommerce industry is ever-evolving, with new, innovative technology reshaping the online landscape on a regular basis. At 3dcart, our team of renowned developers release frequent updates to ensure businesses of every size have access to the latest tools and services necessary to succeed in one of the most competitive, growing markets.
Our frequent platform updates implement not only the latest trends and technologies, but the personal requests of our merchants as well. At 3dcart's Feature Requests forums, users can suggest improvements that will benefit the 3dcart community as a whole. If submitted ideas are popular among the community, 3dcart's developers will work earnestly to incorporate these new features in a future update.
Our dedication to improving the eCommerce experience is why businesses such as Lucy's Country Crafts and Antiques made the move from Bigcommerce to 3dcart.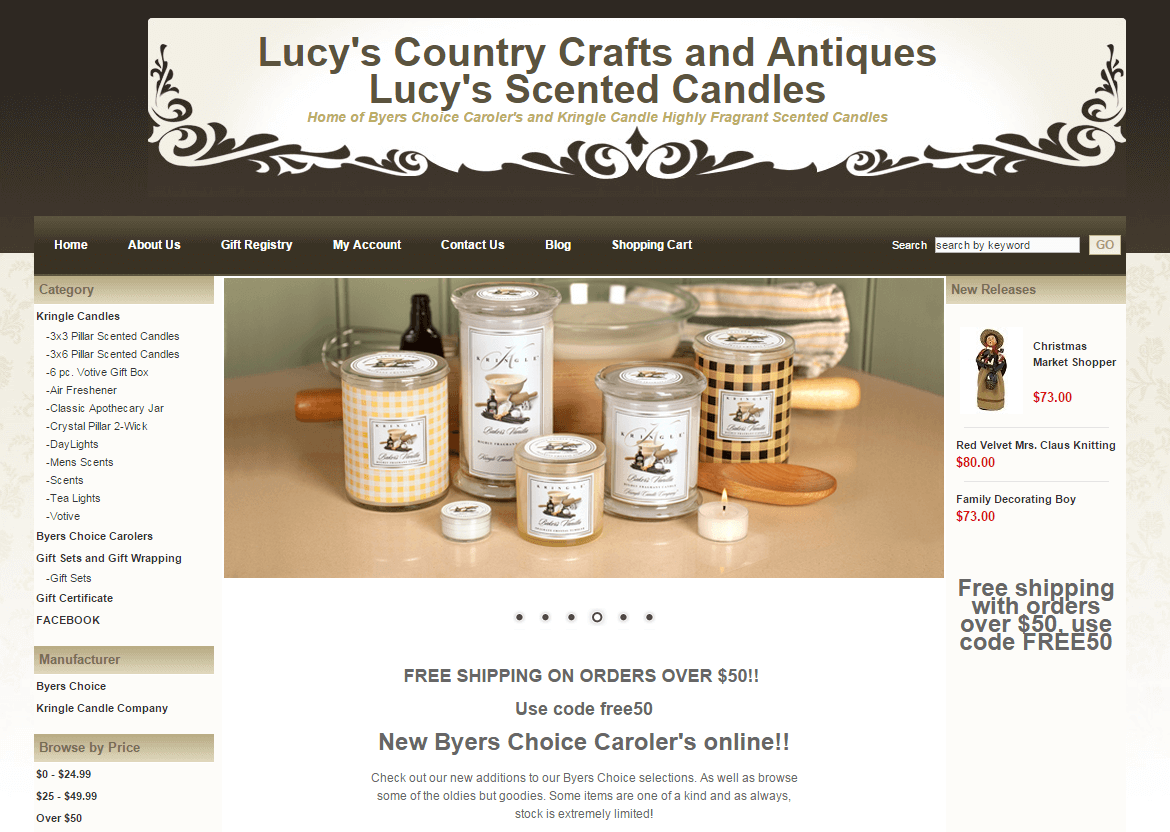 Lucy's Country Crafts and Antiques (www.lucysscentedcandles.com) is the home of Byers Choice Carolers, one-of-a-kind hand-made dolls crafted by skilled artisans. Byers Choice Carolers are adored by doll collectors around the world, with each Caroler design featuring a unique personality. Lucy's Country Crafts and Antiques is also the home of Kringle Candle Company, highly-fragrant scented candles made of the highest-quality wax.
Like many businesses, Lucy's Country Crafts and Antiques left Bigcommerce after 2 years in search of a platform that offered more features for less money. According to Robert from the candle and Caroler company, 3dcart appealed to his business by providing a more user-friendly interface, more options and features, and higher bandwidth. Furthermore, 3dcart seamlessly integrated with his merchant account processor to make for an easy transition.
When asked what he liked best about 3dcart compared to Bigcommerce, Robert said "the service provided in relation to my operating cost improved my bottom line profit and made the whole process much more affordable."
3dcart couldn't be happier to have Lucy's Country Crafts and Antiques as part of our growing community. Feedback like Robert's is why we continue to work toward improving our platform and services on a daily basis.
With the holidays just around the corner, be sure to check out Lucy's Country Crafts and Antiques fine catalog today, featuring attractive candles that will match any décor, and hand-crafted Carolers for a holiday gift that'll be loved and treasured by all.