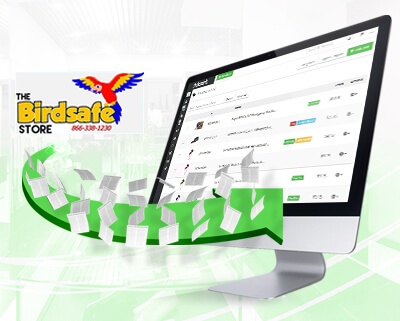 3dcart understands the needs of small businesses, which is why our platform boasts countless features, industry-renowned technical support, and affordable prices for small and large businesses alike. Over the past 18 years, we've developed and improved our platform to meet the changing, evolving needs of businesses everywhere, increasing security, improving performance, and implementing free, cutting-edge features and responsive themes for businesses on a tight budget.
These are the features that make 3dcart an industry leader and the all-in-one eCommerce solution for merchants around the globe. Over the years, thousands of merchants have happily switched to 3dcart, finding great success with the tools and services 3dcart has to offer.
Today we'd like to feature a merchant that moved to 3dcart after 5 years with Volusion: The Birdsafe Store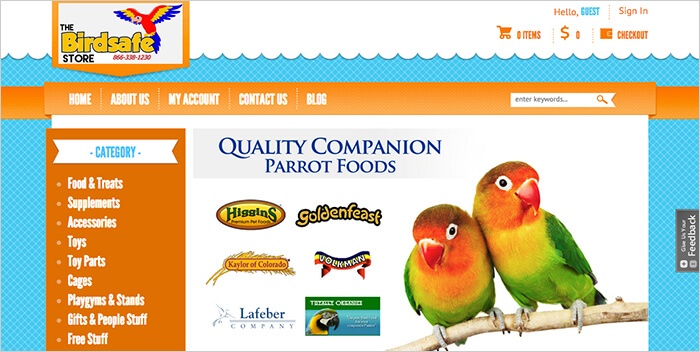 Since 2001, The Birdsafe Store (www.birdsafestore.com) has provided customers with the best and safest companion parrot products available. Joe from birdsafestore.com states that the business was founded out of love and passion for birds, realizing that customers were in great need of essentials specific to birds' needs. Today, The Birdsafe Store continues their dedication to providing customers with the safest, most affordable products possible.
When asked why Joe moved from Volusion to 3dcart, he stated "[Volusion] was no longer responsive to small web stores – they started catering to larger 'fish' and ignored needed features."
At 3dcart, Joe and The Birdsafe Store have experienced great success, especially since having signed up for 3dcart's SEO service. Joe additionally expressed great satisfaction with 3dcart's overall platform, and praised our plethora of features and services that cater to small businesses like his, such as support for SmartPost and reasonably priced templates.
We'd like to take this opportunity to thank Joe and everyone at The Birdsafe Store for choosing 3dcart as their eCommerce platform of choice.
For anyone in need of the finest, most affordable companion parrot products, check out The Birdsafe Store today. See how they care for your birds like no other store out there!
If you've switched to 3dcart from another platform and would like to share your experiences, fill out this form here.
Stay tuned, we'll be featuring another wonderful 3dcart powered website soon!