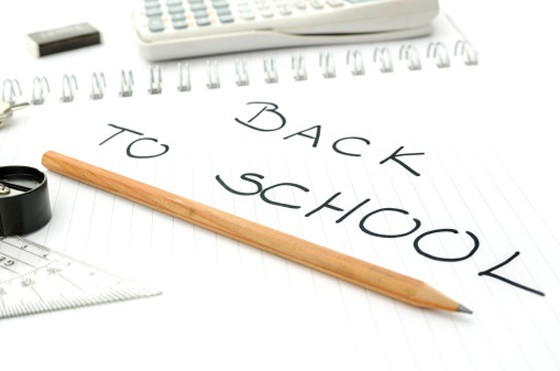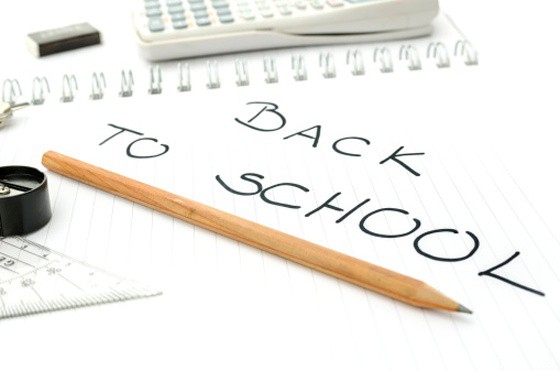 We know it's July, but for many parents, it's never too early to get their kids ready for another school year. And while moms and dads start organizing lists of wants and needs, ecommerce store owners should be preparing to increase marketing efforts, add new products and optimize their website(s).
According to a recent study published by Shop.org, "Parents with children in grades K-12 are expected to spend $26.7 billion online this year" on school supplies alone. The study further intimates that each family will spend an average of $896 on buying shoes, clothes, electronic goods, etc. between now and September. That's nearly 41% more than every other online shopper during the same time period.
Over one-third of parents start back-to-school shopping months in advance, so if you're not already reaching out to those consumers, then you're missing a golden opportunity to grow your business.
At this point in the article, you may be wondering how to grab your slice of the back-to-school sales pie, and that's where we come in. The following three tips have been carefully designed to help you maximize your e-store's visibility by targeting back-to-school shoppers long before the new year starts.
It's all about marketing
If you don't already have affiliate Facebook, Twitter and Pinterest profiles for your ecommerce website, now's the time. Not only is social media an effective marketing tool when targeting back-to-school shoppers, it's necessary for the future growth of your business.
Once you've created social extensions for your store, be sure to feature links to each on the homepage of your website. Doing so will increase your business' visibility, promote social engagement, build brand recognition and give customers a unique opportunity to get to know your store, and its products, on a more personal level.
With social profiles in place, now it's time to create a marketing campaign focused on targeting back-to-school shoppers. When doing this, think about running special offers and promotionsn. For example, try offering free-shipping on all orders over $100. You can also run special discounts on hot-ticket items, two-for-one deals, etc… Whatever promotions you choose, use social media to advertise them.
Email marketing is also essential when looking to maximize back-to-school sales, and we suggest creating an email campaign that specifically targets back-to-school shoppers. 3dcart comes fully equipped with tools to help you get started, but if you're looking for a more robust email marketing experience, consider installing the MailChimp plugin that comes as a native feature inside 3dcart's shopping cart software.
One last thing about back-to-school marketing before we move on… don't forget to optimize the mobile extension of your website. As more and more people turn toward hand-held devices to make purchases, review products, compare prices and redeem coupons online, it's essential to have an optimized mobile platform. For more information on how to create a mobile extension for your online store, check out this detailed tutorial in 3dcart's Knowledge Base Center.
Add new products
Back-to-school shopping is all about hot-ticket items. Kids want gear that is fresh, new and hip, and that's why your store should offer the latest fashions, items and accessories.
Regardless of what you sell online, do a little research and figure out which new products are flooding the market. If you sell clothes, stock up on the latest fashions. If you sell electronic devices, make sure you offer the latest gadgets and technologies. Trust us, failing to revamp you product library for the new school year will leave you wishing you had.
Optimize your website
When a shopper enters your online store for the first time, you have 25 seconds to make the conversion. Failing to provide them with an optimized, informative and user-friendly website will send them packing quicker than you can say "back-to-school sales."
When getting ready for the new school year, make sure special discounts and promotions are visible on your homepage. Also, create a handful of call to action buttons that command attention, promote sales and increase conversions.
Another suggestion is to spend time revamping your website's SEO for the new school year. The vast majority of back-to-school shoppers 'Google' what they are looking for, and if you have an optimized website with focused keywords, you'll reap the benefits in no time.
Conclusion
How you handle your marketing efforts to effectively reach back-to-school shoppers is entirely up to you. However, social media and email marketing are essential. Also, an optimized website is your best friend, and that's why you should spend time researching keywords, revamping product descriptions, enhancing customer reviews, etc…
Whatever you need to do in order to optimize your website for the new school year, do it. If you choose to ignore this advice, you'll be left standing on the sidelines watching the competition steal customers away. Don't let this happen. Start targeting back-to-school shoppers now before it's too late.