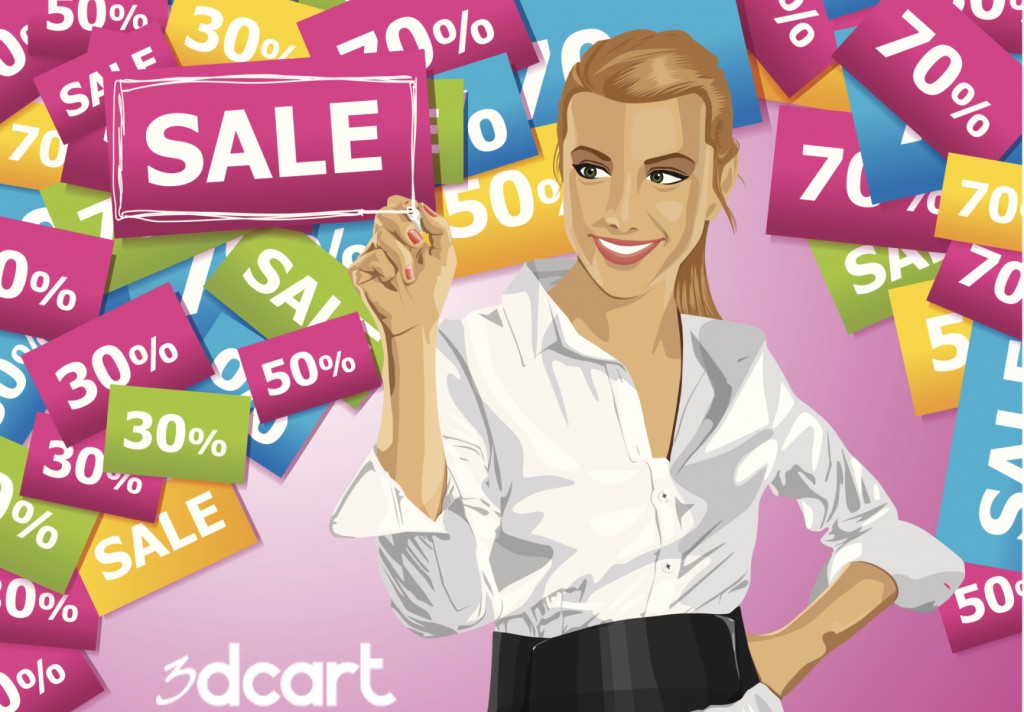 Note: The following article was authored by Blanche Burns, writer for SocialMonsters. When she is not reporting on the latest mobile technology, Blanche spends her time doing content marketing across numerous social media channels.
Last year, U.S. consumers spent $42.28 billion online in November and December. And with the economy's continued improvement, online holiday shopping in 2013 is shaping up to be even better.
Once you know who's on your holiday shopping list and how many people you need to buy for, you can hit your favorite online stores with a strategy. Before you do, however, check out the following tips to keep your online shopping experience both productive and safe this holiday season.
Gift Cards and Rechargeable Credit Cards
One of the best ways to make sure you don't overspend or compromise your sensitive payment information while shopping online this during the holidays is to either use gift cards or disposable credit cards.
If you already know which online stores you plan to shop with, gift cards are the way to go. If you're not sure where you'll be shopping, consider using a prepaid credit card. Both provide unmatched security and virtually guarantee a safe shopping experience. If you elect to use your credit/debit card, however, you may want to consider using an identity protection service such as LifeLock, which will help keep your information safe and secure at all times.
Most credit card companies offer a certain level of protection, and all 3dcart store owners operate using advanced SSL certificates. So even if you choose to use your debit card online, you can rest comfortably knowing that the 3dcart store you're shopping in this holiday season is completely safe and secure.
One of the ways to check to see if an online store is operating with an SSL certificate in place is by taking a look at its URL. Secure stores use https://. Stores without SSL certificates will only features https:// in it's URL.
Secure Your Electronic Devices
People love the convenience of shopping online. So whether you're shopping from your smartphone during lunch or on your iPad while watching your favorite TV program, make sure your electronic devices are up to date with the latest security software. StaySafeOnline.org recommends updating your devices often with a reputable virus protection application as these programs keep your information safe from online hackers.
Save Wifi Hotspots for "Window" Shopping
You should never shop online while using a public Wi-Fi hotspot. Cyber criminals are lurking close by and have creative ways to hack into your personal information. If you enjoy window shopping online, spend your public Wi-Fi time creating a wish list or filling your shopping cart, but save the actual purchase for when you're on a secure network.
Black Friday, Small Business Saturday and Cyber Monday
The creation of Small Business Friday and Cyber Monday has provided identity thieves with a new way to rob shoppers. The Better Business Bureau states that most online businesses will not send you an email if there is a problem with an order. If you do get an email asking for your credit card information, you should call the company and make sure it's legit before sharing payment information.
Consider Your Surroundings
If you're shopping online in a public place, like a coffee shop, take your time when checking out. Also, do not pull out your credit card until you're ready to make a payment. Identity thieves know how to look over your shoulder and gain information without you realizing it, so be sure to stay mindful of your surroundings.
Wrap-up
If you plan to complete you holiday shopping online, it's important to shop safe. Nothing can ruin Christmas faster than having your sensitive payment credentials compromised by outsiders.
Before you get started, come up with a game plan and be sure to exercise caution.
Online shopping is an unbelievably convenient way to buy all the gifts on your holiday list, but if you're not careful, Eboneezer Scruge and his band of merry-hacking misfits can wreak havoc during the holiday season. Don't let that happen. Use the tips we've outlined in this post and beat back holiday hackers with knowledge and preparation.