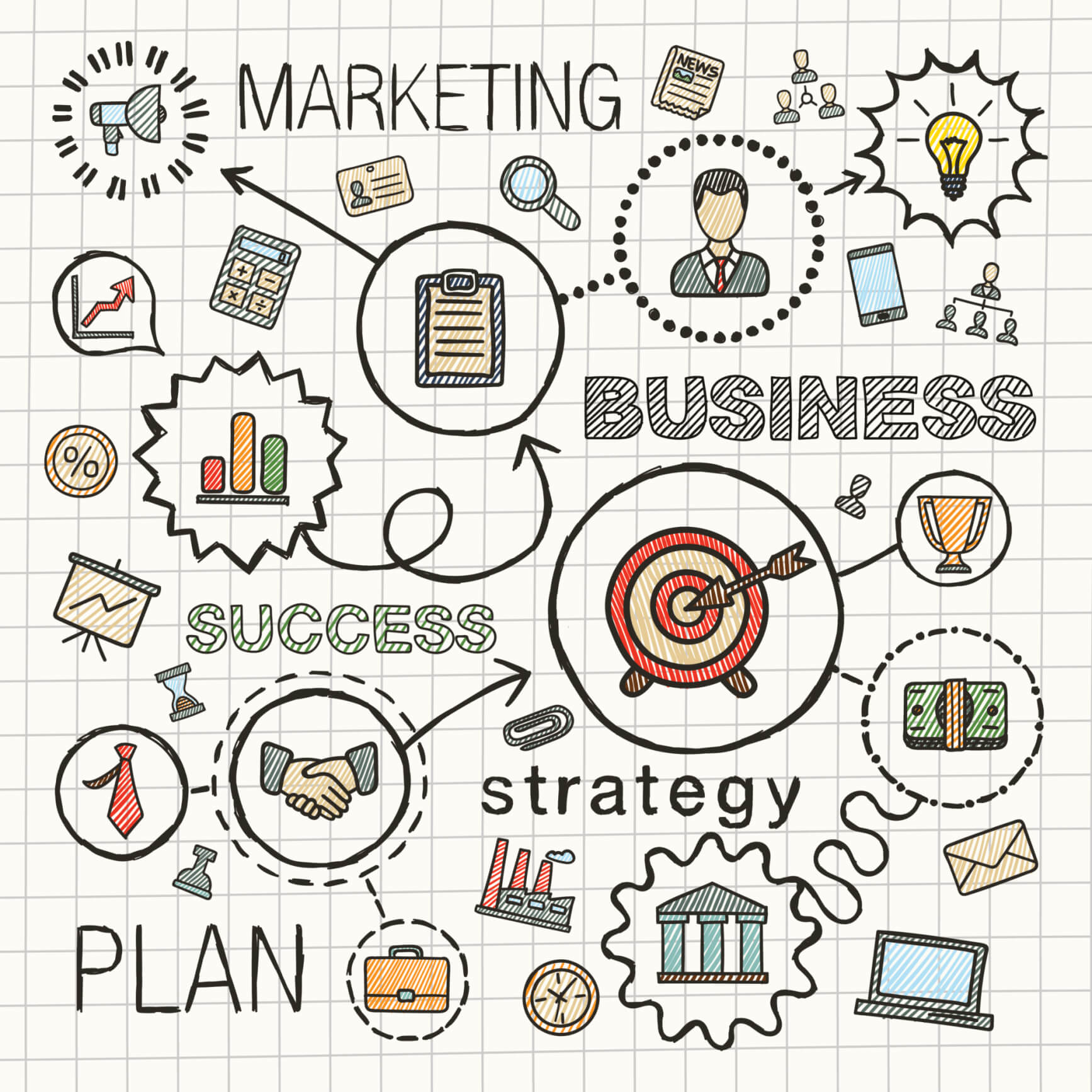 With the power of the internet, small businesses can spend less on marketing while simultaneously gaining more, using valuable resources to fight larger counterparts head-on with formidable marketing campaigns. It's important to keep in mind; however, that online marketing comes with its fair share of budget constraints. Nonetheless, compared to the days of yore, the funds required to dish out advertisements on traditional marketing channels is significantly larger than similar internet campaigns.
For smaller businesses, the internet provides limitless marketing opportunities. According to a study published by the CMO Council, eCommerce businesses are expected to rise by 20%, producing a massive $1.471 Trillion Dollar industry. The same council quoted that companies spent $179.8 billion on marketing in 2014, with 28% dedicated toward online marketing.
Although the return on investment in online marketing is high, there are a few things to keep in mind to ensure your online marketing campaigns provide long-term success. Here are some expert tips on how to build a sound online marketing strategy for small businesses:
Stay Updated:
One of the biggest advantages that small businesses have over their larger counterparts is the former's ability to adapt to changing environments. When it comes to online marketing, small businesses must use their ability to adapt in order to stay ahead of the game. For instance, learning about ongoing industry trends is a crucial factor in ensuring your online marketing campaigns are effective. However, since most small businesses do not possess huge marketing departments, learning about industry trends can be a tough task.
Fortunately, there are a number of marketing leaders that maintain different blogs and websites. These experts often possess a great deal of information when it comes to using various social media tools. An examples of this is website like Hubspot and Cllax. It's highly advised that small businesses take steps to follow these individuals, ensuring they too are up to speed with the latest trends and happenings.
Maintain a Blog:
For most small business owners, maintaining a website is a source of many headaches, with the idea of simultaneously running a blog often leading to an all-out brawl. However, in today's digital age, the sheer importance of blogging cannot be ignored. For starters, blogging provides small business owners with an outlet to voice their opinion and announce business activities in a unique, relatable manner.
Maintaining a blog is the perfect way for a budding entrepreneur to stamp their own authority on the internet. Blogs provide small business owners with not only the opportunity to have a voice, but also serves as an effective SEO tool. Blogs can be back linked to a business' website or social media pages to increase user traffic all around. For business owners that believe blogging is not for them, outsourcing and hiring freelance bloggers are great alternatives.
Check, Analyze, Make Improvements:
An online marketing strategy needs to bring in results. Whether it's an increase in traffic, leads or revenue, the effects of online marketing campaigns needs to be visible. Without visible gains, the ultimate goal of the strategy would be futile. However, it's not always easy deciphering whether an online marketing strategy has worked out or not. For instance, an increase in revenue might just be temporary (the competitor might have received bad reviews or shut down).
Therefore, in order to check the success of an online marketing campaign itself and improve it, businesses need to utilize a few tracking tools. These tools provide detailed information about anything from the amount of traffic to user activity on a website. With a limited number of resources, small businesses should make use of internet marketing tracking tools and invest in only the tools that work successfully for them.