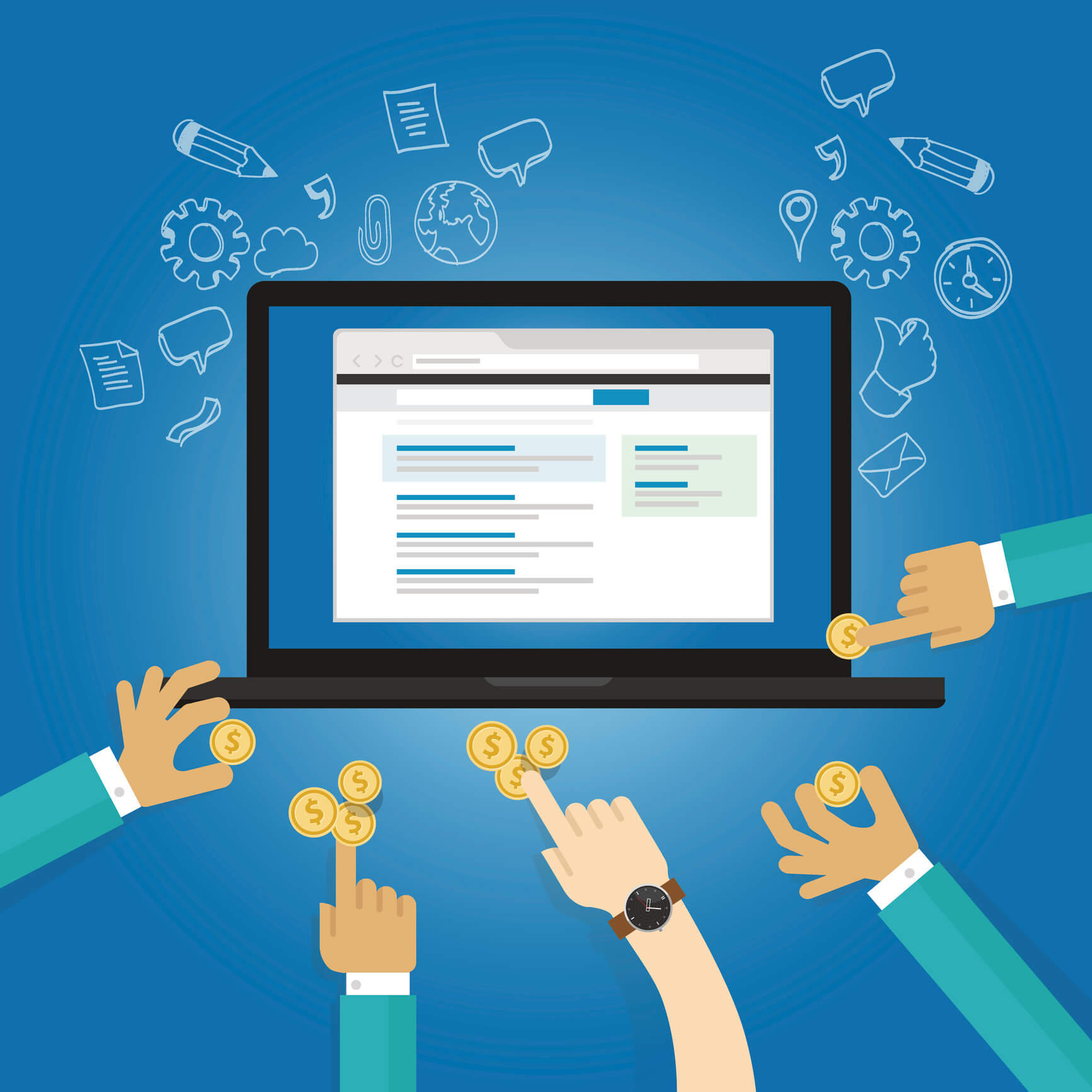 Google any product these days, and roughly 80% of your mobile screen will feature sponsored results. While text-based ads comprise a lot of this space, it's Google Shopping ads, with their captivating images and price information, that are drawing the eyes and attention of most search users.
If you're a firm backer of SEO and righteous opponent of PPC, you may be surprised to learn just how many people are actually using paid ads to find the products they're looking for. Studies show that in the United States, 64.6% of people click on Google ads when they're looking to purchase an item online, a number that continues to grow with each passing year.
Google's dominion over the paid search landscape is affecting eCommerce businesses worldwide, with those failing to secure above-the-fold space missing out on countless potential sales. If you're not sure whether Google Shopping ads are worth your time and attention, check out the following information that may convince you of their value and necessity.
Drawing Attention & Clicks
There's a big yet subtle difference between people that click on paid ads versus those that scroll down in pursuit of organic results.
People who search for products aren't necessarily out to buy – a great many are simply looking to learn a bit more about the product itself. Customers who scroll past paid ads in favor of organic results are more than likely on the hunt for information, conducting preliminary product research on price, reviews, technology, and other details pertinent to their buying decision.
But people with intent to buy execute their searches with a specific goal, and that's to buy now. Google Shopping campaigns are often praised for the high-quality leads they produce, and that's because unlike a consumer who clicks an organic listing, someone who clicks a paid ad is more likely to convert to a sale: they've spotted what they want, and they're looking to buy it now.
With a title, image, price, website address, and even a promotional message, Google Shopping ads make it easy for consumers to quickly glean all the information needed to make an informed (and fast) purchasing decision. It's because of this that Google Shopping Ads get 64% of clicks, and why an increasing number of people are saving time by ignoring organic results altogether.
A Missed Opportunity
Today's shoppers are evolving to value speed and convenience above all else, and are rewarding companies that can meet their demands with the greatest gift of all: their loyalty and business.
Google Shopping ads are emerging as one of the most important marketing tactics, and crucial to the success of business's large and small everywhere. Text-based ads, once favored universally, are slowly being eclipsed by Google Shopping ads. And it's no surprise either: consumers that click on text ads frequently abandon the website, either because the price ended up being too high or the product just didn't match up to what they imagined.
Conclusion
While SEO is still a fundamental component of a strong marketing strategy, it's worth noting that as Google continues their endeavor to improve paid advertising, organic listings will continue to be pushed further and further down the page. To ensure your company maintains a competitive edge, it's more important than ever that your eCommerce business makes smart use of all the tools Google has to offer.
Not up to running your own Google Shopping ads? Let 3dcart's experts handle all the work for you. Visit 3dcart for more information.