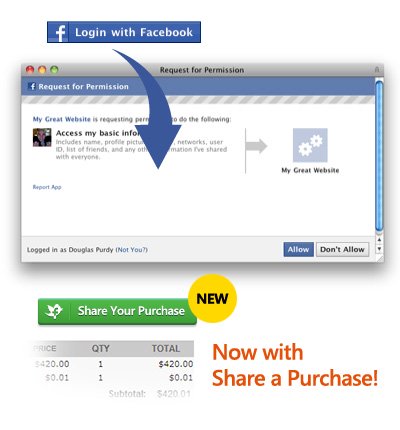 Facebook now has a billion active monthly users, creating a giant opportunity for online merchants. Now online stores using 3dcart can use this opportunity to their advantage with "Share Your Purchase," a new feature available to all 16,000 3dcart merchants with the software's Facebook Connect add-on.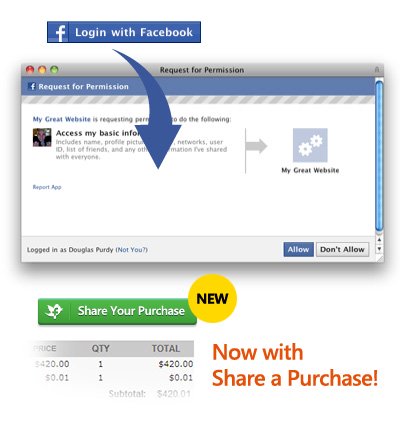 According to Nielsen, 60 percent of consumers researching products online learn about a specific product or brand through social media, mainly Facebook. Share Your Purchase works to capitalize on this by presenting a call to action for shoppers immediately after buying, encouraging them to share their purchase with their networks over Facebook and Twitter.
The 3dcart Facebook Connect add-on was introduced in early 2012, and revolutionized the way online business leverages the power of the popular social networking service. With the Facebook Connect add-on, online stores on the 3dcart platform allow first-time and returning shoppers to automatically sign-in using their Facebook account.
The "Share Your Purchase" makes a great addition to the existing SocialCommerce tools already available to all 3dcart stores, which include built-in Blog, Facebook Store, Mobile Store, Social Bookmarking and more.
In the future we'll be including additional functionality to Facebook Connect & Share Your Purchase, so these can integrate with the built-in loyalty program, newsletter and promotions manager.
Share Your Purchase is part of 3dcart's Facebook Connect add-on, a tool that lets shoppers automatically sign in with their Facebook accounts. The app helps increase conversions, empower social marketing and personalize interaction between customers and the online stores they frequent.
3dcart's Facebook Connect feature is available through the app store at https://www.3dcart.com/ecommerce-apps/facebook-connect.html