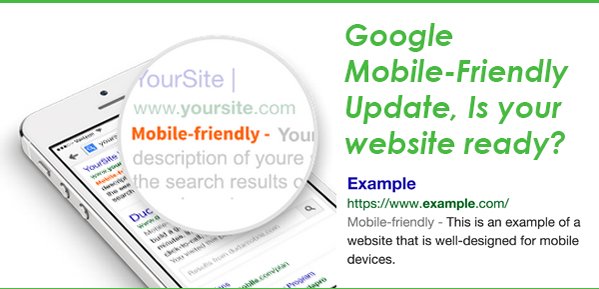 Google's recent announcement in their Webmaster Central Blog, uncovers some details of their major algorithm update to be released on April 21st.
As stated, "...Starting April 21, we will be expanding our use of mobile-friendliness as a ranking signal. This change will affect mobile searches in all languages worldwide and will have a significant impact in our search results."
In an effort to ensure that search results are relevant and add value to the user's search experience, Google periodically makes changes to the algorithm it uses for determining search results rankings. The announced update includes provisions for improving the mobile search experience. Mobile-friendly changes ensure that results can be accessed on a mobile device and that local options are returned based on information collected by the mobile device.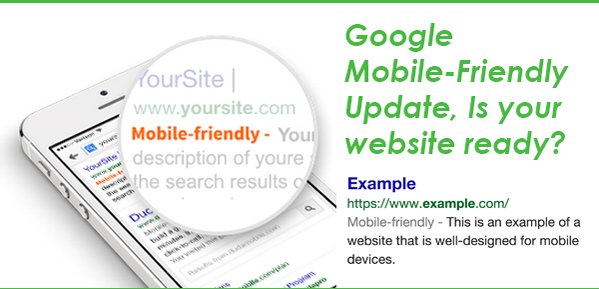 The new algorithm will have a major impact on mobile users, since the ranking system will detect whether a mobile device is being used and returns results accordingly. In other words, those who are using a mobile device to search with Google will be able to browse results that are ranked by mobile device accessibility. This move towards a mobile-friendly search experience will be applied worldwide. The intended result from this change in the algorithm for mobile devices is that users will be able to easily access the most relevant results specifically optimized for mobile use.
How the changes affect Online Stores
While the change won't have an impact on rankings for searches performed in desktop-based browsers, it'll dramatically change the results returned for users on mobile devices. The change represents a great opportunity for businesses that are already Mobile-Friendly, or that are willing to move forward with adopting the new Mobile Friendly standards.
Traditional mobile stores solutions - including dedicated mobile apps, while allowing shoppers to access your website on-the-go, doesn't necessarily mean that your website is up to Google's Mobile-Friendly requirements.
For many online retailers (especially anyone using an open-source or older solution), transitioning the existing website to a "Responsive Design" might become a challenge, to which the only solution might be investing a large amount of resources, or switching to newer hosted platforms.
Is my Online Store Mobile-Friendly
To find out if your Online Store is Mobile-Friendly, Google is providing an Online Tool that can easily help determine if your site meets the requirements.
If you store currently passes this test, you'll benefit from the changes to come by getting more traffic and increased rankings over your competitor that might not be up to challenge.
To test your site online, visit Google's Mobile-Friendly Test page.
Not mobile-friendly
Google's guidelines for Mobile-Friendly websites are pretty recent, and most websites are not ready for the change.
The good news is that hosted platforms like 3dcart, are ready for the change and ease the transition to a Mobile-Friendly Online Store.
Last year 3dcart released our Responsive Template Engine, and since then we have moved to offer 100% responsive themes and designs, developed with HTML5 technology.
3dcart Stores that are not Mobile-Friendly are able to take any of these actions,
1. Have your web developer begin migrating your current design over to the html5 template system.
2. Change the current Theme of your site to use any of the New & Free HTML5 Responsive Themes. These are available in your 3dcart Control Panel in the Themes & Styles section.
3. Transfer your current design to HTML5. You can contact your 3dcart Account Manager to discuss the details of a "Responsive Transfer".
4. Take this opportunity to update the design of your website
For additional details about the upcoming changes, check the official Google announcement, or contact our team at 1-800-828-6650 x 1 with any additional questions.