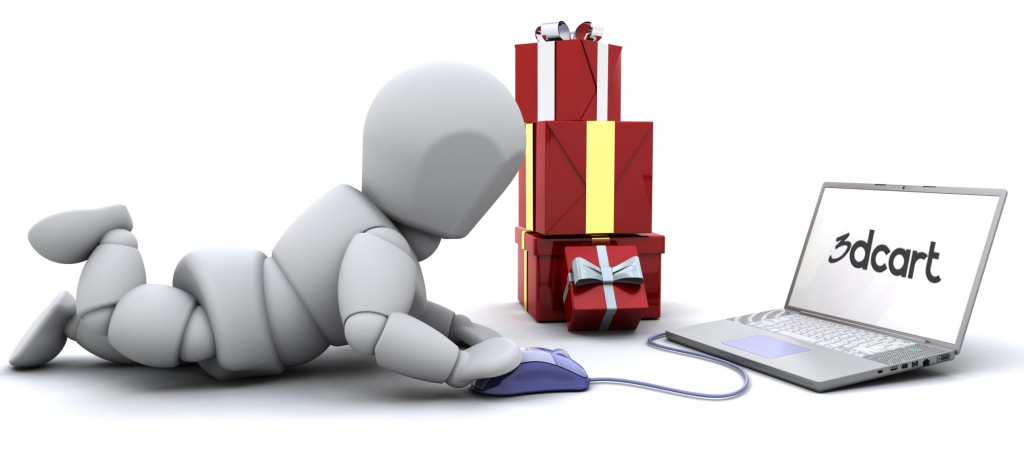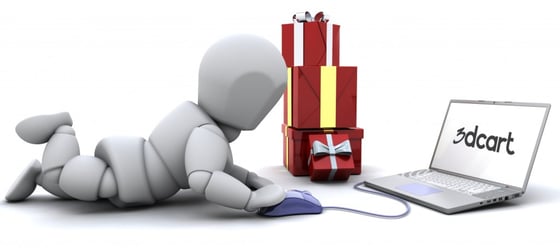 Some say Christmas 'tis the season to be jolly. We at 3dcart say Christmas 'tis the season to make money.
According to a study conducted by comScore Inc., U.S. consumers spent $42.28 billion online in November and December of 2012. This staggering figure represents an annual growth rate of 13.7%, and all signs point to even bigger numbers in 2013.
If you're a 3dcart store owner looking to maximize your profit margins this winter, you've come to the right place. Our 2013 Holiday Guide will not only teach the value of learned preparation, it will also show you how to create -- and execute -- an ecommerce game plan focused on getting your online store ready for the upcoming holiday season.
Please keep in mind that this guide shouldn't be your only resource. Do your homework, conduct research and stay focused. If you arm yourself with the tools needed for success during the holidays, you'll likely find yourself whistling Christmas carols all the way to the bank.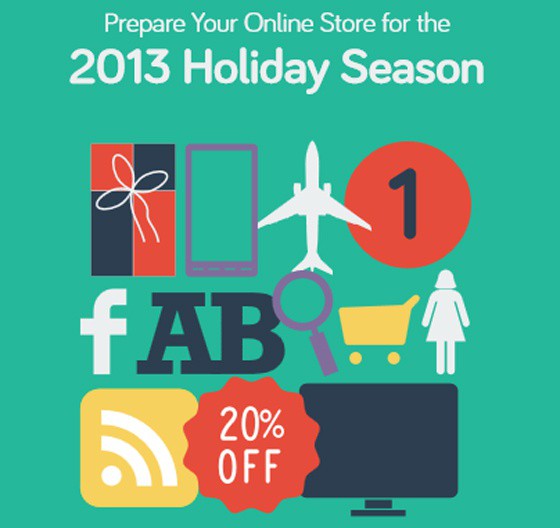 Click the image above to get your 2013 Holiday Guide now!
Make a sleigh full of money this winter with #3dcart's #Ecommerce Guide to the 2013 holiday season! -- https://t.co/RN4XnDyIJi

— 3dcart (@3dcart) August 28, 2013