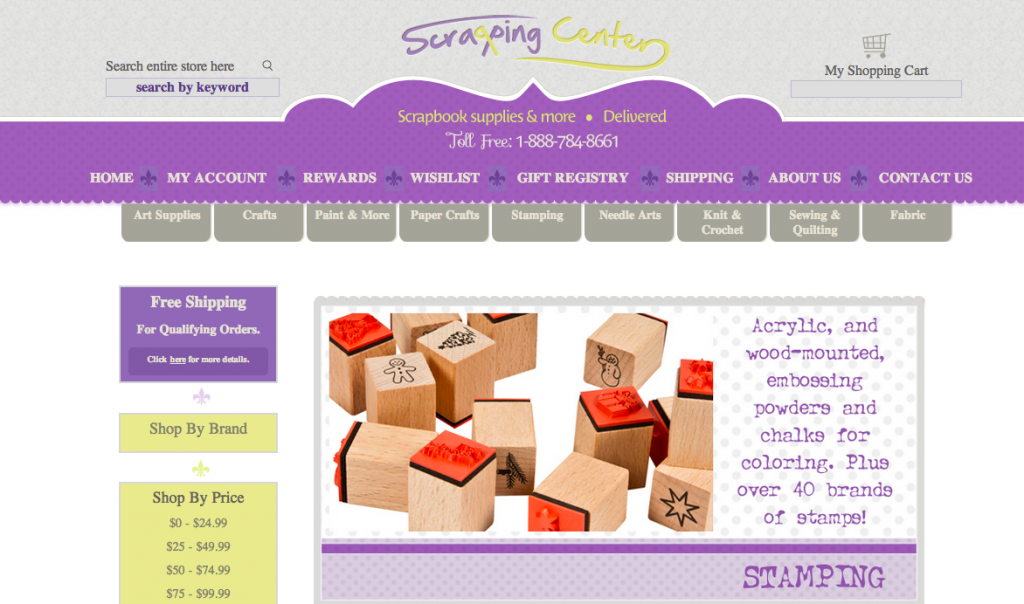 ABOUT: Launched in 2012, Scrapping Center is a family-owned online retail business that features more than 90,000 arts & crafts products. For eight years, the team behind Scrapping Center has maintained multiple arts & crafts retail outlets online. Scrapping Center carries products for scrapbooking, stamping, needle arts, kids crafts and more.
FROM VOLUSION TO 3DCART: In the beginning, each site under the Scrapping Center umbrella ran on Volusion. About two years ago, Dani noticed an unsettling trend that prompted the business to reevaluate its ecommerce software.
"We had customers complaining they couldn't access the site or had issues logging in," he explains. "We'd been a Volusion customer for years, but the support just wasn't there. Long wait times to get someone on the line for help and a general lack of concern from Volusion's management staff meant it was time for a change."

THE 3DCART DIFFERENCE:
"We haven't had any outages with 3dcart," he elaborates. "The support staff is friendly and knowledgeable and processes tickets quickly. The latter was a breath of fresh air considering Volusion tickets might be open for weeks, even months."
In addition to better customer service and a more reliable platform, 3dcart saves him nearly $300 a month in bandwidth fees. With Volusion plans, the online retailer paid nearly $400 extra a month in overage charges. 3dcart's competitive pricing was a draw in the beginning and continues to help justify the investment.