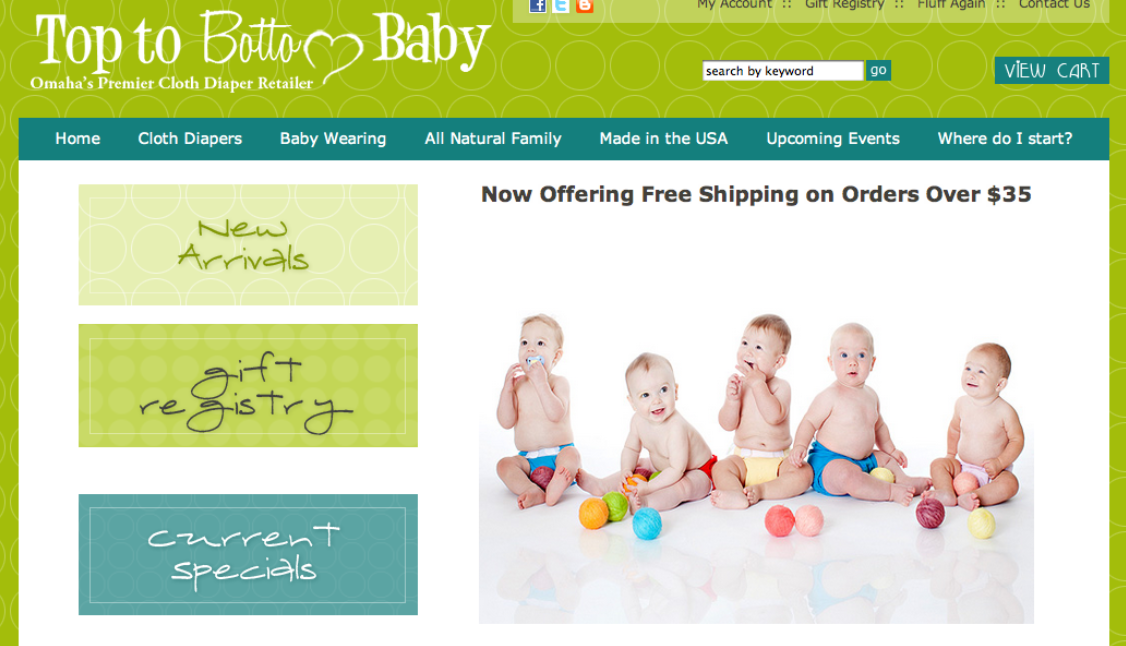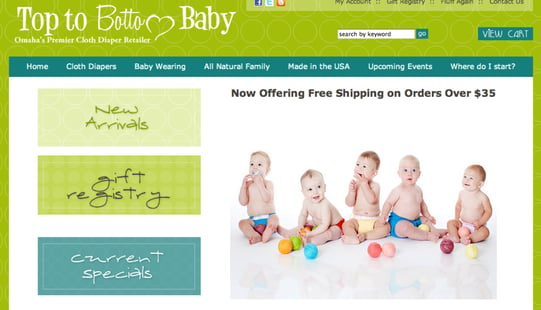 ABOUT:
Top to Bottom Baby was the brain child of husband and wife team Jess and Justin Quick. Top to Bottom Baby was created by Jess as part of her Master's Program and inspired by the birth of their son Zach, which made them realize they needed diapers and needed them quickly. The worst part for Jess--waiting on diapers, so she wanted to save that trouble for local moms. As the business grew, Justin developed his role in the business and eventually took over the store when we moved to the Center St. location. His favorite thing is the opportunity to tell moms and dads all of the wonderful aspects of cloth diapers and other natural parenting products!
WHY 3DCART: "We switched to 3d Cart in September 2011 when we realized our previous vendor was unable to offer the options that we loved. We have grown over the last two+ years."
FAVORITE 3DCART FEATURE: "Gift Registry because it allows our customers the opportunity to show their family and friends what they want!"
GREAT PRODUCTS: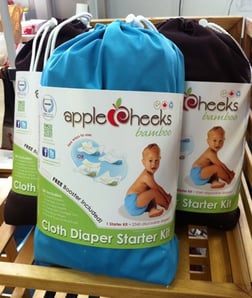 Green Eats Tableware Set