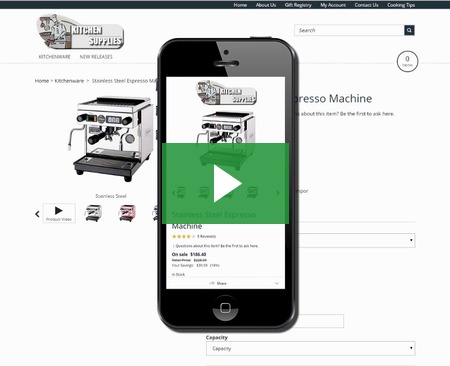 It's final. It's spectacular. It's live!
Yes, the all-new HTML5 template engine that our design and development teams have been working on, is now officially live. Ready to help our merchants improve their online stores and grow their businesses.
The HTML5 Template Engine is now available on all 3dcart powered online stores. If you're a current 3dcart-er, you'll want to check out our "freshly baked" responsive themes designed to take advantage of the new templates, currently sparkling and fizzing with attractive, effective visuals and practical functions for your business.
And for those that just signed up or are looking into 3dcart for their online stores, well then, you're just in time! Welcome aboard and feel free to browse through our cutting-edge HTML5 themes.
The New HTML5 Templates: From Beta to Live
With the many mobile devices widely utilized today by different customers, it's become a must for businesses to make use of responsive designs for their ecommerce websites. What's more, the growing demand in ecommerce has driven a lot of business owners to consider going for the greatly improved and utterly beneficial HTML5 option.
This is why a lot of our clients have actually been employing our HTML5 templates which used to be in beta release. At the same time, although these have been previously tested for general use, we have also been working on particular resolutions and potential issues.
Well, the wait is over! These templates have gone live, so you can now install them into your own store without worrying about possible glitches. Every 3dcart store currently includes 20 FREE HTML5 Themes, these are available under SETTINGS > DESIGN > THEMES & STYLES. In addition, Premium Responsive Themes are offered in our Theme Store.
Now what's even better is that these templates are still highly customizable. We recognize how important such a feature is for our clients. Hence, given that you're knowledgeable in HTML5, you'll be able to pull off the modifications you desire. And in case you're unsure of what to do, all you have to do is give us a call and we'll do it for you or guide you through the edits.
Amazing Benefits for Clients and Customers
It's certainly essential to note the actual benefits that HTML5 templates can bring to the table not just for you as a 3dcart store owner but also for your customers. Here are some of the benefits:
• Universal accessibility and good visuals across electronic tablets and mobile phones
• Enhanced operability which is both time-saving and cost-effective
• Easier and more organized code maintenance for webmasters
• Ability to stream audio and video files without any third party plug-ins
• Improved shopping experience for different consumers
Our Technical Team has put together this great video to cover some of the specific changes,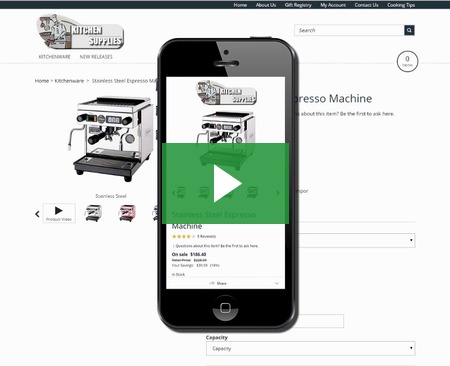 The future of e-commerce design and functionality is here. We are very excited and we can't wait to have you try out our 3dcart HTML5 templates.