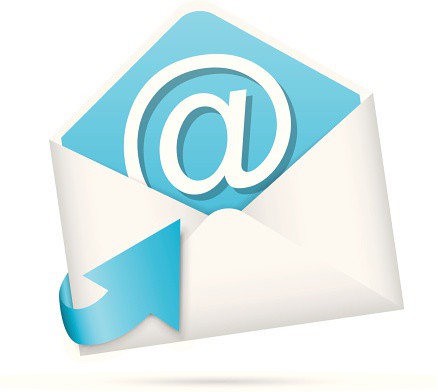 Think of personalization in terms of the ABC impact:
All your customers
Because they want you to know and engage them
Customer happiness will cause conversion to increase (and your topline revenue)
Let's break it down:
All
Yes, truly all your customers (and prospective ones!) can be positively impacted with personalization across all your channels – web, email, mobile and marketplace. Offering a consistent shopping experience makes it easier for customers to feel comfortable interacting with you - how, when and where it's most convenient for them.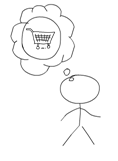 Because
Customers really do want you to know them so their shopping experiences are more relevant, engaging and meaningful.
Customer happiness
This is really all about leveraging data you have to either bring your shopper back, or keep her on your site, and enable her to buy more – with products you already know she's interested in! Personalization really just boils down to using what you know about your shoppers to reconnect with them on a 1-to-1 basis. When done right, it's an effective tool to deliver a great shopping experience – right now, or through email to bring them back to your online store.
The Path to Personalization
This is easier than you think. Product recommendations are an easy way to personalize the online shopping experience. Bubbling up items each shopper is most likely interested in helps them find what they're looking for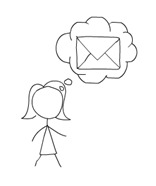 while exposing them to more of your catalog. This feature has rapidly evolved from a nice to have to a must have for all ecommerce merchants – big and small! If you're not taking advantage of the great recommendation tools available, you're leaving money on the table.
But, that's just the first obvious step to personalization. Imagine taking those same personalized recommendations and putting them in all your email! This means including specific products each person would be interesting in purchasing, based on the information you've already gathered -- instead of every prospect (and/or customer!) receiving an email from you with your overall Top SellersThink big – email you could personalize include - but aren't limited to: transactional, daily deals, newsletters, welcome/loyalty, rating/review request, abandon cart and shopper alerts.
Real World Results
I know it sounds like I've been talking about a future that is out of reach for you, both in terms of technology and cost. The good news? All of this is available today – and affordable! Plus, you can measure the impact using Google Analytics. After all, if you can measure it, you can manage it!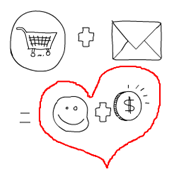 4-Tell is 3dcart's personalized recommendation partner. This means we already work with a lot of 3dcart customers, so we're proven and easy. It's free to implement personalized product recommendations (and we do it for you!) in your store and in your email. We offer a 30 day risk-free trial, a 10X ROI guarantee and you'll be able to see exactly what we're doing for your conversion and topline revenue.
What are you waiting for? We can have personalized recommendations boosting your revenue in about a week!

Ken Levy, PhD, is CEO and co-founder of 4-Tell, a personalization company that increases sales for online retailers with automated cross-sell and up-sell. Ken is passionate about helping merchants provide online shoppers the best experience possible. You can reach him at Ken@4-Tell.com or by visiting www.4-Tell.com.