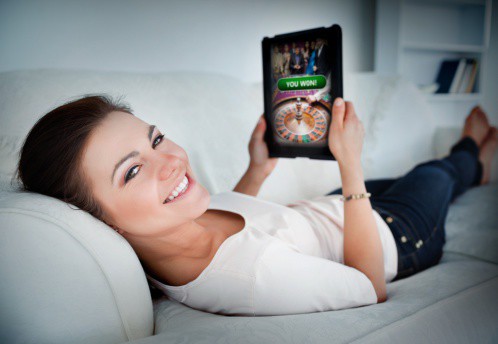 No matter how amazing your site content is, it won't be discovered by your target audience or anyone for that matter if you don't have optimized site accessibility. This means that search engines won't be able to crawl your pages and contents, thus they will not show up on search results. It's therefore a must to register with Google's Webmaster Tools and employ a variety of techniques to improve site accessibility. Examples of these techniques are the submission of a sitemap to search engines, the use of robots meta tags, and the avoidance of content duplication.
Site Speed
When you have slow loading pages, there's a huge tendency that search engines will have a hard time crawling your site! This can go on for days or even weeks, therefore making you rankings suffer no matter how effective your keywords are. Googlebot, for instance, can index more pages on your website if it has good speed. In addition, enhancing your site speed will certainly boost conversions too and make more people value your credibility and attest to your relevance.
Sitemap Creation and Submission (XML and HTML)
Just like a roadmap that can help you find your destination more easily, a sitemap can do the same for search engine robots. When you submit a sitemap to Google, for example, it's like providing the Googlebot with a hassle-free guide that will allow it to follow a trail while touring your website. It definitely makes for faster and easier indexing so that your pages are more likely to show up on search results. What's more, a good sitemap can also provide text links associated with your pages.
Title Tags and Meta Tags
Instead of web users seeing the first few lines of your blog entry, wouldn't it be great if you can actually provide an enticing summary or teaser of the entire content? Aside from this meta description that would appear on search results under your link, you can also come up with optimized titles that incorporate relevant keywords highlighted when somebody types these exact words or phrases in a search engine. These title tags and meta description and keyword tags are useful for search engine indexing and for drawing in more interested searchers.
Content Development (Page Text and Blogging)
You've heard it over and over again--- content is king when it comes to SEO. Making your page text stand out and enriching each part of your website with quality content will do wonders for your search engine rankings. What's more, blogging will further boost your authority and trustworthiness so long as every blog post provides value to your target audience. Hence, it's essential to avoid keyword-stuffing, duplicate content, and other similar practices. Sorry, but you can't cheat your way to better SEO.
Code Formatting (Content Headers, Semantic Coding, Image Optimization and Formatting, Image Tagging, and Video Tagging)
Did you know that search engines actually give higher value to the text you place inside your heading tags? This is one reason why you must carefully craft your words and naturally insert relevant keywords in your content headers. In the same way, utilizing semantic coding along with image optimization and formatting will focus on valuable information rather than the presentation and layout on your website. As a result, search engines will better understand and appreciate your content, hence improving your placement. Moreover, in using significant image and video tags, you're calling attention to these content forms with suitable search words and phrases that will likely make them appear higher on the results pages.
Rich Data (Schema.org and Open Graph Tags)
Employing Schema.org to come up with rich data for your various page is certainly a valuable gem in SEO. Each little tidbit of info on a page will be given importance, allowing search engines to better comprehend the overall content. What's more, search engines will love you for this because they make use of on-page markups in several ways. Google, for instance, utilizes such to come up with rich snippets in their search results. Furthermore, using open graph tags will undoubtedly enhance your social media shares while giving search engines more reason to respect your authority and be pleased with your content.
Google+
What's the most powerful search engine today that webmasters and ecommerce builders are all targeting? You guessed it--- Google! And that's why Google+ is not just your ordinary social media platform. Utilizing it will enable your posts to be crawled and indexed quickly. What's more, expect your posts and pages to be counted for PageRank automatically. Are you also aware that Google+ was actually designed to be optimized for semantic relevance? Therefore, using it will definitely boost your site's authority and content value.
Quality (Not Quantity) Links
Gone are the days when link building was so popular they just kept growing in number by the minute! These days, what's important is the quality of your links, not the quantity. Make sure that articles pointing to you are of high quality and are relevant to the target audience. It's also good to incorporate authority links in your posts or pages every now and then. Hence, you'll be deemed by search engines as a top quality website in your niche.
Facebook Likes
Getting a bunch of likes for your Facebook page is one thing. Having your website pages and posts linked to Facebook and liked by visitors is another. Both can be beneficial for your SEO. The more likes you get, the greater chance you have of ranking higher on Facebook Graph Search because of the many connections that you possess. Meanwhile, a lot of SEO experts have been pointing out the importance of social media, Facebook likes being on top of the factors list in improving SEO ranking. Google, in particular, considers it valuable alongside content, backlinks, and technical considerations.