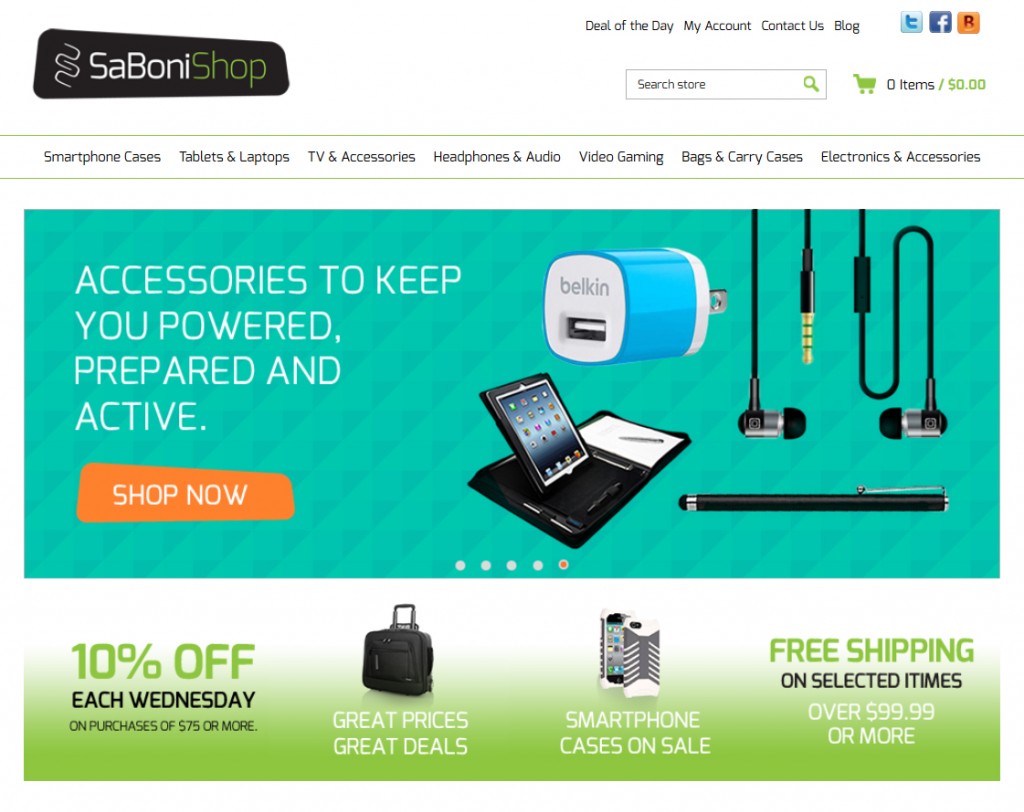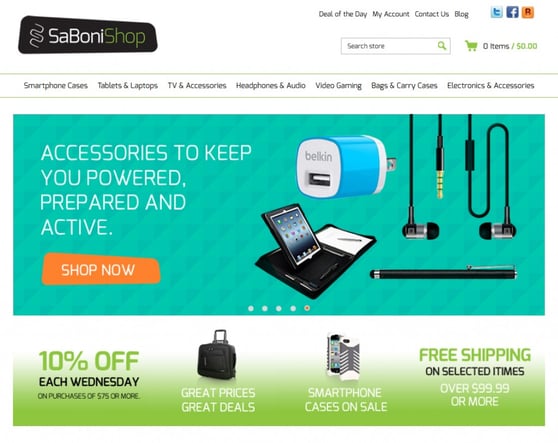 Born in 1989 to a widowed mother in El Salvador, twin brothers Jose Alejandro Salazar Bonilla and Jose Leonel Salazar Bonilla came to the United States in June of 2012 with nothing more than enthusiasm and a vision for the future. With no money to speak of and little knowledge of the English language, capturing the American dream seemed like an insurmountable task. Fueled only by determination and the will to thrive, the Salazar Bonilla twins began studying English, reading up on the Internet and immersing themselves in ecommerce. Nearly one year later, SaBoni Shop was born.
SaBoni Shop is an incredible 3dcart store that sells all the latest tech gadgets and accessories at a discount. Within its virtual walls consumers will find an elegant ecommerce website that's been designed with care, finesse and some serious skill. SaBoni Shop's products have been selected to represent the best in the tech industry, and its prices have been structured to compete with -- if not beat -- every major marketplace on the Web.
"We came to America with nothing. We didn't even know the English language. Being from El Salvador, moving to Minot, North Dakota -- and a couple of months later to Fridley, Minnesota -- was a big change for us, but we were determined to learn the language, study the culture and adapt," said Jose Alejandro. "Our mother made sure that we valued hard work, and she did everything she could to give us the best life possible. Her lessons, advice and encouragement fueled our passion when nothing else would, and we are proud to say that our online store, SaBoni Shop, is really a testament to her and all that she has done for us."
The Salazar Bonilla brothers have always fancied themselves as tech connoisseurs, but perhaps more importantly, they've always seen themselves as entrepreneurs. Opening a business for these two was never in doubt, but what type of business and in what industry was definitely up for debate before the decision to create SaBoni Shop was made.

"When we came to the United States, we had so many ideas about what we could do with respect to opening a business. Before we could pursue any of them, however, we had to first overcome the language barrier. After arriving in North Dakota, we decided to take English classes every night for the next year until we got it," communicated Jose Leonal. "As we started to understand the language, we found ourselves reading everything we could find about opening a business. When we stumbled upon ecommerce, we knew it was a growing industry, and given our love for all things tech, we decided to open an online store."
At first glance you'll notice the time and care that was spent making SaBoni Shop an incredible online shopping destination. From its streamlined, minimalist design to its numerous enhanced ecommerce features; consumers will be blown away the moment they arrive.
When asked why they chose 3dcart to power their entrepreneurial vision, the Salazar Bonilla brothers said "Being from El Salvador, we had a difficult time finding people to work with us. Everyone, from distributors on down, rejected our ideas and turned us away. Through a basic Internet search we happened to stumble upon 3dcart. Shortly after signing up for our free trial, we were lucky to find a few willing distributors and began building out the levels of our online store."
In the beginning, the Salazar Bonilla brothers struggled to create the business they'd envisioned. "In the early stages, we found ourselves reaching out to 3dcart support… like a lot. Their staff was not only responsive to our questions, requests and needs, we believe that it would have been impossible to get SaBoni Shop off the ground without the help of 3dcart's professional crew. They've been awesome, and we cannot thank them enough," said Jose Alejandro.

The Salazar Bonilla brothers admit that 3dcart's custom SEO tools have driven SaBoni Shop's growth more than anything else citing, "3dcart's SEO features have provided us with everything we need to generate organic traffic via search engine optimization. Having studied SEO independently, we've been able to tap into the immense power of 3dcart's SEO features to quickly become a high-traffic online shopping destination," said Jose Leonel.
SaBoni Shop has been live since July 2013, and it is already experiencing tremendous success. The Salazar Bonilla brothers have not only made back their original investment -- $7,000 supplied by their loving mother -- they've started to turn a serious profit. "Now that SaBoni Shop is up, running and doing well, our focus is on the future. As twin brothers, partners and entrepreneurs, we're committed to our vision and hope to soon take our store and its products international."
The Salazar Bonilla brothers are an exceptional breed. With the odds stacked against them, they decided to take the lessons taught by their beloved mother and turn them into an unbreakable bond of brotherhood; a bond that fuels their passion, drives them forward and promises to deliver an even brighter tomorrow.
Not every online store can be as cool and successful as SaBoni Shop. But as the Salazar Bonilla brothers' story shows us, all it takes to thrive in the Ecommerce Ocean is a little hard work coupled with passion and determination.
If you would like to follow in the Salazar Bonilla twins' footsteps and build the online store of your dreams, visit https://www.3dcart.com/ today to start your risk-free trial!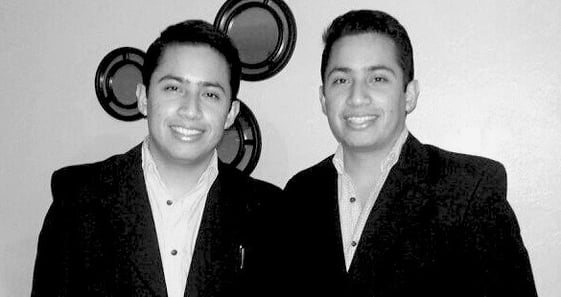 (Jose Alejandro Salazar Bonilla & Jose Leonel Salazar Bonilla)