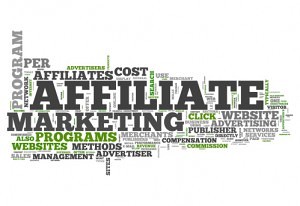 With the vast range of competition you face in e-commerce today, any marketing help will certainly give you an edge over others and provide you great benefits in the process--- most especially if you can do it the practical way. An ingenious way of getting other people to promote your products minus the financial burden is to come up with an affiliate program.
Systematized Form of Free Advertising
A lot of top business tycoons and financial gurus will tell you that one huge factor in the success of any business is to build and gain leverage.
Having employees and outsourced workers is one way of having leverage because they help maintain your operations. But this is the paid version.
The free version, on the other hand, is the use of marketers who function on a commission basis. This means that you don't have to issue any amount of money unless they make a sale. Thus, it's a win-win situation. And a great way to accomplish this type of leverage is through your very own affiliate program. That is, you gather people willing to endorse your products, write good reviews about them, blog about them, encourage their various networks to check out your e-store--- all at no cost! Isn't that amazing?
What's even better is the fact that you can have an automated system for your affiliate program. You don't have to worry about monitoring all the affiliates who sign up, the affiliates who sign up under them, the visitors they lead to your website, and the sales they are able to complete. It's all systematized already, giving you leverage not just on effort and money but also on time. Even while you're sleeping, someone from the opposite side of the planet is checking out your products or making a purchase simply because he clicked on the banner placed in your affiliate's blog.
This is why 3dcart allows you to run your own affiliate program using our powerful shopping cart software --- because it's such a fantastic marketing strategy.
The Direct Selling Edge
Over the recent years, we've seen and heard about the ups and downs of the direct selling business arena. As e-commerce continues to boom, direct selling is once again making history. Why? Just check your social media accounts to find out.
Everyone's on Facebook, Twitter, Pinterest, LinkedIn, Instagram, Google+… communication is so much easier. You get to touch base even with classmates from kindergarten and with people you just met somewhere. Your network keeps on growing.
With an affiliate program, you can penetrate these personal markets easily without having to build rapport or start a new relationship with them. Through your affiliates who already know these people, you can promote your online store and products directly. And we all know just how powerful direct "sharing" can be.
Always remember that people love to buy from those they know and trust. Hence, we aid our merchants in enabling affiliates to come up with their own online stores within their Facebook profiles. This way, these affiliates can immediately show off the products to their friends and even pick the ones they want to include.
A Boost in Traffic
Some of the e-store visitors you'll get through affiliates will not purchase anything immediately. However, they might sign up for your email list. They might become regular readers of your blog. Someday, they might come across someone looking for a particular item you're offering and then remember your website.
There are tremendous, unlimited possibilities. What's important is that you're getting a lot of additional traffic without shelling out unnecessary bucks. Besides, a boost in traffic can bolster your online presence and reputation and eventually augment your profits too.