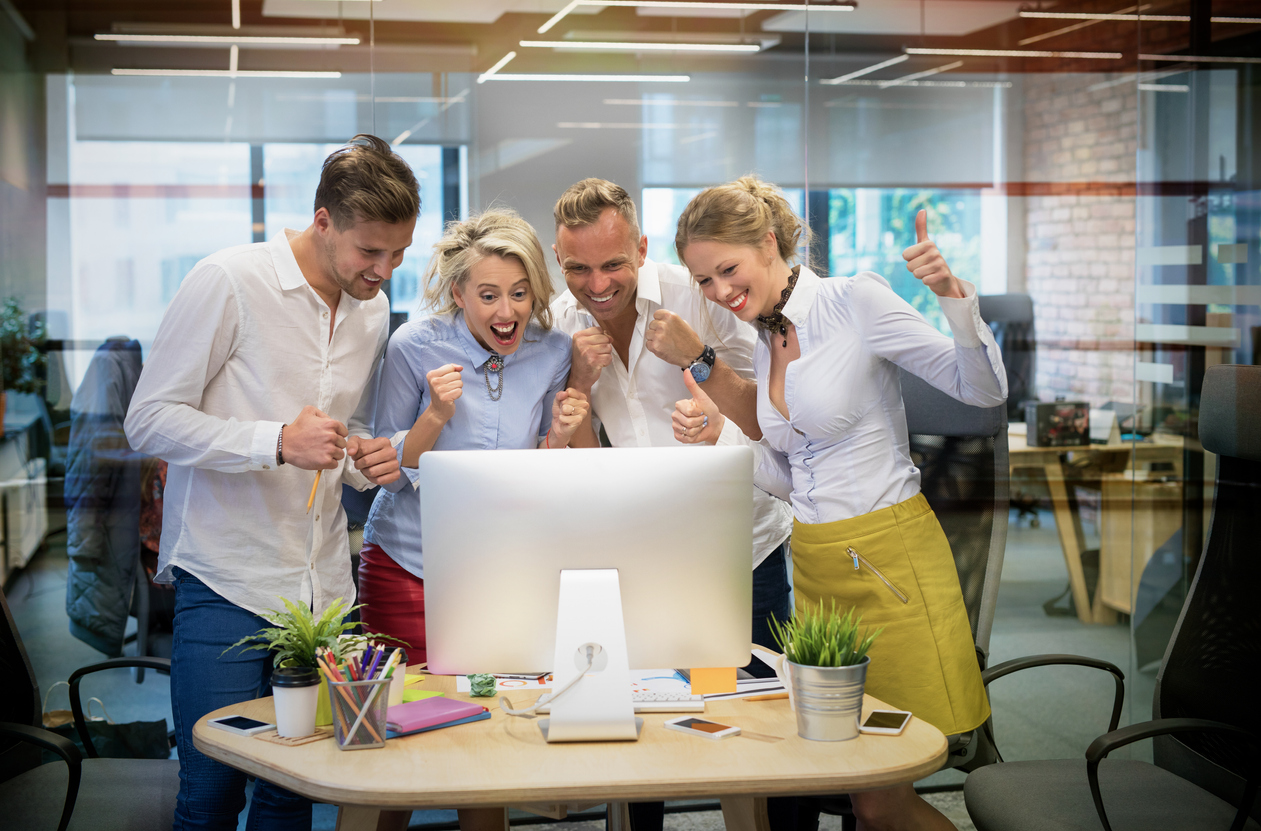 Launching a startup business requires creativity, entrepreneurial spirit, and courage. The first year in the life of a startup business can pass in the blink of an eye; it's a busy, exciting, gigantic learning curve. However, amid all the challenges of setting up, hiring staff, and deciding on your marketing, website, and content strategy, it's a moment to assess how the business has done and what you've achieved.
In your first year, you'll have time to decide what's been successful, change tack, develop new strategies, and fix anything that's not working.
What exactly are the significant milestones for a startup business? Which areas are the most important in deciding how to move forward for years two, three, and so on? Let's look at seven crucial business startup milestones.
1. A Business Model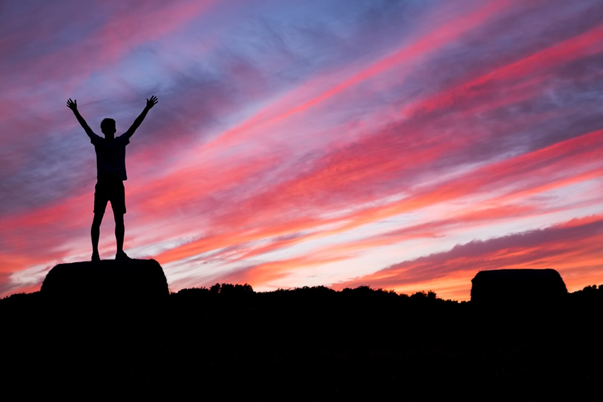 Your startup likely began life as an idea — a spark of inspiration. A business plan is usually the next step; this generally evolves into a business model once your startup is up and running.
It's, of course, impossible to plan for every eventuality. Whether it's dropped calls during business negotiations or stock market crashes, business life can throw obstacles in your way. But a business model should have built-in flexibility and be adaptable to changing circumstances or shifts in the market.
A good business model rests on firm figures. You should have gathered insights through customer analysis into who your customers are, what they want and need, and how your business can appeal to them and compete with rivals.
Your business model is a formalized strategy for running your business and generating sales and revenue. It's the plan you and your staff follow to achieve your business goals. Developing a business model in your first year of sales is a milestone; the end of your first year is the perfect time to decide what to keep and change.
2. A Growing Team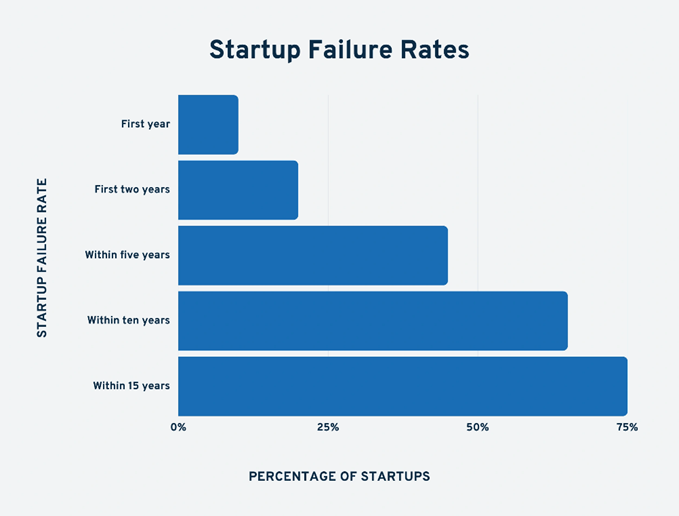 Source: ExplodingTopics
It's likely, as with most startups, that your initial team will be fairly small. It might even consist of friends or former work colleagues. Your close-knit group may have been part of your startup journey from day one, even helping to shape the initial idea and business vision. When that small team needs to expand, it's another business milestone.
You may have identified areas where your business needs additional expertise, for example, a web marketing professional who can reduce bounce rate or a customer service expert. Of course, it could just be that your growing business needs more staff to help with the general workload.
Whatever the reason and whoever is needed, it's crucial to get the hiring right, especially in a small business with a tight staffing budget.
Always consult your senior team and co-workers about the skills needed for the business. Make a list of priorities and define roles accordingly. Make sure you consider diversity and personality; in a small company, you want the broadest range of backgrounds and talents you can afford. However, you also want employees who will match your startup's ethos and approach and get on well with your modest-sized existing team.
3. Your Minimum Viable Product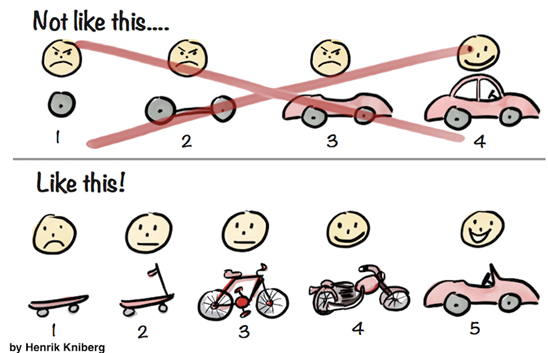 Source: MassChallenge
If your startup creates products or provides services, you may have started with a prototype or trial offering to test the waters and get the business up and running.
This trial or prototype will evolve into your minimum viable product, or MVP — another business milestone. Minimum, however, doesn't mean not fully formed or limited; it should be complete and attractive to customers. It's a step in the right direction, with the expansion of your range of products and services on the horizon. In the meantime, your MVP is good to go and should sell well, providing helpful consumer feedback and data in the process.
Your MVP will demonstrate market fit and show you if your startup business offers what customers want, how customers respond to your brand, and if the market has room for growth.
4. A Marketing Strategy
Source: ExplodingTopics
Your marketing strategy will change over the life of your startup. In the first year, simply having a comprehensive and scalable plan is a business milestone.
Make sure your plan contains a wide range of tactics, but not all should dent the budget. You might consider affiliate marketing or partnering up with other startups. There's also social media and online marketing to consider. However, don't neglect what seems like networking opportunities, such as startup conventions or competitions; these can also be ways to promote your brand and products.
Make sure your marketing strategy has everything it needs to serve your business well. Create email lists of interested customers and execute research and analysis; look for trends and new tendencies in your sector.
Be shrewd in what you spend and how much time you allocate to marketing. Your strategy should fit your business size and scope. Many startups overspend on marketing and don't always get the results they hope for. This is why it is recommended to work with marketing consulting companies, as they can give guidance and useful tips to boost your marketing efforts. Know your sector inside and out, and spend wisely on strategies that are a good fit for the market, your customers, and your budget.
5. A Customer Base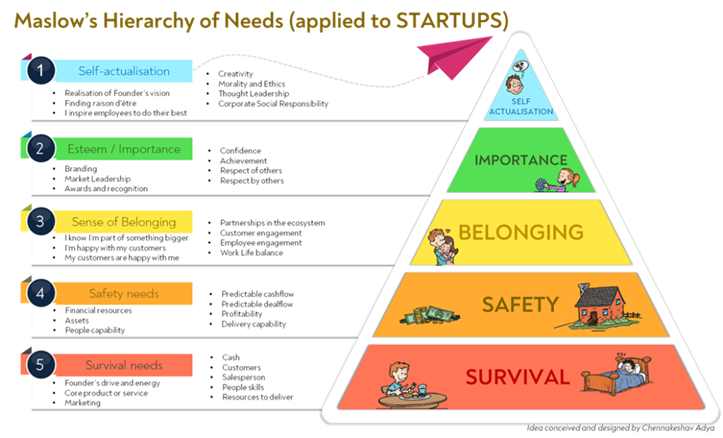 Source: StartHub London
You will have achieved this business milestone if you track returning customers, receive regular orders, and make good sales in your first year. Building a customer base is key to the longevity of any business, but it's especially crucial to see this happening in the first year of a startup venture.
To attract and keep customers, you must look at every customer-facing aspect of your business. Can you improve navigation on your website? Have you created a personalized shopping experience, or are you at least making steps towards that?
How you treat your newly gained customers is key to building this base. Make sure you communicate well; newsletters and emails are great for keeping your brand in your customers' minds but don't bombard them or hard-sell new products. Aim for engagement and a straightforward online presence.
Be sure to reward customer loyalty by offering discounts and benefits for returning and regular customers. This pays dividends regarding word-of-mouth marketing and building your brand's reputation for good service.
6. Sales Targets and Revenue
Part of your initial business plan should include projected sales and revenue. This will be based on market analysis and how you predict your business will grow and perform.
The first year is often not the time when a business will see high profits if any profit at all. So, goals may be modest. However, number crunching and calculations are still involved in discovering if goals have been met and projected revenue achieved. If your startup hits these targets, this is indeed a business milestone.
For this to be possible, you want to set bold targets that are also realistic. There is nothing worse than seeing the disparity between targets and actual numbers.
Suppose you don't make the money you set out to when deciding on targets. Is there something to learn, even from what seems like a failure?
In your first year of business, more than any other, you have a chance to take stock and refocus. If sales aren't as expected, it's vital to know why. Was it that products weren't as well received as you'd hoped, or was there another reason? For example, supply — were there stock issues?
Perhaps the business had problems meeting demand and lost sales that way. If so, there are pieces of good news in this picture. Customers wanted your product — you just didn't always have what they wanted in stock. It might be time to consider inventory management software features.
Another issue might have been pricing. Make sure you calibrate this by checking on the market. Have prices come down with your direct competitors?
Another scenario is that you exceed targets by quite a sizable margin. This is fantastic for a startup business and bodes well for the future. However, make sure you set ambitious enough targets, to begin with. If not, push the numbers for year two and give you and your team higher goals to strive for.
7. Know and Grow Your Brand
It might sound strange to suggest 'knowing' your brand; surely, a brand has been carefully chosen, designed, and given a great deal of thought before the business is even launched. Nevertheless, not everything about how a new company defines itself and decides what products and services it wants to be known for are entirely in the business owners' hands.
For example, you might think your business's strong point is that it offers excellent products at competitive prices. What if, six months into your first year, customer feedback, social media comments, and market research reveal that customers are choosing your brand for great quality? It could be that the business isn't seen as the budget brand you envisioned.
This scenario would certainly be a pleasant surprise, but you could equally find you are less happy with other aspects of how the brand is coming across. As we've seen, year one passes in the blink of an eye in terms of the life of a business; there is always time to reboot and change tack if things aren't going exactly as desired.
Having a brand image review halfway through the first year is a valuable strategy. Go back to your business model and the marketing strategy and see where changes need to be made.
Growing your brand, once that brand is established, requires work in the following areas:
Design
Ensure your logo, website, packaging, email design, font, and all color schemes are consistent. You should have a strong brand image across all platforms. Look for weak points and make sure everything your business puts out into the world shouts: 'this is who we are and what we do.'
Social Media
Define your business's voice and style and keep this consistent. Are you traditional and professional? Informal and fun? Plain talking and reliable? Think about this: brands that stay in the public consciousness aren't corporate sounding because they have a personality.
Post consistently and interact with customers who comment. Engaging with your consumer base builds brand recognition and loyalty.
Blog and Website Content
Offer more than your products; start a blog and discuss topics your customers find interesting and helpful. Solving problems for people adds value to your brand in the eyes of your customers. Collect positive feedback and testimonials; make this prominent on your landing page.
Knowing and beginning to grow your brand in your first year is a significant milestone; it means tracking what has happened and planning for what's to come.
Start Mapping Your Startup's Progress
Startup milestones are the best way to check in with the health of your fledgling business and decide where to go next on your startup journey.
The exact details of each milestone are, of course, unique to an individual business. However, successes and failures should give you information about exactly what happened in that first critical year.
Was communication an issue for sales and marketing teams? Is it time to look at small business phone systems? Are staffing levels enough to carry you through year two and onwards? What have you learned about your target customers and what they're looking for?
Finally, these milestones should be celebrated. You did it! Now it's time to look ahead.