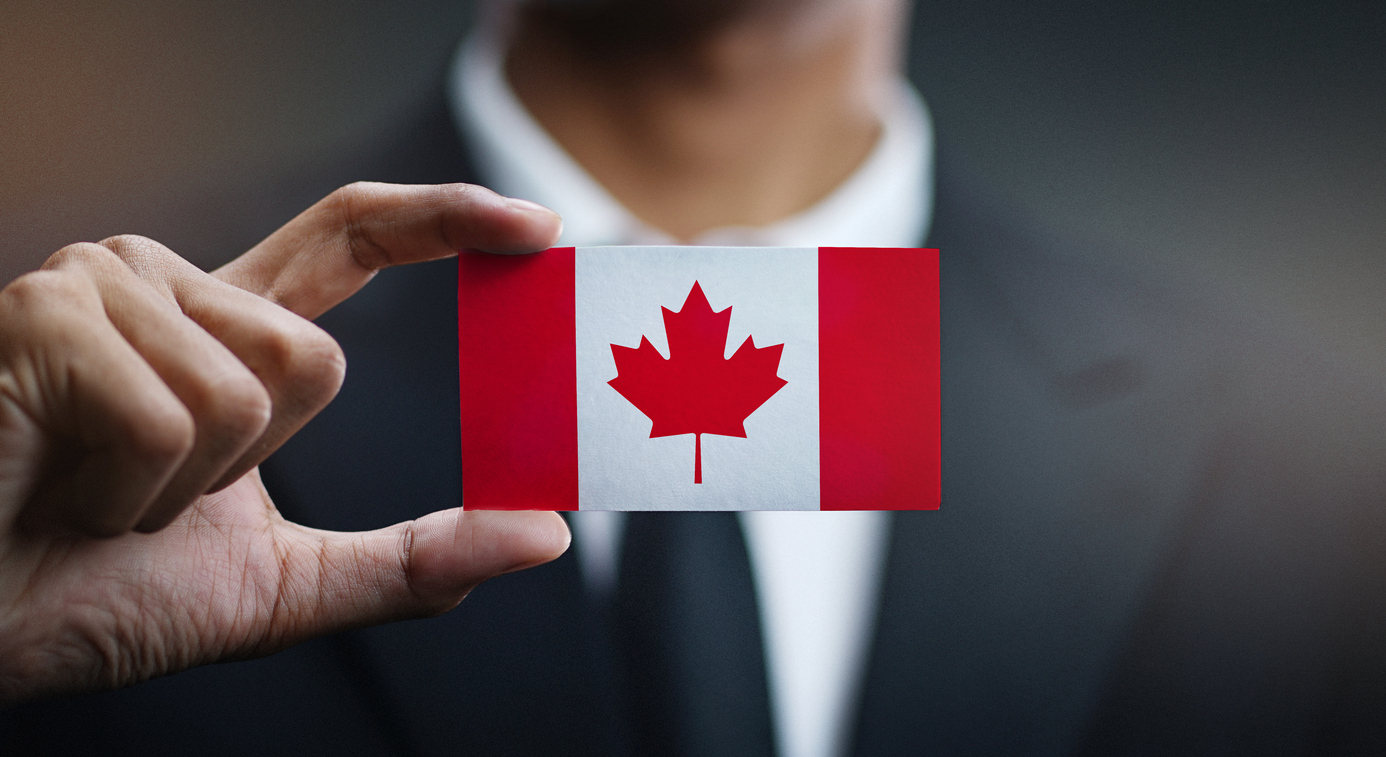 One of the biggest benefits of eCommerce has always been its ability to expand your business far beyond the local market. By building an online store, even the smallest garage-based startup can serve customers far outside its own neighborhood, across hundreds or even thousands of miles. Online retail makes the world a more accessible place.
Even better, if you choose to go international with your business, the tools exist today to make it possible even if you're still relatively small. International commerce no longer belongs exclusively to big businesses with huge budgets.
The United States possesses an enormous and varied market for all types of products and services. Running a business outside the US doesn't mean you can't tap into that market yourself. With the approach of Canada Day, we were interested in learning more about Canadian eCommerce businesses that maintain an American customer base. We reached out, and now three experts weigh in with their stories, viewpoints, and tips.
On payments, shipping, and branding for Canadian businesses selling in the US: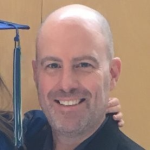 "I am the co-inventor of a product called AFX — Ankle Foot Maximizer and the guy that runs things on a day-to-day basis.
AFX is a Canadian-manufactured exercise device that is used to strengthen the tendons and muscles of the foot/ankle. Unlike products such as orthotics, braces, splints and medications that are passive and try to manage symptoms, using AFX actively addresses the root of the problem by strengthening and improving range of motion of the foot and ankle. It is used by top sports med practitioners, Olympic champions, the military, professional dancers, professional sports teams (NBA, NFL, MLB, NHL & MLS - including the Championship-winning Raptors!), and regular people who want to get back to doing what they love.
We've been selling AFX for almost 10 years now and 90% of our customers are online shoppers from the US. My tips:
Use a recognizable payment process system: We use PayPal and it's been great. There are other lesser-known services that might be cheaper, but it is critical when you are a 'foreign' company to have a payment system that US-based customers trust. Plus, converting US funds to Canadian and depositing in your Canadian bank account is incredibly easy, safe and the exchange rate is competitive.
Shipping Canada Post vs. Couriers: at first we used Canada Post because they were cost-competitive, there were no fees surrounding US Customs clearance and their online shipping system is pretty good. Last year we switched to DHL Courier because they were able to set up our US Customs information so clearance fees didn't apply (making them cost competitive) and service was incredibly fast — 48 hours to most locations in the continental US.
Canada and being Canadian is a trusted 'brand'. At first we didn't mention being Canadian very much because we had heard that Americans like to buy from Americans. However, we found that within our consumer base (30-60, active, and well educated) the Canadian brand was very helpful. Obviously we don't brag about it (that would be un-Canadian and turn off our Canadian customers as well), but we don't hide it either."
Eddie Daniels – Media and Communications Manager, Hayabusa Fightwear, Inc.
On a story of intense market research resulting in top quality (and the brand loyalty that comes with it):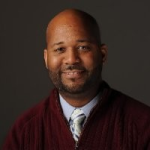 "Hayabusa Fightwear, Inc. is headquartered in Kingston, ON, Canada and was formed in 2006. The company specializes in equipment and apparel related to combat fitness: boxing, Jiu Jitsu and other martial arts. Top selling items include boxing gloves, Jiu Jitsu gis, rash guards (compression shirts, shorts, and spats), and fight shorts.
The company was founded by brothers Craig and Ken Clement and partners Luke Harris and David Zikakis. Hayabusa, pronounced hi-ya-boo-sa, is a Japanese word for Peregrine Falcon. The inception of the company came when Harris, a former professional Mixed Martial Arts fighter, traveled to Japan to train and was impressed with the gear used there. When he returned to Canada, the idea was hatched to provide a high-quality, more evolved level of equipment for martial arts participants. The company is led by CEO Ken Clement, CFO Craig Clement and COO David Zikakis.
Hayabusa has developed a reputation for delving deep into studies, researching scientific data and applying fighter feedback to conceive, develop and produce high evolved and durable equipment.
In 2011, UFC champion Georges St-Pierre approached Hayabusa about becoming the company's spokesperson. A deal was struck and the partnership became official in 2012, which continues.
Hayabusa's reputation for high-quality equipment played a crucial role in its collaboration with Marvel. The companies combined to create the Marvel Hero Elite™ Boxing Gloves series, which launched February 2019. The gloves are inspired by Marvel characters Black Panther, Captain America, Captain Marvel, Ironman and The Punisher.
The company was named Small Business of the Year in 2012 by the Greater Kingston Chamber of Commerce. In 2017, Hayabusa received a nomination for Equipment Brand of the Year by the same organization."
On building up a business with multiple income streams (and improving your skills while you're at it):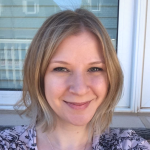 "I started a virtual assistant business in March 2018 as a side-hustle. In the beginning, I only offered freelance writing services, but have since expanded into content management and Pinterest management.
Right now I'm earning an extra 2+K a month on top of my full-time job — and it's growing every month!
100% of my clients are American small businesses or blog owners. I would definitely encourage anyone who is looking to start an eCommerce business to look into virtual assisting because there's a huge demand for it in the U.S., and there are many different fields you can specialize in, like email, social media, or content creation. A lot of the time you can learn on the job too, which means you learn new skills while you get paid!
My website is both a place where I advertise my services and a blog that generates passive income through advertising and affiliate marketing with American programs.
With the American dollar being so much stronger than ours, you can bill for your services in USD and enjoy a 30% boost in profit from the conversion rate!"
Key Points
What we have here are actionable tips and long-term strategies you can apply to your own business. First, let's review Progressive Health Innovations and their solid advice about selling to US-based customers from Canada.
Payment processing is an important topic, and no matter what country your business focuses on, it's crucial to accept the types of payments your customers are looking for. International businesses especially need to use recognizable payment methods that will immediately bring a level of trust to your brand — trust you might otherwise miss if you only accept "local" payment methods. PayPal is available in over 200 countries and supports 25 different currencies, so it's a great example of a well-known provider that works for cross-border sales.
Shipping is always a consideration, especially when you need to worry about your orders making it through customs. If selling internationally, it's worth your while to use shipping carriers specializing in international fulfillment.
Finally, don't underestimate your position as a Canadian company (or other nationality) and the appeal this can give you, regardless of where your customers are located. Your brand's location and history are important parts of the ongoing story you tell your customers — the story of what makes your brand unique and special.
Hayabusa Fightwear's story is an inspiring tale of success you can learn from. The founders discovered a niche from within their own interests and realized they could meet demand for higher-quality equipment than was commonly available in their region. From there, they grew their business into a profitable, trusted brand and eventually earned a tie-in with Marvel. Here's what you can take away from this story:
Never underestimate the value of quality. Consider your own interests and the related products you use — as a member of the target audience for the product, can you identify ways to improve it? If so, this could be the beginning of your own brand.
Pursue quality with aggression and make it part of your story. Not only does Hayabusa use scientific data and their customers' feedback to improve their products, they've worked their development process into their branding. Customers have more faith in Hayabusa products because they understand the lengths the company has taken to perfect them.
Hayabusa's reputation shows what quality can earn: sponsorships and tie-ins that can result in even bigger brand relationships and higher recognition.
Now, let's check out The Fit Careerist. Corrie Alexander's story can serve as an example for any business:
If you provide a service online, like copywriting or social media management, your business and customers can be anywhere. Selling digital downloads is similar — when shipping isn't a concern, you can serve customers in a huge range of locations.
Don't be afraid to expand your business's offerings over time, especially as you learn more about your chosen field. You may discover new talents, and develop new skills, that align well with your passions.
Look for opportunities to develop multiple income streams, such as through advertising or affiliate marketing on your own website. You don't need to provide every single product yourself; if you can become an affiliate promoting products that relate well to your own services, you can advertise them on your website just as easily.
Lastly, exchange rates across international borders are always something to keep in mind — especially because they fluctuate.
We would like to thank our contributors for taking part in this article, and we hope you've learned something you can put to use in your own business endeavors. We'd also love to hear from more Canadian business owners, so we welcome you to share your story as well!