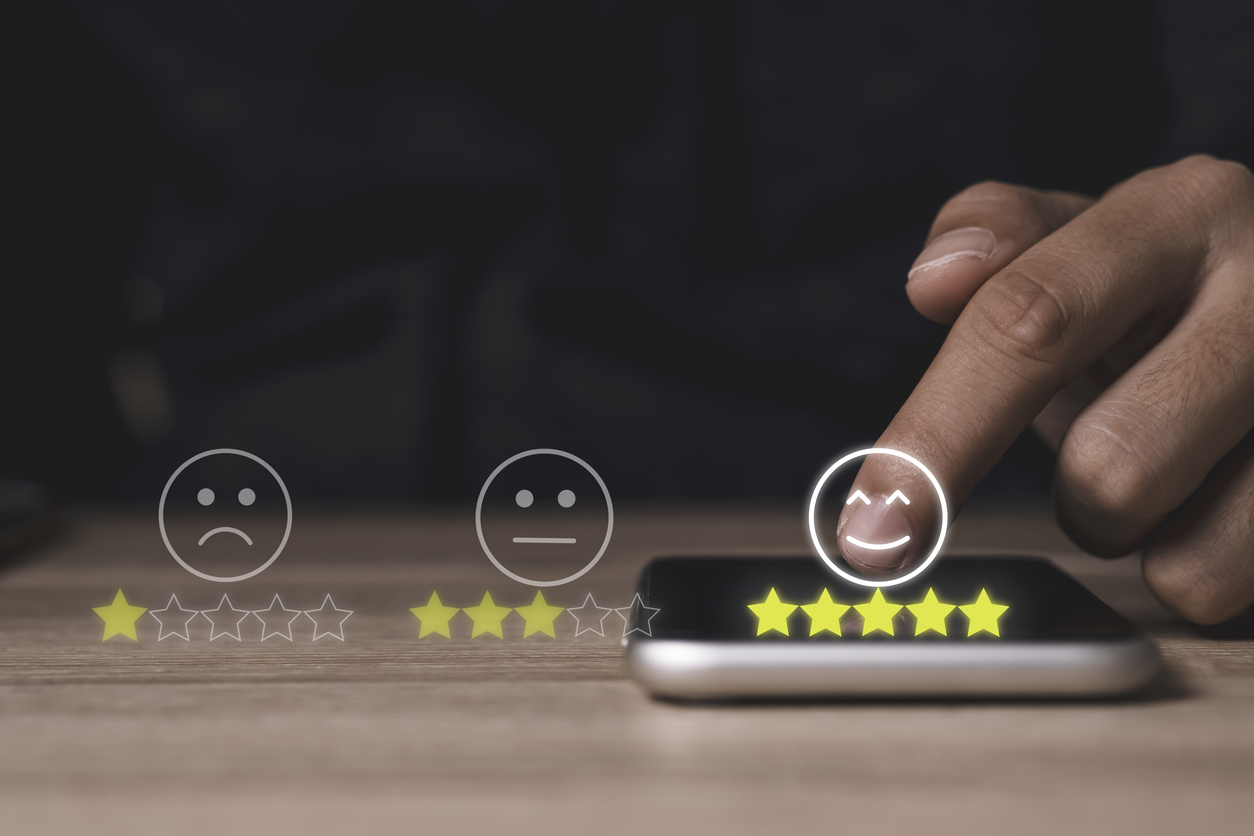 Customer feedback is truly the backbone of a thriving business.
A customer review alone is not sufficient – but a positive customer review has become vital in the decision-making process. In fact, a majority of customers are looking for 4 out of 5 stars, because negative reviews are driving factors.
The writing is on the wall: Customer reviews not only instill trust among users but can also positively impact your business's bottom line.
Don't believe me? Here's what the research tells us:
An overwhelming 92% of B2B buyers are more likely to purchase after reading a trusted review.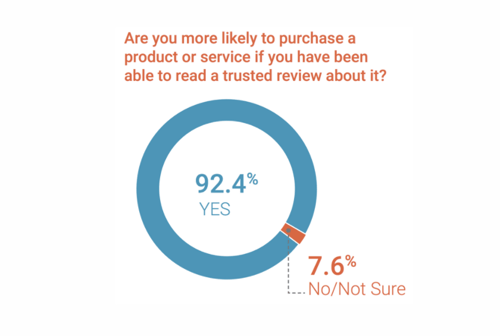 2 Main Reasons to Take Customer Feedback
In this section, we will discuss the two main reasons why you should take customer feedback to improve overall CX (customer experience).
1. Customers Feel Valued & Directly Contributes in Excellent CX
Actively encouraging customer feedback allows your brand to position itself as a champion of the customer's voice.
In other words, your customers feel engaged with the brand since they can freely and openly communicate their opinion. This also makes them feel heard and appreciated by the brand.
One of the most sure-footed ways to get a pulse of your customer – what they like and dislike, what their pain points entail, what their motivations include, etc. – is to ask the customers directly via customer feedback questions and surveys.
When you ask customers how they feel about your product or service, they feel valued. Also, make sure to ask about the improvements they would want to see. If you use live video chat software, you can have a face-to-face conversation and have a personal touch in the feedback process.
This whole process can contribute to higher customer satisfaction and eventually turn into customer loyalty.
2. Helps You Understand Your Position in The Market & Fix Your Product
Once you have a steady stream of customer data at hand, you can understand how your customers perceive your offering, compare the data with how your competition is faring, and get a glimpse of where your product stands.
This approach will not only help you understand the current state of your business, but it will also give an insight into how you can proceed in the future.
In most cases, the existing customers show how your product can be better, what new features to include, and some irritating bugs.
The overall point: Asking customers about their experience with your product/service can provide invaluable insights into the business and help elevate the overall customer experience. It can also offer your business the 'edge' it needs to stand apart from the competition.
Moving on, let's look at the type of customer feedback questions you should ask your customers to understand what's working for them (and what's not).
49 Customer Feedback Questions You Should Ask & Get Solid Feedback
When done right, customer feedback questions can emerge as a key tool for your business.
It means that you will need to ask the right questions to get valuable answers that can actually help your business.
In this section, we will explore the questions you can ask based on various categories and scenarios. These are a helpful set of questions; you simply need to choose the right kinds for your feedback.
Let's jump right in.
Product/Service-Related Questions
When to Use It: This category of questions is useful when you want to make improvements/enhancements to your product/service. They can also be helpful when you want to highlight the best features that your customers are truly liking across your sales and marketing campaigns.
Which feature do you use the most in our entire suite?


Which feature do you dislike or not find useful?


What kind of feature would you like to see in the future?


What is the one thing that you want to change in our product/service?


How can we make our product/service more user-friendly?


If you chose us due to a specific problem, is that solved now?


Did our product/service make an impact on your business? How so?


Would you recommend us to others?


How would you rate your experience with our product/service?
Customer Experience Related Questions
When to Use It: You can use this set of questions when you want to enhance your customer experience.
Are you happy with how you were greeted during the phone call/email?


Did you like communicating with the team?


Did the CX agent satisfactorily answer your questions?


What can we do to make the customer experience better?


How can we make the purchase, check-out, and delivery process better for you?


Were your expectations from our product/service fulfilled? If no, then why not?
Besides these questions, you can rely on some useful metrics to really understand the sentiments of your customers.
Net Promoter Score
Most businesses take this approach for their overall product, but you can choose to go with individual features as well.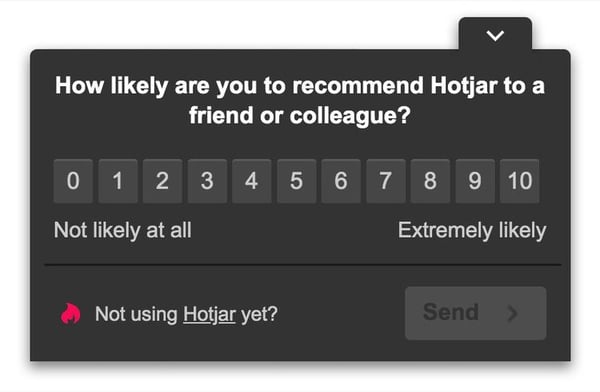 On a scale from 1 to 10, how likely are you to recommend this product/specific feature to your peers?


On a scale from 1 to 10, how satisfied were you with this product/service/feature?
Customer Satisfaction Score (CSAT)

How would you rate your satisfaction with our business?


How satisfied are you with our product/service on a scale of 1-5?
Customer Effort Score

To what extent would you agree with the following statement: "Purchasing an order from the website was easy."
Exit Surveys for Customers Who Stop Engaging with Your Brand
When to Use It: These types of questions are extremely useful in understanding where your brand went wrong from the perspective of the customer.
So if you have customers who do not want to buy from you anymore or are canceling their subscription, you can use the following set of customer feedback questions.
Do you think that our product/service did not meet your expectations?


Why is our product/service no longer useful to you?


Do you intend to use another product/service in the same niche or simply our competitor?


Was there any moment when you were mad about using our product? Be honest, we won't mind.


How would you describe your experience with us in a few words?
Customer-Profile Related Questions
When to Use It: These set of questions come in handy when you want to understand who your target audience is, what their motivations, wants, and pain points look like, what your customer purchase habits look like, and so on.
What are the pain points/challenges that our product/service has helped you solve?


When did you actually start to see results?


What are the goals you wish to achieve using our product/service?


What was the trigger point that led you to make the final purchase?


Would you use our product for short-term goals or long-term goals?
Marketing Campaign-Related Questions
When to Use It: This set of questions can be used to roll out marketing campaigns that are relatable and value-oriented for your customers.
How did you hear about our product/service?


How often do you use our product/service?


Why would you consider coming back to using our product/service?


Tell us the three most important values you get from our product/service.


What are the top 3 disadvantages of using our product/service?


Besides our product/service, what is something else that you admire about us? It can be anything from our About Us Page to Instagram Profile, anything!
Competitor-Centric Questions
When to Use It: If you wish to gauge your market positioning from your customer's eyes without being condescending or pushy, these next questions are for you:
Have you used a similar product/service before? Can you name the product/service in question?


If you had to compare both experiences, how would you describe them in a sentence?


Why did you decide to switch to our product/service? Is price the most important factor here?


Are there any features in the competitor's product that you would like to see in ours?
User Experience-Related Questions
When to Use It: User experience is a primary factor for building customer loyalty.
In fact, research suggests that 88% of users will not come back to a website after a bad user experience. So, if you wish to pave the way for a simple, intuitive, and seamless user experience on various digital platforms, give the following survey questions a chance:
How often do you visit our website/app?


What is the one thing that you like the most about our website/app?


What is the one thing that you dislike the most on our website?


Is the product information, price, specifications, and positioning clear to you on the website/app?


How easily can you find the information that you are looking for on our digital platforms?


Did our chatbot or live chat solutions help you?
A/B Testing Related Questions
When to Use It: If you want to launch a new feature/product/service and wish to test its efficacy, these should be your go-to questions. Many brands distribute new features to a handful of customers before making them public. These questions can be real gold.
Do you find our new feature/product/strategy useful?


Would you spend extra money on this feature?


In your opinion, how should our new feature/product be priced?


Any suggestion on what we can change in these features before we go public?
Finally, let's look at the top tips you need to consider when rolling out a survey.
Top Tips to Remember When Sending a Customer Feedback Survey
Do not bombard your customers with endless questions which can leave them annoyed and frustrated. The questions mentioned here are to open up possibilities. That doesn't mean you should ask 25 questions in a row. That would eat up a lot of your customer's time.
Make sure that the survey questions have a warm, friendly, and cooperative tone.
The survey should feel like a two-way, genuine interaction where your customer's interests are placed front-and-center.
Think about what your customer survey's end goal and purpose are and work backward.
Understand whether you need to collect quantitative or qualitative (open-ended) feedback. This is where choosing the right format comes into play – be it multiple choice questions or short on-page polls.
Think about whether you need a robust customer feedback tool to roll out surveys periodically and efficiently.
Make sure to structure your survey in a logical, coherent, and user-centric manner. It should also be as short and simple as possible.
Always test your survey to understand whether it is clear, concise, and well-worded before rolling it out.
Pick the 'right moment' to send your survey for optimized results.
Make sure to thank the participants for taking the time to do the survey and share the results via email.
The Bottom Line
You can think of customer feedback questions as the 'exam' your brand needs to take to understand how your product/service is faring in the customer's eyes.
Without gathering feedback, it can be easy to get stuck in the same rut and keep repeating the same mistakes that might be costing you customers and, ultimately, costing your business.
So follow these strategies and use the list of questions outlined above, and capture your user's voice in an authentic and honest way.