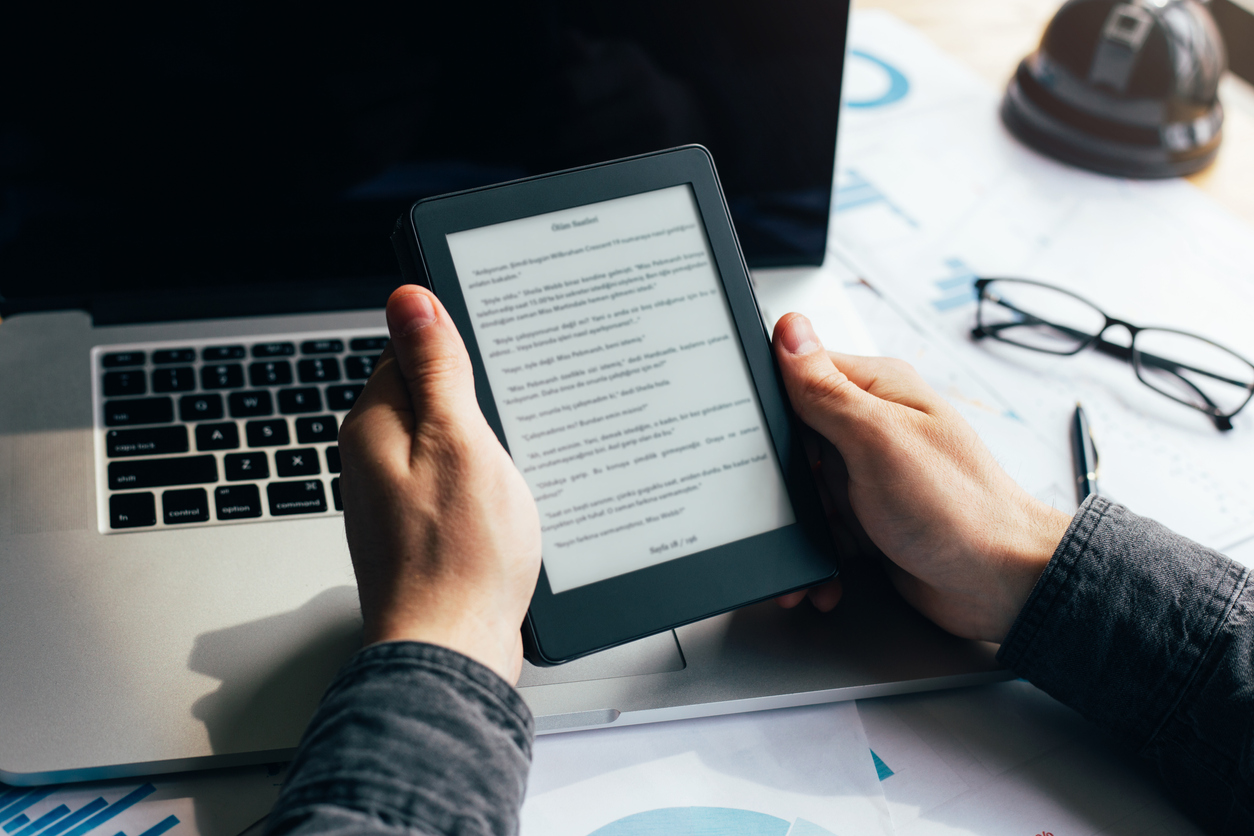 The digital products market is generating huge revenue; by the year 2022, it might cross 240 billion USD if the trajectory continues at the same pace. Digital products from music to eBooks, videos, online courses and much more, are popular because of easy distribution and access. The fact that digital products can be repeatedly sold, purchased and consumed makes them an ideal choice for many creative artists, freelancers, and educators online.
Income streams can be huge and maintenance requires minimal effort, making digital product sales one of the most fruitful assets for the online world.
Let's understand more about what goes on with digital media online, their sale and increasing demands, and what you need to do in order to ensure a higher revenue-generating digital products online store.
What are Digital Products?
Digital products are pieces of digital media that are sold and distributed online without the need for replenishing inventory. They are available in the form of streamable and downloaded files, such as PDFs, MP3s, templates, videos, and plug-ins, or something more complex like SaaS (software as a service) products.
As you can see, there can be many different types of digital products. Some of them are easy to develop, while others are difficult to build and require a lot of time.
Some of the best advantages they hold can be:
Low Costs: No need to incur shipping costs or hold inventory.
High Profit Margins: Since there is hardly any recurring cost involved, it's easy to keep the profits you make on each sale.
Easy Automation: Orders can be automatically delivered on-time with little-to-no hassle.
Flexibility: Products can be sold for free to build email lists, exclusive digital content can be accessed with ease, and licenses can be involved to put digital products to use.
Selling E-books or Courses
If someone is an expert on a particular topic, then digital platforms and products can be great ways to share that information by packaging them into e-books or online courses. If there is already an abundance of videos and blogs about the chosen topic, delivering content with the purpose of transformation and not imparting education can be a great idea if you are looking to compete. Free content can also be offered to generate initial interest and leads before giving way to your paid digital products; this can be a wise step particularly if you are starting from scratch.
Selling Licenses to Put Digital Assets Into Use
Videos, sound effects, music and a lot more can be sold with proper licenses to be used in other creative projects. Businesses and individuals can be charged for the use of software, music, videos, and photos available in your store through valid licenses. Analyze the kind of assets they might need or the ones that are already in demand. Make sure that you have protected all your digital products with useful watermarks and various other security measures.
Selling Membership Access to Digital Products
Digital products can be bundled in together and accessed with a paid subscription that would further generate revenue on a regular basis. If you are looking to nurture a growing library for a community of passionate members, the approach is ideal.
Selling Digital Templates and Tools
Intangible tools can largely help professionals complete the kind of tasks that can be time-consuming or work intensive. Digital solutions catering to the needs of specific audiences can be sold with ease if they can simplify a tedious task. Utilize your skills and services to create digital solutions that can generate passive streams of revenue among a trusted customer base.
Selling Art or Music in Digital Formats
Artists and musicians can utilize their talents and create a digital gallery for online audiences that are gradually building. Digital downloads come with multiple possibilities, from song MP3 downloads to digital art commissions. Designers can deliver logos, trainers can deliver workout plans, and artists can stream their new albums as digital products.
1. Understand Your Audience
Understanding and maintaining excitement within your audiences is important for digital product sales; social media channels can largely help. It can be useful in creating hype and excitement towards your brand among your target audiences. Blogging, and other forms of content marketing, can help you connect with your audiences further and develop strong relationships with them.
You can also stick to influencers that have a huge following and can help you with loyal audiences and massive reach. Collaborating with influencers makes sense if you want to be quick in spreading your brand's message. All of this should help you sell digital products according to the needs of your audiences. Experiment with multiple formats to find what your audience actually wants.
2. Start with the Problem
The main reason why people buy anything is to solve their problems. These need to be addressed carefully by your products. The essence lies in helping them as a digital expert; when you start answering their queries with meaningful and useful solutions, they begin to trust you with the concerned subject.
Find out what your target audiences come looking for and gather their areas of interest. Your upcoming product should revolve around their interests connected with the niche or 'type' of product you have got to offer.
Once you have convinced them that they need your product, and that it's easy to use and would possibly be interesting to them, then you've come halfway. But, if they have confusion about the availability and suitability of your product that hardly fits into their utility zone, then your efforts are futile.
One of the best ways to find out the problems of your audience is by simply asking them. These days, there are a lot of tools and SaaS products that can help you survey your audience. Focus on how your products can help your target audience resolve their related issues and why they should be prompted to make a purchase. Don't just start describing how amazing your product is – prove that it actually is amazing!
Additionally, digital products do come with their own set of challenges:
Competition with Free Content: When it comes to digital products, it's easy to find useful alternatives that are free. In order to compete with free content, you need to be able to provide better solutions and unique benefits.
Risk of Piracy and Theft: Precautions need to be taken for mitigating risks involved with digital products sales. Utilize the right tools to protect your products from copyright infringement.
Restrictions on the Sale Process: Depending on the eCommerce platform, it may be impossible to sell digital products on your own online store.
Most of these challenges can be faced and resolved by employing suitable tools while you plan to build a digital product business.
3. Make a Clear Offer & Provide a Solution
Now that you have identified the problem that your customers have been facing, it makes sense to step into their trust zone and advocate how your product can be a solution. They should be motivated to make a purchase only when they are convinced about its use for them.
It's wise to be transparent and honest in your marketing as customers won't pay their hard-earned money for something that appears tricky or useless. Make sure that you connect your products with the outcome that is desired.
This usually helps to persuade your buyers more easily, leading to more sales.
Common concerns regarding any digital product that you are selling need to be addressed at each step so that customers feel confident that they're not wasting money.
4. Present the Outcomes
Inform your audiences of exactly what they should expect with product samples, like a preview of your e-book or demo versions of website themes. Use introductory videos, add images of final products and get the message communicated clearly.
There is also a need to offer risk-free experiences. You can offer a trial period or even free returns to give your customers an idea of your product. Mini-preview can also be offered in case of online courses or e-books to show customers that you're offering exactly what they came looking for. With this in place, chances of conversions should be higher.
You can also offer more reasons to trust your website and brand by offering safer payment options and a smooth process for online purchases. Partnering with trusted and established eCommerce platforms and offering trusted payment options is a great way to accomplish this. With an SSL certificate in place on your website, your online store will be fully secure and ready to handle all transactions safely.
5. Eliminate distractions
This step is paramount for your success with conversions. The idea is to keep it simple, include great and promising high-quality visuals and get rid of unnecessary sounds and elements on your page. Don't ask your visitors to buy the moon – keep it streamlined with a simple call to action. Navigation menus need to be short and easy to use as well; the perfect user experience is crucial for maintaining a high conversion rate.
6. Simplify Your Design
It's no wonder why graphic designers are being paid a handsome amount for the work they do. When it comes to digital products sale pages, creating unique designs, logos, website layouts, and other web design elements can make a huge difference to the store's overall appearance.
You don't need to pay absurd amounts for landing page development, but it's also unlikely that you will get a good custom design for a price as low as $100. In order to have a great sales page, your design has to be simple and not distract the user from the main action that you want them to take.
Don't add any fancy animations, text shadows or eccentric elements that may have looked cool back in the 2000's. Your design should go hand in hand with your sales copy and highlight the key points while not distracting the user from reading it.
Conclusion
Over the years, and with the introduction of multiple tools and services, the once-complicated process of selling digital goods has become much simpler. Digital products, which are often informational in nature, can be created and incorporated into businesses in a variety of ways. Their launching and testing can be carried on with little risk, possibly their highest benefit factor. With a smart approach, a lot of creativity, and little upfront investment of time, a good digital product sale page can likely pay for itself over a period of time.