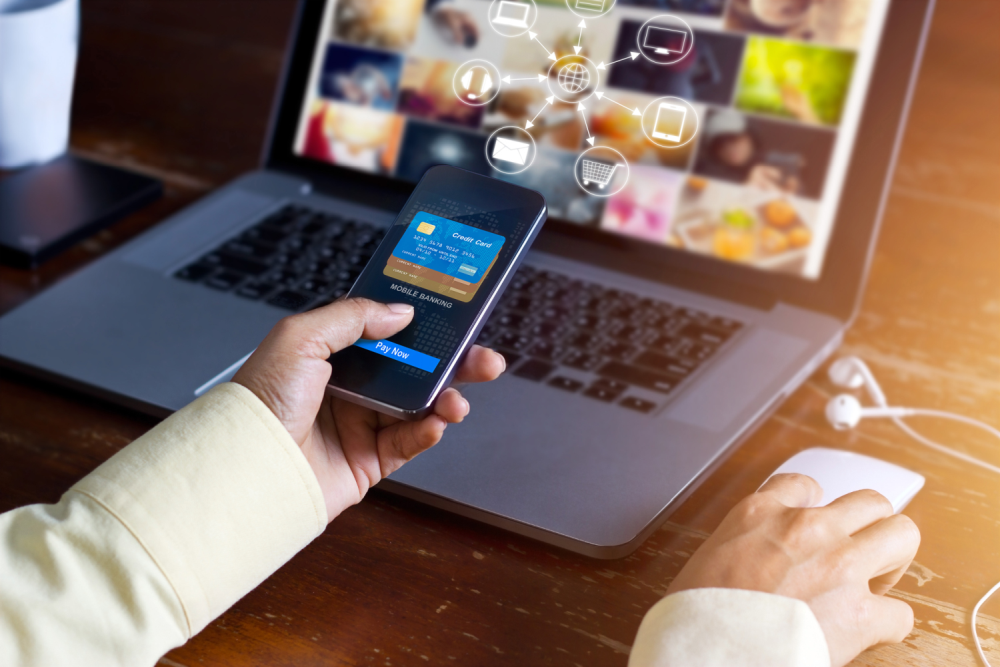 Merchants have always needed to evolve to meet the changing demands of their customers, and in the world of eCommerce, it's no different. In fact, it's even more important today to stay ahead of the game when it comes to serving your customers' needs. With millions of online stores available, customers have many more choices in front of them and competition is fiercer than ever.
One of the most important parts of attracting customers is providing them with a smooth, convenient shopping experience. Mobile-friendly, responsive web design is a big part of that, since so many customers shop from their smartphones. But it doesn't end there — the need for convenience also extends to payment methods. That need, and the desire for greater security, have led to the rise of digital wallets.

What is a Digital Wallet?
A digital wallet is a service that allows a customer to save their personal information, including their shipping address, credit or debit card numbers, and other payment data in a single place, which they can then use to complete transactions — provided their chosen retailer accepts their digital wallet as a form of payment.
PayPal is one of the most popular digital wallets and is accepted by millions of online stores. Another strong contender is Amazon Pay, which allows customers to use the payment and shipping information they already have stored in their Amazon account. Users of Apple products like iPhones, iPads, and the Apple Watch can sign up for Apple Pay, which stores their information safely in the cloud to prevent their data from being compromised in the event of a lost or stolen device. Android users have Google Pay, which is a part of the growing Google Pay system. There are other digital wallets available as well, such as Masterpass and Visa Checkout, both owned by major credit card companies (and both work with all major credit cards, not just their own).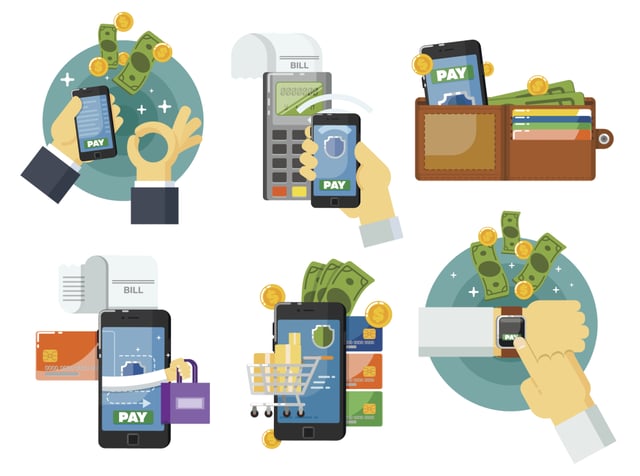 Why Customers Love Digital Wallets
There's a reason so many digital wallets have been developed: customers love them, especially online shoppers on mobile devices. They no longer need to dig out a credit card and enter the number, expiration date, and security code, which many people are hesitant to do if they're trying to get their online shopping done in a public place, like the bus during their morning commute. Instead, they need only use their fingerprint or a simple PIN. Additionally, no information is passed directly to the online store; instead, the digital wallet completes the transaction through secure tokenization. And even if the customer doesn't feel that security is an issue, there's still the inconvenience of needing to manually type a long series of numbers and address details into a form — which can be maddening on a phone. Instead, a few quick taps are all that's needed.
Digital wallets are also the answer for millions of customers shopping at brick-and-mortar stores, because some enable payment directly from a device at a point-of-sale. This eliminates the need to carry credit cards, and some people today even prefer not to carry cash. Instead, they can complete their purchases using a device they already carry with them all the time, like their smartphone or Apple Watch. For many customers, a digital wallet is the solution they've been waiting for, whether they shop offline or online.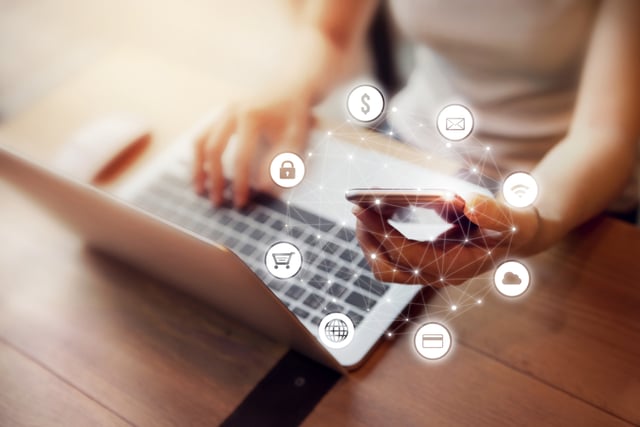 The eCommerce Advantages of Digital Wallets
So what does this mean for you, as a merchant? First off, it means you should seriously consider accepting some form of digital wallet as an alternate payment method. Mobile commerce is growing every day, and in a world with 2.32 billion smartphone users (a number that increases by the millions every year), it's clear that you need to provide your customers with a quick, convenient mobile checkout experience.
People want to shop on their phones. 46% of all eCommerce traffic originates from them. But only 27% of that traffic leads to actual conversions, meaning customers try to shop from their phones, but can't do so effectively in most cases. The smartphone conversion rate is as low as 1.3%, with a poor checkout experience being a major factor. Digital wallets address those checkout issues, and offering digital wallets when selling online can triple your mobile conversion rate. Yes, you read that right — triple.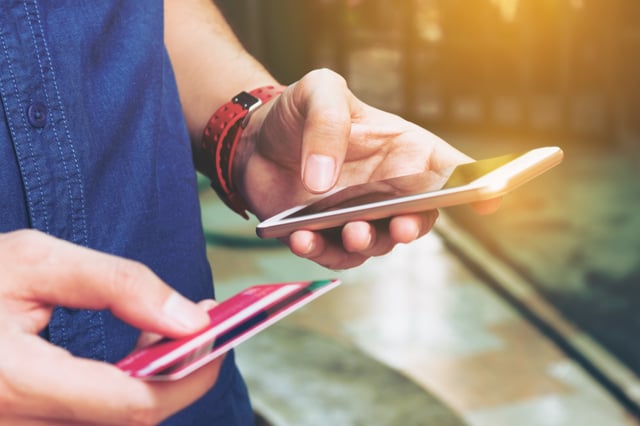 Should You Still Take Credit Cards?
Knowing the advantages of digital wallets, you may be wondering if it's even worth it to continue accepting credit cards the traditional way. The answer is yes, you should. The advent of new technology doesn't mean you should abandon tried-and-true methods of accepting payment, and removing credit cards from your store will cost you sales. Despite the popularity of digital wallets, some customers are never going to adopt them, and you should allow them to pay directly from their card the old-fashioned way if that's what they prefer to do. Your goal is to attract more customers and increase conversions, not lose them.
Conclusion
Booming smartphone usage has shown that digital wallets are the way of the future. Your customers are already shopping from their phones, and it's imperative that you do whatever you can to make that experience easier for them. You'll reap the rewards of increased mobile conversions, and earn the customer loyalty that comes from the smooth, convenient shopping experience you provide.
Accepting digital wallets will involve integrating them as payment methods into your online store, a task that becomes much easier if you use the right eCommerce software that supports multiple payment gateways right out of the box. Otherwise, you may need to implement custom coding, and development can be expensive. Make sure you look into these features when deciding on the eCommerce platform you want to use.
For more information about digital wallets and other alternative forms of payment, download our free ebook below.