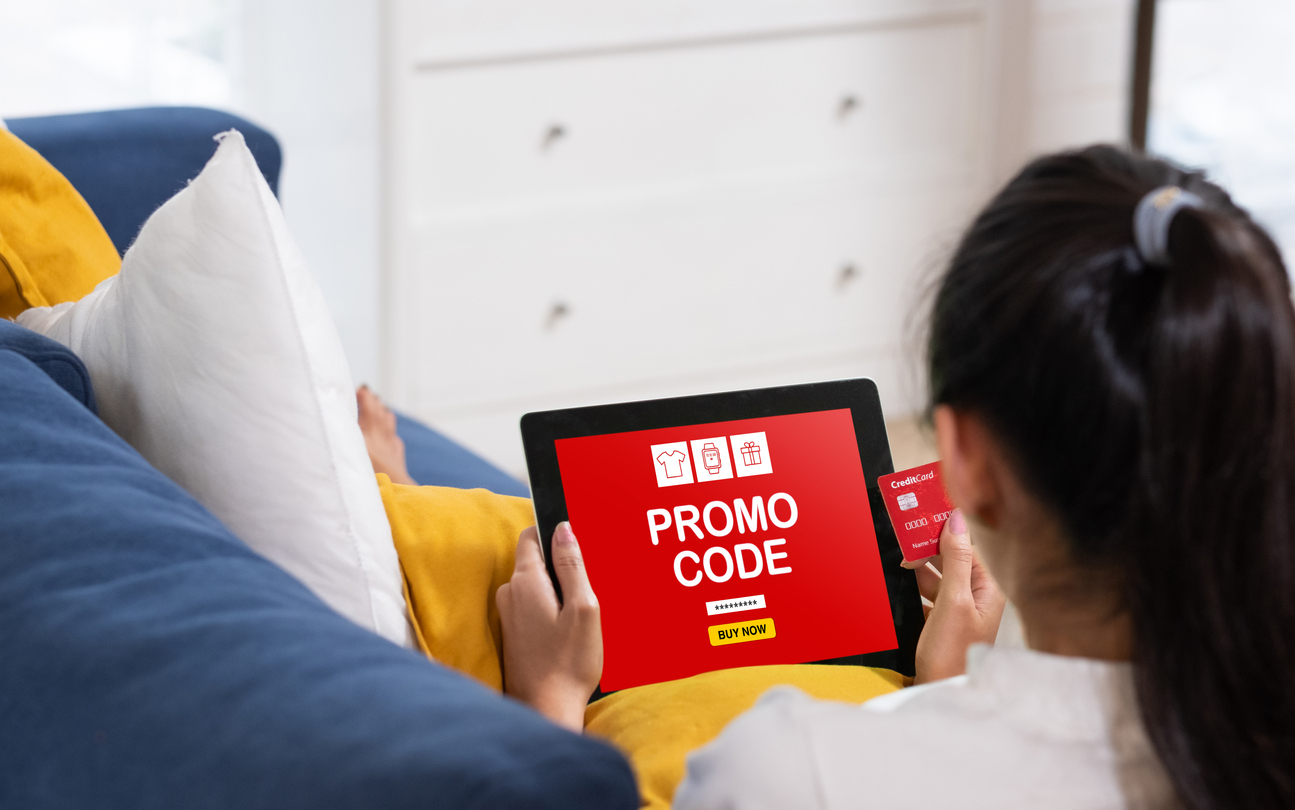 Email marketing is more popular and effective than ever, and thousands of businesses are trying to implement it into their processes. This marketing approach has amazing profitability because, according to analysts, for every 1 dollar spent, you get $42 (that is, ROI is 4200%). Inspiring, isn't it?
However, such success will not come to you with a snap of your fingers — you must work on your email marketing to achieve such a result. If you want to reach the top, you need to develop a dedicated email campaign, for example, including various gift and discount coupons. In this article, we will explore how to drive more sales using coupons in your emails. So, without further ado, let's get started.
Why are Coupons a Big Deal?
Before we get into the types of coupon emails, it's worth explaining exactly why you should use them. The main reason to pick them up is the ROI they provide. This is due to the fact that recipients are extremely willing to open such emails and use coupons to make purchases. And at the same time, it does not matter which coupon will be in the email (discount, gift, and so on). The recipient is highly likely to make a purchase that will go into your conversion piggy bank. However, the reasons for using coupon emails do not end there:
The number of people using various coupons in emails reached 145 million in 2021.
More than 75% of online users spend around 50% more on purchases than expected — all thanks to coupons.
More than 60% of smartphone users are highly likely to make a purchase after receiving a discount coupon.
As you can see, the statistics are very promising. However, in order to receive all these benefits, you must use such emails correctly. It's time to talk about the main types that you can use for your email newsletter.
6 Types of Coupon Emails to Use in Your Campaign
Your marketers can run wild in this aspect, as these emails offer six different options for how you can present this or that coupon to your audience. Let's look at each option separately.
1. Discount Code Emails
This type of coupon email is the first one that comes to mind for many marketers. And this is not surprising since discounts work great in the retail sector (and online sales are almost the same). For example, you can give a regular 20% discount on a certain type of product, or you can provide a fixed discount on the total order (for example, buy $100 and get $20 off).
This approach can be used to attract customers, since about 70% of recipients open brand emails specifically in order to find a discount in them. And if they are looking for a discount, then with a high degree of probability, they are already ready to make a purchase. You may want to take advantage of this approach to sell products that have a low conversion rate.
2. Buy One, Get One Emails
The next use of coupons in emails allows you to push the recipient to make a purchase even if they did not intend to do so. Such a method is fairly popular in marketing circles, saying, "buy this and get this for free." Such an email can change the mind of the recipient and encourage them to make a purchase from you.
The second way you can use these emails is with a "buy x quantity of this product and get x of this product for free" style promotion. Remember how such promotions work in ordinary grocery stores — you most likely fell for such a trick more than once. In email marketing, the situation is exactly the same, and you can also use this approach to raise your sales.
3. Personalized Coupon Emails
The following approach can also be called "VIP emails" that provide the recipient with a sense of self-importance to the brand. A personalized approach has a very positive effect on buyers, making it much easier for you to push recipients to complete their purchase.
For example, you can give out coupons to loyal customers who have been with your brand for a long time. The most important thing is to provide special coupons for them. This could be an increased discount or a discount on a customer's favorite type of product. Such lucrative offers can significantly increase conversions and customer retention through a personalized approach.
4. Holiday Coupon Emails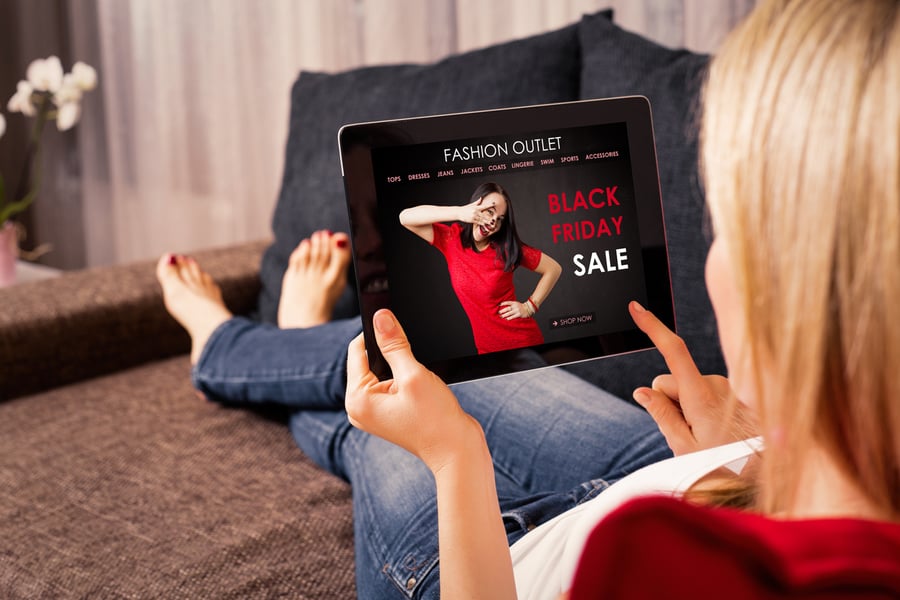 The volume of sales of online commerce on various holidays is simply colossal, and you'll miss out on most of the profits if you don't promote them. For example, Cyber ​​Monday 2019 was the largest online shopping day in the history of the United States, with total online sales exceeding $9.4 billion. Holidays are always a high chance to convert an email recipient, and you should not miss out. From Black Friday to Labor Day, shoppers hope to find themed promotions and coupons. And you can adjust to these hopes by sending out emails with coupons dedicated to the current holiday.
Take the time to brainstorm strategies with your marketing team. Come up with possible options for coupons and discounts dedicated to the nearest holiday and send out emails accordingly. You can even promote a seasonal site-wide sale in your emails.
5. Free Shipping Emails
Do not forget about the delivery aspect. One of the best promotions you can provide in your emails is a free shipping coupon. For example, it can be a coupon for free shipping after purchase for a certain amount or a certain product. You are free to experiment. Thus, you will not only increase the open rate of such an email thanks to the word "free," but you'll also increase the conversion and loyalty of your audience. If shipping costs have stopped customers from buying before, this can bring those customers back.
6. Limited-Time Offer Emails
The final way that you can use coupons in your email campaigns is to create a sense of urgency and scarcity around your products. After all, people tend to ascribe value to rarity. Create emails with time-limited coupons. For example, you can send out massive discount coupons that are only valid for 24 hours. Alternatively, you can provide last-chance discount codes for products that close to selling out.
Tips to Make Exceptional Coupon Emails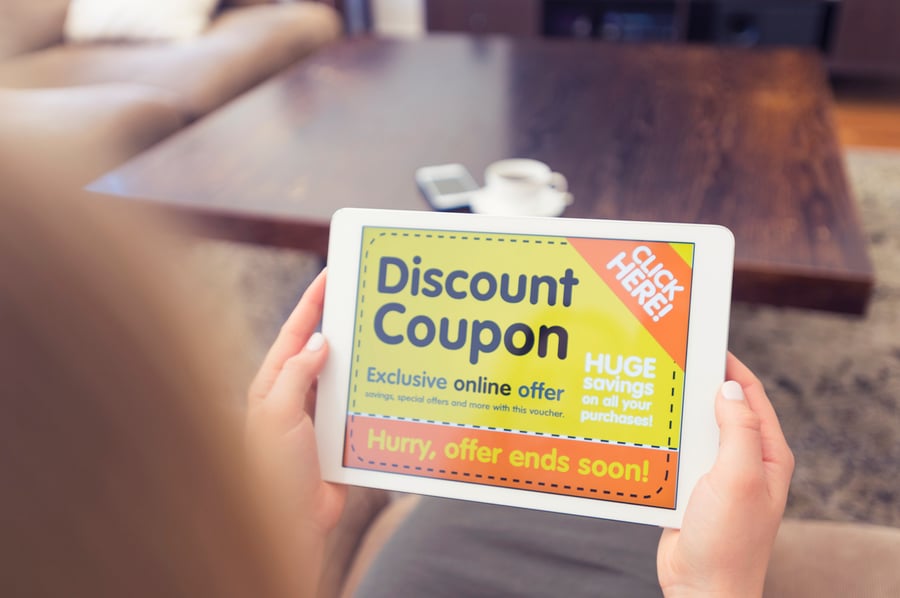 So, we have covered the main options for how you can use coupons in your email newsletter. It's time to talk about tips on how to create an exceptional coupon email. You can use all of these tips or combine what works for your business.
Design your email coupons to work with mobile devices.
At the moment, there are more than 1 billion mobile users in the world who actively use coupons while making purchases. By optimizing your marketing emails, you will open the doors to a huge new market full of profits and potential customers. Otherwise, you'll alienate mobile shoppers that would have been willing to buy from your business.
Test your emails with A/B tests.
Maximize the profit and efficiency of your marketing emails by testing which coupons are most in-demand among your audience. Thus, you can gain a better understanding of the types of deals that your customers are more receptive to. With this data, you can design better discount campaigns moving forward.
Plan holiday promotions in advance.
Always look ahead a couple of months and make a list of upcoming holidays that you can use as an occasion to send coupon emails. The further ahead you plan, the better and more organized your email coupon marketing campaign will be.
Ask for feedback from customers.
Feel free to ask your audience for opinions. This will help you better understand which coupons and deals that your customers want more. In addition, it will be easier for you to provide a personalized experience in your next email campaigns.
Encourage repeat purchases.
Your loyal customers need to feel supported by your brand. As a result, loyal customers need to be provided with additional discounts, promotions, and rewards for their loyalty. Surveys show that 82% of people are more likely to continue using a retailer that offers ongoing discounts, and 68% of shoppers say coupons inspire loyalty.
Break your coupons into different segments.
Prepare various coupon options that you can use at different stages of the email campaign and under different circumstances. The more categories you come up with, the better. Utilize gift coupons, discount coupons, VIP coupons, holiday coupons, and so on as they fit. Experiment and find your perfect coupon stack.
Develop a loyalty program.
Customer loyalty programs are extremely important for increasing conversion and customer lifetime value. Online shopping user surveys show that 57% of consumers join loyalty programs to save money. After you create your loyalty program, be sure to send out exclusive discount emails regularly to customers that signed up — this adds an element of personalization.
Use email automation.
An important aspect of increasing conversions is your campaign's percentage of open emails. Choose an advanced email platform that can help you to optimize sending days and times, use segment lists, and personalize your email campaigns. All of this will increase your email open rates and overall conversions. Coupon emails won't work effectively if sent randomly.
Final Words
Discount coupons and promotions are powerful marketing tools that offers a huge opportunity for experimentation. The numbers do not lie, and every year more and more businesses will use this approach to drive more sales.
Before you start designing your first coupon email campaign, keep the following few things in mind:
Your audience may want something different, and that's okay. Do not give up trying when you see that the usual discount coupon did not work and sales did not increase. Through trial and error, you can find the perfect coupon formula that works for your audience.
Establish best email marketing practices and guidelines. It is not enough to just add a coupon to your email and think that the sales will pour in. For coupons to work successfully, you must also follow the basics of email marketing. This includes writing compelling themes, segmenting your listings, and personalizing your campaigns. The process of creating and maintaining an email campaign should be streamlined and run like clockwork.
Expand the use of email coupons. The more channels your recipient can use the coupon on, the better. Make your coupons usable across all of your sales channels, whether that's an Etsy shop or an eCommerce website.
As you can see, a well-designed email campaign that includes discount coupons and gift vouchers can go a long way in boosting sales for your business. And at the same time, you do not need to invest massive amounts of money into your marketing efforts. As a result, any business can use them, which provides an opportunity for everyone to make a good profit at a reasonable cost.