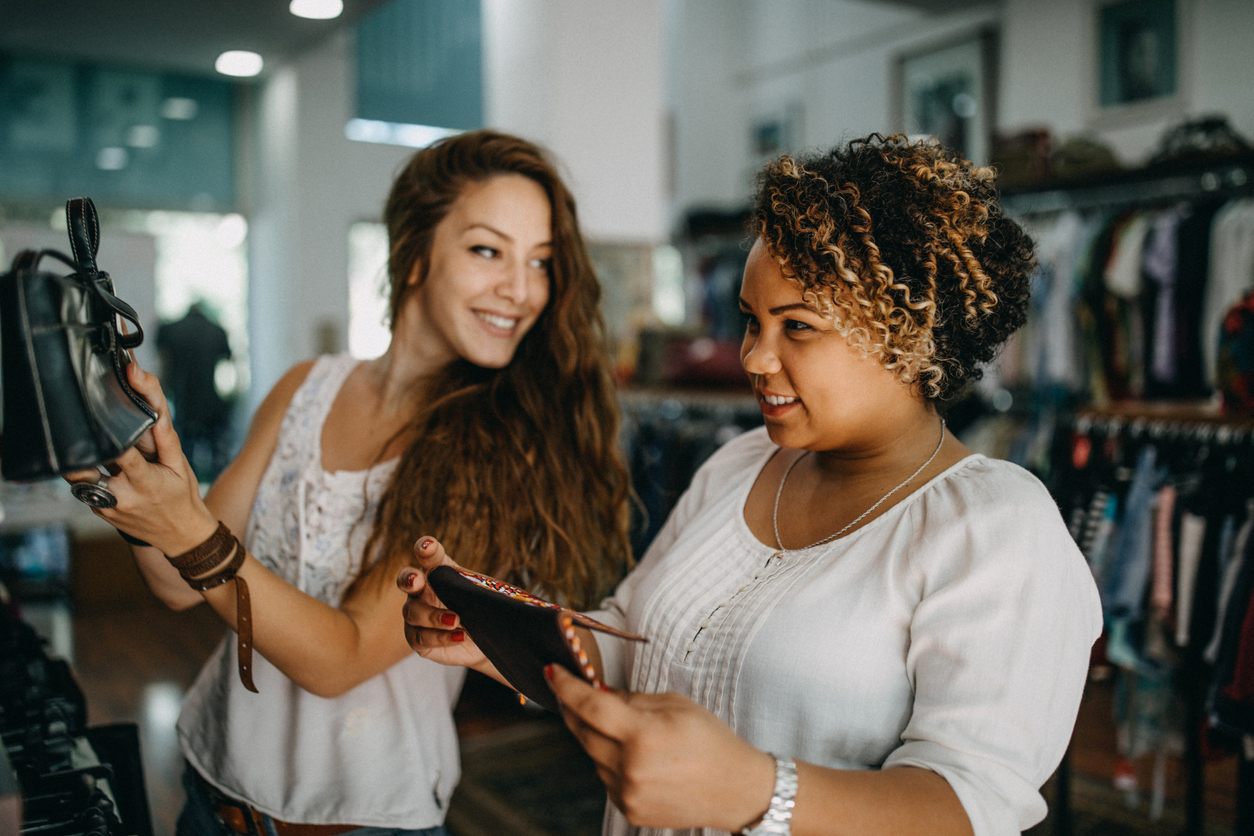 How much is your brand actually worth?
While numbers in a presentation can provide some insight, there's so much more to building a successful (and valuable) business than profit, loss, and the bottom line. One of the most important factors to consider when determining your brand's worth is brand recognition.
Or, in other words, how much does your target market identify with and value your company's main attributes? If identification and value are high, then you have something worth even more than the numbers on papers are showing. And, if you're lacking in the brand recognition department, then knowing how important this facet of business is makes building recognition a great place to start.
When it comes to developing brand recognition, there are four main areas of business you want to be interested in:
Brand awareness with your target audience
Credibility from a consumer's perspective
General reputation (which can fluctuate greatly from month to month)
Overall customer satisfaction
Once your business is thriving in all four areas, you can be confident that it is developing healthy brand recognition which, in turn, leads to more customers and more traffic. Remember, when your customers are happy, they naturally talk (or post, or tweet) about your brand to everyone they know.
How is Your Brand Creating Word-of-Mouth Marketing?
Nielsen research reports that 92% of all consumers are strongly influenced by personal word-of-mouth recommendations. While online ads and other "trust" signals play somewhat of a role in a customer's overall purchasing decision (37% and 24% respectively), neither comes close to the power of hearing about (or seeing) a recommendation from someone they like, know, or trust. The most effective "word-of-mouth marketers" are often family or friends, but there's a growing overall trust towards brand advocates and product experts, which is something brands need to be paying attention to.
No matter who your best word-of-mouth marketers are, they absolutely need to be real customers in order for them to be effective. Because of this, some of the savviest businesses and brands are spending a lot of energy creating brand ambassadors; no one else can compete with their ability to drive more traffic and attract new customers.
How to Turn Your Customers into Brand Ambassadors
A lot of brands are under the false impression that, in order to successfully market a business, you have to spend a lot of money. But, take a look around the thousands of highly profitable brands in the world right now, and you'll quickly realize that this belief couldn't be further from the truth. In fact, businesses that feel that they have to spend a lot of money in order to get new customers probably aren't a very good business in the first place.
If your business is good at doing good (and you have passionate people running it), then customers will naturally be attracted.
Why?
Because those first customers, the ones who fell in love with your product, service, and overall experience, will talk.
Do you want to be sure that you're not missing out on creating enthusiastic brand ambassadors? Here are six smart ways to turn your best customers into compelling brand ambassadors — with spending little to zero money in the process.
1. Create outstanding customer service.
Whether you're a physical store or an online shop, having friendly customer service is a huge part of creating a brand people want to talk about. Even if you have a great product and the overall shopping experience was pleasant for your customer, if the service was bad (either the clerk was unfriendly or checking out was difficult) then they won't be eager to recommend your brand to anyone.
One of the easiest ways to convert customers into ambassadors is finding simple and effective ways to convey friendliness in a genuine, kind, and caring fashion. These personal connections make a world of difference in seeing more traffic come through your door. Teach your employees (even if you don't have a physical store) to smile whenever they talk to anyone — non-customers included.
2. Be timely and respectful in all of your responses.
The more you're able to quickly attend to your customers' needs, the better chance you have of increasing the way your brand is perceived. While template emails and pre-written responses can be useful, especially when just letting your customer know you've received their inquiry, it's always best to make responses as personal and customized as possible. Failing to go the extra mile in this area of your business shows your customers that you're not prioritizing them — so why would they want to prioritize you when it comes to brands they recommend?
In addition to being prompt with your responses, it's important to always show respect for your customers, even when they're being completely out-of-line. This ability to stay cool and calm during interactions (even when responding to a negative online review) shows other customers that you are listening and paying attention. Not to mention, staying calm is one of the best ways to diffuse negative situations, making them less detrimental to your overall business.
3. Offer incentives for referrals.
A lot of companies that have a successful brand ambassador program have created referral incentives. These incentives encourage your customers to talk about your brand even more because they're eager to get the reward.
While any great brand can count on word-of-mouth referrals just from people wanting to help other people, incentives add the bonus of some sort of positive reward, which is why they are so effective. Whether you offer a free gift or some sort of discount, creating a referral program can quickly create an army of brand ambassadors out of your current customers.
4. Create real personal connections with your customers.
Great customer service is a good place to start, but you can go one step further if you begin to pay attention to the personal details of your customers' lives. Finding ways to celebrate with them, whether on a birthday, anniversary, or another special occasion, helps to build a real connection with your customers.
For example, sending a loyal customer a gift on their birthday not only gives them plenty to talk about, but it reaffirms their belief that you are a brand worthy of their attention.
Remember, your customers are real people with real lives. Finding a way to demonstrate that you actually care about them separates you from the rest of the brands in your industry.
5. Pay attention to what your customers are saying.
Online social platforms are filled with customers swooning over their favorite products. But, sometimes, these brands have no idea this content is even being created. Or, even worse, they take it for granted and fail to bring any attention to it — even just a simple thank you to the user!
Known as User Generated Content (or UGC), these posts are powerful when developing brand recognition. The more you acknowledge your brand's UGC, whether by commenting back or sharing it with your entire audience, the more your customers will be excited about becoming brand ambassadors.
If you're not seeing any UGC for your brand yet, try starting an online contest to get your customers talking. When you do, be sure to incorporate your brand's products and branding in order to make the contest even more effective in terms of brand recognition.
6. Remind your customers to review your brand.
Online reviews from your customers are one of the best ways to continuously attract more business. Not only do online consumers trust these reviews (especially ones on Google), but they will specifically avoid any brand or business that has no reviews.
Reminding your current customers to leave product reviews for your business can be as easy as sending out an email with links to your review pages. But, if you want to see an increase in the number of positive reviews more quickly, find a way to incentivize customers who do leave a review — like a discount or bonus product.
Keep in mind that any time you ask for a review from your customer, you have to be clear that you want an honest review. Almost every review site has serious consequences for businesses that are soliciting only good reviews — or, worse, asking fake customers to leave glowing 5-star ratings. When done the right way, these reviews create positive social proof that can drum up business almost immediately.
Conclusion
Marketing doesn't always have to be expensive and backed by a huge budget. In fact, some of the most effective marketing campaigns are completely grassroots in nature, costing brands little to no money to develop. One of the most important things to remember about developing brand recognition for your business is that everything depends on your customers' perception.
Impress your customers, and you'll naturally turn them into brand ambassadors — and those ambassadors are better than any concept professional marketers can develop.