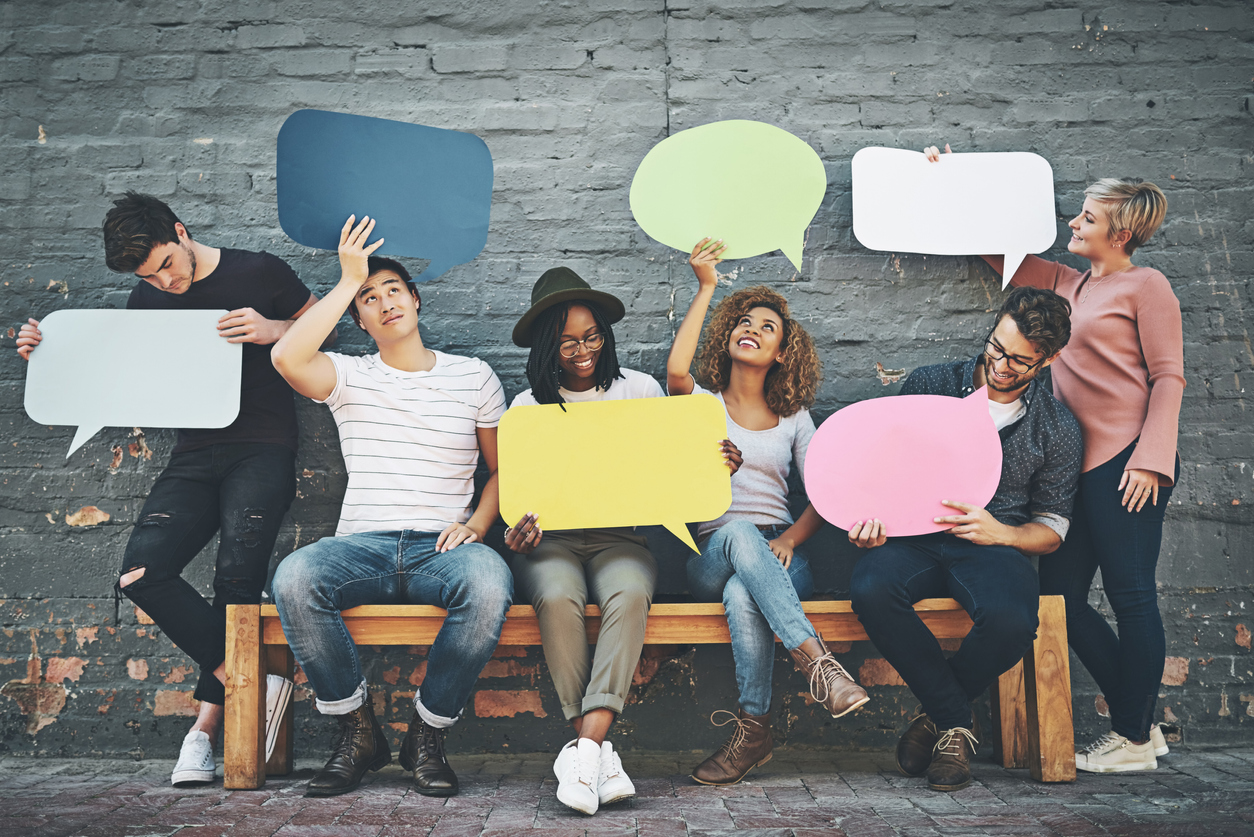 The magic of buying from an ecommerce store goes beyond the fact that you can click a few buttons and get a product you like delivered to your doorstep. A buyer can purchase a product from a retailer they love, a company they feel a connection to and that represents who they are — a brand, that is.

Building an ecommerce brand is the bridge between having a company that just sells products online to one that has a unique identity. It requires more than just setting up Facebook ads and a referral program; it requires a content strategy that delivers value in every step of the consumer's journey.
But before you can do that, you need to learn how you can actually build such a brand through the power of content marketing. And that's what you will see in this article below.
What Is an Ecommerce Brand?
An ecommerce brand is an identity that an online retailer has which defines its visual aspects, its marketing, and its relationship with its customers.
Developing an ecommerce brand goes beyond designing a logo; it requires a developed mission and a value proposition unique to everything a consumer has ever seen.
For example, you may sell mattresses, but you don't just say so. If a consumer wanted a mattress, they could go to Amazon or some other generic retailer.
Instead, you say you are a "sleep company," like Casper does.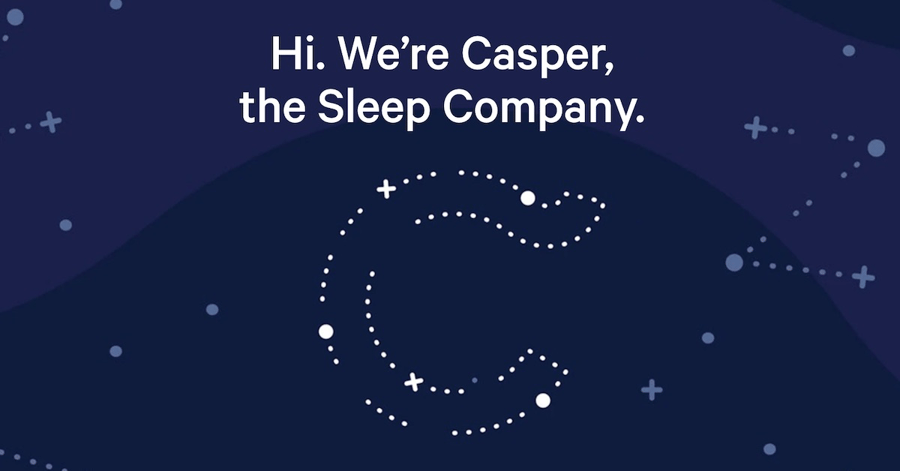 In its most basic form, an ecommerce brand is made up of three pillars:
Visual Assets
An ecommerce brand's visual assets are the graphic manifestation of the retailer's identity. These include:
The logo
The colors
The illustrations
The packaging
The ads
Armed with these visual assets, an ecommerce brand must present the same image in everything they do, whether that's advertising, communications, packaging, and so on. This consistency is what allows a company to carve a solid—and hopefully positive—image in the mind of the prospects.
If you look at Lululemon Athletica, you will see that they use the same typography, colors, and logo in everything they do, from their packaging: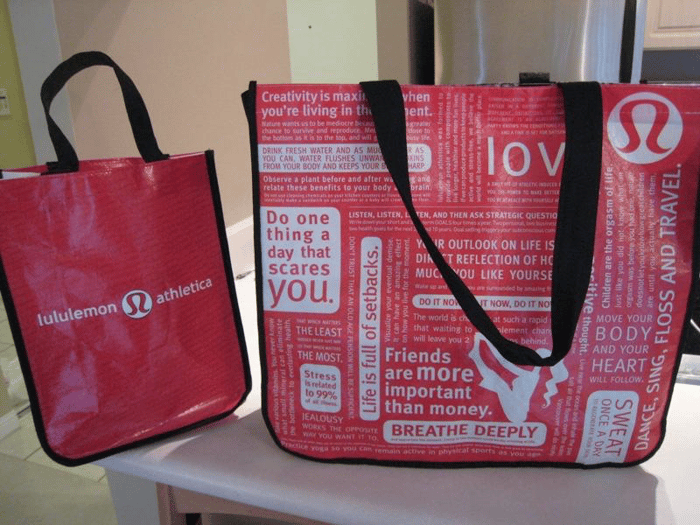 To their website: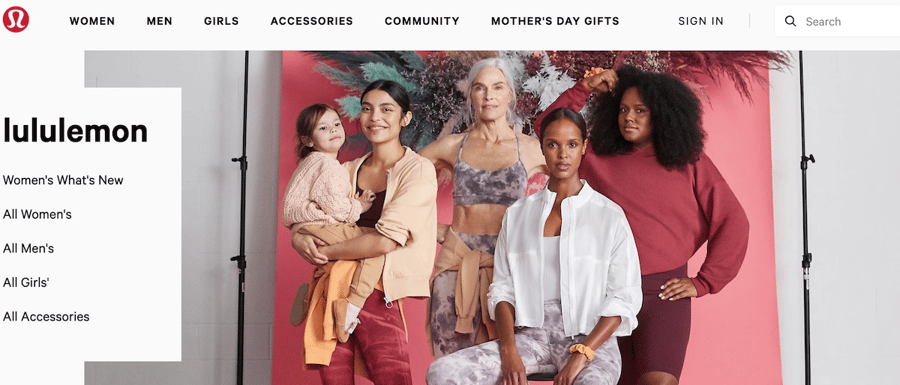 To their ads: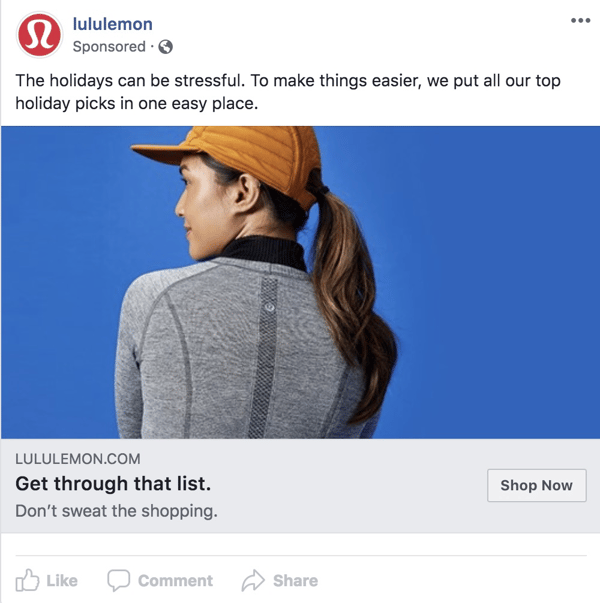 Unique Selling Proposition
The unique selling proposition (USP) is the statement that defines the mission of a company. It says what they do, who they do it for, and why they do it. A thoughtful USP also makes your brand stand out from its competitors.
Just below the definition of Casper's brand, you can see their USP summarized in the following way: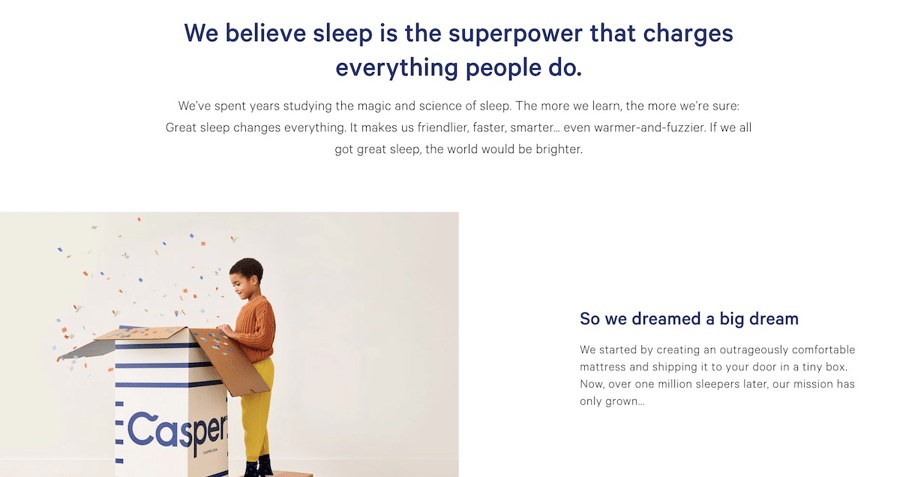 Their USP explains in a few sentences:
What they do: "We started by creating an outrageously comfortable mattress and shipping it to your door in a tiny box."
Who they do it for: "Everything people do."
Why they do it: "Great sleep changes everything."
The USP isn't just a tagline or a boring mission statement. It's a battle cry and the whole reason why anyone should care about your brand.
Content
Content is made up of every communication message you send to your buyers. In this context, an ecommerce brand content includes:
A site's copy
Videos and audio
Social media messages
Advertisements
Articles and other text-based content pieces (eBooks, webinars, etc.)
An ecommerce brand must align its USP in every piece of content they create because, as I stated before, delivering a consistent image (which in this case is content) builds the brand in the mind of the consumer.
Legion Athletics, a company that sells nutritional supplements, uses its USP—which they define as "healthy supplements based on sound science sold at a fair price"—in every piece of content they use.
Their blog features science-focused articles on training and dieting (the other four articles not being highlighted are also science-backed, despite not being mentioned in their titles):

Their podcast also talks about these topics in a similar fashion:

With this said, let's now jump into the nitty-gritty of how you can use content marketing to deliver your USP and build a powerful ecommerce brand.
How to Use Content to Create an Ecommerce Brand
Highlight Customer Success
Whether you know it or not, the only reason an ecommerce store can keep its business afloat for decades is thanks to the value it gives to its customers.
Your store may sell jewelry, but your customers buy luxury and status. As Harvard Business School Professor Theodore Levitt said, "people don't want to buy a quarter-inch drill. They want a quarter-inch hole!"
Your content should then highlight the value as it's perceived by your customers. To do that, you have two options:
Option #1: User-Generated Content (UGC)
User-generated content allows you to have your customers create content that explains the benefits of your products. This can be a review, where they explicitly write about your products, ratings, videos, or photos.
Consumers like UGC because, in contrast to brand-made content, it's relatable; people can see what others like them say about a given product.
A study done by Jukin Media and The University of Southern California Master's Program in Applied Psychology found that user-generated ads are 11% more authentic, 9% more relatable, and 5% more engaging than a traditional ad.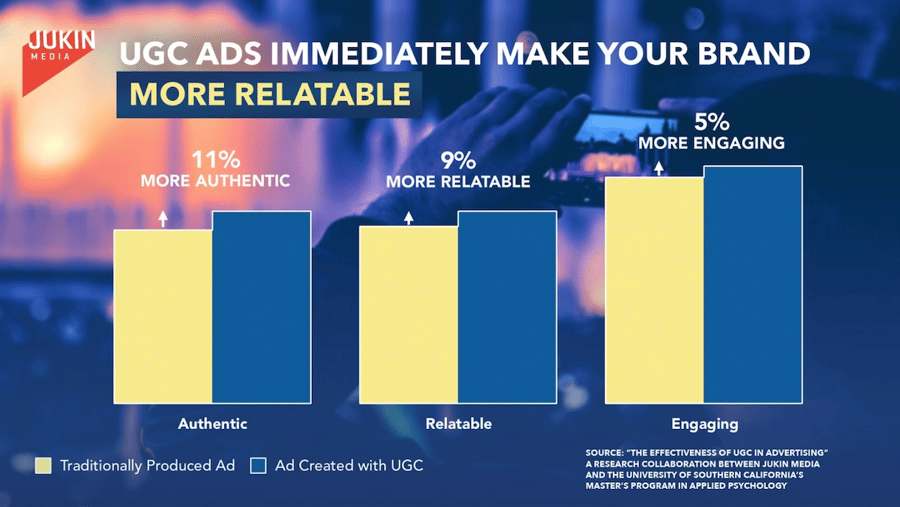 This study also found that user-generated content is 28% more unique and 31% more memorable (i.e., easier to remember) than traditional ads.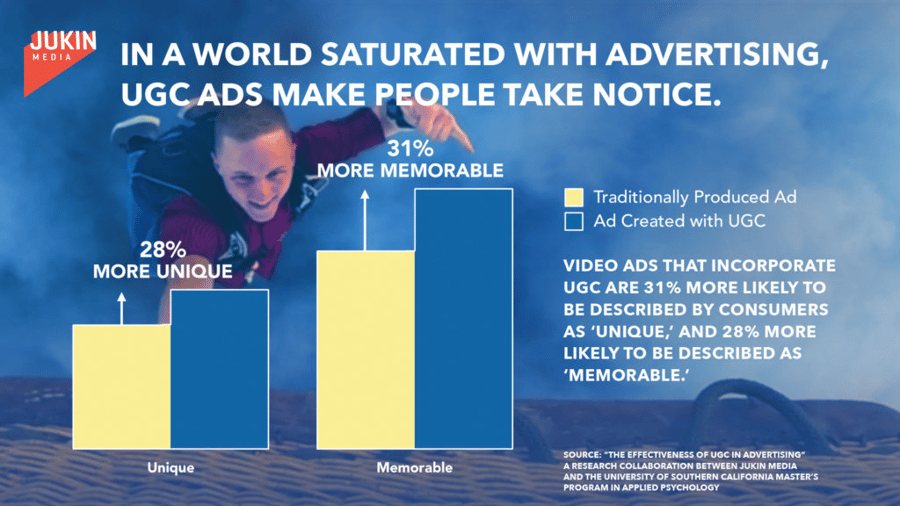 It has become increasingly easy to add user-generated content with the advent of tools such as Yotpo and Olapic.
The more transparent your user-generated content, the better it will be for your customers. For example, Bonobos not only uses reviews, but they also allow negative reviews, which makes both the product and the brand look more authentic.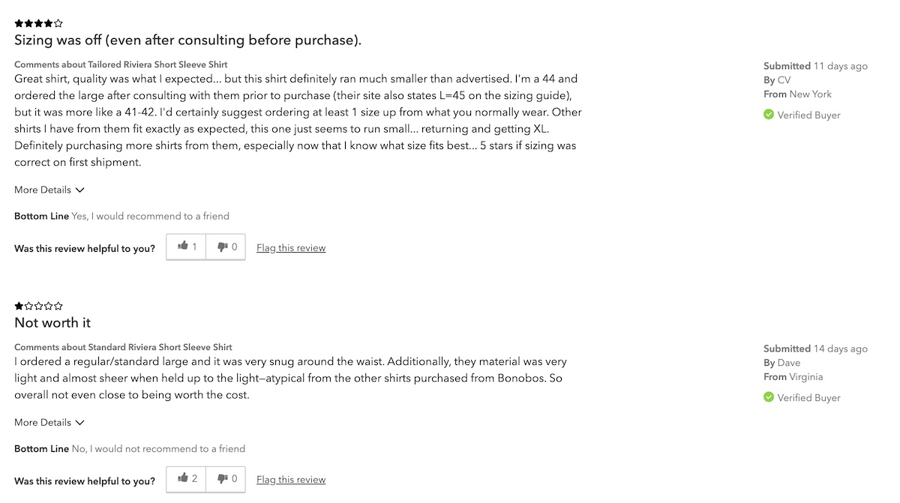 Similarly, Soylent showcases both the most liked positive and negative reviews to help their customers decide about their products.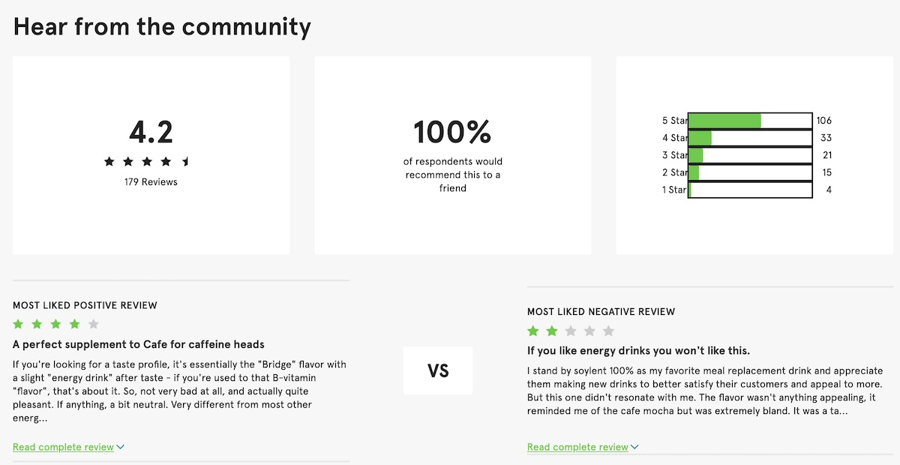 Interestingly, they also indicate how likely their respondents (i.e., customers) are to recommend their product to a friend. This is a great double play that highlights honesty and transparency.
Besides reviews and ratings, photos and videos are great options to use. A customer-generated photo or video isn't an ad, but an endorsement from a real person that loves a product.
Such is the case of Outdoor Voices, which adds Instagram photos of customers using their products along with reviews in their product pages.

Option #2: Influencer Marketing
Influencer marketing, like UGC, uses endorsements from real customers to showcase the benefits of a product. But unlike user-generated content, this type of validation is carried by "influencers," or people who are seen as authorities with high status in a given niche or industry.
The prime example of an influencer is a celebrity like Cristiano Ronaldo or Justin Bieber.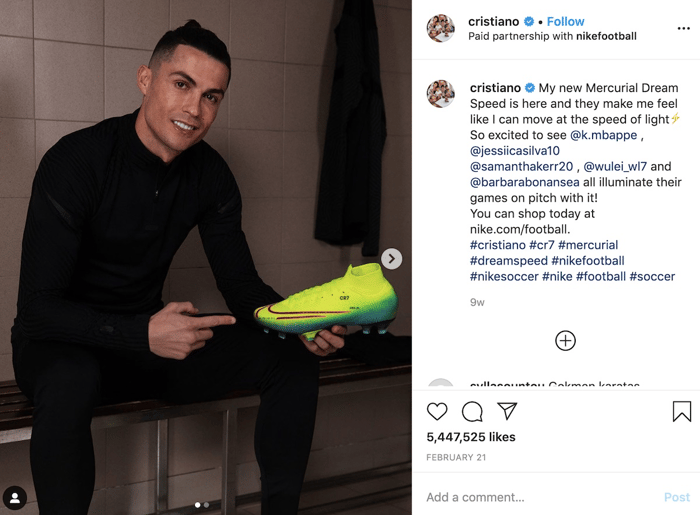 In the example above, you can see Cristiano Ronaldo promoting a Nike football (i.e., soccer) shoe. He doesn't include a product page link; he just endorses it.
But what's good for Nike is not for a small to medium-size ecommerce company like the one you likely run. So, what ecommerce marketers do is focus on regular folks who happen to have a substantial following—this can range from 10,000 to +1 million—and who are influential within a specific niche.
For example, the YouTuber "Silicon Valley Girl" (her real name is Marina Mogilko) mentions a brand at the start of her video. With over 330,000 subscribers, her following isn't small by any means. But, compared to Cristiano Ronaldo, she's not famous.
For a brand, this type of advertisement is relatively cheap, at least if it's compared to a traditional TV advertisement, and quite effective because consumers trust influencers and tend to follow their advice – even if it's a sponsored message like the one shown above.
Many studies have shown this to be true. One study done by the Influencer Orchestration Network found that 40% of survey respondents had made an online purchase based on a social media influencer, whether that's on Twitter, YouTube, or Instagram.
Similarly, countless brands have seen great results from their use of influencer marketing.
HiSmile has become an eight-figure ecommerce brand thanks to its smart use of influencer marketing. If you have ever seen someone like Kylie Jenner or Conor McGregor using a small luminous gadget in their mouths, it was a HiSmile whitening kit.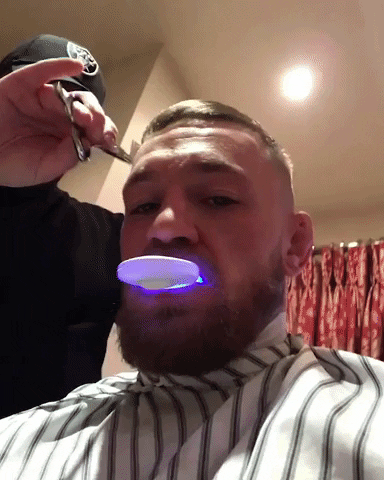 One of its founders, Alex Tomic, said that influencer marketing "has been an exceptional strategy."
Skinny Me Tea also used a vast network of influencers to develop the concept of "detox teas" and become a fast-growing ecommerce brand.
In an interview with Single Grain, Gretta Van Riel, the founder of the company, said that the use of influencer marketing helped them generate over $1,000,000 in one day.
In nearly every case where an ecommerce brand used influencer marketing, you can see they allowed their influencers to speak openly about their products.
This tactic where a brand avoids speaking about its own products causes a shift in the perception of the brand in the eyes of the consumers. It breaks the consumer's expectations and thus it becomes a persuasive marketing technique.
Educate Your Customers
Educating the customers about your products—how they work, why your customers need them—empowers the customer; they learn about how your products fit their needs and how their life could improve if they used them. It's a win-win situation.
Sadly, marketers often take the opposite approach. Only 33% of B2C content marketers have a documented content strategy. Instead of explaining how the product works, they take it as a given and focus on the price and features—important aspects, for sure, but ones that matter once the customer understands the product.
Think about this situation this way: what would the customer do if they knew what you know about your product? Most likely, they'd buy it. From this point then, your work must be focused on teaching what you know so they become as educated as you are.
Let's take the example of beards. You may think that taking care of a beard is simple: you just need to let it grow. But the reality is far from simple.
Growing and managing a beard requires a whole host of products and care — from oils to balms, from massaging to trimming — making it a process that consumers need to learn about.
The use of content as an educational tool is what allowed Beardbrand to become an industry-leading brand in the beard space making over $100,000 per month.
According to Eric Bandholz, co-founder and CEO of the company:
"Beardbrand started off through content - we had a YouTube channel, Tumblr page, and a blog. We built a small community and then leveraged some lucky press with the NY Times to launch an e-commerce business selling grooming products. The rest, as they say, is history."
Their blog — appropriately called the "Urban Beardsman" — features extensive and highly useful tutorials such as the following ones: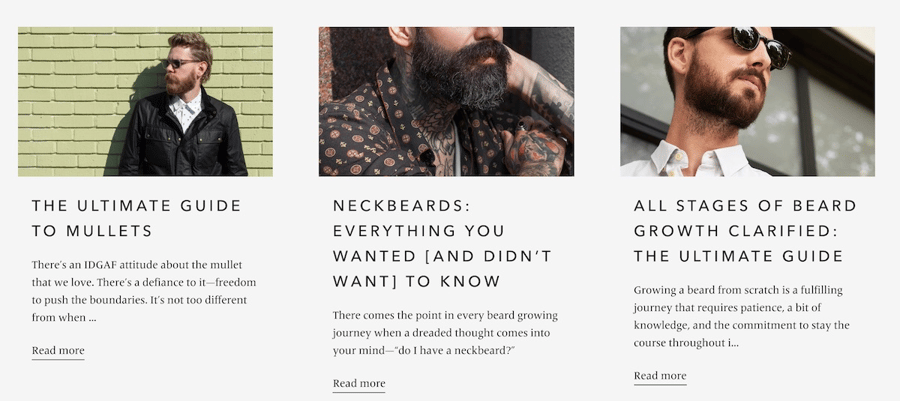 Their YouTube channel, which boasts over 1.5 million subscribers to this date, has a wide range of tutorials:

This type of education-focused, long-term approach to content allowed Beardbrand to build exactly what its name refers to: a brand about beards.
Your brand's content can extend beyond articles and videos; it can also include technical informational guides or landing pages that explain how your customers can use your products.
Hims, a company that sells "all things men's wellness," has a four-part content engine that illustrates this idea. To start, they have a blog called "Savoir Faire" (french for "expertise") with guides on topics related to their products:

They also have a "how it works" page, which is a simple landing page that teaches the customer how they can best use their products: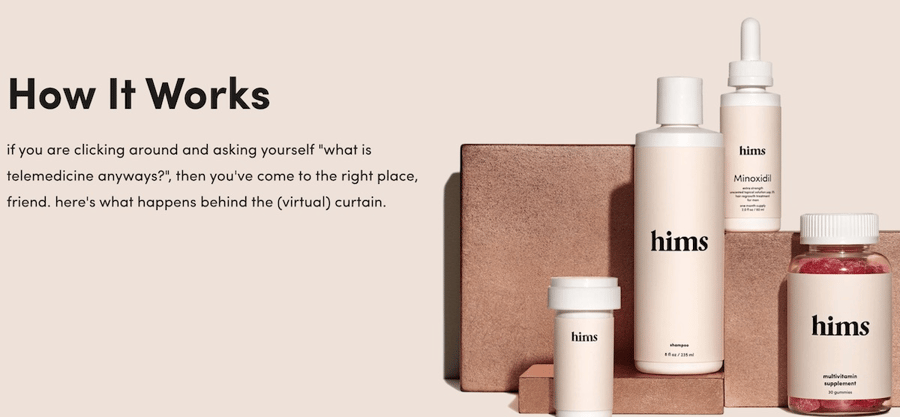 This page summarizes Hims' USP and onboards the user so they can understand how to use their products the right way.
Then, they have a two-part page where they explain the clinical conditions that some of the drugs they sell fix.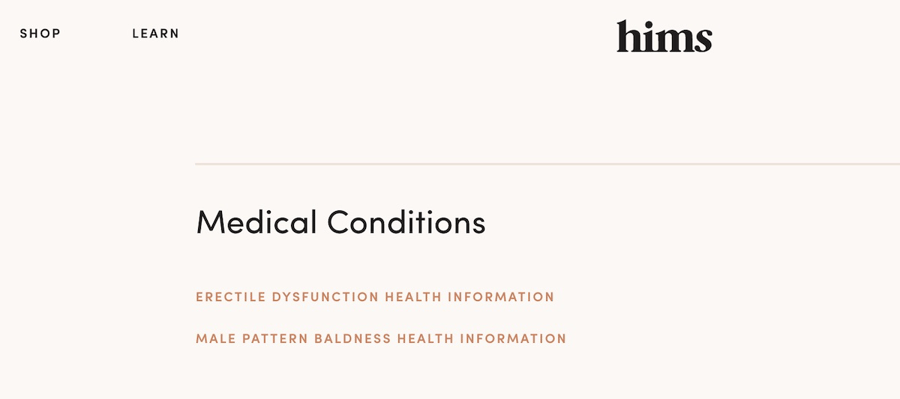 It may seem redundant for some, but educating a man on these rather complicated and sensitive topics makes them more likely to use Hims' products successfully (which will also make them more likely to buy them again).
Finally, they have a page on the clinical treatments for each of the diseases their products focus on.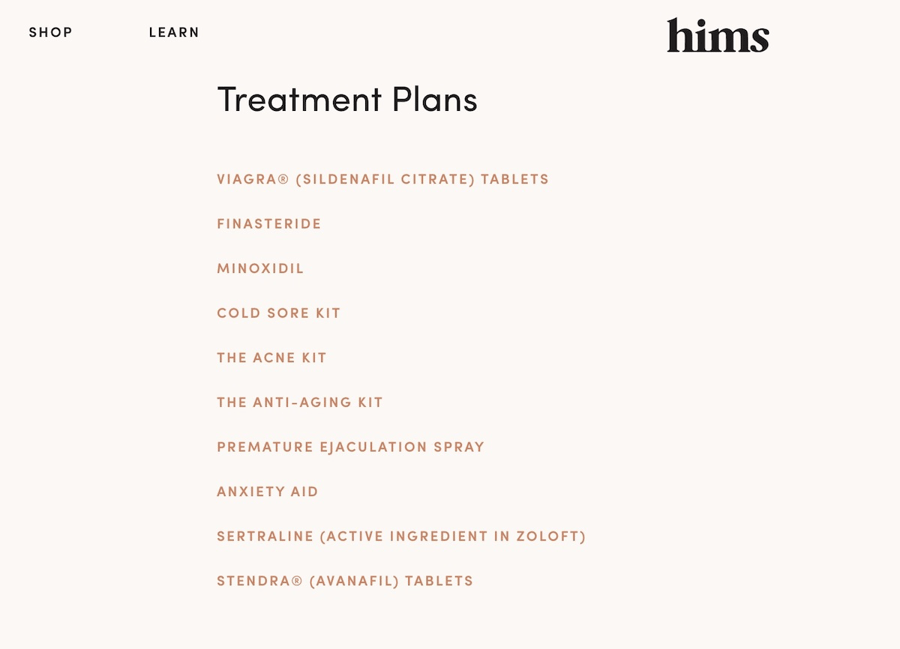 These plans explain how their drugs work as a long-term medical solution. All companies that sell drugs like Hims need to explain these aspects, but besides they do it as a way to protect themselves from liabilities, it's an opportunity to educate their customers even further.
The content you develop — whether that's videos, articles, podcasts, or social media posts — should be aimed at one specific goal: educating customers, not the general public.
The articles from Beardbrand, for example, may not seem interesting to you if you have no beard. But, thanks to the focus on your ideal customer, you will be able to build trust with them, which is something that no paid advertisement can do as effectively as content.
This trust and engagement will slowly cement your ecommerce brand and will become the choice for your customers by the time they're interested in buying one of your products.
Stand Out with Your Positioning
As mentioned earlier in this article, the USP summarizes the "what, who, why" of a brand. The positioning takes these three elements even further.
By positioning, I mean the conceptual image a customer has in their mind about a brand. As Al Ries and Jack Trout explain in Positioning, "positioning is not what you do to a product. Positioning is what you do to the mind of the prospect."
If you think about Coca-Cola as a "fun" company or Nike as a "competitive" brand, then that's the way they've positioned in your mind. Most likely, this is what they intended in the first place, and they achieved it thanks to their brands and their promotional tactics.
For an ecommerce brand, the position you choose to develop in the mind of your consumers can make or break your future marketing efforts. Every piece of content you develop must tie back to your USP; it must communicate it clearly so your brand can stand out in the mind of the consumer.
Allbirds is a shoe company that sells wool shoes. If this doesn't sound interesting to you, then you may be right. On its own, "wool shoes" don't spike much interest.
But the company intelligently defined their position in the shoe industry as "light on your feet, easy on the planet."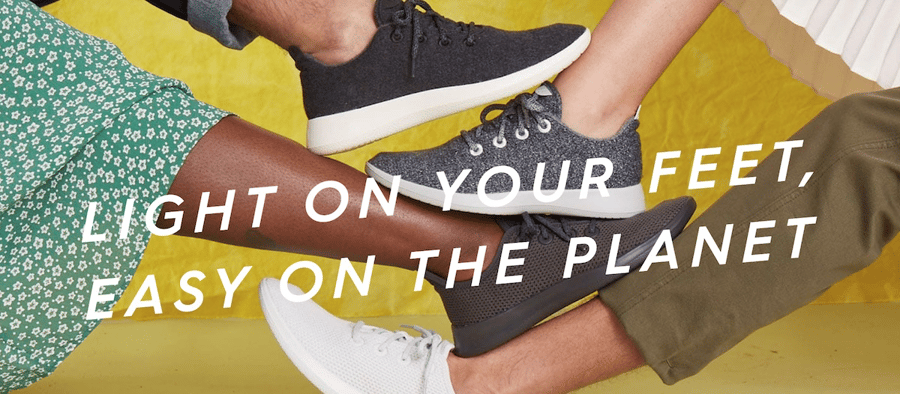 That is, their wool shoes are incredibly light (I can vouch for this statement as a former customer) and ecologically friendly. This idea resonated well with many efficiency-obsessed "green" customers, like the Silicon Valley entrepreneurial scene.
Their About Us page takes this idea even further, first by repeating their USP of comfort, lightweight, eco-friendly shoes: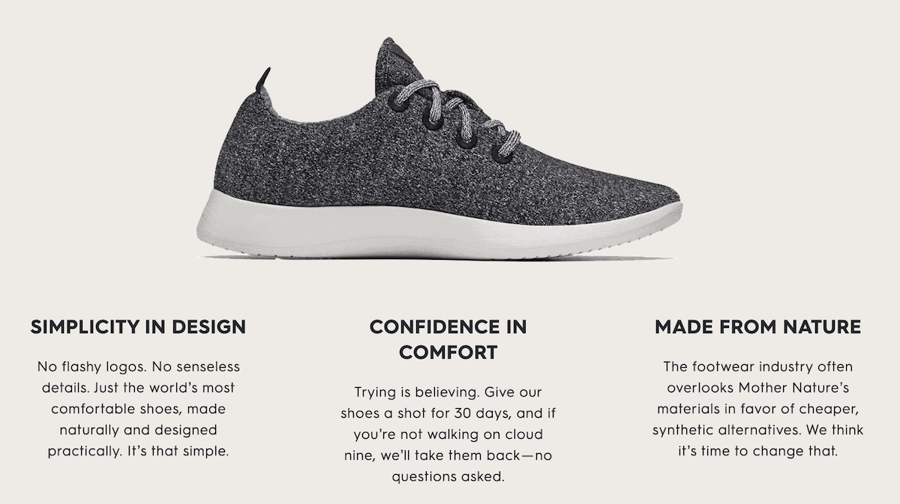 And then by explaining how their corporate structure, their packaging, and their non-profit efforts all align with their values.

Every element of Allbirds' brand — their USP, their visual assets, and their content — triggers a unique image in your mind. This made it stand out and grow to $1.4 billion in revenue and become the "company of the year" by Inc Magazine.
Most of the top ecommerce brands you can see all repeat a similar process where they chisel a pristine image of their brand in the mind of consumers.
Harry's highlights shaving at a "fair" price in contrast with bigger and more popular brands (think Shick or Gillette) that charge more expensive amounts for the same products: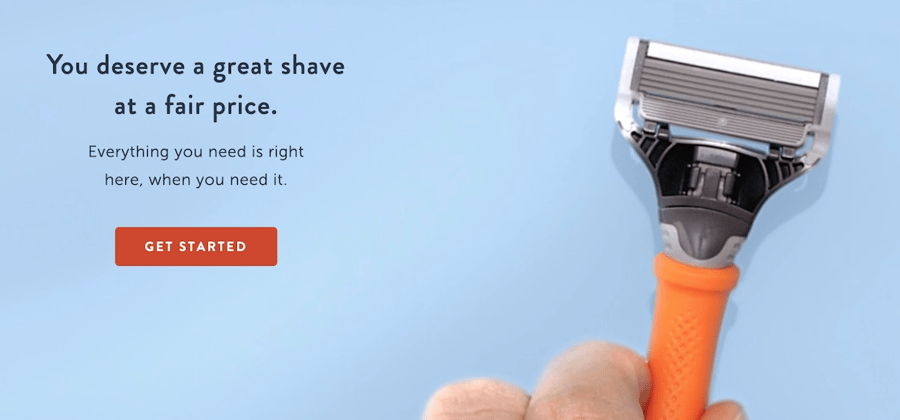 Everlane talks about "radical transparency" in an industry known for illegal and inhumane working conditions: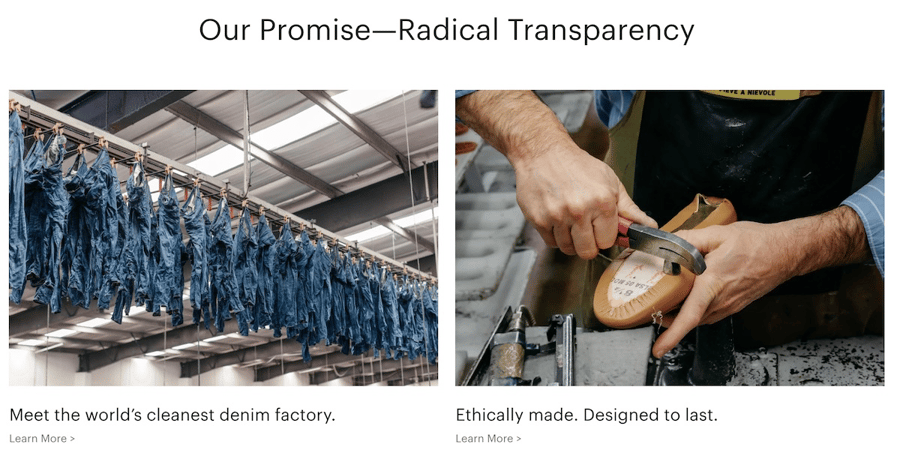 M.Gemi promotes the idea of Italian craftsmanship and artisan-made shoes at a relatively low price.

By putting their USP up and to the front of their marketing, these companies (and yours) are able to grow. They stand out in the mind of their prospects, and so their marketing aligns not just with their brand, but with their customers.
Build an Ecommerce Brand with Content Marketing
Unlike other marketing channels, building an ecommerce brand takes a lot of time. Its attribution may be hard to track; after all, you can't track how many articles or which specific influencers a person read or saw before making a purchase six months after being exposed to them.
But undoubtedly, the companies mentioned here represent how content marketing allowed them to build powerful brands in their spaces.