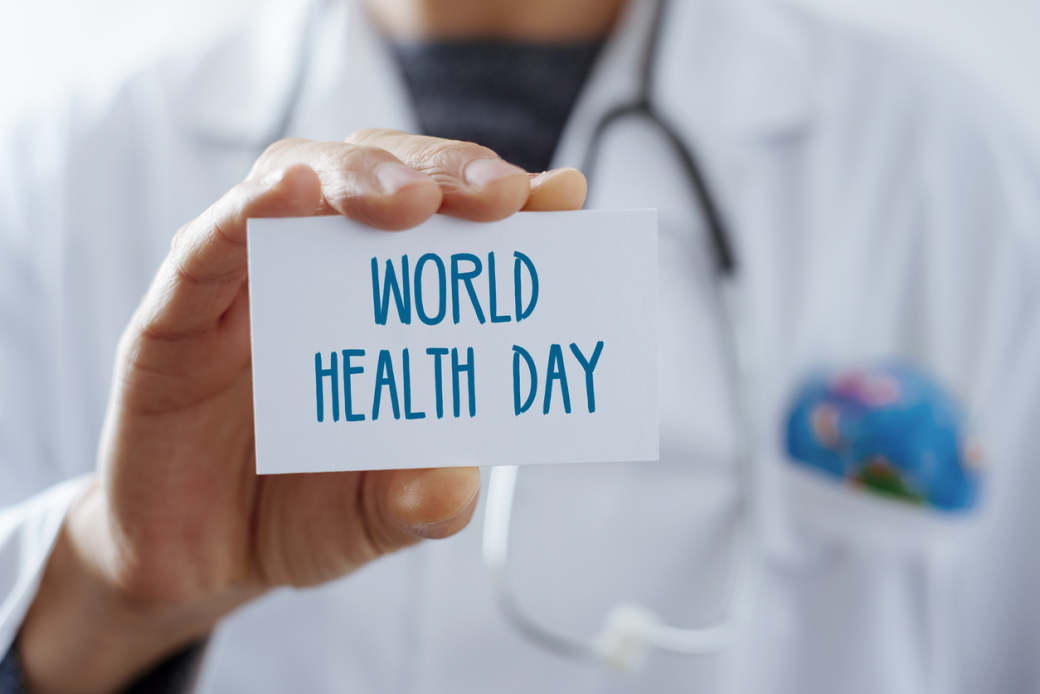 Everyone wants to be healthier. For some, it's about building the strength and stamina needed to excel in a favorite sport. For others, it's the desire to kick bad habits and create positive change that will boost self-esteem and overall well-being. Others search for a way to manage symptoms of a chronic condition, or otherwise improve their quality of life. There are thousands of possible motivators for a healthy lifestyle, and your own health and fitness goals can relate to any or all of them!
That's why the health industry is booming with innovative solutions to help people reach their health goals and mitigate the negatives of daily life. The market is huge and has space for everything from nutritional supplements to healthy snacks to specialty light-filtering eyeglasses and beyond. With the advent of eCommerce, it's become even easier for all types of health-based businesses to reach the customers who are looking for exactly what each brand can provide.
To celebrate World Health Day, we invited eCommerce businesses in the health industry to tell us their favorite tips for success in this wide and competitive field. The responses we received are filled with great information for anyone interested in building an online health store, and in fact, are valuable for eCommerce businesses of all types.
David Kovalevski – Founder and CEO, Waka Coffee
On building brand awareness: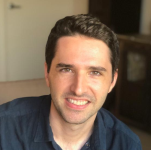 "Waka Coffee is a premium instant coffee that is focused on selling its products exclusively direct to consumers. Being a digital native company, online presence is crucial for driving more traffic and conversions on our website. We started only with a great product, but with no brand awareness or large budget to promote it. Our strategy was clear — we had to find as many authority leaders to review or try our product and hopefully share it with their readers.
We sent free samples to reporters, bloggers, and influencers while also trying to maintain a relationship with these individuals or organizations. We received a tremendous amount of feedback, and free promotion from people that absolutely loved our new instant coffee. We are so proud to be featured in publications such as Business Insider, The Daily Beast, Clean Plates, and many more. All by simply sending samples and asking for their honest review. These articles now help us to promote our products and reach more customers. It helps us to build confidence with prospective customers that our instant coffee is truly a unique product that is not similar to anything else in the market."
On creating a strategy for holiday-based promotional events:
"I'm a big fan of using various National Day calendars for inspiration for content creation; things like International Best Friends Day, or Girl Scout Day. What's fun about International Health Day and other similar health- and fitness-related days is it ties directly into our industry and is a lot more relevant (and less of a stretch) than promoting a day like National Sleeping in Public Day.
eCommerce professionals and Digital Marketers working in this space should definitely capitalize on this fun opportunity to reach out to their clients and customer base. Days like this essentially provide an excuse (for lack of a better word) to actually reach out and market: i.e. 'Hey Guys, it's International Health Day!' It also provides a specific message to create content around.
For us, taking advantage of and marketing on days like this includes email marketing which is probably the core part of our marketing strategy. A tip for those newer to email marketing is don't just blast one big email to your list; begin to segment your list and send multiple emails catered to each segment. As an example, rather than sending one email to my entire list about an International Health Day sale we're running, I would run a sale on protein powder, target customers who've bought protein powder in the past, and target their email subject line to protein powder. I'd send another separate email to customers who'd bought pre-workouts, run a pre-workout special, and target their email subject line to pre-workouts.
To accompany the emails I normally also like to do some push notifications. A lot of marketers are sleeping on push notifications. Typically, a simple push notification which only consists of two short lines of text and a photo can bring in anywhere from $50 to $400 in additional sales so it's well worth the effort. Because we have retail stores, we also make text message marketing a component of our marketing plan. Lastly, we do some social media marketing as well. Social Media is a fun place and a great place to promote special days or National Days because a lot of people are engaging around these specific days through the use of hashtags.
One last tip: for any brands or marketers not making use of a social media management tool, I'd highly recommend doing so. It allows you to plan out a content calendar further out and take advantage of these special days, and also allows you to schedule posts as opposed to having to hop in and actively be posting.
I've tried pretty much all of them; Social Pilot, Buffer, Hootsuite, Later, and about a half dozen others. Later thus far is my favorite. Not only is the user interface the best in my opinion, but they have a neat addon feature called Linkin.Bio. This feature allows you to automatically tie a link to every post that changes the bio link for every post. This is incredibly powerful because Instagram does not allow clickable links — the only link you have is in your bio. This feature allows you to constantly swap out the link in your bio, but also creates a landing page with each post's original link so people seeing posts and content after the fact can still be taken to the relevant link. This is especially relevant and useful when promoting products."
Muffy Mead-Ferro – Founder and CEO, Nush Foods
On reaching your market and meeting an existing need:
"We have six flavors of snack cakes that are super low in sugar (1 g each) and carbs (3-4 g each). We started selling these snack cakes online about two years ago and have steadily built our business, selling through our own website as well as Amazon and a few other online outlets. My background before starting this food company was in advertising — having worked for several different ad agencies over the course of 20 years — so I came into this process with some opinions about marketing.
A decision I was able to make very early on is that we wouldn't spend any time or money trying to convince people they should cut down on sugar and excess carbs. Rather, we'd let their doctor, or their friend group, or their newsfeed — or whatever — convince them of that, and we'd only spend marketing resources on people who'd already made that decision. Thanks to the digital age, we can find those people. And we can use digital resources to connect with people who self-identify as low-sugar, low-carb, or Keto. We can find these people because they are part of a certain Facebook group, or they follow a certain Instagram page, or they buy certain products on Amazon.
So we've confined our marketing to people who are really in a sweet spot as far as our products are concerned. They've given up sugar and carbs, and now they're sad they can't have any more baked goods. We're there to say: "Yes you can! You can have cake — Nush cake." I often think of the millions of dollars my colleagues and I wasted, on behalf of our clients, when we were doing nothing but buying mass media. We knew it was mostly wasted, because we knew most people we reached probably weren't interested in the product, but we didn't have a better way. Today, it's possible to speak not only to really specific groups of people, but people who are at a certain point in their lives that your product really fits their needs."
Greg Bullock – Marketing Manager, TheraSpecs
On building authority in the health industry: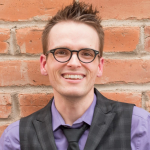 "I manage the eCommerce and digital marketing for TheraSpecs, which are precision-tinted glasses for people with light sensitivity (stemming from migraine, concussion, and other conditions). I have a few tips that are unique to health-related companies.
Showcase the research and support for your product or service.
Authority and reputation are buzzwords within the digital community, and how you build them for a health-related brand affects everything from patient perception and onsite behavior to SEO. It's hard to 'pull a fast one' on patients with dodgy medical claims and insufficient evidence, and you really don't want to base your business on those practices anyway. Therefore, you should strive to be transparent and highlight the support behind your product, such as through:
direct clinical research
testimonials from patients or medical professionals
industry or other professional recommendations
Transparency about your pricing, return process, shipping and other business policies is also a key ingredient in building trust with your audience. Ultimately, you want to give patients confidence that your product or service has benefited others, that it can be an effective solution for their needs, and that they have recourse if it does not work for them."
On how your customer base's needs should influence your marketing:
"Understand the unique needs of your online visitors and test for optimization.
As with most businesses, you have to understand your customer, but marketing in a health-related industry adds a unique layer to this process. As an example, many of those who visit the TheraSpecs store have light sensitivity as a core symptom and can be triggered by flashing objects or imagery—which renders the usual ecommerce tricks or hacks ineffective, if not outright painful. As a result, we regularly split test various components of our website to gather verifiable data that we can then use to optimize the onsite experience for our customers."
On effective social media marketing: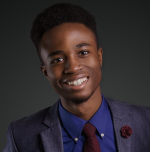 "Social media is one of the greatest gifts available to marketers, yet so many small businesses fail to take advantage of it. Current market trends have led to many consumers shying away from faceless massive corporations and taking their business to relatable small enterprises. Consequently, it's essential for these companies to create a welcoming brand and share their story across social media. In practice, this simple marketing technique is one of the easiest and most effective ways for small businesses to attract consumers and promote their values.
Additionally, many companies are utilizing these channels and effective career pages as part of their marketing strategy to create successful branding campaigns. The goal of these efforts is to reaching current and prospective employees alike and create a culture of company pride. These employer branding campaigns communicate the employment experience by sharing employee testimonials and profiles from staff members across the globe. In addition to establishing themselves as an employer of choice, these efforts have also translated into additional sales, as more and more people are interested in taking their business to a conscientious and transparent company.
Responsible business and products are in and consumers want to feel good about their purchases. This means that companies need to convey that they are committed to a set of values and that their goods and services follow suit, and there is no better way than social media marketing."
On serving the customer with information and great user experience: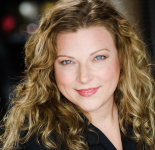 "At Celebration Saunas, we sell far infrared saunas to improve overall health through sweating and detoxification. The best marketing tools we use for our online store are creating easy navigation and writing content to address every question our customers may have. My customers are able to answer every question with available links on every product page so they don't have to go far to find the information they are looking for.
Our content is designed to meet the buyer at any part of the buying process. We provide educational information about our products; how our products may address our customer's specific health concerns. We help customers evaluate their choices by narrowing down their search options using filters. As customers get closer to purchasing they will find information related to dimensions, electrical requirements and shipping practices. Once the purchase is made we follow up with emails of what to expect from their purchase and their delivery. Following up with the customer is an important step for large purchase items. It is important to reinforce the sale and maintain contact with the customer to reinforce their good decision.
It's very important to design your website to intuitively guide your prospective buyers through the sales process and answer each question the new information introduced will lead to. You need to make it easy to make a purchase from your online store. You don't want your buyers leaving your site because it's too difficult or has too many steps to purchase. For this reason, at Celebration Saunas, we minimize the buying process to 3 steps: 'add to cart', redirect to 'checkout', and 'Confirm Purchase'."
Key Points
One theme that runs through each of these points is that every health product is sold as a solution to a problem. While this is true for other industries, it's much more obvious when it comes to health, simply because customers are always aware of how they're feeling. This means reaching out to the right customers, answering their needs, and providing them with the support they require to believe in your products are all crucial to success in the eCommerce health industry.
The above tips and strategies are all centered on these essentials, coming from experts who know their industry inside and out. Whether you want to sell nutritional supplements online, start a CBD oil business, or sell any type of health product at all, their words will serve you well. Even if your interests lie elsewhere, you can still put these marketing principles to good use.
So, what are you waiting for? It's time to make the world a healthier place!
Are you involved in the eCommerce health industry? We'd love to hear your favorite marketing tips as well.