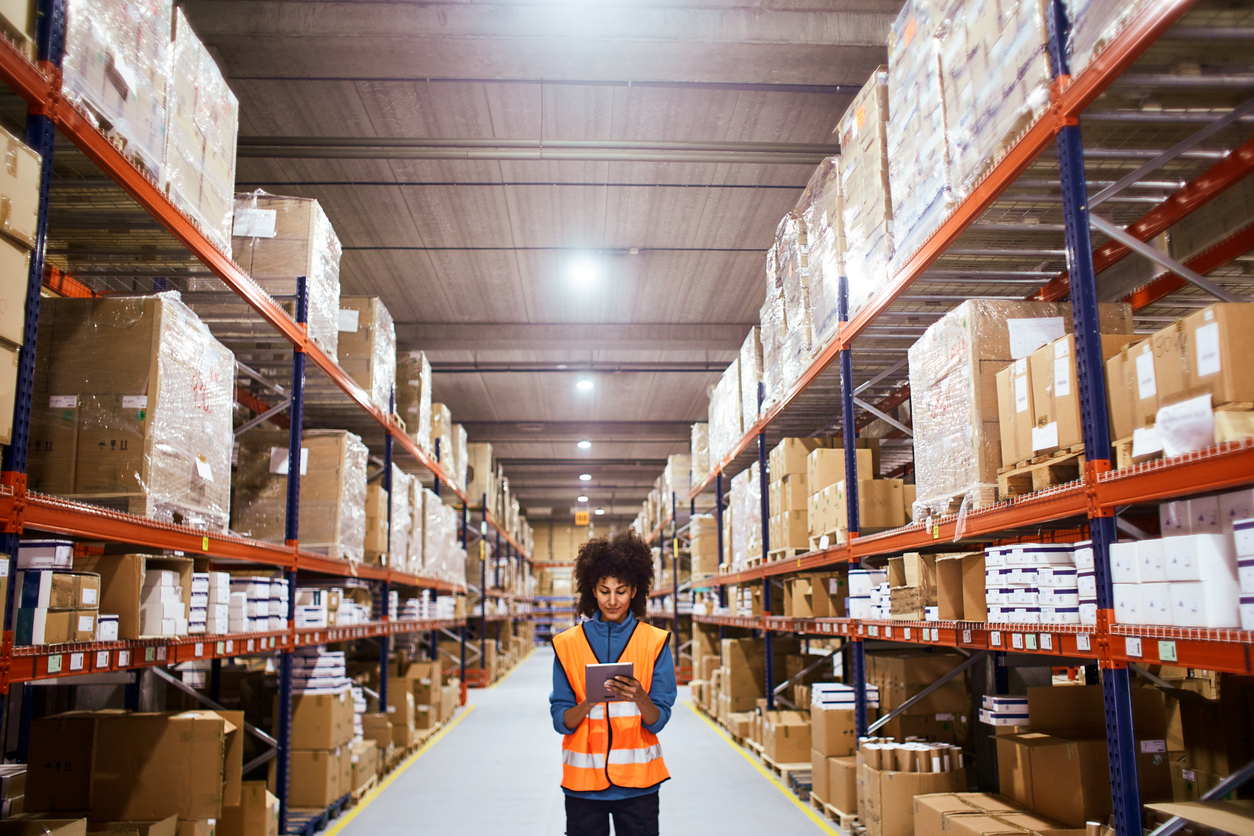 Some businesses make their mark with only a few products. But online stores come in all sizes.
Some online stores have thousands of products. Others have hundreds of thousands. Some of these businesses grew their catalogs slowly. Others started out in an industry that's already known for large catalogs.
Your business could be in any of these situations. Maybe you're still growing, but you plan to add more products with time. Or maybe you already have a large catalog.
If you do, you might have made most of your success offline. Perhaps you own a brick-and-mortar location, or a chain of them. You're ready to bring your business online, complete with your large catalog.
Or maybe you already have a large eCommerce website, but you're having problems. What's the solution? Better software, tougher hardware, or both?
Let's talk about large catalogs in eCommerce and the best platforms to handle them.
What is a Large Catalog in eCommerce?
On the surface, a large catalog is a simple concept. It's an online store with huge numbers of products. However, there's more to it than that.
It's not just the number of products that affects an eCommerce store. It's also the number of product variations each product might have. If a store has 900 products, and many of those each have several options, we're potentially talking about thousands of SKUs.
And even then, there's still more.
Organizing a huge product catalog can be hard. Customers need to be able to find what they're looking for. A search feature will help, but only if the customer already knows what they want. Your site needs to be friendly to customers who want to browse. This is where product categories come in.
Large numbers of products tend to mean large numbers of categories. If possible, you want a customer to be able to get to a product page with a maximum of three clicks. First, the category, then the subcategory, and then the product. However, this isn't always going to work. Some industries simply require deeper levels of categorization. Many categories will need to be placed in multiple levels of subcategories.
Stores selling auto parts online are the perfect example. If you include everything, a car has around 28,000 to 30,000 parts. Now, consider the following as well:
The sheer number of types of parts (screws, bearings, lights, engine components, etc.)
Aftermarket parts vs parts made by the original manufacturer
Make and model of the vehicle
Year of the vehicle
Some auto parts stores also sell accessories and other modifications
It's easy to see why auto parts stores often have hundreds of thousands of products. A catalog this size needs a deep category tree, otherwise customers will get lost easily.
So, in short, the largest eCommerce catalogs have:
Thousands of products
Numerous product variations
A complex category structure
Any one of these can affect the performance and usability of the online store. The largest catalogs, with all 3, have very heavy requirements in both software and hardware.
Benefits of Large Catalogs
The main benefits of a large eCommerce catalog are simple. Larger catalogs mean more products, which means more potential customers.
The more products you have, the more likely you'll have what a customer is looking for. This means you can serve a bigger audience and meet more needs within your industry.
What really needs attention is the number of drawbacks of large catalogs.
Drawbacks of Large Catalogs
We've already briefly touched upon the main drawbacks of large catalogs: performance and usability.
Performance refers to how well a large online store works. Does it load slowly or quickly? Does it time out and force customers to reload a page? Does your eCommerce website struggle under its own weight?
Usability refers to the experience of customers on your website. Is it well organized? Can they find what they need? Is the category structure detailed and helpful enough to guide them? Performance affects usability too. It's even harder to find what you're looking for on a site that lags constantly and works poorly.
The other main drawback is difficulty in maintenance. Someone on your staff is going to need to:
Add all those products
Build the category structure
Update the catalog (with thousands of products, items may need to be added and removed often)
Just as a large catalog can affect how well your site works for customers, it will affect the backend as well. Every product, variant, and category is a piece of data the software needs to manage.
A business with a large catalog will want to upload products in bulk, transferring a lot of data at once. With some software, this takes so long it causes a timeout, where the site stops responding.
Large numbers of products or categories can take time to load in the dashboard. Worse, they may only load partially, cutting off the bottom of the list. Load times can also cause a timeout.
To sum it up, large catalogs can have organizational problems and technical difficulties. They can easily become frustrating for customers and staff alike.
Popular Enterprise eCommerce Solutions for Large Catalogs
Magento and Shopify Plus are both eCommerce solutions commonly used by large businesses. They are popular with businesses looking for enterprise-grade software.
However, "enterprise" just refers to the scale of the business, not necessarily the size of its catalog. A business can be considered "enterprise" with very few products. They just happen to be very successful. So, don't mistake an enterprise platform for one that is optimized for large catalogs.
Of course, many enterprise businesses do have a large catalog. This is just a correlation; they aren't the same thing. It's important to remember this when choosing your software. Enterprise platforms can still run into problems large catalogs can cause.
Let's look at Magento and Shopify Plus and see how well they work for large catalogs.
Magento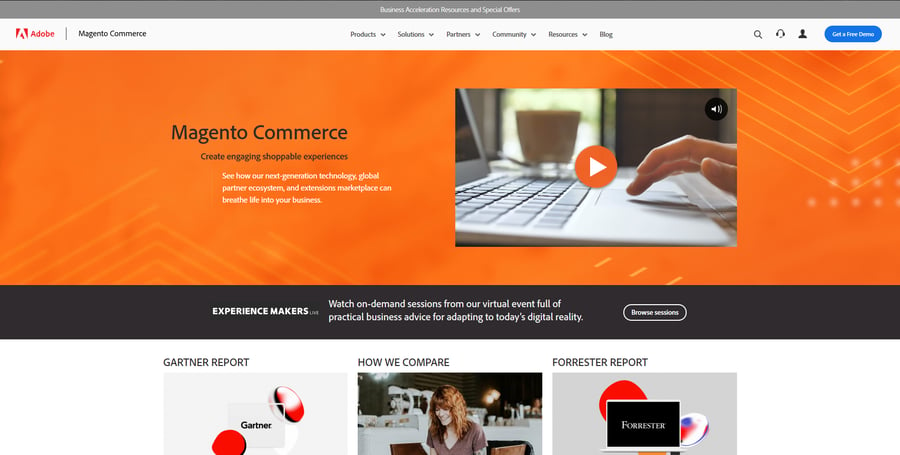 Magento is open-source software available in a few ways. It made its mark as a free download that a business owner could install onto their own hosting. Now Magento offers some different packages. You can still get the software for free, or you can also pay for a more complete service with hosting included. Regardless of the choice, Magento is still open source and can be customized by any developer with the skills.
Common Issues with Magento and Large Catalogs
Businesses that choose Magento usually want complete ownership of their eCommerce platform. Since Magento is open source, they see it as something they can customize and control as needed. Magento is popular with businesses that want to keep as much in-house as possible.
However, Magento is notorious for struggling with larger online stores. Magento websites slow to a crawl during heavy traffic periods. It gets even worse with large catalogs.
Number of products, variants, and categories all affect Magento's performance. Even with minimal traffic, a large catalog on Magento is unstable and slow. This is because Magento's database design is not efficient.
You can partially compensate for these problems with powerful web hosting and custom development. But Magento is simply never going to perform as well as some other solutions.
It's a pain for website staff, too. Magento is rough on server resources. Every product, variant, and category added to your store will weigh it down. Maintaining your inventory and adding products can become almost impossible. Eventually, the backend takes so long to load that it times out before you can complete anything.
Even businesses that love Magento are aware of these problems and simply have to work around them as best they can. This means the most robust server hardware available, and developers and IT staff on hand to customize the software.
This is a huge money sink for any business.
Shopify Plus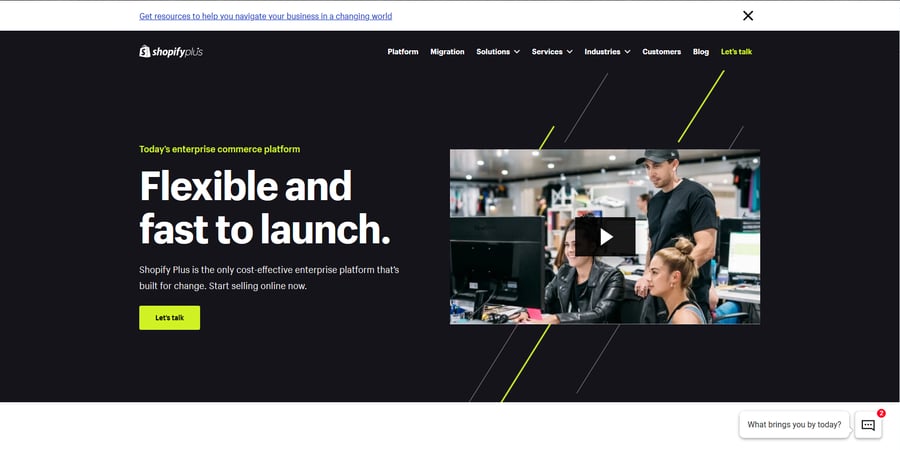 Shopify Plus is very different from Magento. Shopify is a closed platform, meaning it's not open source. Developers can still create "apps" to work with Shopify, but they can't edit the software directly. Shopify uses the SaaS (Software as a Service) model, so it includes web hosting and security. Shopify users don't need to download software and install it on their own servers. Instead, they just log in through a web browser.
So, in many ways, Shopify is the opposite of Magento, even though they can be used for the same thing.
Shopify Plus is the enterprise solution offered by Shopify. Like all enterprise eCommerce platforms, it's made for more lucrative businesses. But not necessarily for larger catalogs.
Common Issues with Shopify Plus and Large Catalogs
Businesses that choose Shopify Plus want an easier way to start an online store. They don't feel a need to "own" their platform or keep everything in-house. They have realized they can get the same (or better) results with an SaaS platform. There is a reduced need for in-house development. Customization is also easier. Shopify Plus is much more user-friendly than Magento overall.
Unfortunately, Shopify Plus can't handle larger catalogs without having the same problems as Magento. It cannot handle a large number of products, variants, or categories.
This is partially because of hardcoded limits in the Shopify software. For example, there's a limit on product options and variants. In Shopify, a "product option" is a type of variant, like size or color. You are limited to 3 per product. Products with more than 3 options will need to be split into multiple product pages. An example would be apparel with different choices of color, material, and measurements beyond a simple "size," like inseam and waist.
Splitting a product into multiple products simply doesn't work for most businesses. It can be extremely confusing for customers. It can also cause problems with tracking inventory. Google Shopping and other product feeds are also incompatible with this format.
As for the variants themselves, the limit is 100 per product. Not per option, per product. So this includes all possible combinations of product options. 100 might be enough for some products, but not all.
Both these limits are still present in Shopify Plus and can only be "worked around" with apps. These apps can bear an extra monthly charge. They are also developed and supported by third parties, not by Shopify itself. This is an extra expense for an unreliable third-party tool. Plus, products managed by apps in this way will not work properly with other apps. Other apps won't recognize that these extra products are branches of a main product.
Categories and subcategories are also confusing in Shopify. Rather than categories, Shopify has "Collections." They can be used to categorize products, but are not intuitive for large numbers of categories.
Shopify expects you to create most of your Collections automatically. You would do this by generating the Collection based on "tags" you have assigned to products. This quickly becomes difficult depending on the tags you need to use. Tags also have other purposes in Shopify which can conflict with adding them to Collections.
You can create Collections manually, but this is tedious. You can only add products to them one by one, which is impossible to manage for large catalogs. Shopify's own instructional videos say manual Collections are best for small numbers of products.
Clearly, Shopify's Collections are not geared toward stores with hundreds of thousands of SKUs. Just like their product variant system is made for smaller catalogs.
Shopify Plus also suffers from technical difficulties with large catalogs, although not as badly as Magento. This is in addition to the hardcoded limits in the software.
So What eCommerce Platform is Best for Large Catalogs?
Shopify Plus and Magento are popular, but now you're aware of their issues. Fortunately, there is an eCommerce platform that can handle large catalogs.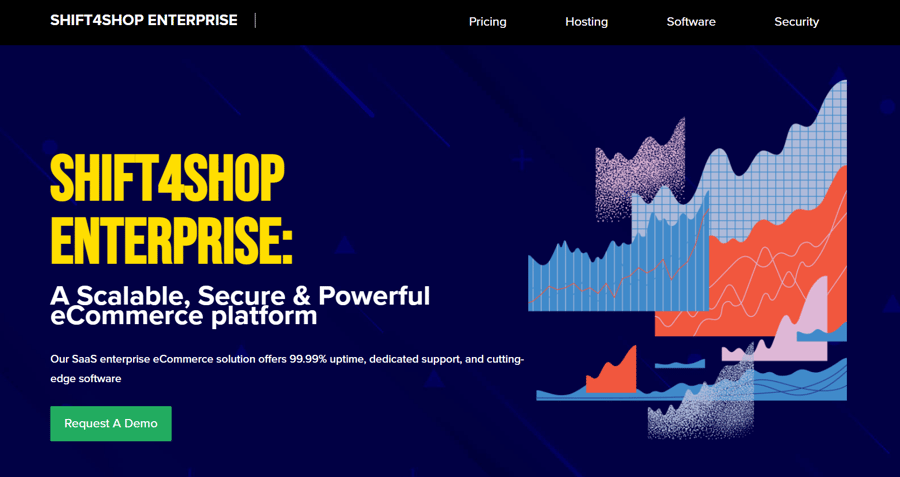 Shift4Shop Enterprise is the solution you're looking for. No arbitrary product limits. No need for apps or workarounds. No concerns about technical difficulties. Plus, you can start building a large catalog store without paying thousands of dollars per month. Shift4Shop Enterprise is free to business owners using Shift4 Payments, which is something that neither Shopify Plus or Magento offer. For businesses not using Shift4 Payments, the Shift4Shop Enterprise plan is the same price as Shopify Plus without the same limits.
Let's look at the ways Shift4Shop Enterprise succeeds where Shopify Plus and Magento fail.
Performance and Usability
Shift4Shop is built for high performance on both the frontend and the backend. We've put a lot of work into optimizing our code. This includes the platform's programming, as well as the eCommerce website templates used for store design. We know it's crucial that your store works smoothly for customers.
We've reduced issues for your staff as well. Shift4Shop can handle massive simultaneous uploads of thousands of products without timing out.
From a technical perspective, large catalogs simply aren't a problem. You can expect performance miles ahead of Magento and other software.
Product Options and Variants
Shift4Shop does not have any arbitrary limits on product options or variants. This is a vast improvement over Shopify.
In Shift4Shop, you can have unlimited Product Options and Option Types. Option Types correspond to what Shopify calls "options," e.g. size or color. Product Options in Shift4Shop correspond to what Shopify calls "variants," e.g. large, medium, blue, red, etc.
A product on Shift4Shop can have as many Product Options and Option Types as required. Feel free to add thousands of products with hundreds of variants each, if needed. It's up to you, not up to the software.
Categories and Subcategories
Shift4Shop allows you to have unlimited categories. You can structure them into subcategories as needed. Your category tree can be as deep as it needs to be, without restrictions.
The category system in Shift4Shop is much more straightforward than Shopify's Collections. You don't need to assign a "tag" to products and build your category from that. You can just assign the category from the beginning. The use of tags is an extra step to accomplish the same thing, less efficiently.
You can also dynamically create categories in Shift4Shop with SmartCategories. Use these to automatically build categories based on criteria. Examples include "On Sale," "Free Shipping," "Top Sellers," and custom keywords.
Examples of Shift4Shop Stores with Large Catalogs
It's one thing to say Shift4Shop handles large catalogs better than any other platform. It's another thing to prove it. Let's look at a couple of Shift4Shop stores with large catalogs so you can see it in action.
RV & Auto Parts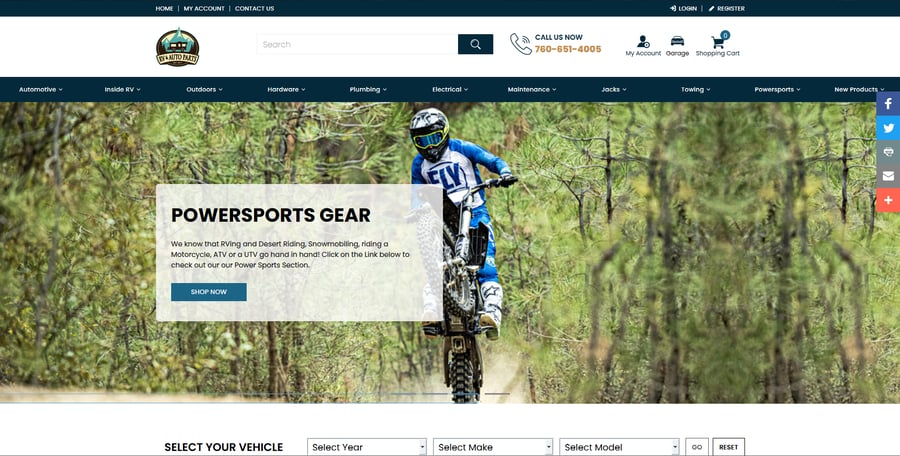 RV & Auto Parts is a leading supplier of RV and automotive parts and accessories, and powersports gear and apparel. Their website has a large catalog, but runs fast and flawlessly. Despite having thousands of products, everything is organized with a detailed category structure.
Direct Door Hardware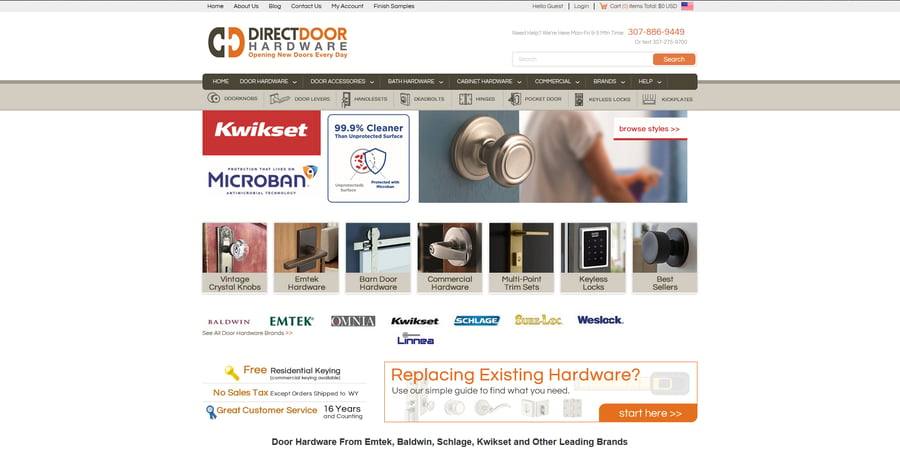 Direct Door Hardware offers a huge selection of door hardware and accessories. They also sell cabinet and bath hardware and commercial-grade door parts. Their vast collection is easy to browse by part, by brand, and more. Every page of their site loads almost instantly.
VBelts4Less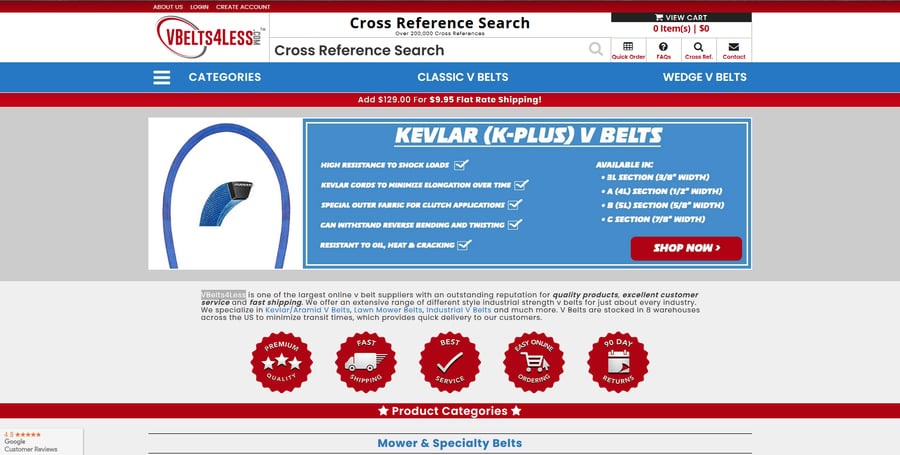 VBelts4Less is one of the largest online V belt suppliers and offers a massive selection of products. Their site is easy to navigate even with so many products. Every page also loads quickly, making shopping easy for their customers. Both aspects are crucial with such a large catalog.
Wrapping Up
Large catalogs are important to eCommerce. Not all thriving businesses have a large catalog, but many do. Support for large catalogs is crucial for many enterprise eCommerce businesses.
A large catalog in eCommerce has thousands of SKUs and a deep category structure.
Large catalogs can serve more customers, but are harder to maintain.
Enterprise eCommerce software is not always optimized for large catalogs.
Magento suffers technical difficulties when used for large catalogs.
Shopify Plus has similar problems and is limited by its product and category functions.
Shift4Shop has none of the problems of Magento or Shopify Plus.
Shift4Shop is the best eCommerce platform for large catalogs.
Your business should never be limited by its eCommerce software. No matter how large your catalog is, Shift4Shop can support it.