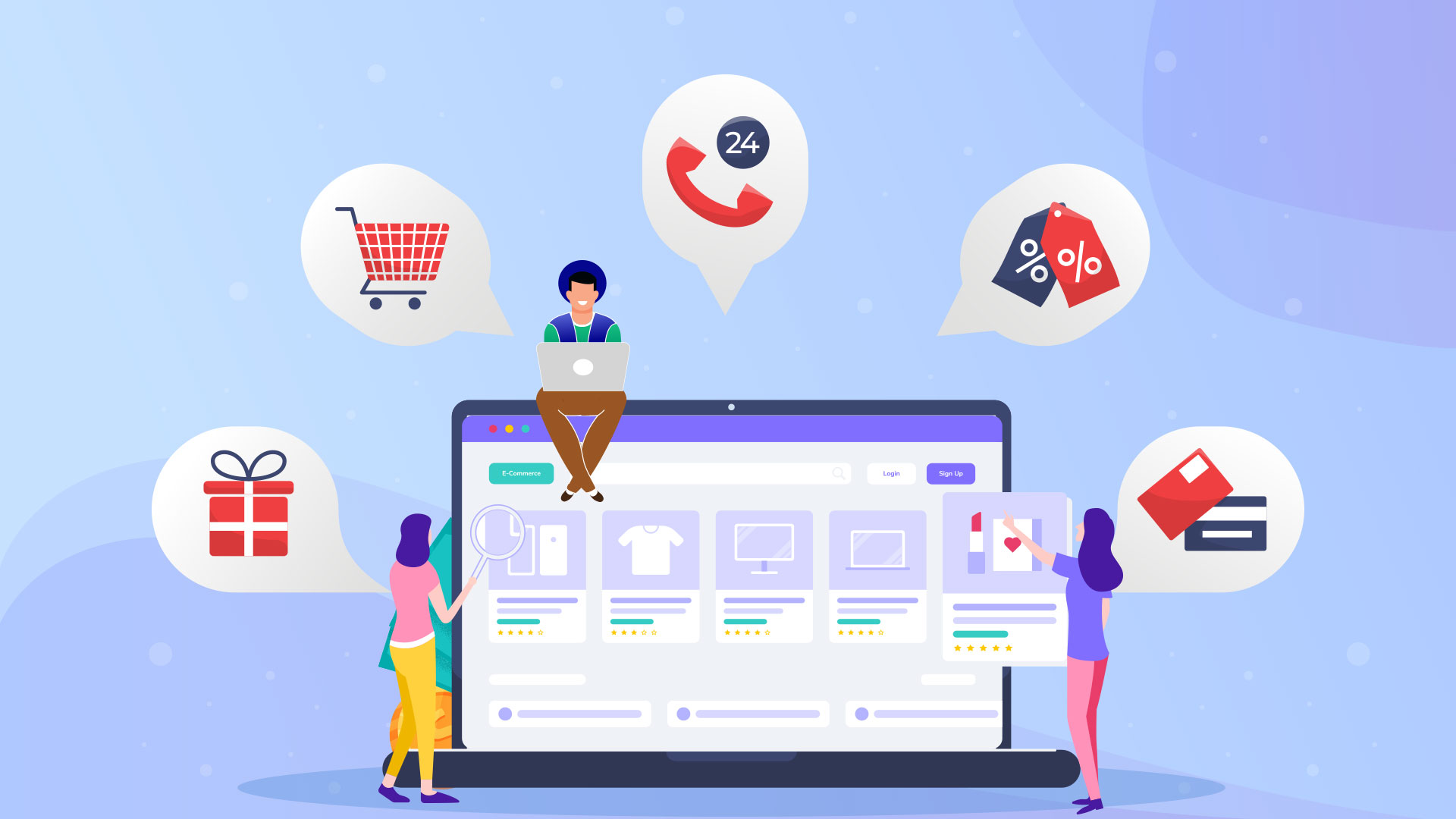 If you rush into the eCommerce venture without analyzing the eCommerce world, you may be risking the success of your future business. Although it is exciting to be a startup owner, you should be more focused before rushing into the online store industry unprepared. If you don't, then you may suffer a considerable loss and damage to your reputation.
According to eMarketer statistics, total worldwide eCommerce sales reached 2.3 trillion dollars in 2017, and the share stood at 58.9%. In 2021, mobile eCommerce is expecting to reach 3.5 trillion dollars, which will make up almost 72.9% of eCommerce sales.
Clearly, you're on the right track. However, before you rush into things, go through my list of myths regarding eCommerce design to learn the truth behind the industry.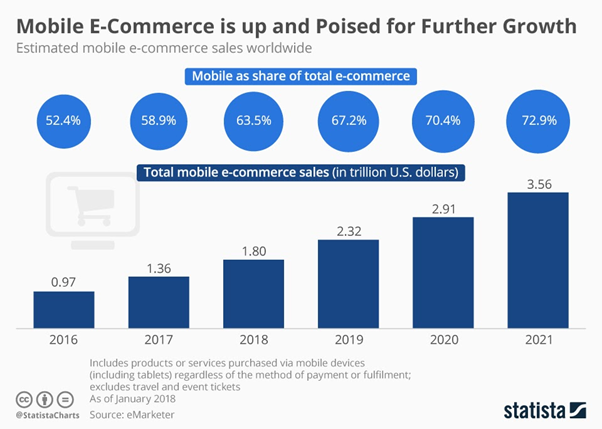 Creating an online store that is effective and trustworthy is not an easy job. Unfortunately, many startups fail to figure out eCommerce strategies and end up with unfortunate results. This is due in part to the sheer number of myths and misconceptions floating around the web.
Myth 1: Ecommerce is easy.
Many of us want to get into the eCommerce business because we're tired of doing a 9 to 5 job. Similar individuals could never envision opening a physical store. For what reason is online unique? Most people assume that online business is simpler and easier to manage in the long run, which may spell out major success for them without much in the way of hard work.
The Reality
The fact is that it's a a very tiring task to manage because launching your online store is just not enough. Having a website is not the end of your work; you need to put work into advertising across various social media platforms, which will allow your business to easily reach existing, new and prospective customers.
According to mobile app stats of 2020, the number of mobile users worldwide is forecasted to grow to 6.95 billion. Therefore, simply having a desktop site for your eCommerce venture isn't enough either. You need to either make your website responsive for all devices or come up with a mobile application that can run on multiple operating systems.
Myth 2: Traffic will invite itself.
Many new eCommerce entrepreneurs feel that once the website is live, all their customers will automatically flock towards it and buy their products. This is one of the biggest misconceptions anyone could have about online business.
The Reality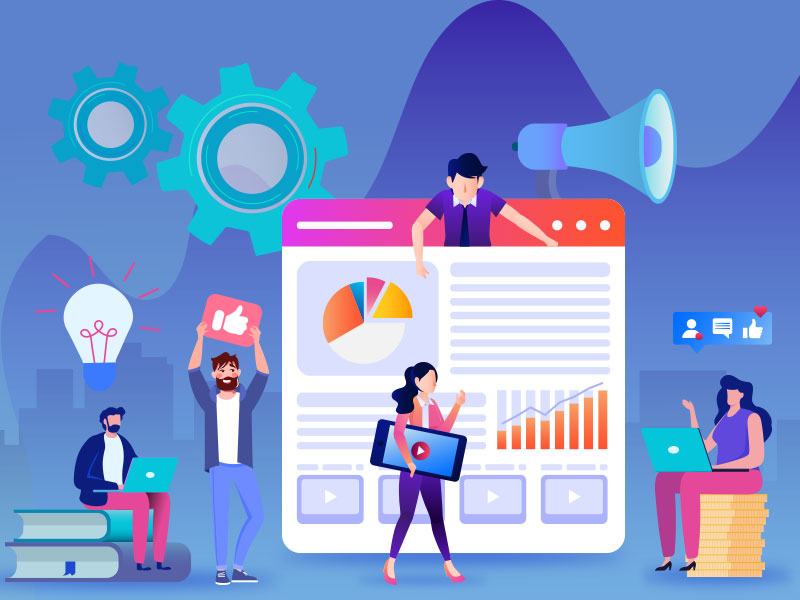 In order to drive traffic to your site, it is essential that your eCommerce venture uses professional marketing techniques like SEO, SMM, SEM, PPC advertising, etc. that will actively promote your brand in the competitive online marketplace.
Social media campaigns, promotional campaigns, and SEO marketing are important marketing strategies that can help get the word out about your business and entice potential buyers.
Myth 3: Running an online store is cheaper than running a real store.
Many novice eCommerce entrepreneurs feel that, before they dive into the online business, they just need to have a well-designed website. They think that web design is a one-time investment that doesn't cost much in the way of time or money.
The Reality
The fact is that eCommerce is much more than a catalog and fun-filled shopping cart. Your site's design is a constant investment that is necessary for improving the customer experience. You cannot overlook the design aspect of your website, or else customers may not trust your site and think of it as a scam.
The design, security and layout of your online store are the three most crucial things that can never be ignored when building your website.
If you're not a web designer yourself, you can outsource your site's development to a professional agency. You can even work with a trusted eCommerce web development company in India; web design professionals with quality work can be found in any country. Regardless of location, be sure to choose the right web design company to develop your online store according to your business needs.
In addition to this, if you believe that it doesn't make a difference which eCommerce platform you use to make your site, then you may need to do more research. Each eCommerce platform has its own novel highlights and points of interest for online business web development. Know your online store's necessities and comprehend the highlights of platforms like Shift4Shop, BigCommerce, or Shopify to settle on an ideal platform where you can get your website developed.
Besides these aspects, the main areas of expenditure are usually in marketing, logistics, inventory procurement and inventory management. Make sure that you do not overstretch your business's budget.
Myth 4: Social media doesn't convert your visitors into buyers.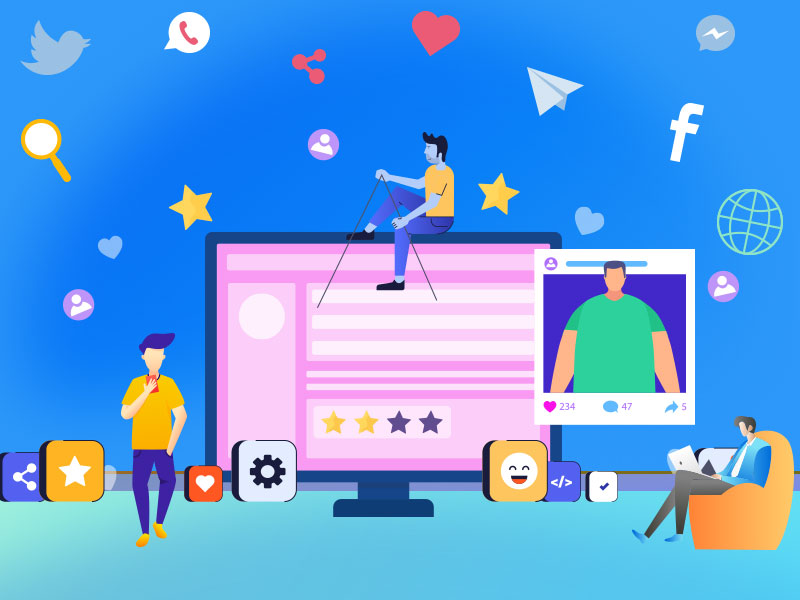 Most newcomer entrepreneurs feel that social media creates only brand recognition and does not draw in new customers. They feel that it is just a platform through which you can showcase an eCommerce business to users across the world without a chance for conversion.
The Reality
With the help of social media, you can brandish your business and give it a voice. Giving an online presence to your work or business gives your brand an extra competitive edge that never sleeps.
A majority of people spend their spare time on social media platforms such as Facebook, Instagram, Twitter, and WhatsApp. According to Adweek, 57% of millennials feel more willing to view sponsored content on social media if it's framed as authentic, entertaining and useful. Online shopping can see huge boosts when eCommerce websites advertise their products on social media platforms, including Facebook ads.
Myth 5: Profit and revenue are the only valuable metrics.
To watch your business grow and track it's increasing revenue can definitely make you feel good about your business. Many entrepreneurs think that profit and revenue are the only two parameters that are worth consideration while analyzing your business.
The Reality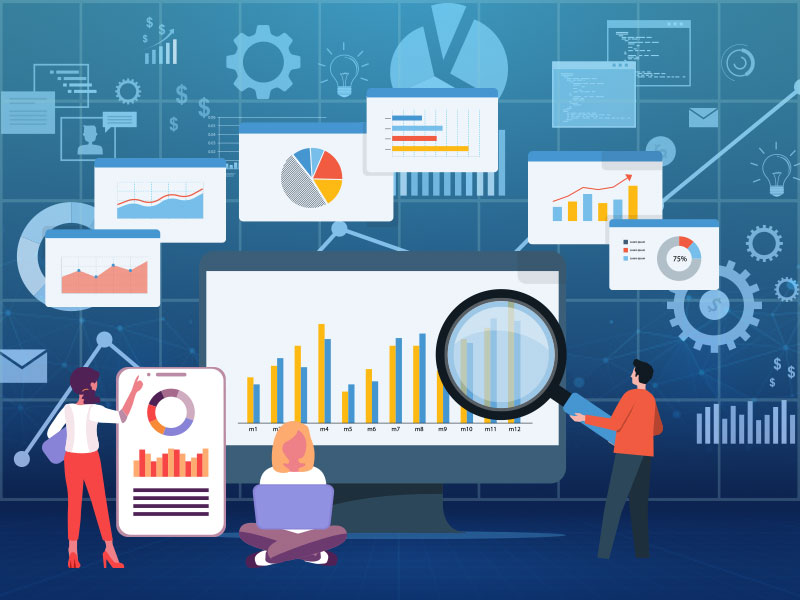 The reality is that that when you are entering an eCommerce business, having a fancy domain name is just not enough.
You need to look at the bigger picture beyond profit and revenue when you evaluate your business worth and visualize its business growth potential. Conversion rates, website traffic, asset values, and social media engagement are the most important metrics that must be taken into consideration apart from an effective online presence and substantial profits.
Myth 6: One size fits all.
A single design or application for your eCommerce website will generate leads from all customers from your target countries.
The Reality
In case your eCommerce website targets an international audience base, you need to adapt your site to those audiences. This means adding additional features to your existing website so that it attracts your potential and prospective customers across all target countries around the globe.
Even though English is an international language, customers will gain more interest and trust in your site if your website supports their local language. You need to have a good understanding of your target audience or customers.
Myth 7: The cheaper, the better.
Most online store owners believe that the key to eCommerce success is reducing the prices of their products. The ideology is that customers flock towards inexpensive goods, increasing their sales in the process.
The Reality
Although eCommerce is a very competitive business and price point gives companies advantages, it is not the only factor. There are other factors like product availability, the popularity of the brand, customer loyalty, customer service, etc. that give an online store competitive edge. So, do keep this in mind!
Myth 8: Business success is measured by your traffic.
While the facts say that high traffic and a huge gathering of customers is useful for your business, your revenue isn't measured by the amount of traffic your site draws.
The Reality
The best method to generate income from your site traffic is to focus on the correct crowd and target the right audience base. Anybody can browse around on your site, but will they buy your items and services? You should be able to push your viewers to your shopping cart so they can purchase something from your website.
The objective of all web-based business websites is to convey an online presence that converts the viewers into potential buyers. You put plenty of your money into website architecture, brand promoting, item development, and client assistance, so it's vital that you turn a profit from all of this.
Higher traffic numbers don't ensure that!
At the point when you ensure that you've identified the right target audience, you will see the best profit for your venture and watch your business develop exponentially.
Myth 9: High-quality or expensive products market themselves.
Just because your eCommerce website sells high-quality products, it does not mean that you don't need a quality marketing strategy and other tools to promote your brand.
The Reality
Make sure that marketing and advertising are a part of your business, as they will always remain a valuable investment.
Even the most profitable businesses selling high-quality products and services need a robust marketing strategy, innovative web design, and product promotion to ensure their continued success. If you want real business success, you need to pour effort into your products and services regardless of how great they are. With a strong marketing strategy, you can overcome distance barriers and easily spread the word about your business to existing, new and prospective customers.
Myth 10: Customer privacy is not a serious issue.
Ecommerce companies often feel that customer privacy and security is not an important thing to consider when launching an eCommerce website.
The Reality
Protecting customer privacy is not just an issue for business giants. Most entrepreneurs fail to realize that many small companies have lost customer trust in recent years and are likely to face more problems as more private data is stored digitally.
You are legally obligated to treat your customers' personal and financial data respectfully and fairly. For this, you should publish and showcase the privacy policy of your eCommerce site. Additionally, online stores with SSL certificates are more likely to convert their site visitors into potential buyers due to the increased level of security on the site.
If done right, your site's security measures may lift your sales and reduce business and legal risks.
Takeaway
Throughout this article, I have tried to highlight all the myths and realities of eCommerce businesses. In the end, it is you who can better differentiate between myths and reality to understand the truth behind eCommerce success. Analyzing the current trends and common myths, along with potential risks, are all part and parcel of your online store set up.
So, it's all up to you to do your research before getting into the world of eCommerce. Now, move on and get your online up and running soon by either building your website yourself or hiring software developers from professional eCommerce development companies.