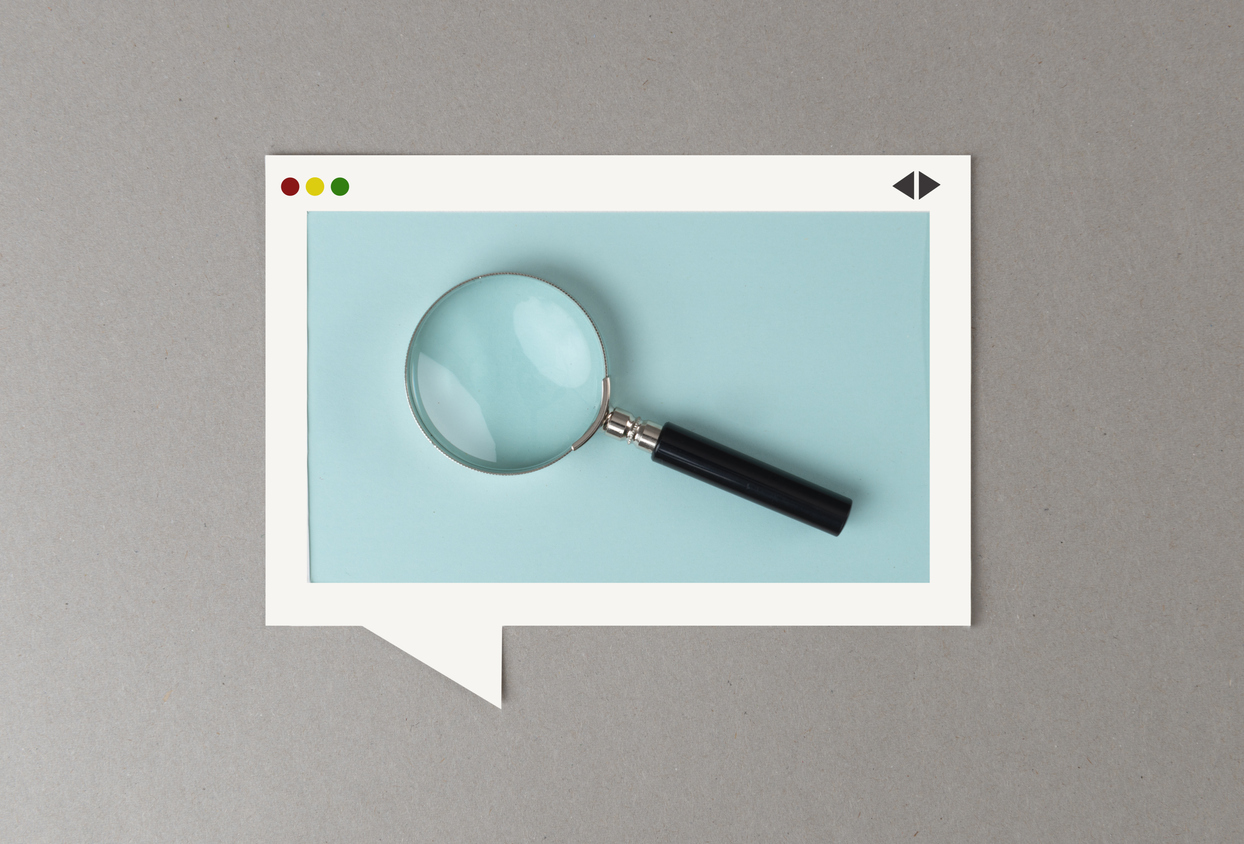 If you're running any branded website that you'd like to get in front of more eyes online, SEO is vital for achieving better searchability and visibility on search engines. But it offers more real value than that; there are various reasons why businesses need SEO to take their brand to the next level.
Many businesses and brands know that they need to utilize ecommerce SEO for their online presence, with the results they get from that SEO work being beneficial across the board. SEO can positively augment a website's existence on the internet, but what other real value does it offer? Why is SEO so significant?
The following reasons offer some insight, regardless of business or industry size, as to why online businesses need SEO to take their brand to the next level.
Organic Search: The Primary Source of Website Traffic
Organic search is an enormous part of most businesses' website performance; being a vital step in the buyer funnel that eventually getts users to finish a conversion or engagement.
As most marketers understand, Google owns a much greater portion of the search market than competitors like Bing, Yahoo, Baidu, Yandex, DuckDuckGo, and many others.
That is not to say that all search engines do not contribute to the overall visibility of a brand— they do — it is just that Google maintains about 87% of the total search market. It is the unambiguous leader and, therefore, its guidelines are important to follow.
But the remaining 13% of the market owned by other engines is valuable to brands, too.
Google, being the most visited website in the world, also happens to be the most well-known email provider in the world with 1 billion users. Not to mention, YouTube is the second biggest search engine (also owned by Google). Being extremely noticeable as a trusted resource by Google and other search engines is always going to work in a brand's favor.
SEO Builds Credibility and Trust
The fundamental goal of any knowledgeable SEO strategist is to establish a robust groundwork for a good-looking website. This means maintaining a clean, effective user experience that is easily discoverable in search with thanks to the brand's credibility and trust and its digital properties.
Many elements go into establishing authority on search engines like Google. On top of the features mentioned above, authority is accumulated over time as a result of elements like:
High-quality backlink profiles
Constructive user behavior
Machine-learning signals
Optimized on-page fundamentals and content
The problem is that it's impossible to build credibility and trust overnight, just like in real life. Authority is earned and built over time.
Establishing a brand as an authority takes patience, effort, and commitment, but it also relies on offering a valuable, quality product or service that allows customers to trust a brand.
Good SEO Means a Better User Experience
Everybody needs better organic rankings and search engine visibility, but few understand that optimal user experience is a big part of getting there. Google has learned how to determine whether a website has a favorable or unfavorable user experience, with genuine user experience becoming an essential element for a website's success.
Customers always know what they want. If they cannot find it, then they'll find the shopping experience unnecessarily complicated, meaning conversions will suffer.
A clear instance of building a strong user experience is the way Google has become more and more of an answer engine offering sought-after data seamlessly on SERPs (search engine results pages) for users. Quality SEO prioritizes a positive user experience, leveraging it to work in a brand's favor.
Local SEO Means Augmented Engagement, Traffic, and Conversions
With the rise of mobile traffic, local search has become an important part of small and medium-sized business success with physical presences. Local search engine optimization aims at enhancing your website's search engine presence in a specific geographical location so people can find you rapidly and effortlessly, taking them one step closer to a transaction.
Local optimizations place emphasis on certain towns, cities, regions, and even states to properly advertise a brand's online presence at a local level. A good example of a company that utilized local optimizations is Split My Fare, a UK-based train service. They targeted local keywords that were relevant to their industry and this catapulted their traffic from 0 to 138,000 visitors per month.
SEO optimizes a brand's Knowledge Graph panel, its Google My Business listing, and its social media profiles as a start with a focus on promoting engagement at the local level. There should also be a strong effort to gather user reviews on Google.
SEO Impacts the Buying Cycle
Customers do their research. That is one of the major advantages of the internet from a buyer perspective. Using SEO strategies to relay your messaging for good deals, ground-breaking products and/or services, and the reliability of what you offer customers will be a game-changer. Undoubtedly, it will also optimistically influence the buyer's journey when done right.
Brands should be visible in places that people require a worthy connection to be made. For example, local SEO improves that visibility and lets possible customers find the answers they need and the businesses providing those answers.
SEO Best Practices are Evolving
Best practices and strategies for SEO are always being updated. It is imperative to have SEO strategies and techniques applied to a brand's website and across its digital properties. But, if it is a short-term strategy and the site is not re-evaluated consistently over time, your SEO efforts will reach a point where they can no longer make improvements because of other problems.
The manner of which the search world progresses, essentially at the discretion of Google, necessitates continuous monitoring for changes to stay ahead of the competition and stay on Page 1.
Being proactive and monitoring main algorithm changes is surely advantageous for the brands doing so. We know Google makes several algorithm modifications every year, meaning that your strategy needs to evolve along with those modifications.
SEO is a Long-Term Strategy
SEO typically has a strong influence on a site's ranking within the first year of implementation, and many of those activities will continue to have an influence that lasts more than several years.
As the market evolves, it is best to track the changes and trends carefully. But even a site that hasn't applied intense SEO strategies will see benefits from applying basic best practices applied consistently and continuously. SEO is not a one-day game; it is a constant process for promoting a website on search engines.
SEO is Relatively Inexpensive
Compared to most other digital marketing strategies, SEO is cheap in the outstanding scheme of things, and any payment will most likely be significant in terms of a brand's benefit and bottom line. This is a true business investment, and not simply a marketing cost. For years to come, an effective and efficient SEO strategy will boost ROI reliably and quickly.
SEO Efforts are Quantifiable
You can measure almost anything with appropriate tracking and analytics. The issue at hand, however, is connecting the dots between your gathered data and website elements. It is worth understanding how actions can affect growth and performance on your site. Any effective SEO strategy should work to understand how elements affect user behavior and how those behaviors can be optimized.
Brands also want to understand and know where they were, where they are, and where they are going in terms of digital performance, particularly for SEO when they have a company or individual that is being paid to optimize. There are no better means to demonstrate SEO success than with data and analytics.
SEO Unveils New Opportunities
High-quality SEO strategies will always assist marketers and business owners in discovering and leveraging new opportunities. When an SEO agency offers "high-quality SEO" to a brand, that means that their SEO team should be fully aware of every opportunity available for optimization. The healthier a brand's general standing is in the market, the more chances will arise to help the brand continue to flourish – the same happens in the case of SEO.
If You're Not on Page 1, You're Not Winning the Click
It is no secret in the SEO world that if you are not on Page 1, you're likely not killing the organic search game. Research from Moz determined that, on average, about 71% of searches result in a page one organic click, which page two and three only get less than 6%. Even still, the top 3 organic results on page 1 get 75% of all clicks.
Implementing robust, quality SEO strategies on a brand's website and digital properties is always going to be helpful to that brand and its marketing endeavors. While SEO is considered a "new age" marketing method by some, it is critical to a brand's web presence in this day and age – particularly as obtainable data prove this and rivaling competition continue to grow.
Understanding the Environment of the Web
With the ever-changing environment that is the World Wide Web, it can be a great challenge to thrive amidst every change as it takes place. However, remaining on top of SEO changes can keep you in the loop and maintain your ranking on SERPs.
Considering the environment of the Web and constantly evolving your SEO strategy to comply with it can keep your strategy viable for years to come, whether you're optimizing for local SEO or international searches.