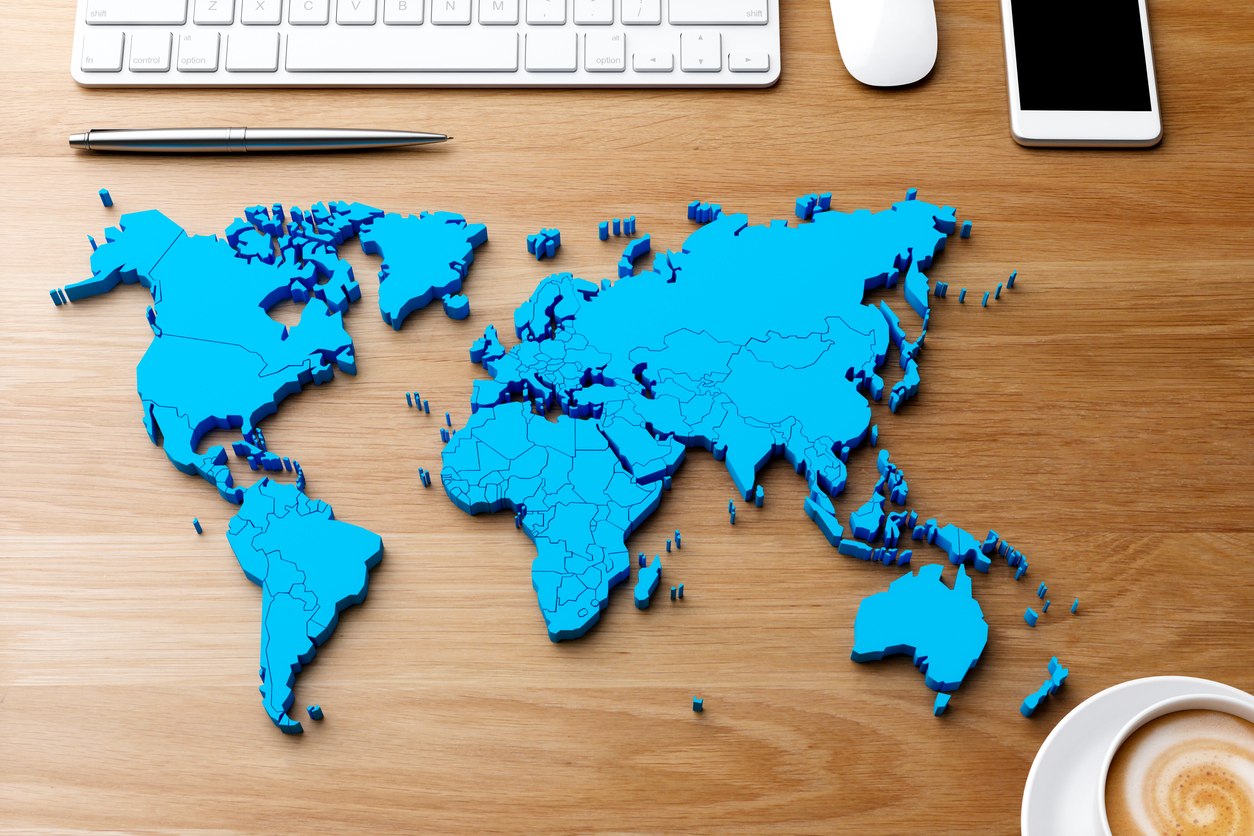 In the 21st century, many companies are expanding their services to include foreign markets. The benefits of such expansion include access to larger target audiences, competitive advantages, foreign investment opportunities, improved profit margins, diversification, and much more.
If your target audience comes from different cities, regions or countries, you need to take a special approach to SEO. International SEO features different nuances aimed at catering to a varied audience while achieving top conversion results.
Bringing general SEO tips and international marketing efforts together can help your company stay on top of its game regardless of the resources you work with.
Let's take a close look at international SEO tips for your website, which you can start implementing immediately.
1. Language Targeting
If you are offering services in different countries, you have to show the search engines which languages you can handle. That's where hreflang comes in. These bits of code show that your website is optimized for different languages, thus putting it on top of the search results for audiences in countries you can service.
Other ways you can use language targeting include:
All your website content should be translated into the language of the country you are targeting. Using machine translations can give poor results and hinder conversion rates; it must be a high-quality translation.
Avoid automatically redirecting users to a certain language by identifying their location. It's ok to make a suggestion. However, by forcing a language, you may lose a client who is using VPN services or simply traveling abroad.
Avoid cookies and scripts that show different-language versions of pages. Search engines have trouble crawling that type of content. Users may not be able to see it as well.
Smart tip: Don't use pictures of flags to identify the languages. It can lead to confusion. Use shortened words, such as ENG, FR, GER, instead.
2. Adjusting Content
According to an international SEO agency called Miromind, 3.5 billion searches are made on Google from its global audience. Meaning, you have to adjust your content to suit all your potential clients depending on the location.
When you are creating content for an audience in another country, you must be careful about the language and cultural nuances. Make sure the information you are offering is suitable for the target audience. For example, offering skiing to Israeli Jewish users on a Saturday may be a mistake. Meanwhile, showing French users prices in British pounds is definitely a bad move.
Keep time zones, holidays, and languages in mind when creating your SEO content. Sometimes, it may not be enough to translate an article into another language. You may want to have a native speaker read it to ensure no subtle mistakes are made.
When you are asking for contact information, don't forget that postal addresses in different countries may have different formats. Adjust your contact forms accordingly to improve your further marketing efforts.
Overall, your efforts to adhere to international norms must feel seamless. The website should appear natural in any region.
3. Looking Beyond Google
While you are adjusting your SEO strategy to other markets, you need to remember that Google isn't the top search engine for some countries. For example, in China, it's banned altogether. Meanwhile, in Russia and the Czech Republic, it has serious competition. Other search engines to consider in your SEO strategy are:
Baidu – China
Yahoo – Japan
Seznam – Czech Republic
Yandex - Russia
Naver – South Korea
If your target audience is located in one of the above countries, it's important to readjust your strategy.
In places where it's not banned, Google is still a key search engine. That's why you can start your international SEO efforts by focusing on Google and then going further to suit the local search engines.
4. Choosing Hosting
The loading speed of your website is one of the key factors search engines consider when determining rankings. Its speed may depend on the location of the website. You can take advantage of built-in SaaS hosting that comes as a part of website building services, such as Shift4Shop, to ensure optimized page loading time internationally.
Alternatively, if your website isn't built on a SaaS platform that provides hosting, you can choose separate hosting. In that case, you have to make sure that your target countries can access your website quickly.
You can consider such options as:
When selecting a provider, you should pay attention to uptime rates and high performance, as well as access to website builders and CMS software.
5. Localizing Keyword Research
You need to conduct a localized keyword research for each target market. Machine translating keywords won't help. You have to use professional translation services and then adjust the results to the country. High-volume keywords may not be the same across different markets, even if the language is the same.
You can start searching for keywords from scratch for each market, or you can use keywords that work for one market as the foundation of your new keyword search – either way works. However, there isn't a simple approach to keyword selection for international SEO efforts. Ideally, you should have a professional singling out correct keywords instead of relying on automated tools.
6. Doing Competitor Research
To understand what works and what doesn't, you can conduct a search using your keywords to see which websites pop-up on the first page. Once you have a list of competitors, you can find out which keywords help them rank higher, which strategy works for them, how many target keywords overlap with yours, and much more.
You can check what type of content the competition uses and analyze their on-page optimization efforts. By using that content as guidance for what already works in that market, you can create optimized content and achieve higher rankings for your website.
You can get tremendous insights into the new market by analyzing what the competition is doing. This is especially important if you are not well-versed in the language and culture of the country you are offering services in.
7. Creating an International Link-Building Strategy
Link building is an essential part of any SEO strategy. When it comes to an international link-building strategy, it's important to pay attention to several nuances.
Your international competition may have a better chance at local link-building than you do. The link sources in different countries are different, while various languages and dialects make it hard to use the same type of content for link building purposes.
International link-building challenges also include various consumer profiles, trends, and behaviors. Here are several strategies you can adopt:
Make sure there isn't cross-country linking. This means that a British website shouldn't link to your German audience-oriented page and vice versa. You can take advantage of such tools as SEMrush or Screaming Frog to create a backlink report and identify cross-territory linking.
Check which websites your competitors are getting links from. Ahref has a link intersect program to help you do it. You can get valuable insights about websites that accept guest blog posts to boost your content-related SEO efforts.
Create locally optimized content to improve your international link-building strategy. While it's possible to have similar product pages for different markets, blogs and articles may not be as all-purpose. When you create content to boost linking, make sure it's fully optimized according to the territory. Translations aren't enough.
Take advantage of your competitor research to find influencers in the countries you are targeting. By leveraging the established power of international influencers, you'll be able to get local links without investing effort in voluminous content creation.
8. Getting Involved in Social Media Advertising
Social media platforms are offering a variety of options for international businesses. By taking advantage of PPC advertising, you can increase high-quality traffic to your website, thus boosting your search engine rankings.
Twitter, Facebook, and LinkedIn offer excellent assistance to companies that are new to different foreign territories. Sponsored posts can help you reach out to your desired target audience. Meanwhile, these social media platforms have geo-targeting options to help you put your ads in front of audiences in countries you are reaching out to.
9. Adjusting Your Website & URL Structure
Knowing how to structure your website can keep you from making serious mistakes when trying to get high rankings with the search engines.
Choose which structure works best for you:
Multiregional Website – targets users from different countries who speak the same language.
Multilingual Website – targets users from different countries who speak different languages to clients in other targeted countries. You translate content into different languages.
Multiregional and Multilingual Site – targets users in different locations who speak the same language as clients in some but not all other targeted locations.
Regardless of what structure you choose, you need to choose a country code top-level domain (ccTLD) name. If you are targeting several countries, your website's domain may look like this:
example.fr
example.de
example.ru
However, if you are planning to target languages rather than countries, it's better to use subdirectories:
example.com/fr
example.com/de
example.com/ru
Or subdomains:
de.example.com
fr.example.com
ru.example.com
Final Thoughts
Any international SEO strategy has several nuances that have to be worked out without hindering marketing efforts. By taking full advantage of the above tips, you can improve your ecommerce SEO campaign and adjust your promotional efforts to reach different markets.