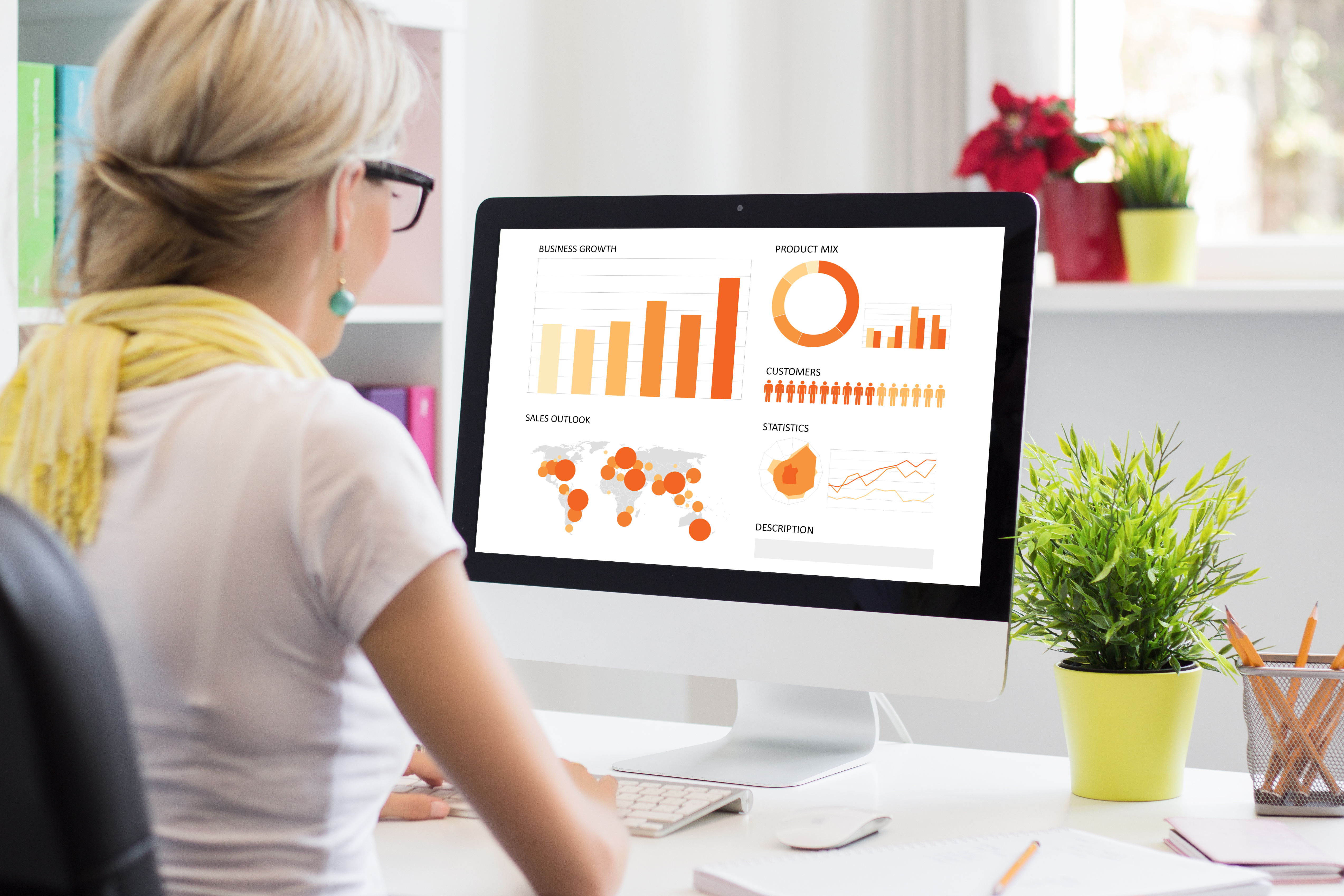 How much of your traffic comes from search engines?
If your online store is anything like the overwhelming majority of others on the web, organic search accounts for over 40% of your visitors. That's a big number. Search engines are without a doubt the most significant source of traffic for ecommerce sites.
Despite this, however, most online retailers have a poor understanding of ecommerce SEO. With a few simple changes, they could optimize their sites and generate substantially more high-quality traffic.
In this post, we're going to look at seven ways to improve your SEO. It doesn't matter if you're just starting out and looking to grow your customer base or if you're already established and want to optimize this all-important traffic-channel. These tips are simple, actionable, and effective.
What Are the Benefits of SEO for Ecommerce?
Before diving in, it's worth taking a quick look at the positive outcomes of a well-executed search engine optimization strategy.
Here's a quick rundown of the main benefits:
More Traffic: This one is pretty obvious. If your product pages are ranking higher in search results, you're going to get more traffic.
Better User Experience and Higher Conversions: User experience is a significant ranking factor for Google. To optimize your site, you need to create an exceptional user experience, which will lead to happier customers and higher conversions.
Greater Reach: Effective ecommerce SEO demands that you build relationships with brands, media publications, influencers, bloggers, and more. The knock-on effect of this process is a broader reach over time.
All of these factors add up to more sales and revenue, which is perhaps the biggest benefit of all.
1. Improve Your Site Speed
If you only take one piece of advice from this post, let it be this: make your site as fast as possible.
The data is absolutely crystal-clear on this point: faster sites rank higher.
And, figuring out how to speed up your site is a doddle. Well, maybe not quite a "doddle". But it definitely isn't difficult.
All you need to do is head over to PageSpeed Insights and enter your site's URL. You'll receive a list of practical suggestions for boosting your site's speed.
Most will be simple changes like compressing images or using a CDN (content delivery network) and will have immediate effects on your performance and rankings.
There may be some areas outside of your control that affect site speed. If your hosting is slow, for example, you may have to change your service provider or opt for a faster package.
In the vast majority of cases, however, slow site speed is usually due to poor design and development practices. But, this is good news; it means that you can make positive changes quickly and easily.
2. Create Dedicated Landing Pages for Shopping Holidays
How can you take advantage of seasonal and yearly shopping holidays?
Every year millions of people enter terms like "Father's Day deals" and "Christmas discounts" into search engines. Any retailer that says they don't want a piece of that pie is in the wrong business.
But, how can you drive this kind of short-term traffic to your own site? You can achieve this with dedicated holiday landing pages.
Pages designed and optimized exclusively for one shopping day or period – whether it's Mother's Day, Christmas, Valentine's Day, Black Friday, and so on – will rank for holiday-specific terms.
What's more, you can showcase your best deals, discounts, and promotions to visitors. Along with attracting more traffic, you can also pitch highly-targeted and attractive products and offers.
Here's one more quick tip: launch dedicated landing pages well in advance of shopping holidays. You shouldn't wait until a week before the event before kicking things off.
By launching early, you'll give Google the chance to index and rank your pages. When people start to search, you'll be sitting happily at the top of the results page.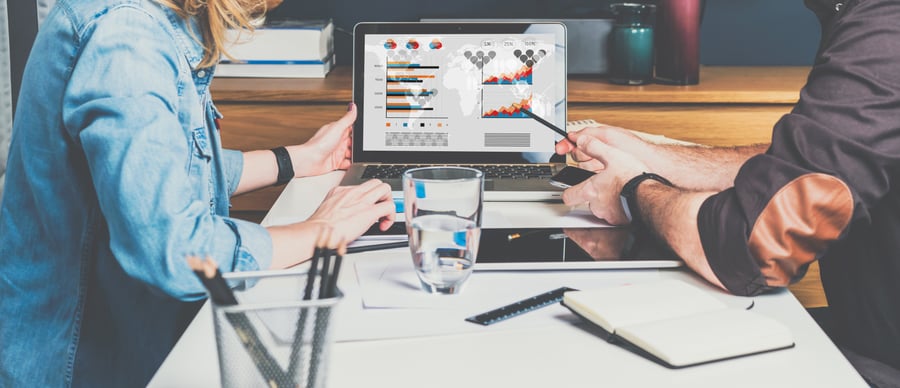 3. Identify High-Traffic Keywords for Product Descriptions and Titles
Your product page titles and descriptions are where most of your keywords will be placed.
For that reason, it's important to ensure that you're identifying the highest-traffic keywords for these sections.
Tools like Google Keyword Planner, Ahrefs and Moz enable you to brainstorm keywords related to products and see their volume and competition. You can then pick the keywords for which you have the best chance of ranking and include them on your pages.
Here's the basic method:
Brainstorm keywords associated with your product.
Head over to Google Keyword Planner to find the search volumes of your keywords.
Use a tool like KWFinder to gauge the competition of high-volume keywords.
Keep in mind that you're trying to find the right balance between volume and competition when it comes to picking keywords.
You only have the opportunity to include around five keywords in your product listing copy – one "lead" keyword and three or four secondary ones. So, it's important to make sure you're opting for those keywords that you can actually rank for.
4. Use Rich Snippets to Increase Your CTR for Product Pages
A rich snippet is a special form of information that Google recognizes and displays alongside your title and description in search results.
There are many types of rich snippets, including the number and quality of reviews, the price of a product, stock levels, and more.
Rich snippets make your search listing stand out and provide potential customers with extra information, thus encouraging them to click.
To add rich snippets to your product listings, you need to include a little bit of code next to important pieces of information on product pages. To do this, use Schema.org Markup.
5. Reduce Your Bounce Rate
Engagement and bounce rates are major ranking factors for Google. The lower the bounce rate for your category and product pages, the more highly they're likely to rank.
But, how can you go about reducing your bounce rate?
Customer engagement is key. You need to design pages that draw visitors in, providing them with exactly the information they need while prompting them to click that big shiny "Add to Cart" button.
Here are some of the most important page elements for reducing bounce rate:
A minimal, easy-to-read design
High-quality product images
Engaging descriptions
A clear title that identifies the product
A CTA that stands out from the rest of the page
Every bounce represents a visitor that could have turned into a customer. Don't lose these potential buyers unnecessarily.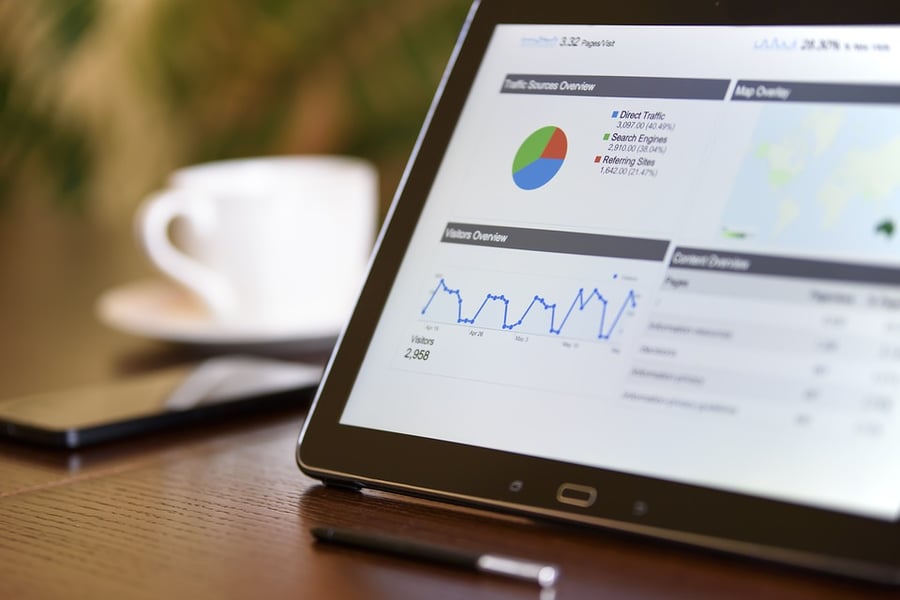 6. Build Links Like Your Life Depends on It
Links are still crucial when it comes to SEO. Google sees every link to your site as a vote. And, sites with great link profiles consistently outperform those with weaker ones.
Here are a few things you can do to build high-quality links to your site:
Form Relationships with Influencers: Reach out to popular bloggers and influencers and ask them to review products. It's really that simple.
Create "Shareable" Content: Infographics, videos, interactive content, high-quality product guides, and more are "content types" that are proven to generate shares and links.
Take Advantage of Sponsorship Opportunities: Many bloggers are looking for sponsorship opportunities with brands. Partnering with some of them will result in lots of links while also generating great exposure.
Link-building for ecommerce can be difficult. It's a lot easier when you're producing content, such as news articles, that other sites want to share. But, it can be done.
7. Optimize Your Mobile Experience
Mobile commerce is expected to outpace desktop commerce by 2020. What's more, Google now distinguishes between mobile and desktop indexing.
If your site isn't optimized for mobile, then you're putting yourself at a massive disadvantage. Google values mobile user experience and will penalize sites that don't cater to mobile users.
You should have a dedicated site for mobile visitors and optimize pages specifically for the mobile experience. Simple changes, like including screen-wide CTAs (clickable with either thumb), full-screen images, and minimizing headers, can have a huge impact.
Here's a quick checklist of the top things you can do to improve mobile UX:
Use Google PageSpeed Insights to check and improve your mobile site's speed. You'll be given a list of easy-to-implement practical suggestions that will have an immediate effect.
Allow visitors to minimize the mobile menu with a "hamburger button" (three horizontal lines).
Simplify mobile checkout forms by removing all unnecessary fields and using only one column.
Ensure CTA's (calls to action) and menu options are "tappable" by making them the full width of the screen.
Simplify product pages with full-screen images, concise descriptions, and place the most important information – delivery details, price, stock, and the "Add to Cart" button – in one place.
Show a maximum of two images per row on category pages to enable easy browsing.
Once a customer has made a purchase, include social media sharing buttons on the order confirmation page so they can let all their friends know!
Conclusion
Search engine ranking factors don't change as quickly as some experts suggest. Much of what's working now was working two, five, or even ten years ago.
The real key to a successful SEO strategy is consistency. All of the tips described above are straightforward and easy to implement. But it's important that they're executed repeatedly over the long term.
Now, time to test your site speed.