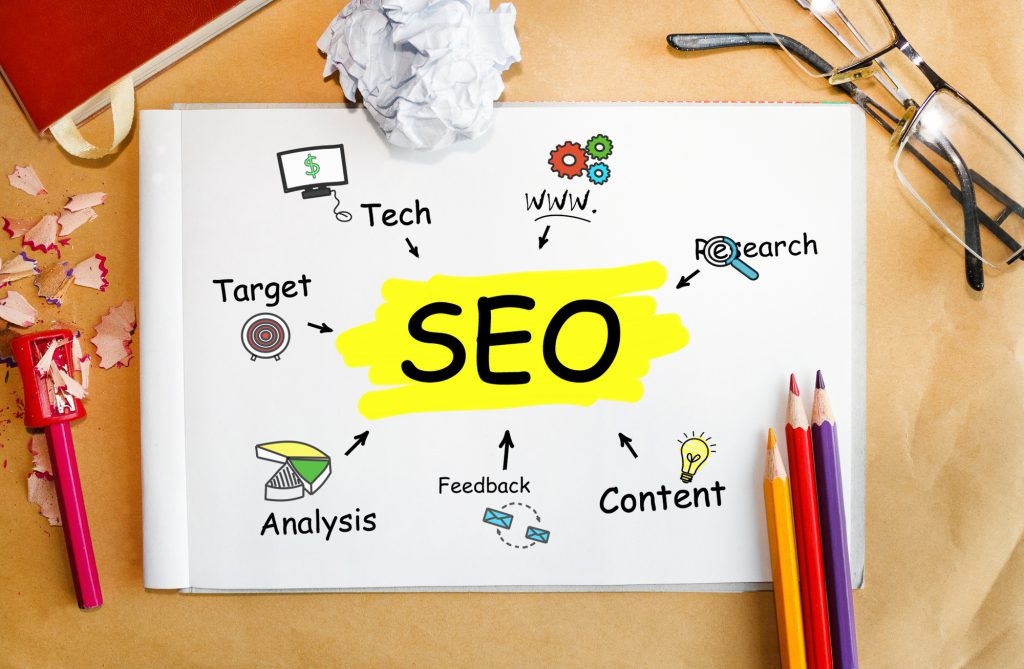 Digital marketing is driven by Search Engine Optimization (SEO), which is a strategy employed to improve a website's ranking in online search results. Ecommerce SEO is also one of the fastest-changing aspects of online marketing due to constant updates in algorithms that affect everyone.
In this upcoming year, you need to be prepared for more changes that will take place so that you can capitalize on your online presence. Developing a strategy for improving the SEO of your website will determine how you present yourself to the internet at large.
Whether you are a novice or an expert, there is always something to learn to improve your rankings in search engine result pages (SERPs). These 11 tips will ensure that you are ahead of the curve in 2020 and beyond.
1. Focus on The User-Experience
2019 marked the year Google launched its new BERT algorithm, attracting the attention of many SEO experts. To avoid making SEO mistakes, one has to keep up with the current trends and ensure that their methods are up to date with the latest developments.
BERT places a specific focus on optimizing the technical delivery of content. In 2020, the user will already be accustomed to this new, refined and accurate delivery of content. In other words, they'll be able to find exactly what they are looking for and not just fluff around keywords.
Incorporating BERT into your strategy will not only improve your content, but also ensure that your ranking is relevant to searches and responds to user intent. Focusing on keywords is becoming less and less relevant as user needs become more central.
Users tend to enjoy content that is authentic and speaks to their needs, so keyword research may reach a point of being obsolete in 2020. Instead, natural language processing (NLP) takes the lead alongside deep learning research; therefore, you need to gear your strategy towards intent research.
It can be difficult to keep up with all the development, but focusing on what Google is developing is central to understanding the nuances of SEO. A focus on user intent is likely to drive conversions and ensure the growth of your online business.
2. Solve User Problems and Improve The User Journey
SEO is no longer about imposing content on users, as the buyer's journey is becoming increasingly central to any viable digital strategy. You need to pay attention to the issues that arise along the buyer's journey and make an effort at preemptively solving them for the next customer.
Your 2020 SEO strategy will have to address a range of user needs, including building a community and ensuring relevance for future purchases. Your user always comes first in the journey, so you need to ensure that they are impressed with what they find on your site.
Users are seeking real value and genuine solutions to their problems, as this is the foundation of a trusting relationship between you and them. This means that SEO has evolved to a point where it considers its users and delivers quality, rather than an optimized response to a search term.
It is becoming more and more important to gain insights into customer behavior and respond with a strategy that improves their journey while securing their trust.
You need to frequently conduct surveys and have conversations with your users about their needs. Every decision you make should be based on research and not assumptions of what the user needs. SEO has shifted from simply being an addition to an online strategy to being a central part of the entire business strategy.
3. Develop High-Quality Content
Content drives SEO, which is a fact you are probably already familiar with because it is the foundation of any website. In 2020, content simply needs to offer valuable insights founded on the structure of your website and your link building strategy.
Your content needs to be written in such a way that it offers the user value for their time. This means that your content development requires skilled writers who know, or are keen to learn, the ins and outs of SEO.
Despite Google's editorial function not being quite perfect yet, real people interact with your content. People are able to distinguish between a fluff piece and an insightful article. Your strategy in 2020 should focus on developing the best content in your field, which will also ensure that you are a step ahead of Google's developments.
Content that is responsive to user needs ensures that you can compete in long-tail searches, build site authority and future-proof your website from Google's new developments.
The obsession with keywords is becoming outdated, and content is growing to focus on topics and what users are looking for. As you develop your content for 2020, here are five questions to ask yourself:
Who is your audience and what do they search for?
What specific problems do they need to solve?
How can you solve their problems and optimize their journey?
What is the experience you want them to walk away with?
How can you provide solutions in the form of quality content and optimal user experience?
In 2020, quality content will dictate SEO far more than keywords, meaning your brand needs to maintain consistency across all online media channels.
4. Improve Your Online Reputation
It seems that Google with continue assessing the Expertise, Authoritativeness, and Trustworthiness (EAT) of a company from third party content. This speaks to content that is generated by users in the form of reviews and other online feedback on your brand.
Companies struggling with their online reputation will have to work much harder to regain the trust of the user or potential customer. Another rising concern is that of fake news and fake reviews, and quality content is taking center stage because it will fight against the rise of fake content.
You can fight against bad reviews and fake news by building authority for your own website with content that includes valuable credentials, such as references, quotes, and relevance to current affairs.
Building a positive online reputation entails content that is convincing and does not misrepresent the brand in any way. Your digital reputation is preceded by your offline reputation, and this can be determined by your customer service, turnaround times, and responsiveness to queries.
SEO has grown to accommodate experiences beyond the digital realm, so this will be an influencing factor in your 2020 campaign building.
5. Focus on The User Experience and Technical SEO
The user experience is at the forefront of 2020's developments in SEO, meaning professionals should pay attention to the overall user experience. This should manifest as developing a quality landing page experience, creating smart drip campaigns and personalizing content for return users. Establishing a technical practice will ensure that you are able to keep up with Google's developments.
Your own site needs to have optimal loading time and good SEO practices. This means that developers need to ensure that there is a system to engineer fast-loading templates and content writers need to avoid clickbait content.
Your technical team will have to expect a shift into a highly technical SEO ecosystem that requires JavaScript frameworks, PWAs and SEO automation. In 2020, these aspects of development are anticipated to become more important and will take center stage in online strategy development.
6. SEO For Mobile Devices Becomes More Important
If your company is still treating mobile as an afterthought, this is a big mistake to make in 2020 because mobile is an essential platform. Most experts advise building for mobile-first is ideal, and then following up with desktop because most people are accessing the internet from their mobile devices.
Having a strategy for desktop only is outdated and limits your SEO reach. It is important to conduct thorough research on mobile searches and devices.
7. Create Well-Structured Content
Despite algorithms not fully understanding context, high-quality content is predicted to take on more importance in 2020. You should be working with the understanding that search engines take hints to deliver improved results for the user to gain relevant results. This means that your content not only needs to read well, but also be structured in a way that delivers results relevant to searches.
Each page or blog post needs to help search engines understand the elements on the page. The user needs to be able to find your content using various channels aside from Google, which can include Amazon, Facebook, Microsoft, and AI chatbots.
Structured data has become an important marketing layer that allows you to optimize your content for better exposure on SERPs, mobile devices, voice assistants and other interactive search engine software.
A good SEO strategy will allow you to measure analytics to ensure that you gain insights into content planning, improving products and responding to user needs. Besides, if you rank highly on a specific search, you should always be up to date with current algorithms and a step ahead by structuring your content correctly.
8. Focus on Entity and Knowledge Graph Optimization
Google is developing ways to increase the value of entity-related knowledge by developing augmentation queries. In 2020, it will become even more possible to optimize your company by providing results based on what your company does.
This can be accomplished by optimizing your content for Google's Knowledge Graph to ensure they appear in knowledge panels. Localized SEO has always been entity-based and makes it possible to rank any business – even without a website.
Google is improving its search tools to improve the quality of results, meaning that website content stands a good chance of earning a high ranking with good content and structure.
Gaining a good result from Google entails writing (in context) about an entity, which allows it to rank in accordance to what the user is looking for to accommodate their journey.
Your business becomes recognized as an entity by Google when you publish content like white papers, industry reports and expert advice. Your business-related content is known as an entity signal and it will increase your level of rankings.
9. Write Journalistic Articles for Link Building and Branding
Due to the increased focus on a better user experience, it has become necessary to write high-quality content that is informational and takes on a journalistic approach. You can create a content plan that covers annual holidays and events, seasonal/themed topics or editorial story writing.
Link building will also shift its focus to branding in 2020, so activities around link building will have to be brand specific. This is a significant transformation because it is less about the visibility of your link online, but rather about creating quality content around the link.
10. Incorporate Visibility into Your Strategy
At times, your content is great, but no one reads it. This situation is why SERP SEO is growing in importance. In 2020, you will need to avoid zero clicks by focusing on brand marketing rather than your website alone.
Your content writers will need to come up with clever meta content to reveal in search snippets that can attract visitors to your website. There are great seo agency software tools and simple tactics to improve visibility, such as snippet optimization, tutorials, image targeting content, favicon optimization, and FAQs.
You need to do more than simply have a link out there – your link needs to be surrounded by useful, quality information. Informative articles also improve your rankings in Google's knowledge graph, as well as improve localized results.
11. Always Modify Your Content
Naturally, backed by AI, Google's algorithms are becoming smarter. So, you always need to modify and update your content. You can do this monthly or every two months; you can also revisit old content to update it with new information.
You should keep abreast of SEO developments so that you can alter your content accordingly. This allows you to constantly improve your content as algorithms change. Updating your content also allows the user to rely on you for up-to-date, quality content that they can trust you to deliver.
Also, you have to find relevant talent for programming your website because good programming ensures that your site is functional and responds to your SEO needs.
Conclusion
SEO has certainly evolved in the past decade at an extremely rapid pace, and now it is a point where it is becoming important to explore the real user experience. With the right tools, you can create an immersive SEO campaign that incorporates your branding, customer experience, and storytelling to market your product or service.
As we move further into the world of AI, you need to understand that clients enjoy an experience that does not feel robotic, but responsive to their human needs. In 2020, it's clear that SEO will continue to play a more central role in creating viable digital marketing strategies.