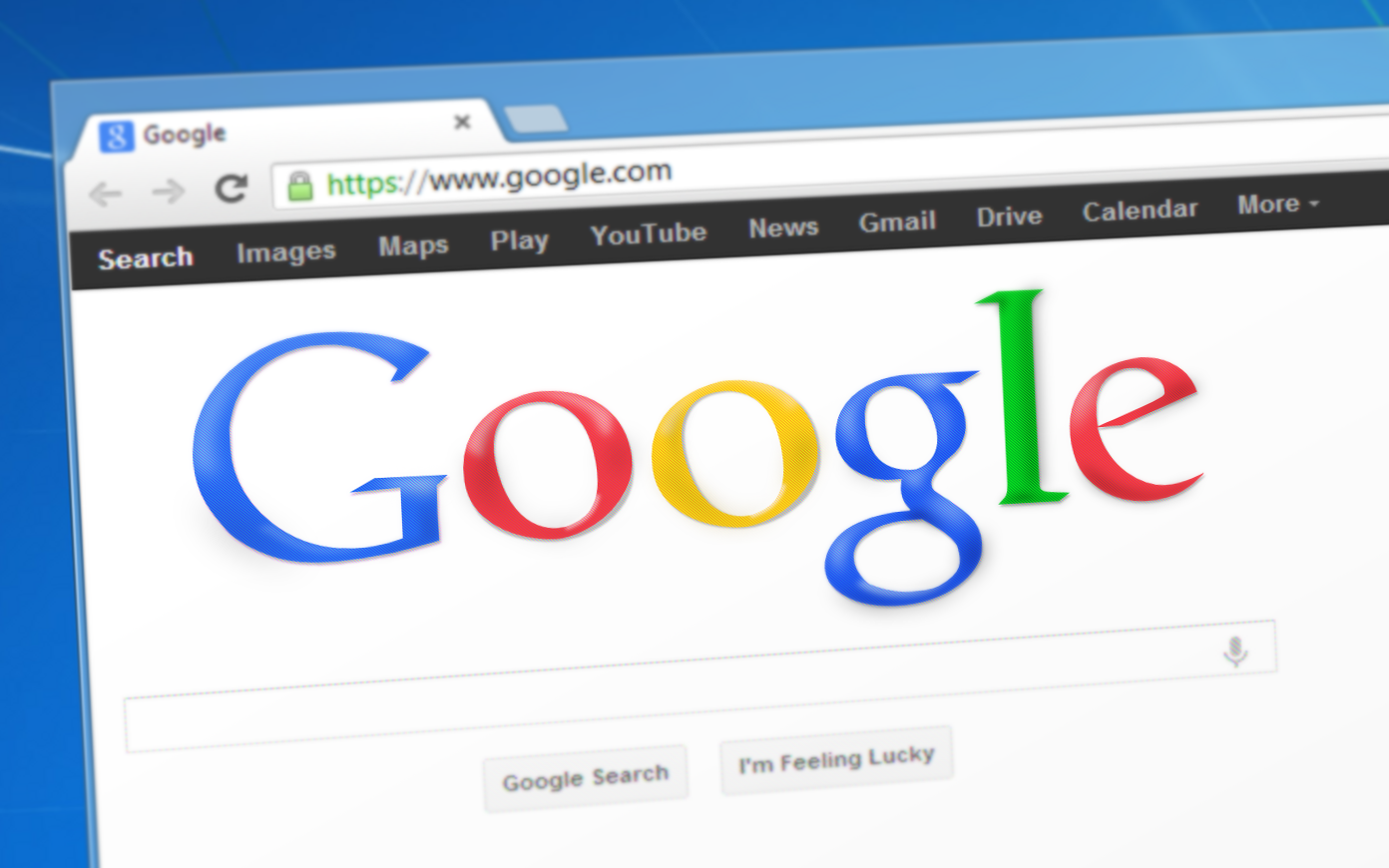 Are you an eCommerce site owner who's noticed a change in your rankings? You may have been impacted by the latest Google update to the core algorithm.
The mistake that many site owners make is that they treat SEO like a static tactic. They take the one and done approach to SEO.
The truth is that organic search is a constantly moving target. In 2018, Google made more than 3,200 changes to its algorithm. Some changes barely make a dent.
Then, there are changes Google will announce and acknowledge. This keeps SEO professionals and website owners on their toes to see how their sites are impacted. That's what happened this month with the latest Google update.
Read on to learn more about the details of the update, how your site may have been affected, and what you can do about it.
Understanding Google's M.O.
It's difficult to understand Google's operations without seeing the big picture of the search engine. Google's search engine is directly related to the company's largest source of revenue – advertising.
In order to keep stockholders happy and to keep revenue growing, it has to continue to find ways to keep people on the site and increase advertising revenue. Company leaders understand that, without a useful search engine, there is no advertising revenue.
Google's goal is to truly understand what users are looking for. That's why it's trying to become more sophisticated to learn the context of searches as well as the intent of a user's search.
What Is the Google Update to the Core Algorithm?
On January 13, 2020, there was a simple tweet that started to create panic among webmasters. Google's Search Liaison said that there was a core update rolling out in the next week.
Google is infamous for not revealing what's in the core updates, so it's up to the SEO community to figure out what's in the update.
There are usually some early signals that can be pieced together in a few days. After a month, it becomes much clearer as to what the update was.
Here's what's known so far: the update is a big one. There are a number of search tracking sites that showed large fluctuations in search results.
Like previous updates in the last year, Your Money or Your Life sites were impacted the most. These are sites like health, wellness, fitness, financial information, and news sites. Some of these sites have experienced big gains, while others have dropped.
Changes to Featured Snippets Results
One change to the algorithm that is certain is that there was an update to how featured snippets are shown in Google.
Featured snippets are the snippets that try to answer a question related to your search. Let's say you look up Google update core, you'll see a couple of search results followed by related questions. One related question is "What is the latest algorithm update by Google?"
That result is a featured snippet, otherwise known as Position Zero. Google used to have sites in Position Zero appear elsewhere on the page of organic search results.
That is no longer the case, thanks to deduplication. Deduplication is the process to remove duplicate results so a URL won't appear in both featured snippets and in organic search results.
This can be huge for some sites. There is a general consensus that if your site appears in both, you're likely to get more clicks.
However, if your site is in the featured snippets only, you may experience a decline in clicks. That's because users tend to get the information they need and won't continue on to your site.
The results are going to vary from site to site. You'll want to monitor if your site appears in featured snippets and look at your analytics to see if there's a gain or drop in traffic.
How Does This Update Compare to Previous Updates?
It can be useful to be able to find a common thread among updates.
For example, the last update that Google rolled out was in October 2019. This was called the BERT update, which stood for Bidirectional Encoder Representations from Transformers.
This update was based on a research paper that Google researchers wrote about how Google's bots scan and interpret text. Google's bots have always read text from left to right, and the understanding text was a challenge.
BERT allows the bot to read text from right to left and left to right. The search engine can better understand the context of the words instead of the word itself.
Google is trying to incorporate artificial intelligence as much as possible to match the results to what the user is really trying to find online.
Where You Impacted by the Core Update?
The first thing that you want to do is to look at your site's analytics. You should start by checking with Google Analytics and Google Search Console to see if your traffic dropped and the source of the drop.
If you see a large fluctuation in search results, it could be due to the latest core update.
This is a good possibility if you sell beauty products, fitness equipment, supplements, or financial products.
You definitely want to monitor traffic for the next few weeks as the changes are fully rolled out by Google. Through consistent monitoring, you'll have an easier time understanding how your site was impacted.
If your site dropped in rankings, look at the sites that rank ahead of you now. These are pages that you want to run through SEMRush and Ahrefs. These tools will allow you to see what search terms they're ranking for and other factors like backlinks.
If your site was impacted negatively by this core update, the important thing is to not panic. That can be really difficult if your income depends on search traffic. You need to take an objective look at your site and make decisions based on data.
Site owners often have a knee-jerk reaction to these changes. They'll do things to try to get their site ranking high again, but they wind up doing more harm than good.
How Can Your eCommerce Site Be Google-Friendly?
Whether your site was impacted by the latest Google core update, you want to make sure that your site stays at or near the top of search results.
It doesn't matter what your site your eCommerce site is about, there are best practices to follow to get traffic from organic search. Here are the areas that you want to focus on.
Website Performance
The foundation of SEO doesn't start with keywords; it starts with your website. You need to make sure that your site is technically sound in order to rank high in search results.
When your store is set up, you have to send a signal to visitors and search engines that your site is secure. That's done by installing an SSL certificate on your site, so your URL starts with HTTPS. Google made this an official ranking signal in 2014.
Another area that needs to be monitored is site speed. This is especially important for eCommerce sites. There is a link between conversions and site speed. You could be losing a lot of potential customers if your site takes too long to load.
More people are using mobile devices to find information and make purchases online. On Black Friday 2019, about 40% of purchases were made on mobile devices.
Google responded with a change in how it indexes websites. You want to keep search engines and users happy by having a mobile-friendly site.
If you're using a hosted eCommerce platform like Shift4Shop, you want to make sure that you're using the latest version of templates, specifically Shift4Shop's Core Templates, that keeps users and search engines in mind.
Backlinks
Do you what separated Google's search engines from search engines like Yahoo! 20 years ago? Backlinks.
The reason why Google became the company it is today is because it wanted to create a way to rank sites based on quality as well as matching search terms.
The algorithm was revised to judge the quality of the site based on the number of other sites that linked to that content. A link to content was considered a positive vote.
Backlinks are still a big part of Google's algorithm, though the algorithm takes much more than the sheer number of links to a site.
You want to focus on getting quality and quantity sites to link to your content. That can be done through social media shares and guest blogging. The key is to provide useful content that people want to link to.
Expertise-Authority-Trust
If you want to Google-proof your site, this is where you need to focus your time and energy.
The reason why financial and health sites are targeted so much by Google is that both industries are full of misinformation.
Google's algorithm tries its best to provide useful results that are proven and backed by science. For example, let's say that you have a site that touts the benefits of the cabbage diet.
This is a diet that's well known to people who want to lose weight, but there isn't a lot of data that says that it works and it's a healthy way to lose weight.
When someone searches for "healthy ways to lose weight," there's a good chance that the site for the cabbage diet won't appear.
Google works hard to build trust with its search results, and it can't lose that trust. It established guidelines for sites to follow called E-A-T. This stands for expertise, authority, and trust.
How can you show expertise, authority, and trust for an eCommerce site?
You can show your expertise by writing about why you're qualified to sell the products that you do. Let's say that you sell coffee products online. You can build expertise by showing how you source your coffee and talk about your experience in the industry.
Collaborating with industry experts is another way to show your expertise.
To become an authority in your industry takes time. Authority is judged by the amount of traffic and backlinks your site has. It's much easier for brands with big budgets to do.
If you're a new site starting out, consistently publish content over time and get quality backlinks. These will help speed up the process of establishing authority.
Trust is a huge issue for your site's visitors and Google. Establishing trust can be done through online reviews, having several ways for customers to contact you, and having a clear returns/exchange process.
Conduct a Site Audit
With all of this information, where can you even begin to improve your search results? Start with a site audit. This is where you take an objective look at your site's content and structure.
The goal with an audit is to understand what your site is doing well from an SEO standpoint and where improvements need to be made.
It's All About the Users
It's all too easy to get lost in figuring out the latest Google update to the core algorithm. There are dozens upon dozens of ranking factors.
At the end of the day, though, it's all about users. If you take care of the technical part to tell Google what your site is about and provide a good user experience and have great content, you'll do well.
Do you want to make sure that your eCommerce site is set up for success? Check out these website design tips for sales and conversions.