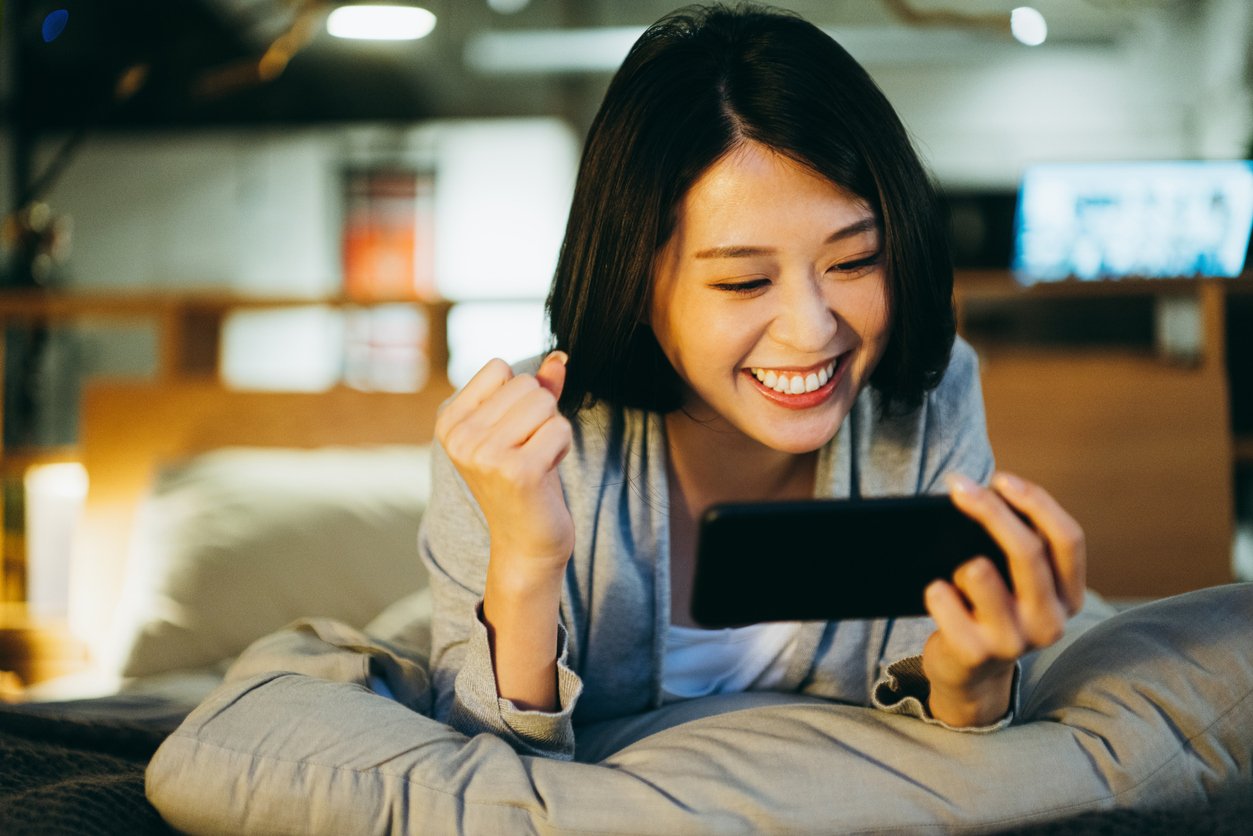 In the last decade, eCommerce sales have steadily been on the rise. And, the latest projections show that online shopping has picked up in recent times. According to Statista, e-retail revenue is projected to amount to $5.4 trillion in 2022.
Given that online shopping is one of the most popular activities in the world, you must embrace it soon. Importantly, you should not seek to do it just like everybody else does.
Rather than 100% sticking to fundamentals like analytics, search engine optimization, email automation, A/B testing, and pay-per-click advertising, you need to do more.
To attract new customers, gamification needs to be at the center of your efforts. As statistics indicate, there's no stopping eCommerce. Unfortunately, many businesses are bound to fail in their implementation efforts if they solely focus on price and customer service.
While these are tried and tested methods, it's important to always think of ways to get ahead of everyone else. To successfully pull this off, gamification is what you need to have top-of-mind. This is because it will help you enhance brand engagement, create a lasting memory with customers, and will help your brand stand out in the market.
Not sure where to start? Let's go through some background.
What is Gamification?
Gamification refers to the process of encouraging people to perform the desired action by creating a sense of reward and achievement.
Given that human nature is naturally competitive, you can rightfully expect gamification to be something that a lot of people enjoy. This is because people tend to draw a lot of joy from unexpectedly winning or participating in a fun activity. When this happens on the internet, there's usually lots of engagement, and fun moments tend to be created.
With this knowledge, you can surely benefit from using gamification in your marketing strategy. By including game-like elements, the odds are that you will encourage customer participation.
At first, it may seem like gamification only works with large businesses. However, nothing could be further from the truth. Both big and small businesses have a lot to gain from gamification.
We're not just talking about growing your customer base and boosting sales either. There's also the largely ignored benefit of better employee engagement.
To achieve all of this, you need to structure your campaign in a way that encourages both employees and customers to achieve certain goals. As mentioned earlier, this should be a walk in the park as most people love to play games and compete.
Still not convinced? Let's take a look at some practical ways gamification has been employed by the top brands today.
6 Ways Top Brands Use Gamification to Boost eCommerce Sales
1. Dropbox & Customer Referrals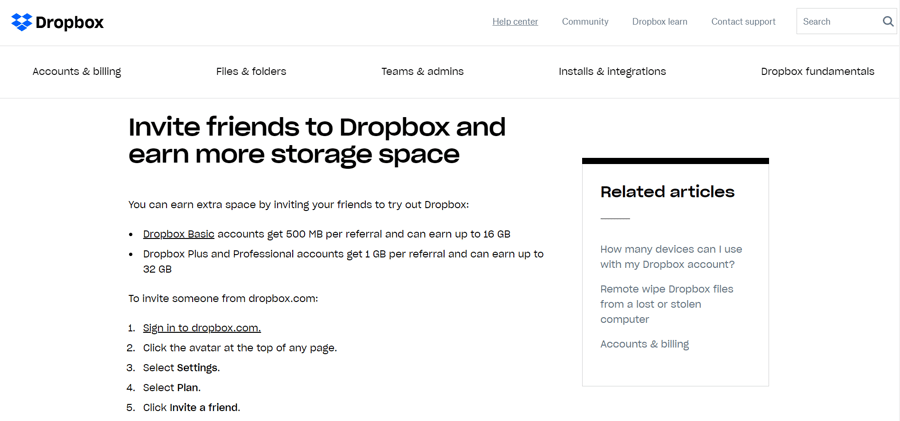 Dropbox has long been known to have one of the most intuitive and reliable cloud storage services in the market. Given that this is something that they've always had working for them, you can expect that they would wholly depend on the solid build of their system to market themselves. While this has worked great in enhancing customer retention levels, it's not been the best strategy for growth.
In a bid to scale up, they decided to come up with a gamification system that encouraged current users to refer friends and family to the platform. To pull this off, they decided to create an incentive of offering more storage space for every customer referral.
Given that storage space is one of those things that you can't have enough of, this approach proved to be a masterstroke. This is important to note as it created a win-win situation for everyone involved. Dropbox was able to gain better-qualified leads while customers took advantage of the extra storage space to store their files.
Key Takeaway
For your gamification efforts to become a success, you need to offer a good incentive. This does not mean that it should be a million-dollar prize incentive. Instead, it should be all about providing your customers with something of value.
The good thing is that you have full control over what it's going to be. To ensure that customer engagement is at an all-time high, you want as many people as possible to be eligible for the prize. This is because this tends to encourage participation as a larger fraction of people can envision a reward.
2. Duolingo & Daily Goals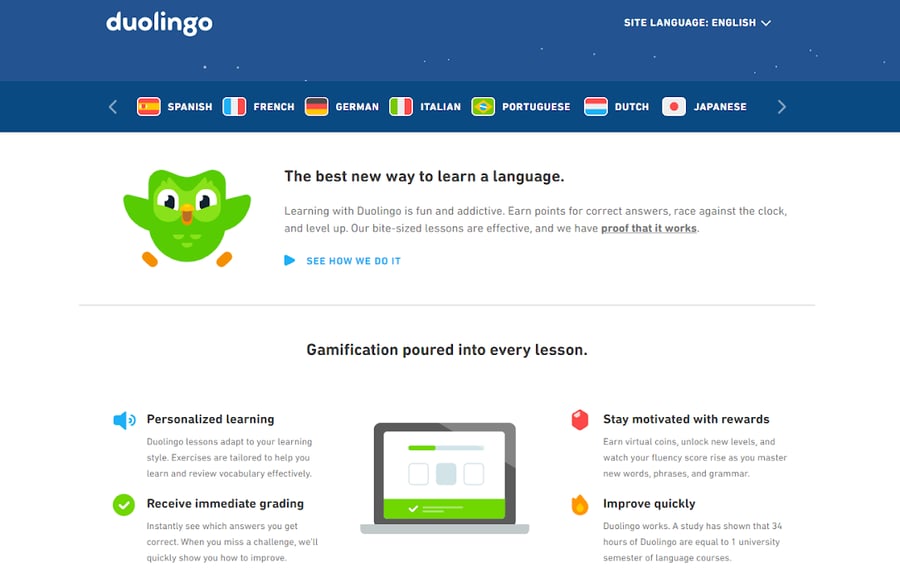 As a foreign language learning software, Duolingo needed to get things right from the get-go. Impressively, they were up to the task. We love that they came up with a four-point gamification formula on their mobile app that makes the learning process more fun and interactive.
While learning a new language isn't a walk in the park, they successfully managed to divide their system into small bits which encouraged users to progressively take a step forward. These small daily goals helped users get back to the app daily while the most consistent ones were able to receive rewards. Impressively, there's also a progress bar that allows users to compare themselves to other learners.
Key Takeaway
By having an engaging user experience that keeps customers coming back, the odds are that your gamification concept will prove to be a massive success. For this, the value of the experience should be tweaked to favor the customer more instead of your company.
Tempting as it may be, avoid fixing the game on driving sales. Tailor the overall experience to be easy to play with clear-cut rules and an appealing reward system.
3. Teleflora & Loyalty Programs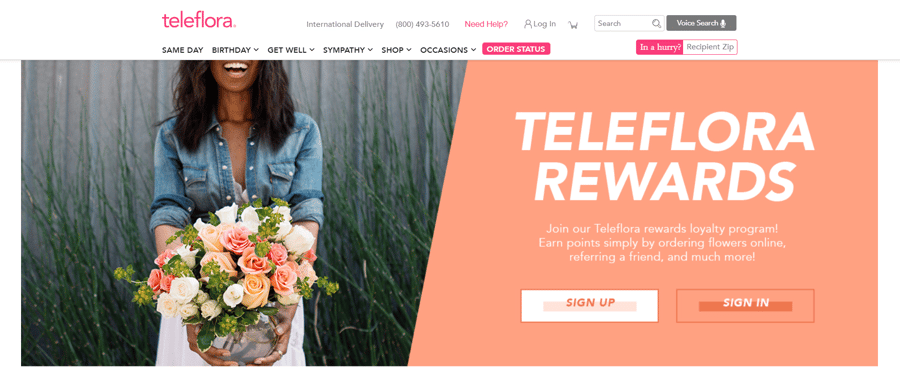 Florist brand Teleflora successfully gamified its eCommerce store by introducing a loyalty program. The idea was simple but brilliant. In essence, customers gained points for every comment, user review, or post shared on social media channels.
The customers with the most points were rewarded with special badges, which put them in the "influencer" rank. To distinguish between the top players, a leaderboard was established. This approach proved to be a big success in the long term, as Teleflora's referral traffic rose by 105% while the conversion rate was enhanced by 92%.
Key Takeaway
Referrals happen to be one of the most common gamification strategies in use. This is because it offers a direct way for brands to connect with customers. The idea is also simple enough in that when a customer sends new customers to a store, they get to enjoy a reward as a token of appreciation.
On the other hand, loyalty is best gamified if you embrace a points-based system. You can also make it more exciting by also having customers come up with custom avatars that align with their personalities.
Loyalty programs tend to work well because they make customers feel that added sense of value. Showing you care usually also works well in the long term as it also adds an element of trust to the conversation. Importantly, the very fact that customers can earn points whenever they spend money makes them feel like the points are part of their previous purchases. Given that they have an intrinsic value, the customers tend to feel attached to the program and have a willingness to use them wisely.
4. Nike & Fitness Tracking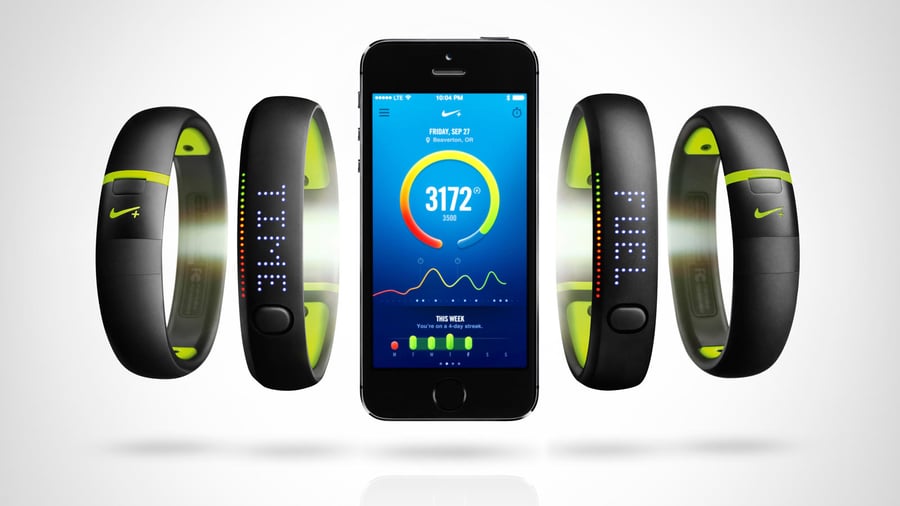 Source: Nike News
In a bid to better connect with their customers, Nike launched a personalized fitness tracking platform. Nike+ Fuelband accessories were made to collect valuable information from users, which helped them create better-targeted content marketing campaigns.
Best of all, the Nike+ Fuelband system provided users with an incentive to go head-to-head with others during workouts. Since the app can also be linked to social media platforms, it also allows users to share and compare milestones achieved. Given that everyone tends to have a competitive streak in them, it's a perfect setup that encourages customers to seek more rewards and get rewarded.
Key Takeaway
While digital marketing gurus will argue that you need as much information as possible for any successful campaign, this doesn't apply to gamification. This is because you don't want to bore your customers by having them fill out multiple forms just so that they can enjoy a gamified experience.
Collecting a user's name and email should be more than enough before they sample the game. Trying to extend the number of details you collect can be detrimental to you, as it's likely customer completion rates will take a nosedive.
5. Magnum & Social Sharing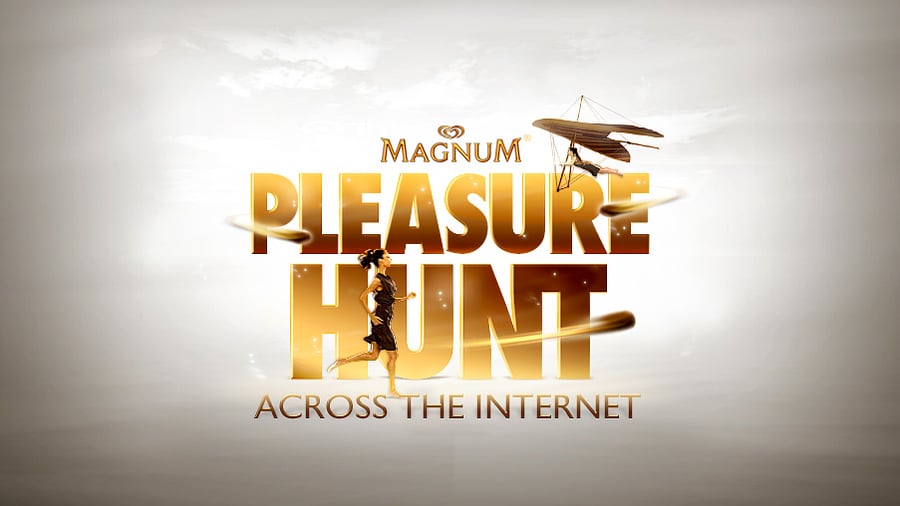 Ice cream company Magnum developed an interesting campaign during the launch of their ice cream bar, Magnum Temptation. With input from likable partners like YouTube and Citrine, they came up with a digital game that's pretty similar to a classic Super Mario Bros. adventure. However, what's unique about it is that the playing field is spread out on various internet pages.
To ensure that the game received good reception from the masses, Magnum made a point of promoting the page through social media shares. This proved to be a great strategy as Magnum temporarily held the title of the most tweeted URL in the world at one point.
Key Takeaway
Adding a social sharing button to your gamification project will be much appreciated by customers as they can celebrate their achievements with their near and dear ones. To pull this off, we recommend giving customers the power to customize canned messages when they win. In case of a loss, you can take it a step further and introduce a feature that allows them to invite friends over for a rematch.
Most prefer this approach over requesting a social share mid-game as it disrupts the playing experience. Rather than force them into a decision, let them voluntarily choose what they want to do. If the game was interesting, then odds are that they will always be ready to keep sharing.
6. Dominos & Mobile App Experiences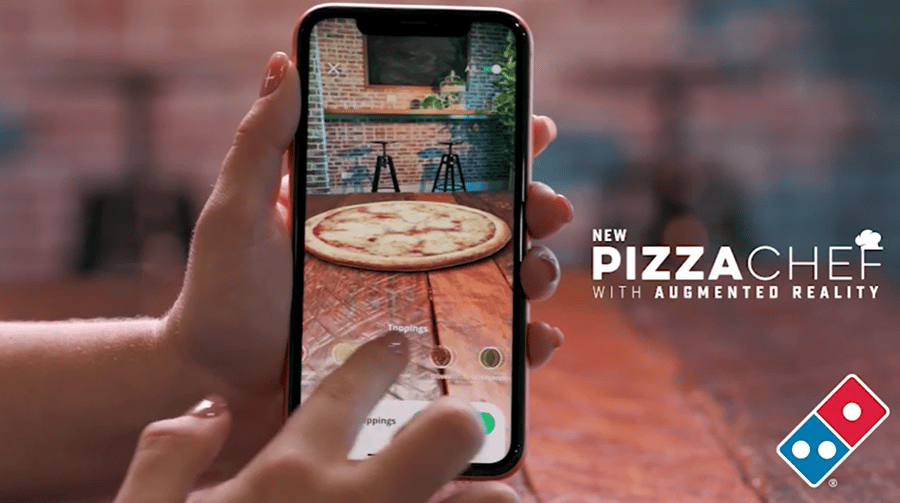 This popular pizza establishment incorporated gamification as part of its marketing strategy. While their menu selection is already impressive and allows them to record good sales numbers, with gamification, they aimed to enhance the overall customer experience.
Their gamification strategy in particular focused on providing customers with fun AR experiences. Their New Pizza Chef app, released for both Android and iOS, uses augmented reality to gamify the process of customizing and ordering a pizza. The customer can "see their dream pizza steaming right in front of them and viewed from any angle" as they add toppings to it, according to Domino's CDXO Michael Gillespie.
This was a great move as it allowed customers to have fun with the buying process. Rather than select options on a list, customers can see their pizza come to life in real-time.
Key Takeaway
Gamified customer experiences can be a great way to collect data on customer preferences. Using information that you have about your customers, you can come up with a pretty good idea of what topics are likely going to interest them.
If you'd rather not do this, you can always embrace personality quizzes from which customers can answer on topics like trending movie/TV/music shows. Say it's during Comic-Con season or there's a major holiday coming, you can ask questions like "Who'd you rather be? Superman or Batman?" This approach usually works because it gets people thinking about current topics that they are interested in.
You can take it a step further by promoting the quiz on your social media pages. While you're at it, why not also incentivize the quiz so that your customers feel compelled to share with others?
Conclusion
The buying journey isn't always a straightforward process. Once you understand this, you can improve your odds of making a sale. Develop a clearly defined roadmap complete with signposts that progressively lead customers closer to a purchase.
While this sounds like a hard task, gamification offers you a brilliant opportunity to achieve this and then some. This is because your customers can move from one point to another without having to experience the inconvenience of a lengthy sales pitch.
These tips can help you develop a brilliant gamification strategy that not only engages existing customers, but also helps you land new users whilst driving your eCommerce traffic and sales numbers further into the black.