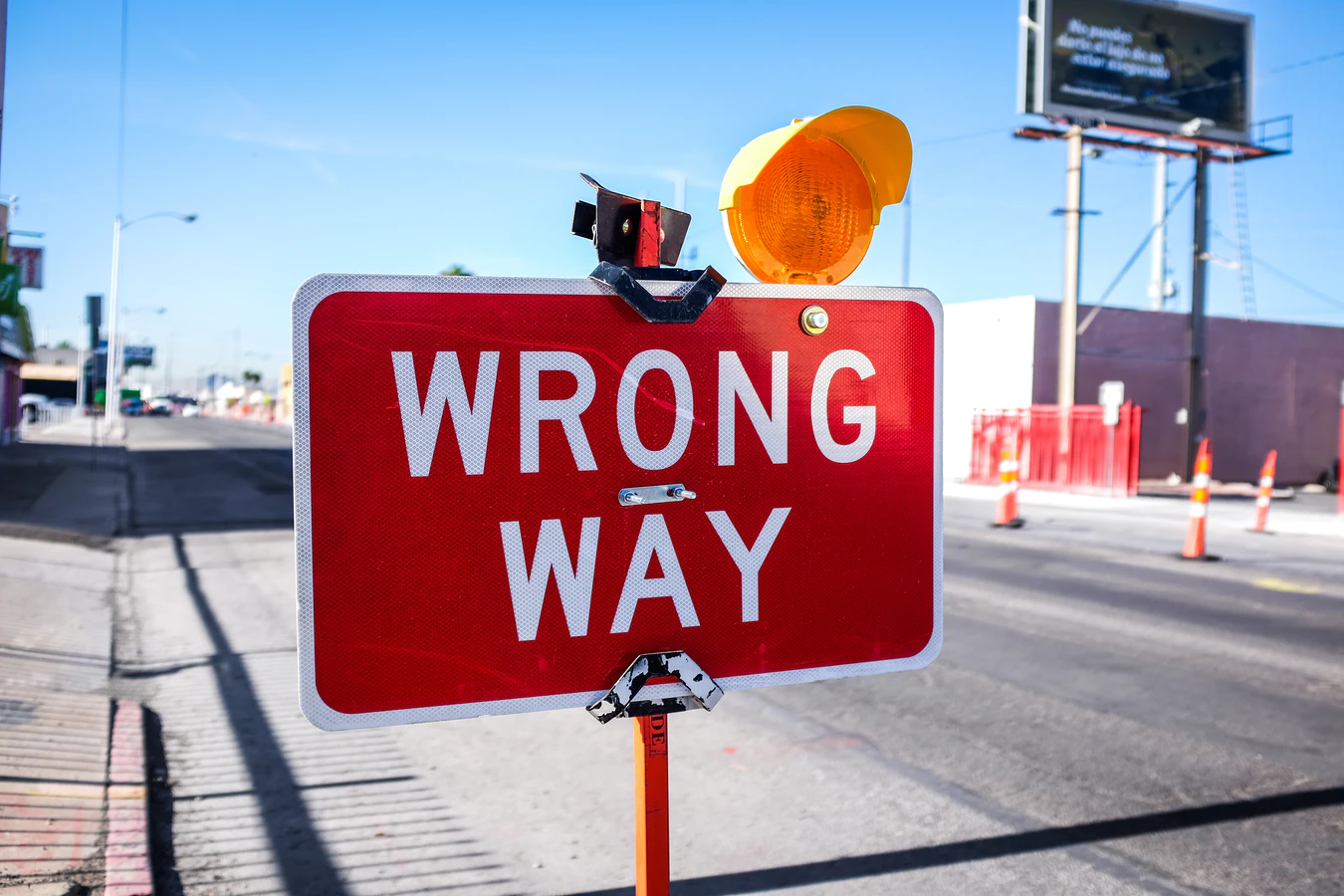 A penalty always signifies that something has been done incorrectly. Consider sports; when a player gets a penalty, they are often punished in some way, which affects their whole team and in most cases, the outcome of the game. The same is true for Google penalties. Google punishes your website if your strategies and tactics go against their goal of delivering relevant content to users who search for it.
Respecting Google's rules means that you'll rank higher than the competition. However, your website can be pushed down and away from users if you go against their rules. Once you've been penalized, it can be difficult to get back to your previous position. For these reasons, it's important that you understand the most crucial Google penalties that many websites are guilty of committing.
What is a Google Penalty?
According to HubSpot, "a Google penalty is a punishment against a website whose content conflicts with the marketing practices enforced by Google. This penalty can come as a result of an update to Google's ranking algorithm, or a manual review that suggests a web page used 'black hat' SEO tactics."
Essentially, Google is looking for organic approaches to improving SEO and boosting your ranking. If you do anything artificially or forcefully to try to rank higher, Google will investigate your website and how you're gaining traffic.
If they don't agree with your tactics when it comes to organic SEO, you'll be penalized. You may also face the consequences of being removed from the Google index.
That being said, there are two types of Google penalties that you'll have to consider.
Manual Penalties: These penalties occur when someone (a real person) who works for Google reviews your website and penalizes you. These can be caused by reports from users, competitors, or at random.
Algorithmic Penalties: These penalties are applied by Google's algorithm without the need for human or manual intervention. These penalties are more common because the algorithm works in real-time and is much faster than a human. The algorithm scans and weeds out any links that don't seem trustworthy.
No matter the type of penalty, either can have serious implications for your business. You'll have to work to avoid them using white-hat SEO tactics, quality content, and organic link building.
10 Common Google Penalties
The following penalties are common for many websites. However, no matter how common, these penalties can have a negative impact on how your website ranks on search pages.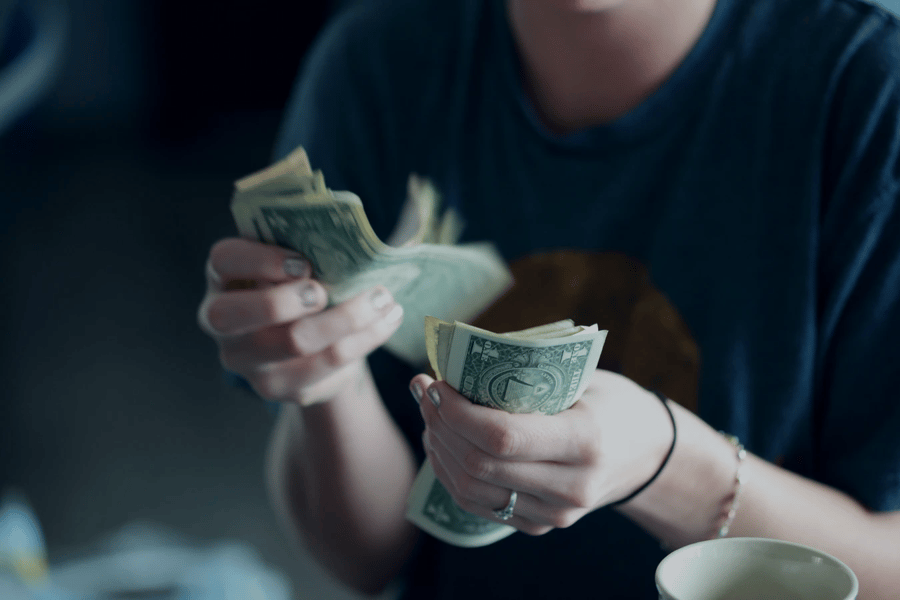 Source: Unsplash
1. Purchasing Links
One of the most significant penalties is purchasing links, also known as spammy links. This tactic may have worked over a decade ago before Google was able to determine which links were real and which were purchased, but it won't fly anymore.
Link scheming is the process of buying links from low-quality and non-relevant websites so that a website can build an artificial reputation of relevance and rank higher in SERPs.
Purchasing links will no longer rank your website higher in SERPs. A feature of the algorithm called Google Penguin runs in real-time and depreciates spam links. Anything deemed as spam won't have a positive impact on your search rankings. In fact, it may negatively impact you if Google believes you're using tactics that go against their rules.
2. Keyword Stuffing
Google Penguin also targets the trigger for a penalty when it comes to stuffing keywords into the content.
By inserting too many keywords into your page and repeating those keywords in order to cheat the rank when it comes to relevance, Google can penalize your website. Many websites are guilty of this because they don't understand that Google is much more sophisticated than they think.
Instead of searching for just keywords, Google is more importantly searching for quality and relevance. By using the same keyword over and over again, you're not proving to Google that your content is coherent, and you can be penalized.
3. Duplicate Content
Duplicate content is penalized by another feature of the algorithm called Google Panda. As we have mentioned, Google's goal is to provide users with the best content based on their search. Copying content is not the best way to target users.
Unique content, however, can help give you a fresh POV on a topic that makes your website different from your competitors. Google sees this uniqueness and will often reward you.
However, if you duplicate content, Google knows who had the content first and will penalize your website for copying. This content doesn't help users and instead inhibits their ability to search for the best content.
If you have duplicate content on your website, your chances of getting penalized will increase. Ensure that all of your content is written with a unique perspective. There are many tools available to help you avoid plagiarism, including CopyScape. If you do discover duplicate content on your website, you can remove the content or rewrite it with a fresh voice.
4. Low-Quality Content
Believe it or not, Google can determine the quality level of your content. If you want to rank higher on results pages, you must have quality content on your website. Google wants to make sure that you provide value to the people who visit your website. After all, the more value you provide, the more quality backlinks you'll receive.
Google Panda can determine whether your website has too many pages with low-quality content. It's important that you frequently scan your website for any content that could be of low quality. You can do this by looking at each page's bounce rate. A high bounce rate is a sign that the content on that page isn't relevant to their needs, which means it may be in need of changes.
5. Cloaking and Distorting Content
According to Google Webmasters, cloaking is "the practice of presenting different content or URLs to human users and search engine robots." Essentially, cloaking uses sneaky redirect links to trick search engines.
Cloaking happens when you distort content that's being accessed by search engines by developing layered content that can make the search engines believe your website has various different pieces of content through the use of misleading links.
This tactic is typically used to try and deceive search engines. However, if your website is found out, you can get completely removed from the Google index.
Cloaking is absolutely Google-illegal. Instead, you should focus on developing valuable content for your users so that search engines see the same pages your audience does.
6. Slow Load Times
Google will penalize you if you have a website that loads slowly. The reason for this is that no one has the patience to sit and wait several minutes for a website to load. Instead, they'll simply click the back button and go to a rival website that will most likely load quicker.
Speed problems are particularly easy to avoid, and you can do so using Google's PageSpeed Insights.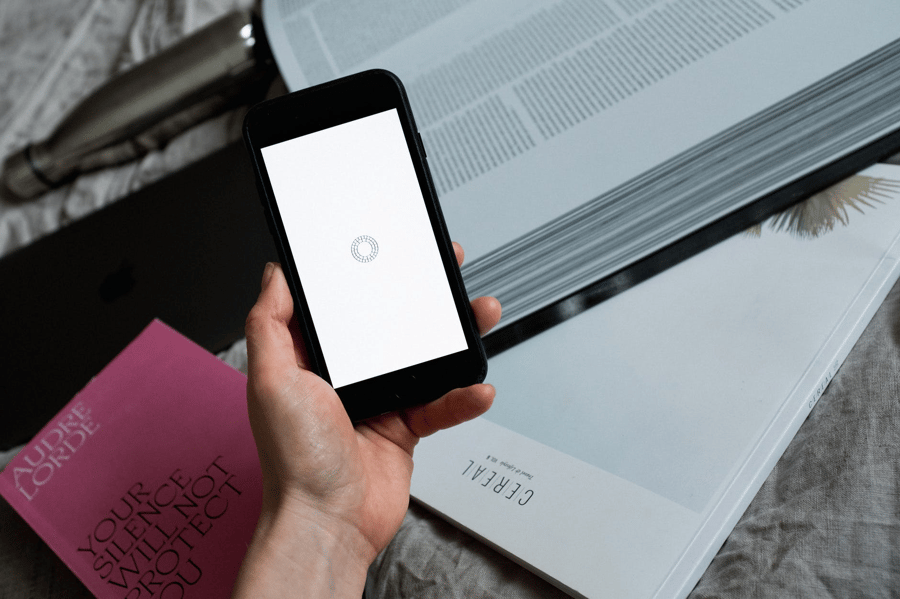 Source: Pexels
7. Broken Links
In order to continuously provide relevant content to your audience, Google will make sure that your web content is up to date. This means that they'll ensure that no links are broken. Google digs deep for any hidden errors within your website, including all of the links you use.
A 404 error, or broken link, is easy for Google to find. If you have any broken links on your website, Google will think that you're not updating as often as you should or that you don't care about the end-user.
Scanning your website for any broken links and fixing them can help you avoid any unnecessary Google penalties.
8. Not Being Mobile-Friendly
Google's main concern is not your website; they care about the user most of all. Because many searchers no longer come from computers but from phones, you can be punished for not having a website that's mobile-friendly. Google uses mobile-first indexing, which means that they index websites based on its mobile version as well as their desktop version.
Google rewards mobile-friendly websites and punishes those who are not mobile-friendly with a reduction in traffic. If your website is not mobile-friendly, you could be faced with dropping rankings, which can reduce the number of clicks to your website.
9. Overusing Anchor Text
Anchor text is the text that contains a hyperlink, which you can click on to be redirected to another page or website. Not using anchor text correctly or overusing it can cause your website to be penalized by Google. Overusing anchor texts is a common problem for many websites.
Google wants these links to appear as natural as possible so that users can be directed properly. Misusing them means that users won't be redirected to relevant websites or pages.
10. Not Including Outbound Links
Outbound links are important to Google because they demonstrate that you're a credible business or website that links to other credible websites and businesses. Including outbound links to high-authority websites proves to Google that you're creating relevant content and not spam.
Not using outbound links may not necessarily penalize you in the traditional sense, but it can inhibit your ability to rank higher than your competitors who are using outbound links and creating content to demonstrate authority.
Final Thoughts on Avoiding Google Search Penalties
SEO mistakes are not uncommon; even the best websites will likely receive a penalty from time to time. All Google penalties can be easily avoided if you're diligent enough.
Whether your SEO practices are intentionally bad or not, you can still be penalized. Google doesn't understand intent, just that you are or aren't following the rules. By taking a look at the most important penalties and fixing any mistakes that your website may be committing, your rankings will improve.
Avoiding these penalties will be key to helping your website rank higher on SERPs and beat out the competition.