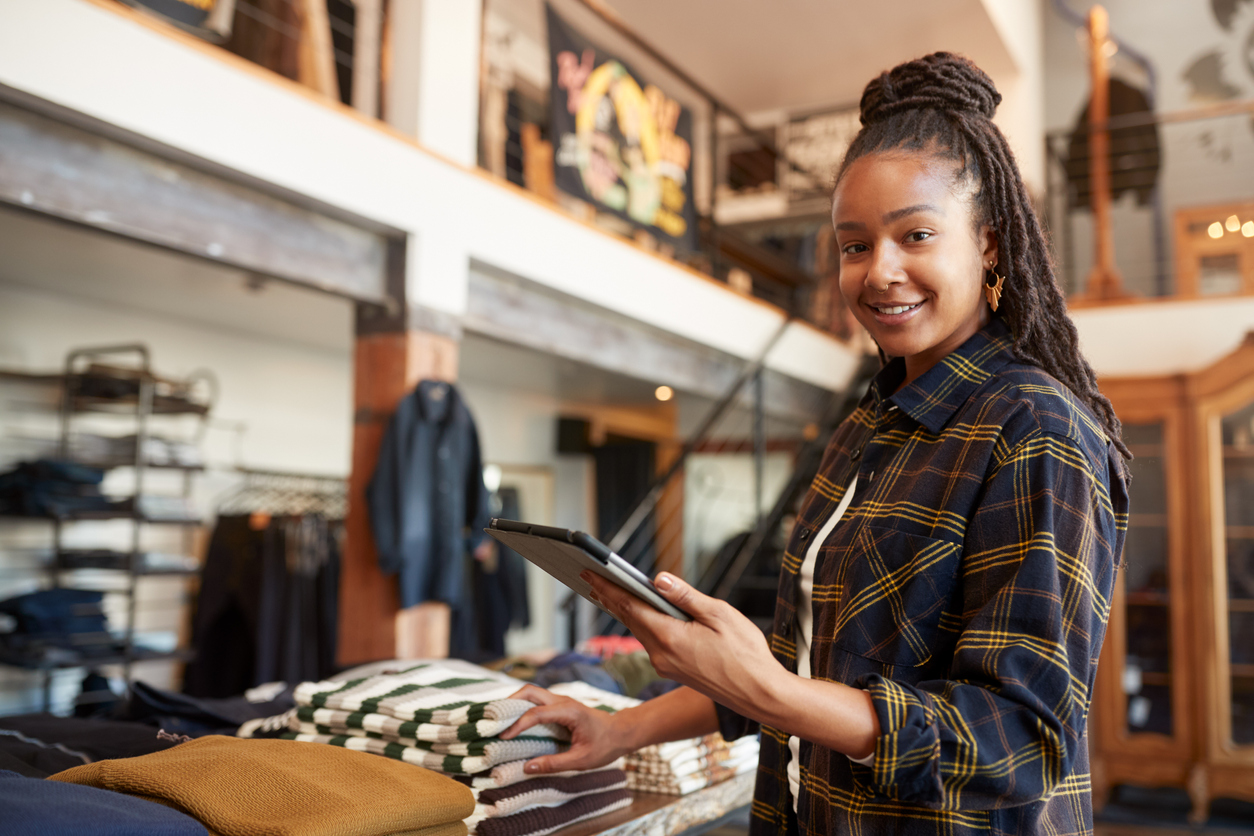 There is no better time than right now to start your own clothing line online. Not only are there more resources than ever to get you started in the right direction, but there are also endless ways to market your clothing line, which means it's easier than ever to find your customers and put your products in front of them.
Of course, no matter how simple it might be to start your own clothing business online, there's still plenty of work to be done. While anyone can have a good idea for a clothing line, far fewer actually take action on that good idea. And even fewer still will continue pursuing their clothing line business months down the road.
And that's good news for you.
Once you learn the right way to start your own online clothing line, it really is just a matter of doing something every day to help your business grow. If you commit to following your plan, then online business success is almost guaranteed.
Step 1: Know the Market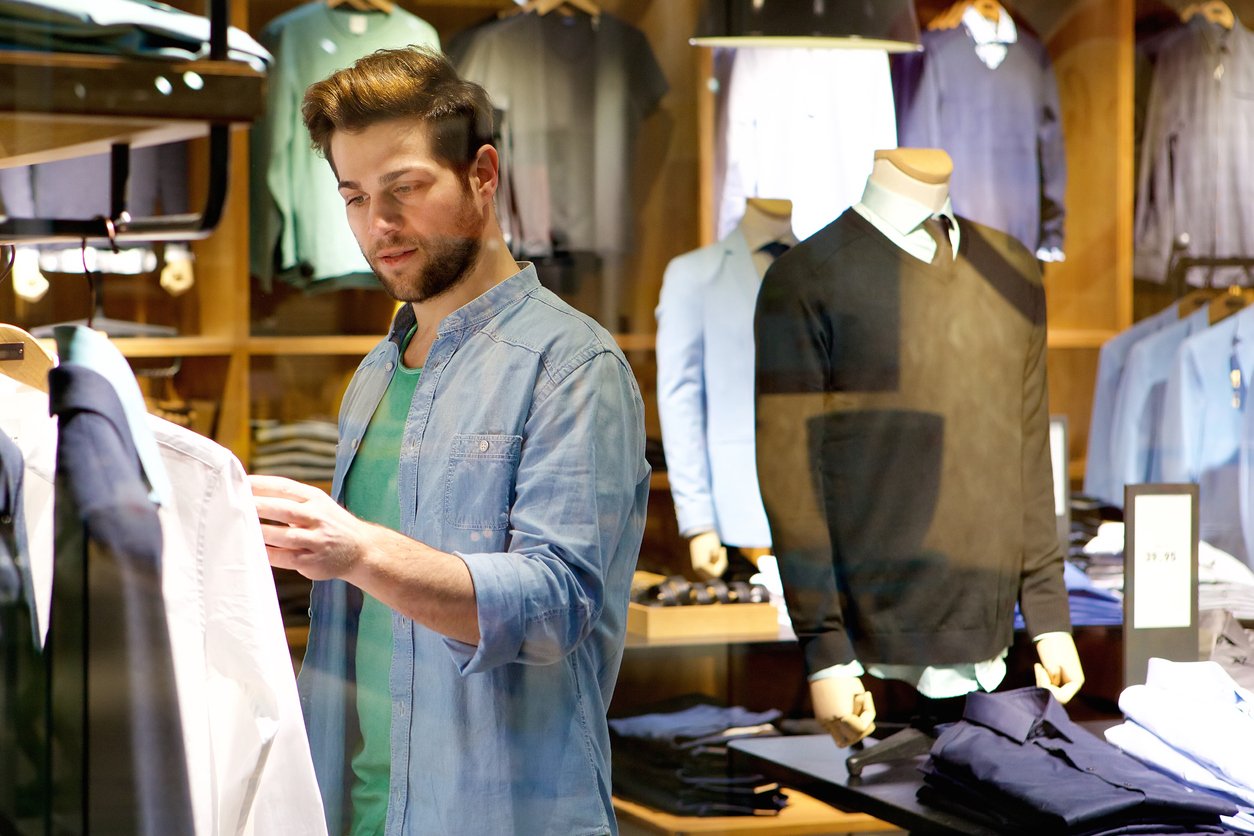 The first step to developing a successful online clothing line is understanding what the market wants and needs. Today, more and more people are looking for comfortable, versatile clothes online. Because customers don't try on clothes before they make a purchase, online shoppers enjoy clothing that doesn't require a "perfect" fit, like sweatshirts and hoodies, for example. Some of the most profitable (and popular) clothing line niches online include:
Activewear
Streetwear
Shapewear
Footwear
Another increasingly popular clothing niche online is baby clothes, especially those that offer a unique marketing angle, like funky graphics, popular trends, or quality and organic materials. Natural materials that use limited or no dyes are popular among parents whose baby is sensitive to other materials. Baby clothes that are sold with matching sets for moms and dads are skyrocketing in popularity at the moment, making that specific niche a smart one to invest in for entrepreneurs and savvy digital marketers.
Step 2: Pick Your Business Model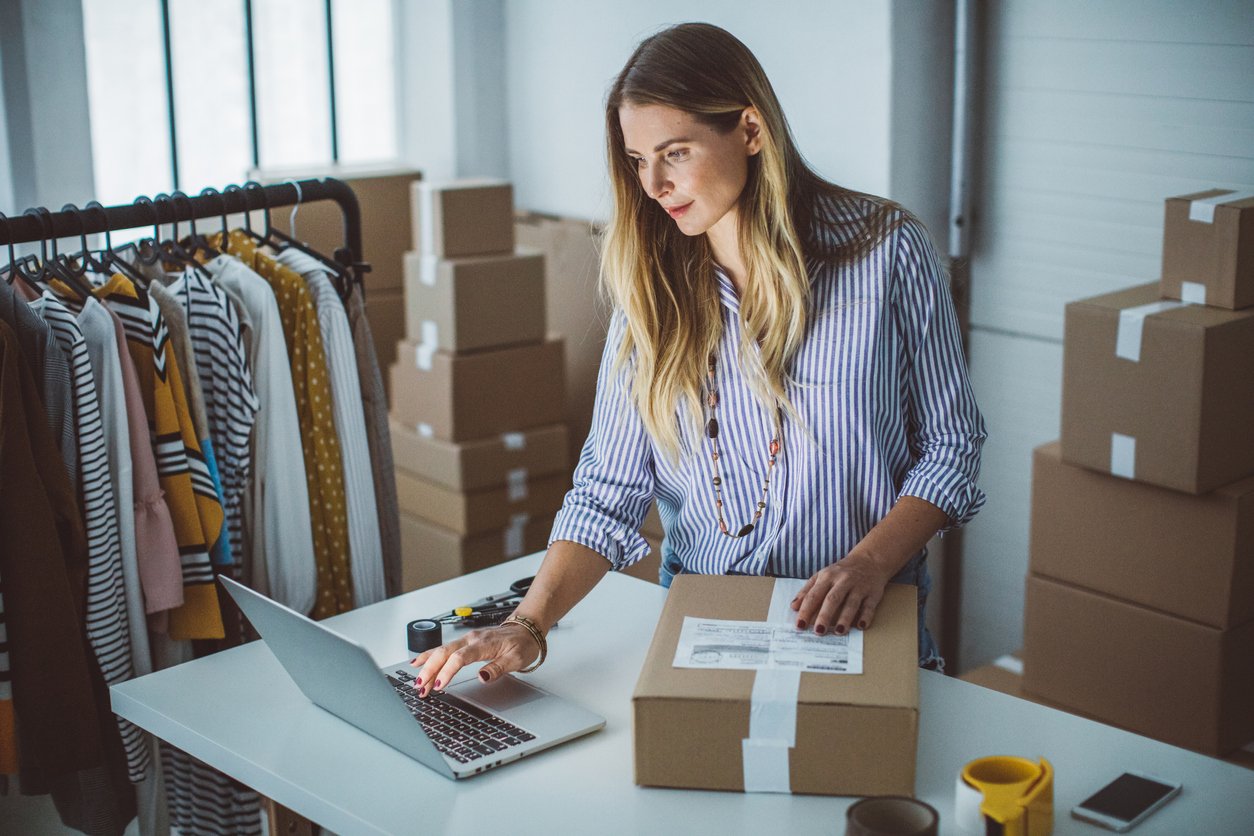 Although online clothing lines often differ from physical clothing lines, there are several differentiators in the online clothing world itself. Knowing which model you're going to build your online clothing line on will help you immensely, especially as you look for suppliers and start to actually design items. Additionally, the different online clothing line business models require different upfront investments. Depending on your financial position starting your company, knowing what's required monetarily of each of the various models will help you decide on the best starting point for your brand.
Print on Demand. One of the easiest ways to develop your own online clothing lines, Print on Demand (or POD) businesses offer a fast, affordable way to put your unique designs on products. Because products are only printed on after they've been purchased, POD models can typically be started with very little financial investments upfront, making it a great model for first-time entrepreneurs and for those wanting to test their ideas first.
Private Label. Private label clothing lines give you the ability to develop products that carry your brand name. Although the same products can be sold by other retailers, your ability to put your own label on them allows you to develop a strong brand presence that your customers can identify and connect with. Because of this, private label brands can often sell their products for more money. Depending on the retailer you choose to work with, private label products can be altered beyond just the label that's in them. However, the more alterations your retailer allows for, the more money you can expect to spend to have them produced.
Custom Wholesale. Custom wholesale is similar to regular wholesale businesses except for the fact that the products are customized. Depending on your wholesaler, clothing items can be altered before you purchase them in bulk, including unique prints, embroidery, and other small modifications to the fit and style. Unlike POD stores, custom wholesale models need a decent amount of capital in order to launch their online storefront.
Custom Couture. The ultimate customization in the world of design and fashion, custom couture stores offer products that are individually created for the exact specifications of each customer. Higher-end clothing items, such as wedding dresses, formal gowns, and men's suits, typically fall into this category. While custom couture products sell for much more than their counterparts, the amount of time and money required to start these businesses is significant, which means you need to be confident about your idea before fully committing.
Step 3: Do Your Competitive Research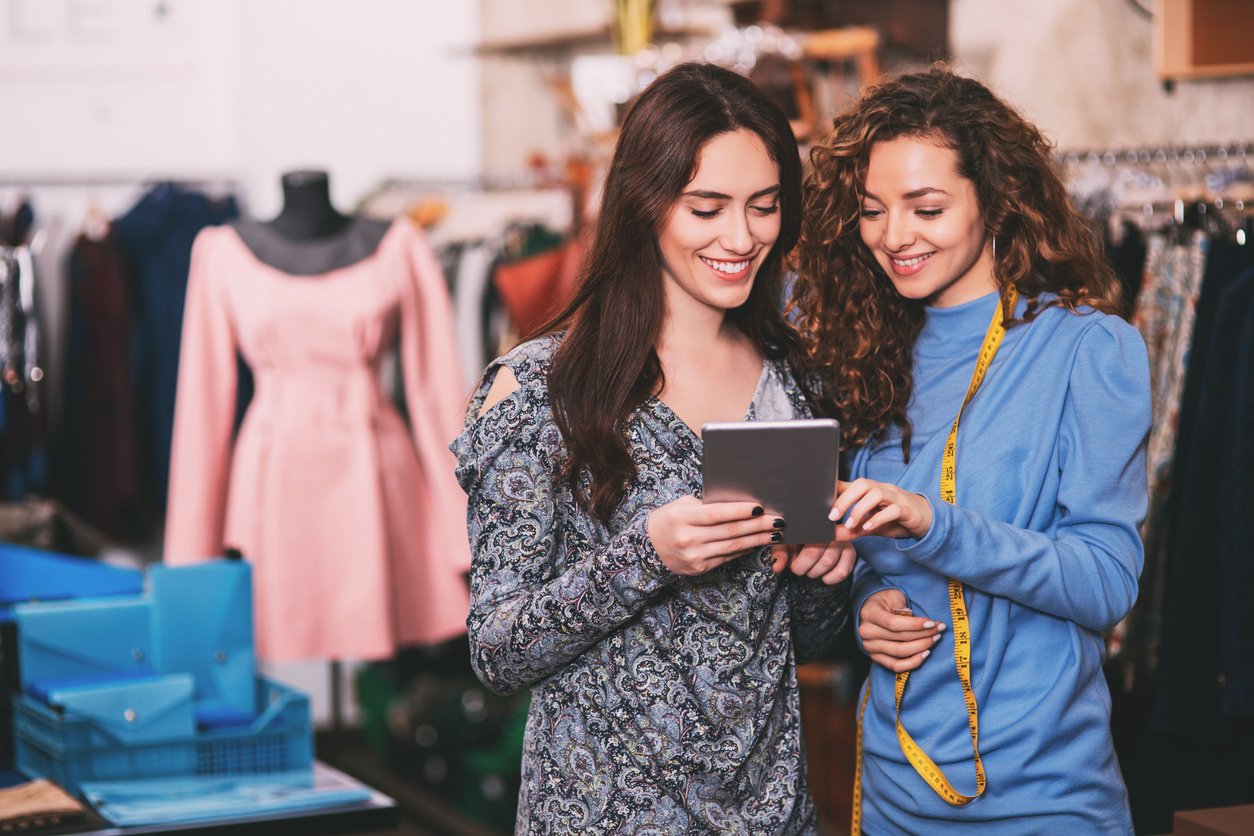 Once you've identified your general market and business model, it is time to dive into researching your competition. This market research is critical for positioning your brand the right way in the market. By knowing what your direct competition is doing (and not doing) you can develop a strong business plan, one that takes away a lot of the guesswork that you'd otherwise need to go through.
One of the keys to doing competitive research is finding your specific niche. Your niche gives you direction, both for product creation and marketing, so that you set your online clothing line business up for success from the get-go.
Typically speaking there are two types of niches you want to identify for your clothing line: Broad and Micro.
The broad niche for your clothing line gives you a general focus of what you'll be selling and who you'll be selling to. Below is a list of the most common broad niches in the online clothing world:
Swimwear
Activewear
Underwear
Sleepwear
Business Clothes
Casual Clothes
All of these niches have the ability to focus solely on men, women, or kids, too.
After identifying your broad niche, you'll narrow your business idea down even further by creating a micro niche for your brand. Micro niches are, as you can imagine, even more specific than the broad niche, which means they give you an even better idea of who your customers will be. In order to find your micro niche, you'll want to consider your desired target audience and the specific products you're going to be selling online. In doing so, you'll be able to clearly see the people who will be buying your products, which means that your marketing will be much easier to create and develop.
Examples of potential micro niches include:
Sweatshirts for women who love cats
Yoga leggings for plus size women
Capsule wardrobe pieces for female teachers on a budget
Another aspect of doing competitive research for your online clothing business is seeing what your direct competition is not doing. By identifying holes in your prospective niche, you can come to the market with a solution that customers really want and need. If you can't identify any holes in your desired market, then you might need to redevelop your business plan so that you can be sure that your online clothing store doesn't just add noise to an already saturated niche.
Step 4: Find Your Manufacturer and Develop Your Products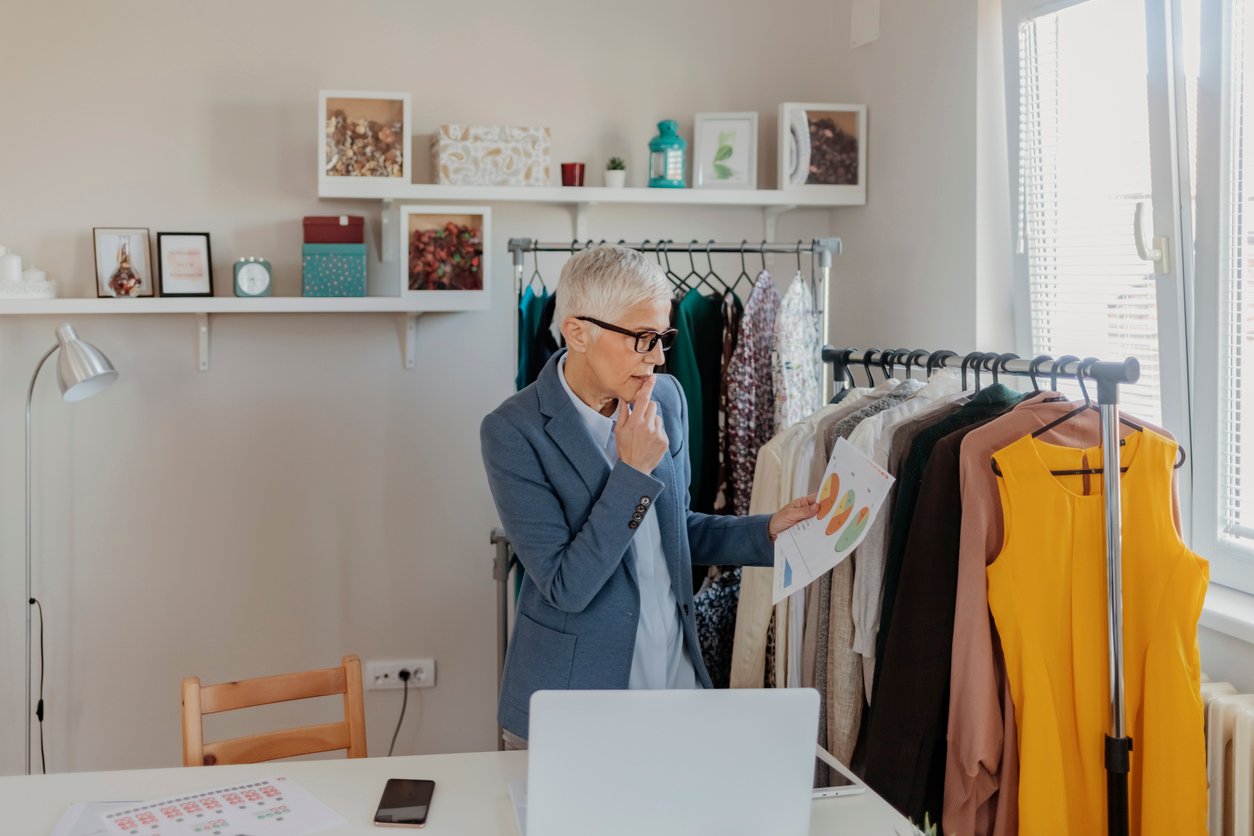 There's no shortage of manufacturers in the world who are ready and willing to create your products. However, you'll want to look around at all of your options before starting work with just any manufacturer (or the first one you find). Be sure to ask for samples and communicate your product vision in order to find the best match possible for your clothing brand.
And always make sure that the manufacturer you're wanting to work with has plenty of positive reviews.
Step 5: Choose Your eCommerce Platform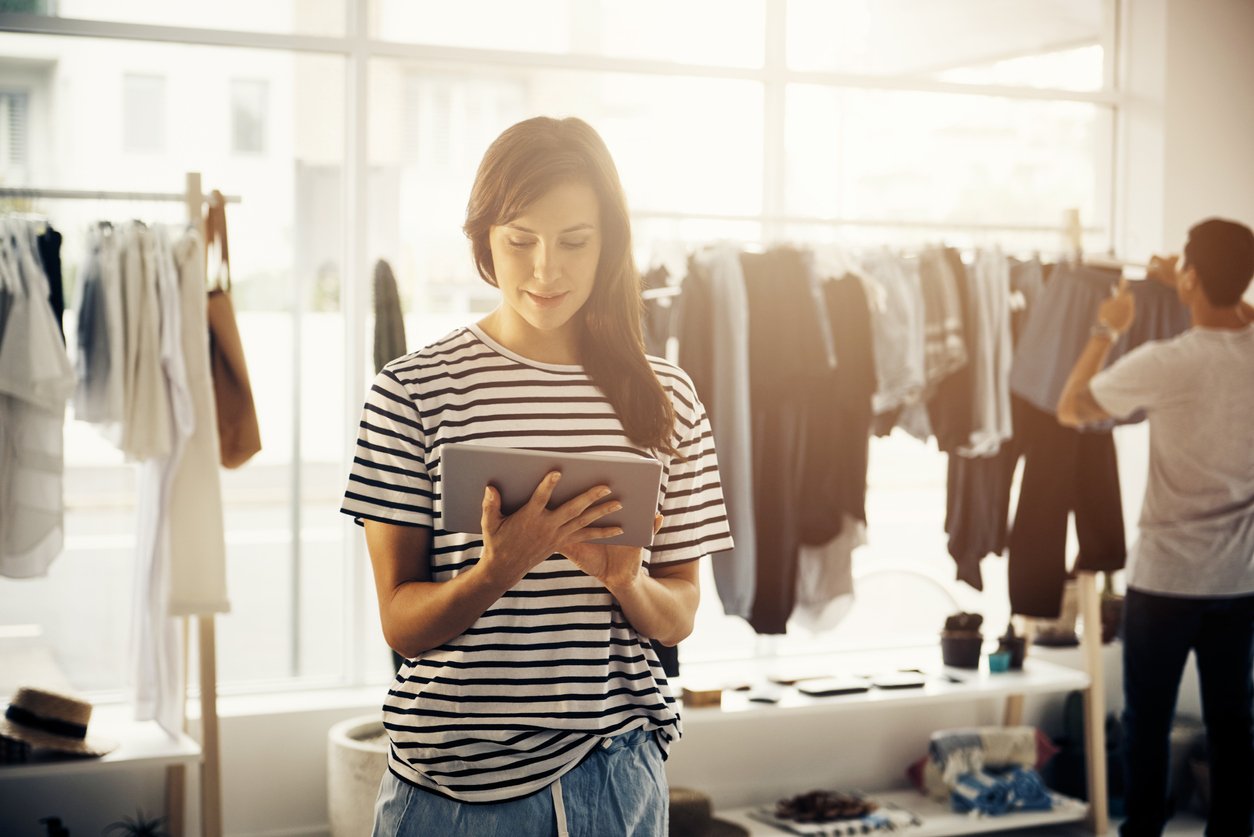 Choosing the right eCommerce platform for your online clothing line is like choosing the right location for a physical storefront. There are plenty of different platforms you can build your online store on, but you shouldn't select a platform without some careful decision-making. Not all eCommerce software includes the same features or allows your business as much growth.
The most popular choice of eCommerce platform is Shopify, especially in the clothing niche. However, popularity doesn't necessarily mean it's the best — it just means they've done more marketing than other providers. It's true that Shopify is easy to set up and use, and can create some visually appealing online stores without a lot of effort (which is why it's attractive to people starting a clothing brand). But Shopify also has tons of limitations that can prevent you from running your business the way you want to, and can harm your ability to grow your brand.
For example, Shopify places limits on the number of product variants you can have on any one product. This means if you have a large number of sizes and colors available for a certain apparel item, you may not be able to fit every combination onto a single product page. You'd need to split your product among multiple product pages, perhaps having half the available sizes and colors on one page, and half on another. However, customers won't expect this, and won't know other sizes are available on a different page, so you could miss sales.
That's just one of the issues with Shopify — others include limitations on promotion stacking, lack of an option for single-page checkout, and constantly ballooning app fees that can double or even triple the cost of your plan just to add important features to your store. It may be popular, but it simply isn't the best option.
The best platform to begin and grow your online clothing brand is Shift4Shop. With all the features of Shopify (and then some) and none of its limitations, Shift4Shop is simply a better choice all around. It doesn't suffer from Shopify's problems and since it includes more features, it's rare that you'd need to pay for an app. Best yet, if you use Shift4 Payments as your payment processor, Shift4Shop will permanently waive your monthly fee by giving you access to the free End-to-End eCommerce plan. This plan includes all the features, has no limits, and would cost around $299/month on another platform.
Shift4Shop makes it simple to get your online clothing line up and running. Loaded with features and capable of integrating with hundreds of other useful eCommerce tools, it's simple to use, easy to customize, and always up to date with the latest trends and tech.
Step 6: Create Your Marketing Message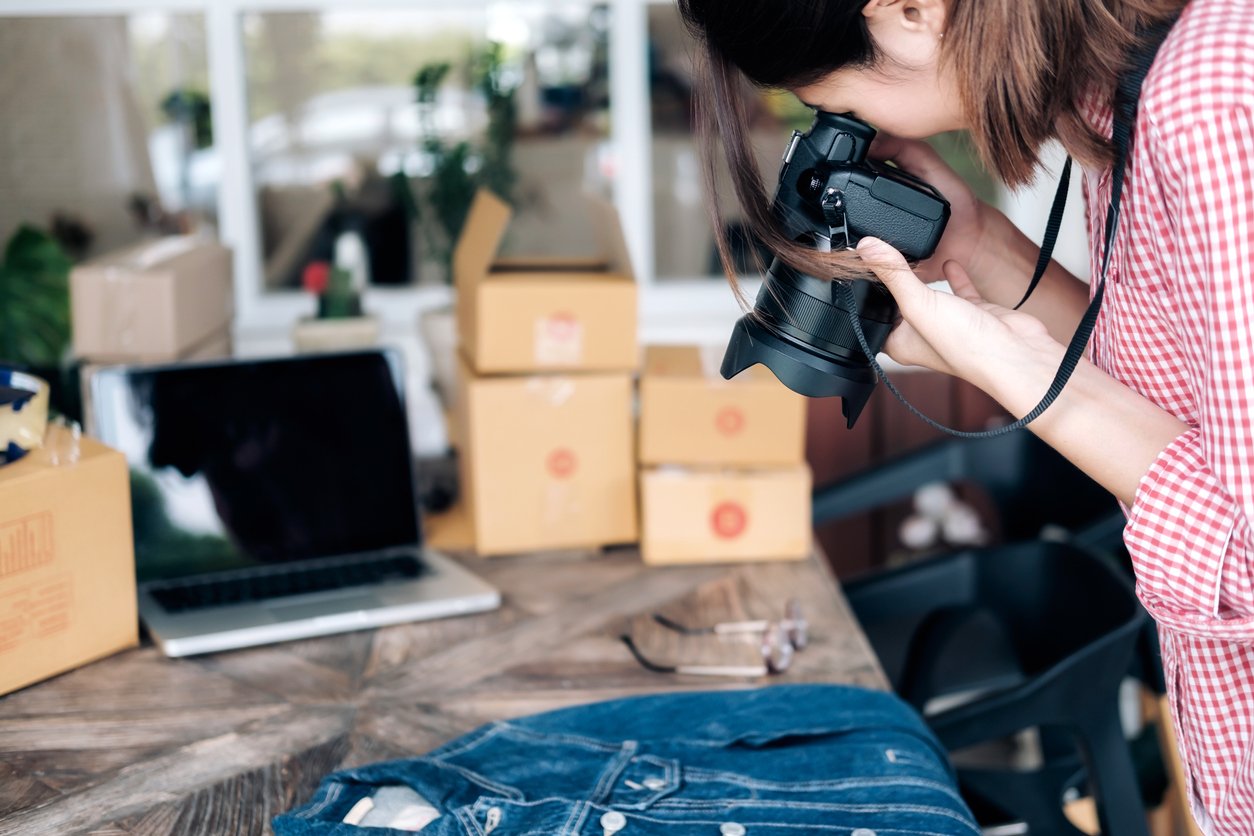 No online clothing line can be successful without customers, which means you need to have the right marketing in place from the very beginning. Knowing who your customers are (or will be) will help you create the right messaging. To make your marketing efforts even easier, there are plenty of ways to discover valuable insights about your customers, including where they hang out online, what they're interested in, etc. Some of the information you'll want to uncover for your marketing purposes includes:
Age group
Hobbies
Profession
Location
As you learn more about your customers, you'll discover what they're really wanting from your product. What are they not currently getting? What do they want more of? What do they need to know in order to buy?
Conclusion
By following the steps above and investing plenty of time into developing your unique clothing brand plan, you can create a successful online clothing company that generates revenue while you sleep. The most important aspect of creating any online business is committing to it so that you take action, no matter how small, every single day. And, of course, when you need help, be sure to ask for it.