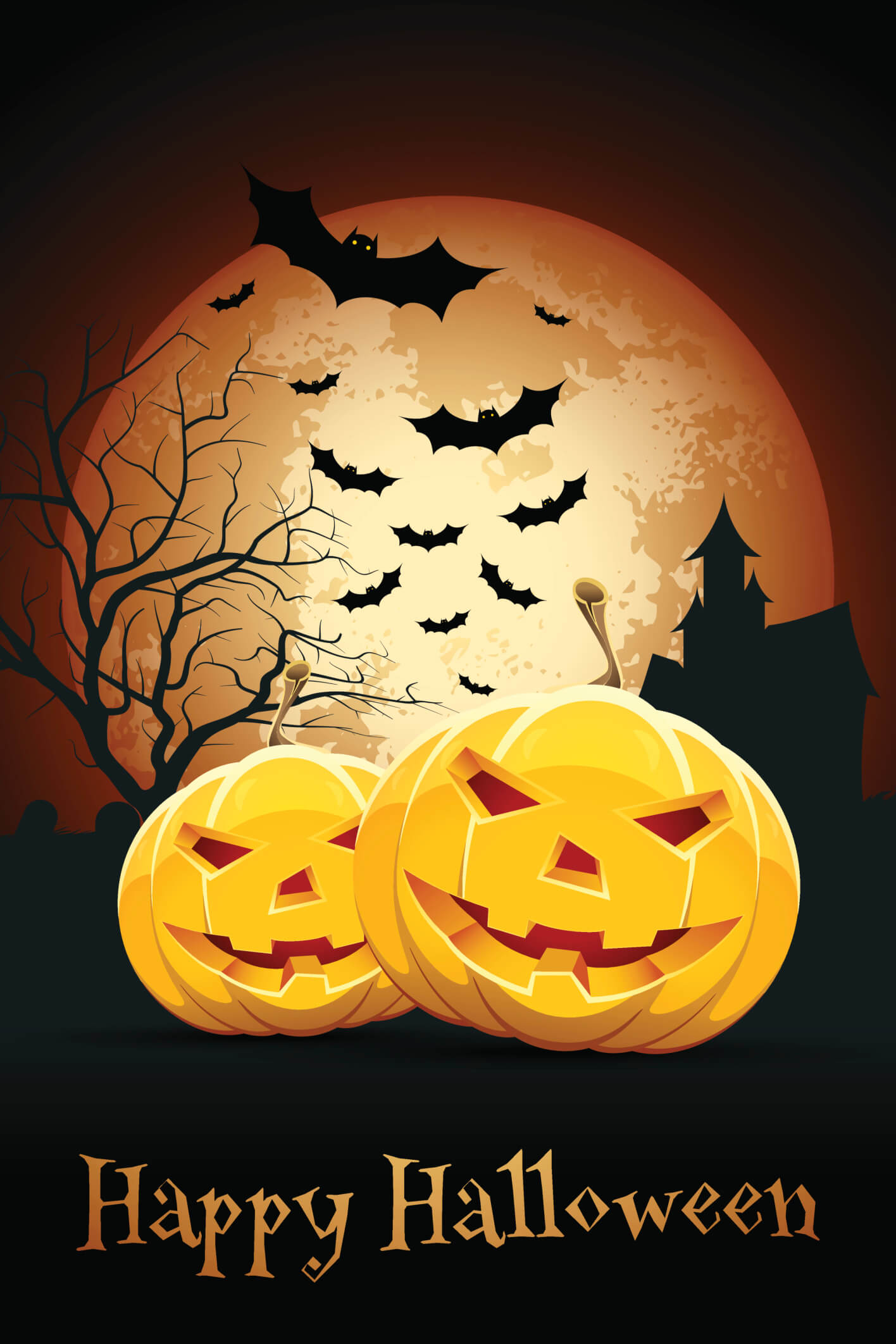 Halloween is just around the corner and millions of people are hastily prepping for another festive, ghost-and-ghoul filled day, including our 3dcart merchants! That's right, it's 2015 and physical retail establishments aren't the only ones getting in on this year's $7.9 billion dollar expected goldmine; online merchants are here for the reaping as well!
Times are-a-changing, and with each passing year, more and more Halloween shoppers are hitting the web for all of their candy, costume, and decoration needs. In fact, this year, 41% of shoppers will buy Halloween goods online, with the average person planning to spend $74.34 and the average household planning to dish out $125!
But Halloween isn't a holiday to be celebrated by candy and costume stores alone. Countless retailers of all varieties will welcome shoppers to their stores with spooky decorations and killer promotions. We'd like to showcase some of the 3dcart powered sites that have amped up their stores in celebration of 2015's Halloween.
Epic Movie Costumes (www.EpicMovieCostumes.com)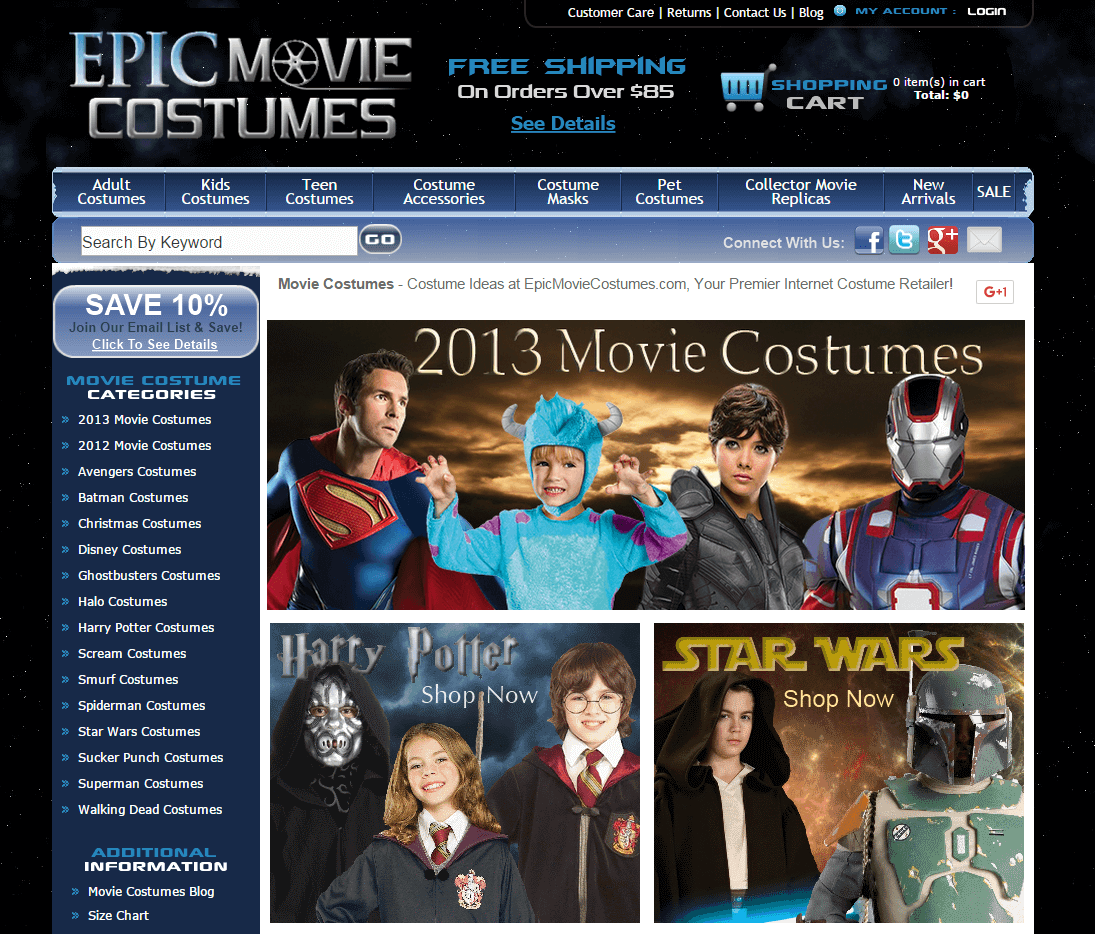 EpicMovieCostumes.com is your number one online store for movie costumes, replica props and accessories from all of your favorite films and TV shows! They offer one of the largest selections of officially licensed costumes available anywhere. Not only do they offer some of the hottest new release costumes and accessories from the blockbuster hit flicks of the year, but they also carry movie outfits and props from some of the all time favorite classic films, cartoons and TV shows!
Vinyl Friend (www.vinylisyourfriend.com)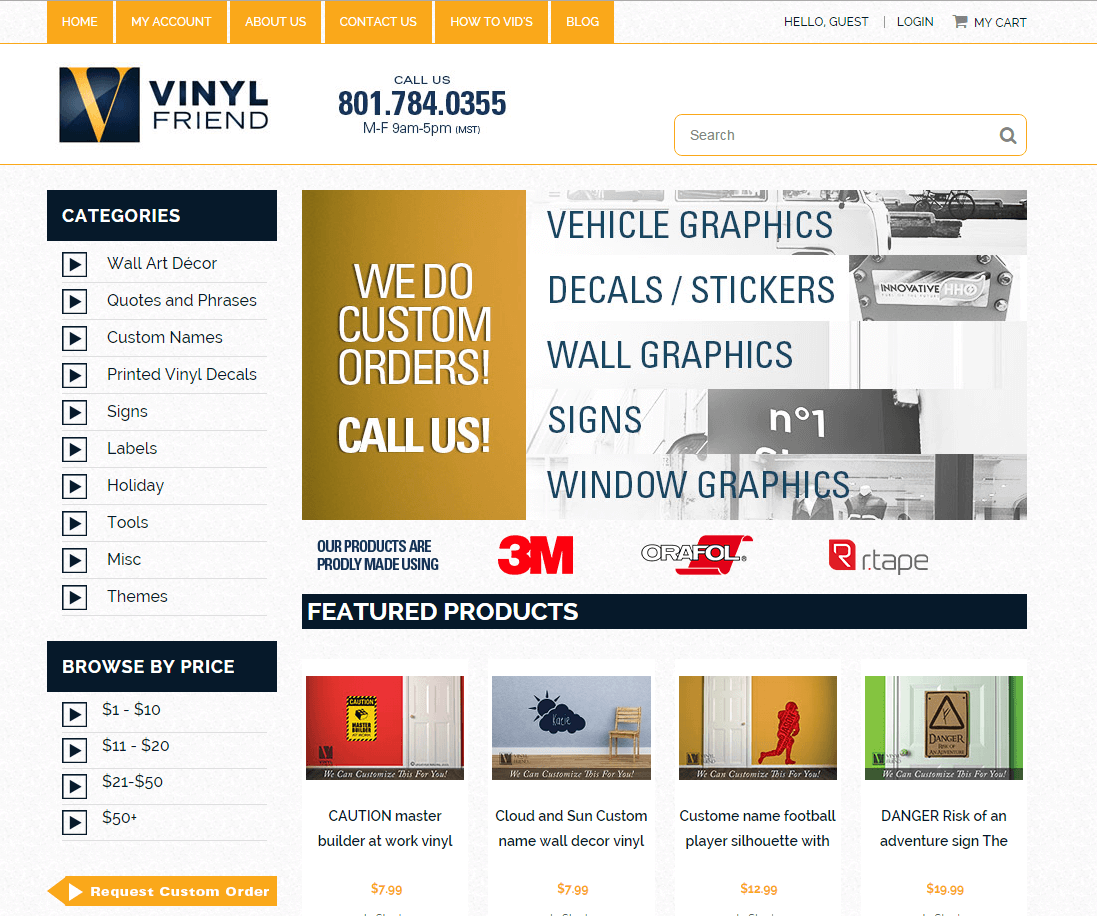 Vinyl friend is a leading, premier decal shop with over 15 years in graphics experience, providing shoppers with wall vinyl, decals, stickers, and signs! Check out their huge collection of Halloween goods, featuring bats, ghosts, pumpkins, witches and more.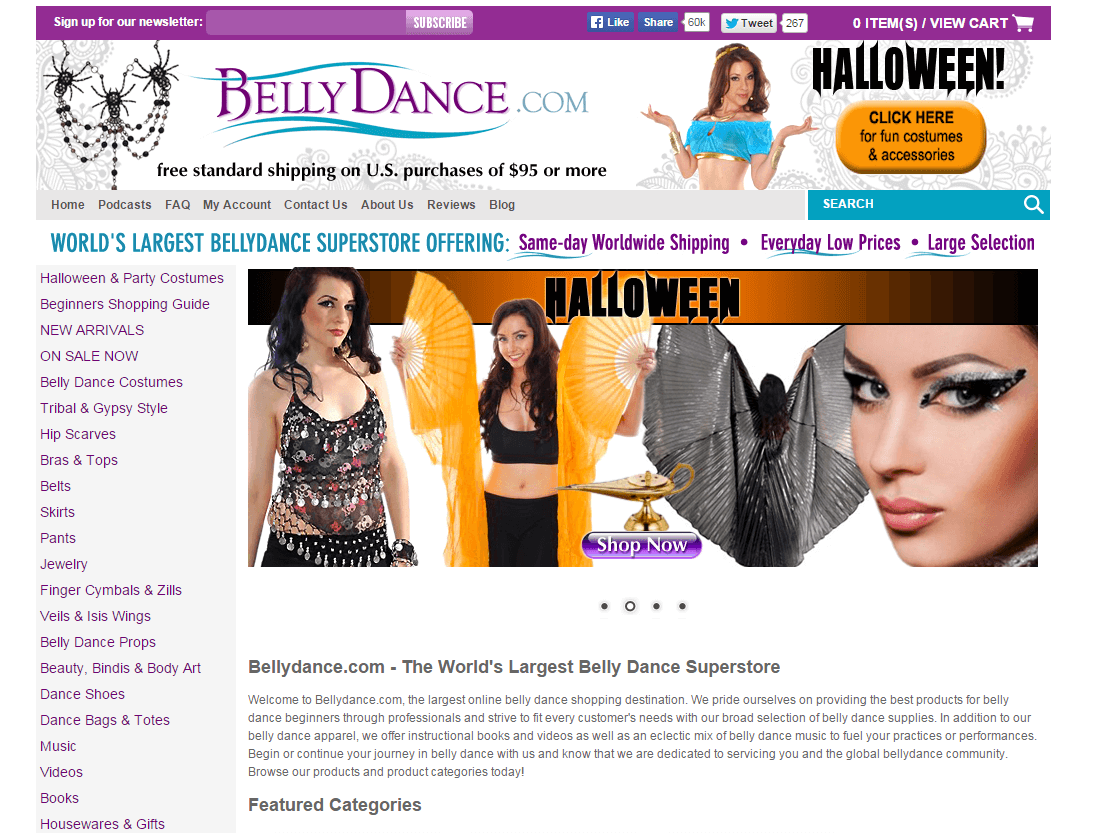 Bellydance.com is the world's largest bellydance superstore, helping shoppers every Halloween shimmer and shine as a bellydancer, genie, Arabian Princess, Cleopatra, Gypsy Fortune Teller, and more! Check out their huge, exotic collection of costumes for adults and children.
Venetian Mask Society (www.venetianmasksociety.com)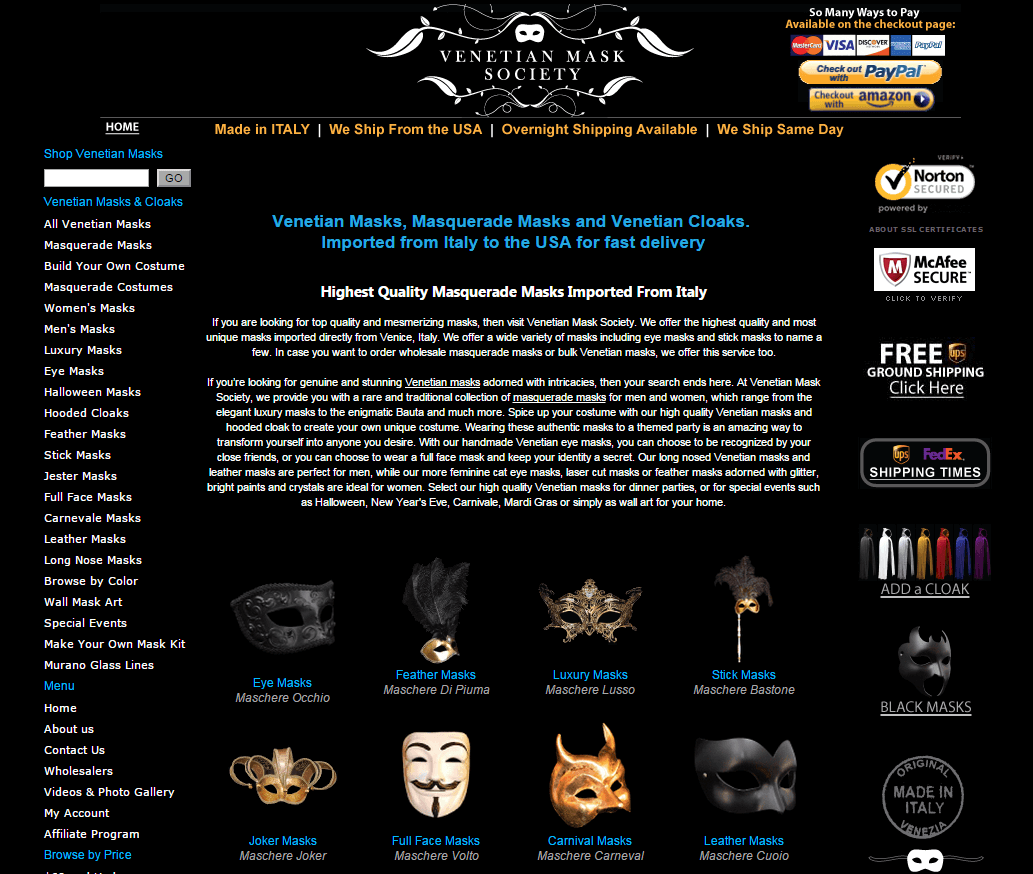 The Venetian Mask Society's goal is to be the world's best Venetian and Masquerade mask supplier, providing customers with Venetian Masks of exceptional quality, sentiment, and creativity, while offering superior customer service. Venetian Mask Society's online store features a wide selection of over 300 different styles and patterns of authentic hand-made Venetian Masks, Masquerade Masks, Venetian Cloaks, Costumes and accessory items.
Spider Hill Prop Works (www.spiderhillpropworks.com)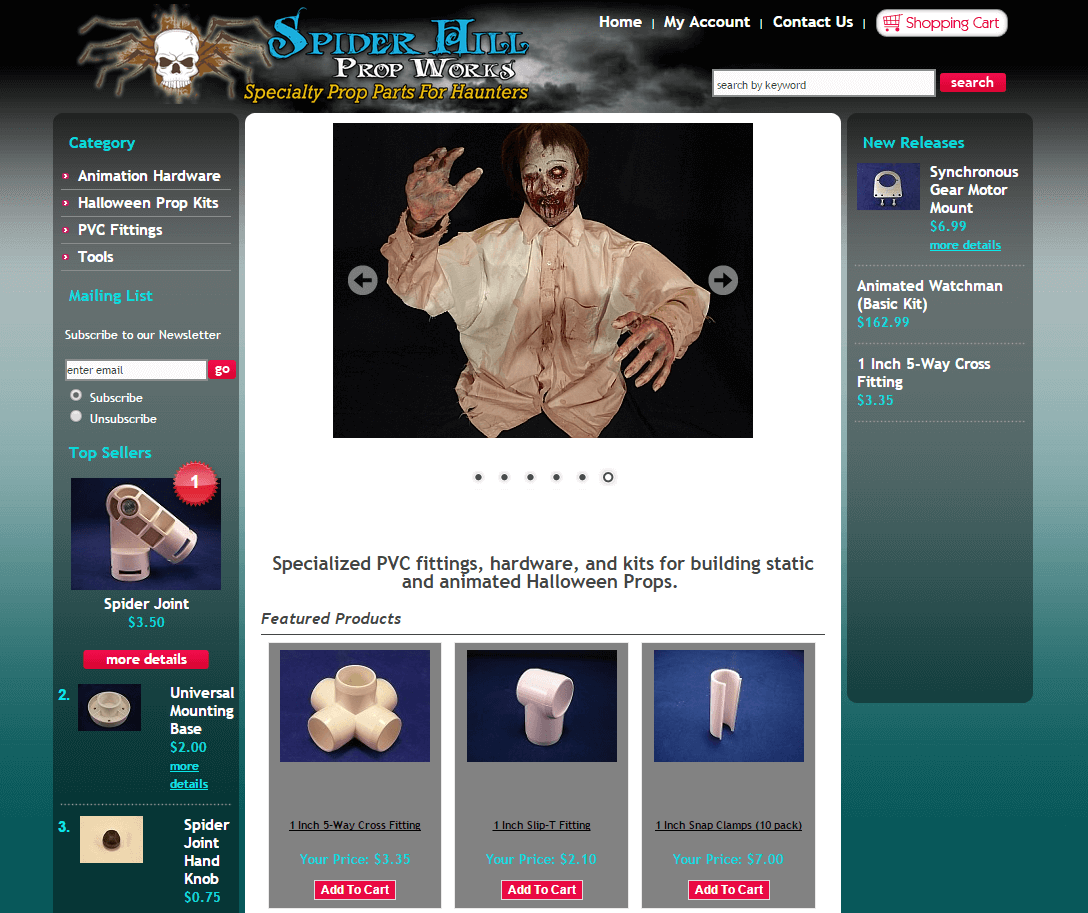 Spider Hill Prop Works is the go-to source for Halloween shoppers looking for specialized parts, plans, and kits for building static and animated Halloween props. They provide quality, innovative hardware at an affordable price to ensure enthusiasts get the most out of their haunting budget.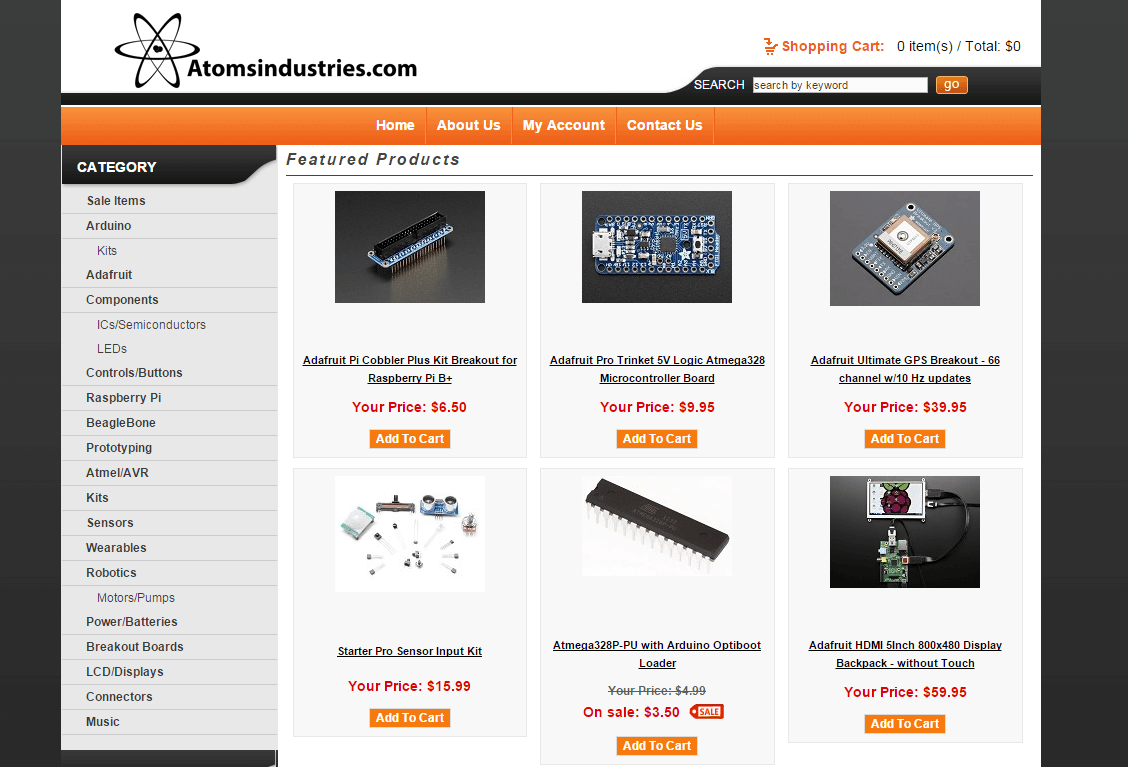 Atomsindustries.com sells DIY electronics for those that like to get their hands dirty and learn fun and interesting things. Their huge collection of LEDs and merchanics are a big hit with shoppers looking to enhance their home-made Halloween costumes. Their catalog features popular items such as LED goggles, super bright RGB Neopixel LEDs, and a wearable microcontroller platform.
Costumezone.com (www.costumezone.com)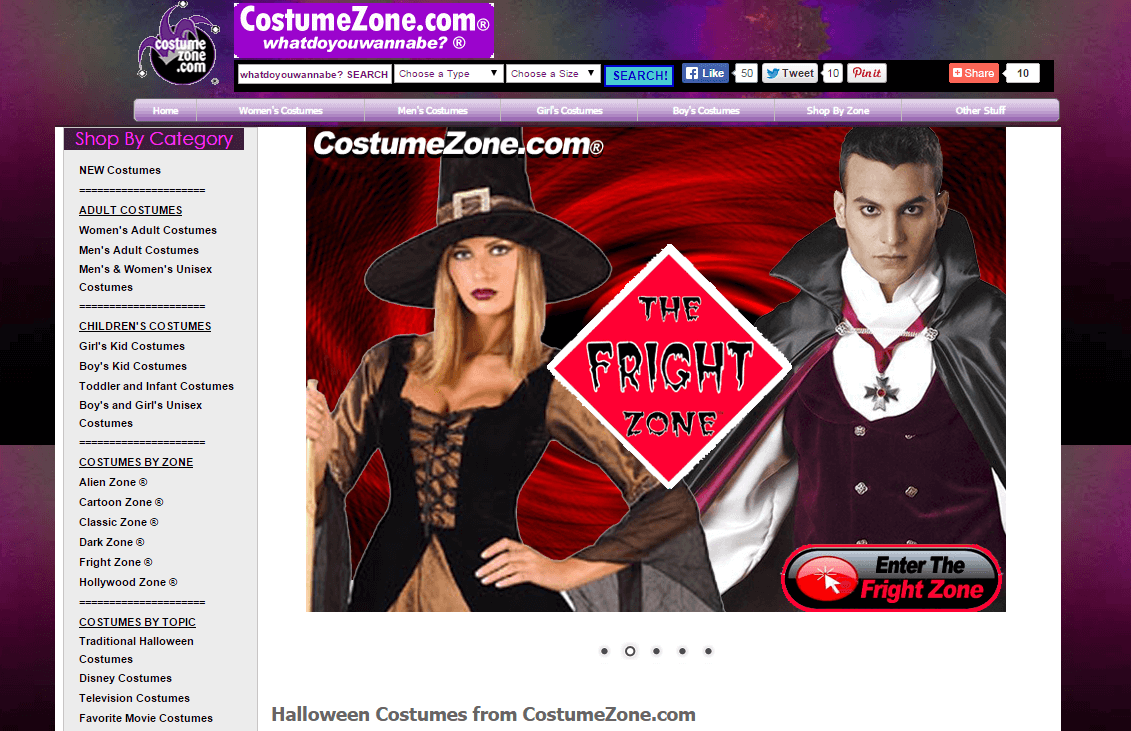 Costumezone.com features a huge collection of varied costumes for adults and children. Browse their costume zones, featuring the Alien zone, the Cartoon zone, the Classic Zone, the Fright zone, and the Hollywood zone. With super hero, Disney, movie, sports, throwback costumes, plus many more, costumezone.com is sure to have the perfect costume to make any occasion a memorable one.
We at 3dcart hope everyone has a safe & spooky Halloween!