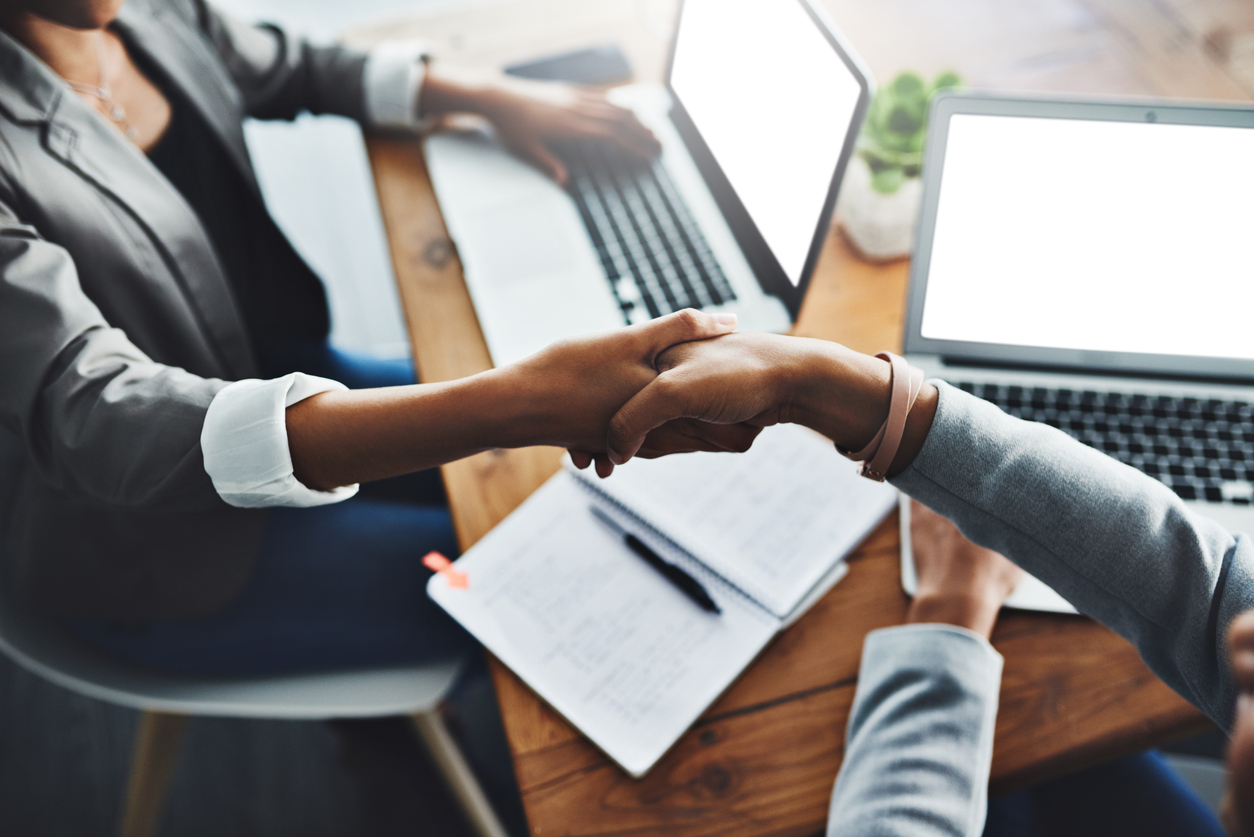 You probably don't need us to tell you that the future of B2B is in eCommerce.
For one thing, the modern B2B buying process is becoming more and more digitally-focused as time goes on. Simply put, today's B2B customers expect to be able to conduct business online—and it's the company's duty to make it happen.
But, this isn't to say that these companies don't stand to gain anything from "going digital."
The truth is, the B2B companies that take full advantage of everything the world of eCommerce has to offer are much more productive than their non-digital competitors. Case in point, data collected by RetailTouchpoints shows that:
The use of eCommerce technology can increase B2B sales productivity by 45%.
54% of B2B salespeople say eCommerce provides their companies' highest sales numbers.
The average B2B company increases its revenue by nearly 50% by launching eCommerce initiatives.
With all this in mind, today we're going to address four key ways that going down the eCommerce path will allow your sales team to be more productive—and successful.
Tip #1: Allow Self-Service
Perhaps the main draw of eCommerce across the board is that it allows the customer to take control of a majority of the overall purchasing experience.
To be sure, this is exactly what the modern B2B buyer wants:
Unfortunately, only 37% of consumers actually end up using such self-service features due to previous poor experience when doing so. Worse yet, only 20% of B2B companies enable self-service for purchasing and other transactional purposes.
Now, the silver lining to the above stats is that if your company implements self-service features for your B2B customers, you'll almost certainly end up way ahead of your competition in terms of your relationship with your customers and your sales productivity.
On the customer's side of things, you'll again allow them to navigate their experience with your company on their own terms. If they have a question, they can easily look up the answer within your site. If they need additional information, they can browse through your content catalog. If they're ready to get down to business, they won't have to wait for a sales rep to hold their hand through the process.
For your sales team, this means less time and energy spent on processes that don't necessarily require a hands-on approach—which leaves them with more time and energy to focus on the processes that do require their full attention. Because the "little things" will now be taken care of via technology, your team can focus more on the "big picture"—and can start making improvements to your various customer-facing services accordingly.
Tip #2: Provide an Omnichannel Experience
If you're even considering diving into the world of eCommerce, you already know that being active on multiple channels is good for business.
But, the modern B2B buyer wants you to take things a step further by integrating these channels, weaving the customer experience through each in a seamless manner. More specifically:
Unfortunately, 55% of B2B companies don't even have a strategy in place for their multichannel initiatives, let alone omnichannel efforts. In situations where a company's omnichannel initiatives are subpar, both the organization and its customers are bound to face issues revolving around redundancies in data, miscommunication, and other pitfalls that cause processes to become disjointed.
But, by integrating your various marketing and sales channels under one omnichannel "umbrella," you'll ensure that your customers will be able to pick up right where they left off with your brand during a previous engagement—regardless of the channel they use. In turn, this means less downtime for both your customers and your sales teams—and more productivity for all involved.
Here's a few examples of how omnichannel service comes into play:
A buyer begins reading an article on your site on their laptop, then finishes reading it later on via their mobile device.
A buyer reaches out to your sales team via email, but requests that your team contact them by phone.
A buyer adds a number of items to their virtual shopping cart on their office computer, then completes the transaction on a tablet after conferring with their supervisor.
Anytime the buyer has to start a process over, repeat themselves to a different representative, or work around a non-streamlined user interface, your company runs the risk of losing them. On the other hand, if the customer is always able to move forward in their journey, they'll be much more likely to do so.
Tip #3: Deliver Valuable Content
We alluded to this a bit earlier, but it's worth diving a bit deeper into, here.
Simply put, the modern B2B buyer thrives on information surrounding the products they purchase, the brands they do business with, and the industries they operate in overall.
More specifically, today's B2B buyer is constantly seeking out information to help them:
Identify the true pain points and obstacles they're facing in their business
Uncover and understand the various potential solutions they might decide to use
Determine which option provides the best opportunity for growth
In contrast to the topics we discussed above, content is one area in which B2B companies, in general, are meeting their customers' expectations. According to data collected by OptinMonster:
91% of B2B companies use some form of content marketing to attract customers and nurture them through the sales funnel.
72% of companies use video in their content marketing initiatives (though our own research found that only 18% use videos specifically on product pages).
Nearly 80% of B2B teams use white papers and other types of in-depth, downloadable content.
Content marketing can benefit your overall business in a number of ways, many of which directly relate to sales productivity and success:
Representatives working with prospective customers, for example, can provide in-depth content that quickly answers the prospect's questions—and further prepares them to make a purchase. On the other side of the equation, reps working with current customers can deliver content that helps them get even more value out of their purchase—making them more likely to do business with the company again in the future.
As we said earlier, most B2B buyers want to be shown content that answers their questions in-depth instead of having this information explained by a sales rep. So, in terms of pleasing the customer, it just makes sense to have such content at the ready.
Furthermore, the easier it is for your sales team to deliver an answer to your customers' simpler inquiries, the more time and energy they'll have to attend to more pressing matters. When you consider that the alternative is to manually repeat the same information over and over, inquiry after inquiry, it just makes sense to instead create content once and deliver it as needed.
Tip #4: Data-Driven Sales
Finally, getting into the digital world of eCommerce will unlock an insane amount of potential for your B2B company in terms of using data to spur sales productivity.
With this enhanced access to in-depth data, your sales team will easily be able to:
Identify what works within their processes
Identify shortcomings, hang-ups, or other areas in need of improvement
Uncover hidden opportunities (in a variety of areas)
Let's say a company sells ten products, with one outselling the other nine by a clear margin. After digging into their eCommerce analytics, the team finds that those who purchased this item had visited three blog posts related directly to the product in question. Understanding that your customer's path to purchase typically involves the devouring of product-related content, you'll then know to start creating content centered around your other products, as well.
(As a quick note, this is a simple hypothetical example, in which we drew a rather broad conclusion. In reality, you'll want to dig much deeper into your own sales-related data to make improvements to your processes that will actually have an impact on your bottom line.)
With the above note in mind, we do have to point out that becoming fully data-driven isn't exactly a simple process. Unfortunately, this is why 40% of sales teams say that scattered information and poor data visibility negatively impact their sales performance. Similarly, 56% of sales executives admit shortcomings in their ability to act on data-driven insights.
So, as you begin to navigate the world of eCommerce, it's vital that you keep a sharp eye on the metrics that matter most to your sales team—and work relentlessly to improve your processes as necessary.