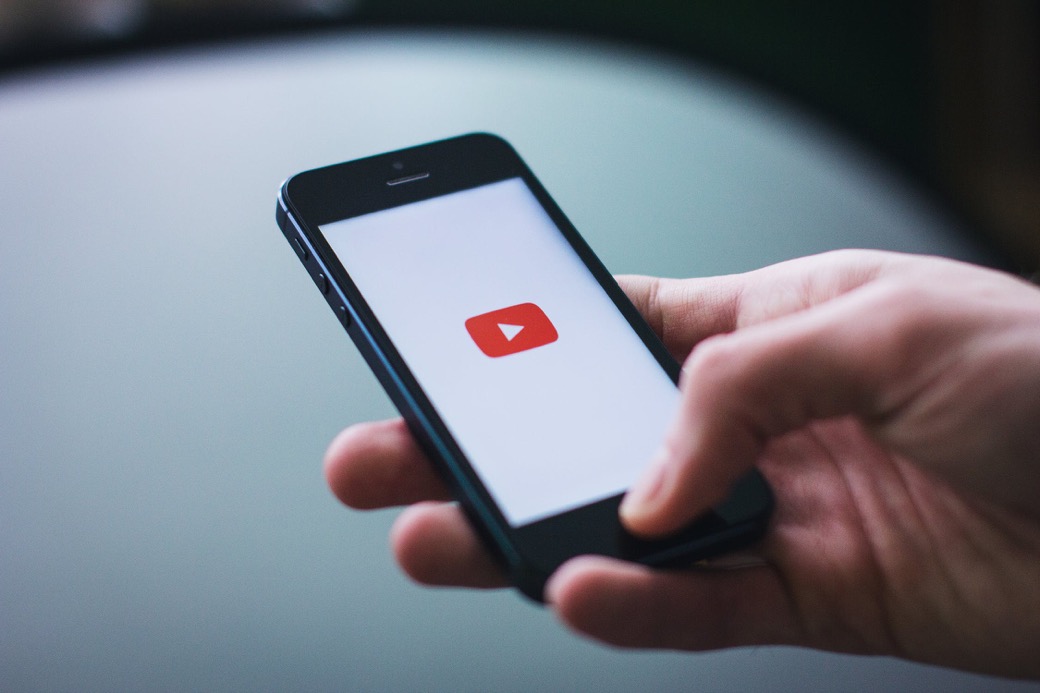 One of the best networks for promoting your eCommerce store is YouTube. It is a video network with over 2 billion monthly active users who watch 5 billion videos per day.
90% of people discover new brands or products on YouTube and 65% of people navigate to a site after watching a related video on the network. Therefore, if you create the right content and have a marketing plan in place, you should be able to generate traffic and sales from this network.
So, here's our complete guide to creating YouTube videos that generate views, subscribers and sales for your eCommerce store.
Plan out a YouTube marketing funnel
If your strategy on YouTube is to just generate revenue from ads, you can focus on creating quality video content and getting as many views and subscribers. But as you are promoting your eCommerce store too and want to generate sales, you should build a proper eCommerce sales funnel.
Your funnel needs to generate views and subscribers that will turn into sales.
So, start backward from your products and lead magnets and workout a funnel. This should start with a video that will attract your ideal target audience. The video should then lead to a call to action that will generate traffic to your product landing page. After that, it will be up to the landing page to convert traffic to sales.
But you need to make sure the product landing page and the product gel well with the video. Otherwise, your conversion rates will suffer.
So, take your time and plan out your YouTube marketing funnel. You can also look at how the top eCommerce brands are running their YouTube funnels (especially if they are in your niche).
One such YouTube channel is Birchbox's.

They create videos their audience wants to watch and then they share links on YouTube to relevant products in the video descriptions.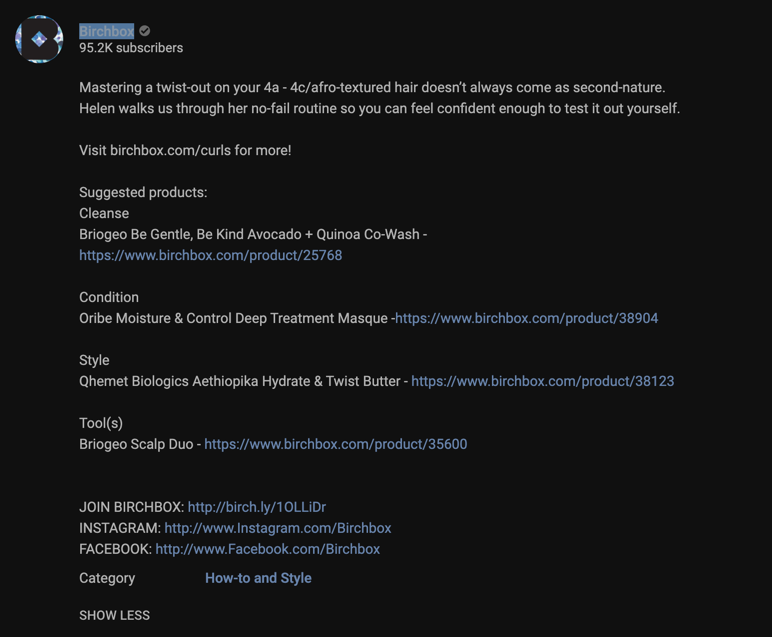 When setting up your funnel, the best place to start is the back end of the funnel. This should include product landing pages, content landing pages, lead magnets, thank you pages, email series, etc.
Research and find content ideas
Once you set up the backend of the funnel, you can begin brainstorming video ideas. There are two ways you can go about this.
Keyword research: YouTube isn't just a social network, it is a combination of a social network and a search engine. Most people visit this site to search for videos. So, look up some keywords related to your niche to see what types of videos your competitors' are creating and which ones are getting the most engagement and views.
If you find that videos on a certain topic are getting more views, then you should create similar ones too. But yours should be better than the ones already out there.
For example, I looked up the keyword 'how to choose a bicycle' on YouTube and I filtered results by "View count." Here are the results…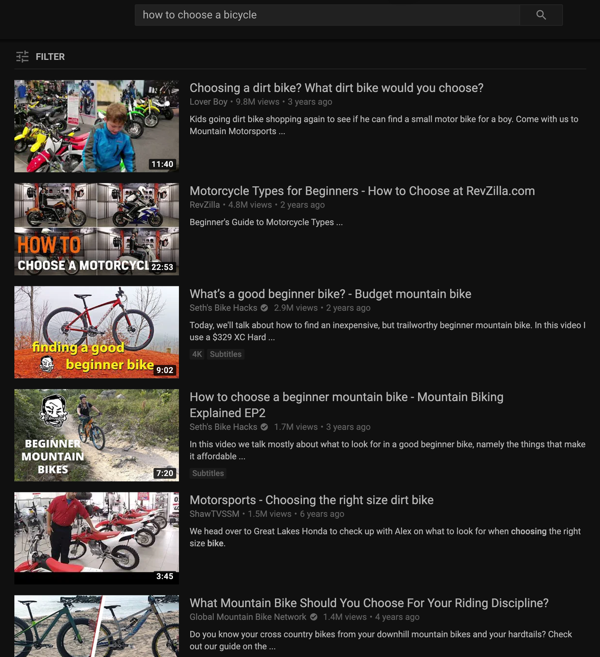 From this, I can see that videos that focus on one type of bike (mountain, dirt, etc.) are getting the most views. So, if I was running a bike store, this is where I would start.
Campaign analysis: Another way to determine what types of videos perform well is by analyzing the most successful video campaigns using an analytics tool. So, get yourself a good analytics tool that can help you with creating marketing campaign performance assessments to see which videos work on YouTube. This tool should help you check many more metrics to help you predict which videos will do well.
Once you have this data, you can begin brainstorming scores of topics that people like to watch videos on.
Create the videos and publish them:
After you have a good list of topics, you can create the videos.
You can grab FlexClip.com. The online video editor has millions of royalty-free video editing resources, including professional videos, music and pictures that will set you free to make any custom video to next level effortlessly. Best of best, it requires no previous design experience!
There are 3 main types of videos you can create.
Educative videos:
When promoting their eCommerce store, most people just want to publish sales videos that sell the product. These videos will get you some sales. But if you want them to have a powerful effect you need to first nurture your audience and build a relationship with them. This is because if they like and trust you, they will want to buy more products from you.
So, nurture your audience on YouTube before you sell to them by creating educative videos like how-to videos, explainer videos, interviews, etc. Entertaining videos can also work.
These videos should focus on educating your audience. Don't try to sell anything to them here, especially at the beginning.
A company that understands the importance of sharing free content to nurture their audience is Bodybuilding.com.
This company sells bodybuilding supplements. But instead of just creating videos that promote their supplements all the time, they create a lot of free useful content like this video on the Upper Body Push Workout for Muscle Growth.
All they do in this video is to educate you with ways to build your upper body. They don't try to sell you anything. These types of videos get more views and will attract subscribers who will want to buy from you later.
Sales videos:
After you have nurtured your audience, you can publish sales videos that only focus on selling the product. These can be product tutorials, product explainer videos, etc.
If you have laid the foundation with nurturing videos, these sales videos should get you plenty of sales.
For some ideas check out this video from Bodybuilding.com again:
In this video, they are only trying to sell the product. They aren't trying to educate you with it. But it will still get them a lot of sales as they have done the hard work of educating their subscribers with all the free content they share.
Videos which mix education and promotion:
You can also try to publish videos that are a combination of both educative content and sales videos. These can be in the form of case studies, webinar replays, etc. You can also publish how-to videos that show people how to solve a specific problem by using your products.
An example is this video from Bodybuilding.com again.
They show you how to bake some apple tarts using one of their products. It's a nice way to combine both education and selling.
To create videos like these you will need a good camera and a video editor like Screencast-O-Matic.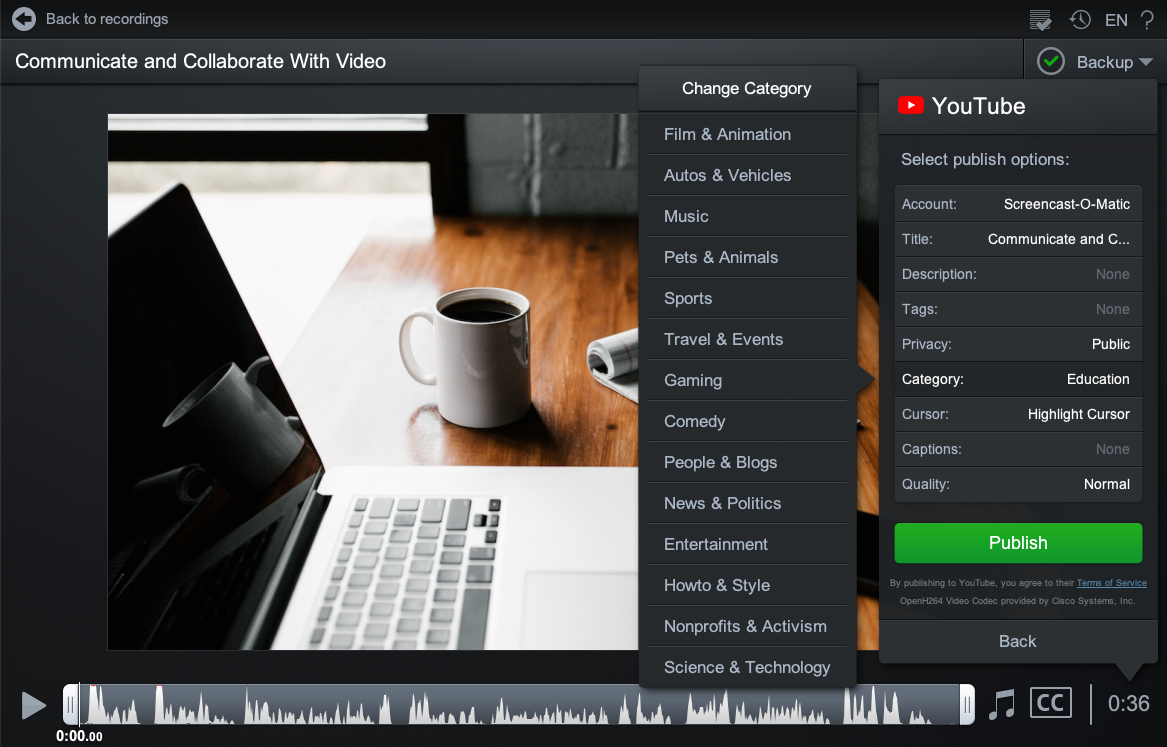 They will make it easy to create quality attention-grabbing videos that get results.
Once your video is ready, you can upload it onto YouTube, add the title, description, and tags and publish. Make sure you use relevant keywords people search for in these 3 places.
Direct viewers to a landing page
Every time you publish a video, make sure you promote a landing page in it. If it is an educative video, you can link to a content landing page where they can download a free lead magnet. While if it is a promotional video, you can link to the product landing page where they can buy the product.
You can link to the landing page in the description and in your YouTube end card. You can see these links in any of the above mentioned videos from Bodybuilding.com.
Here's the call to action in the end card...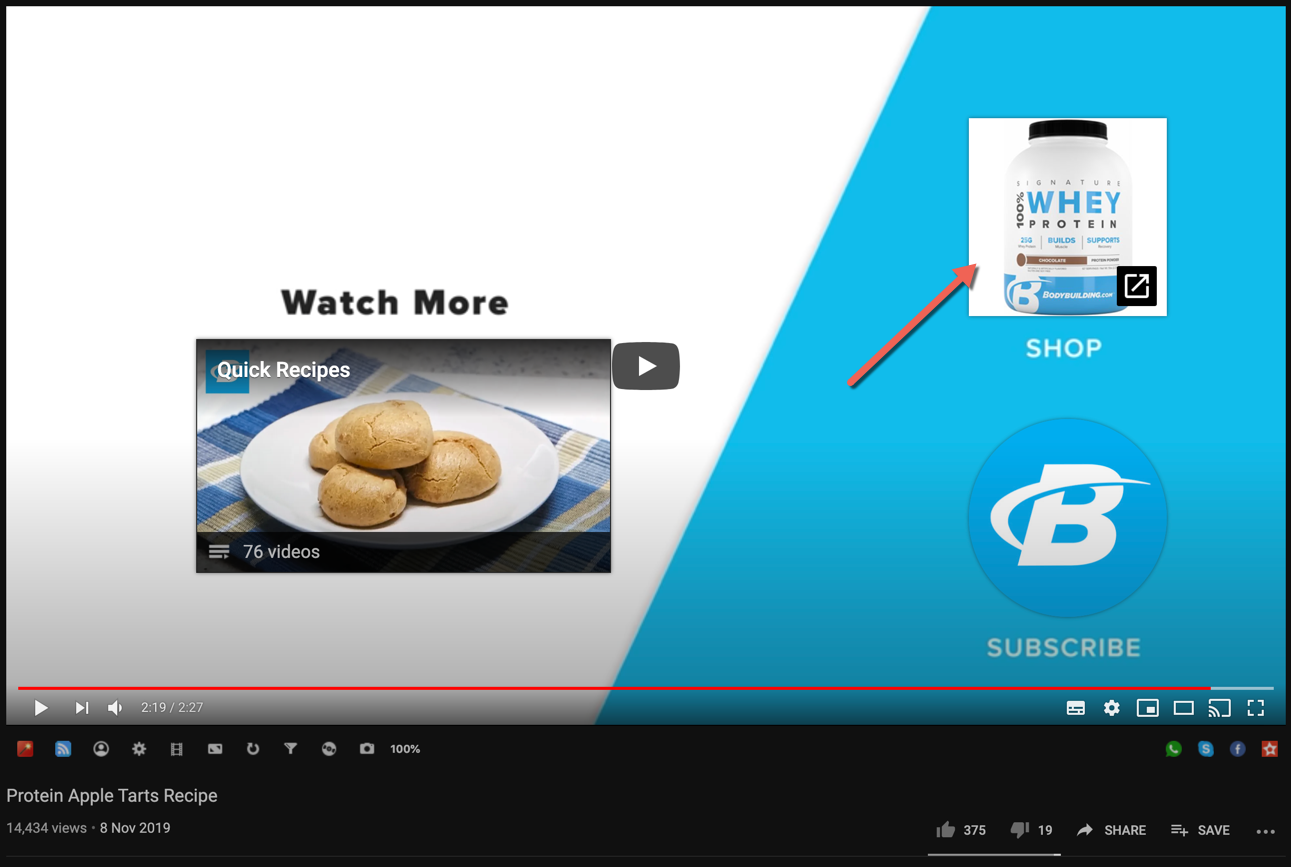 ...and here's the call to action in the description.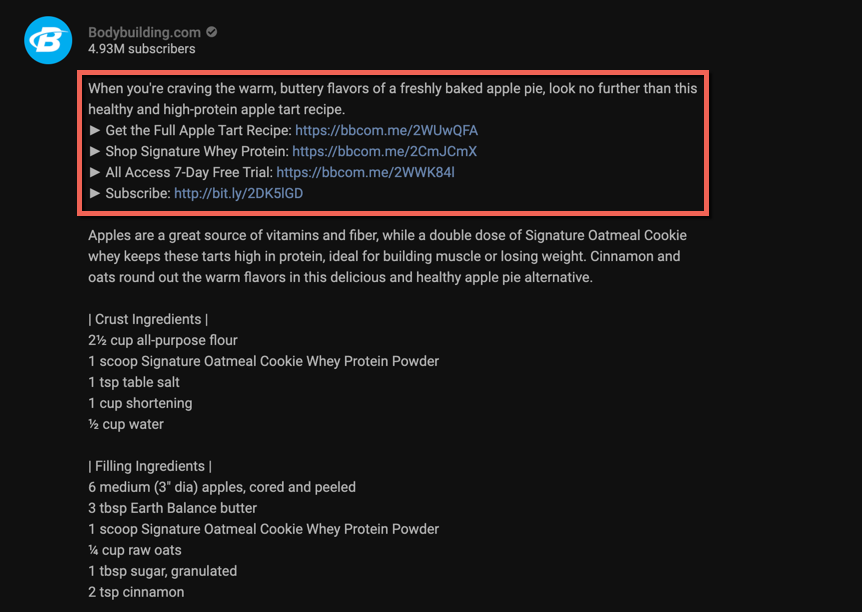 Promote your videos
After you publish your videos, you need to promote them to generate views. This should be done through a combination of free and paid methods.
Free methods include email outreach and social media sharing. While paid methods include ads and influencer marketing.
If you do use the paid methods, make sure you track the data meticulously. You need to be certain that a good percentage of the people you are attracting with paid methods aren't just viewing your content, but are also buying from you.
These views will also benefit you in the long run. As views are a factor that the YouTube algorithm takes into consideration while ranking videos.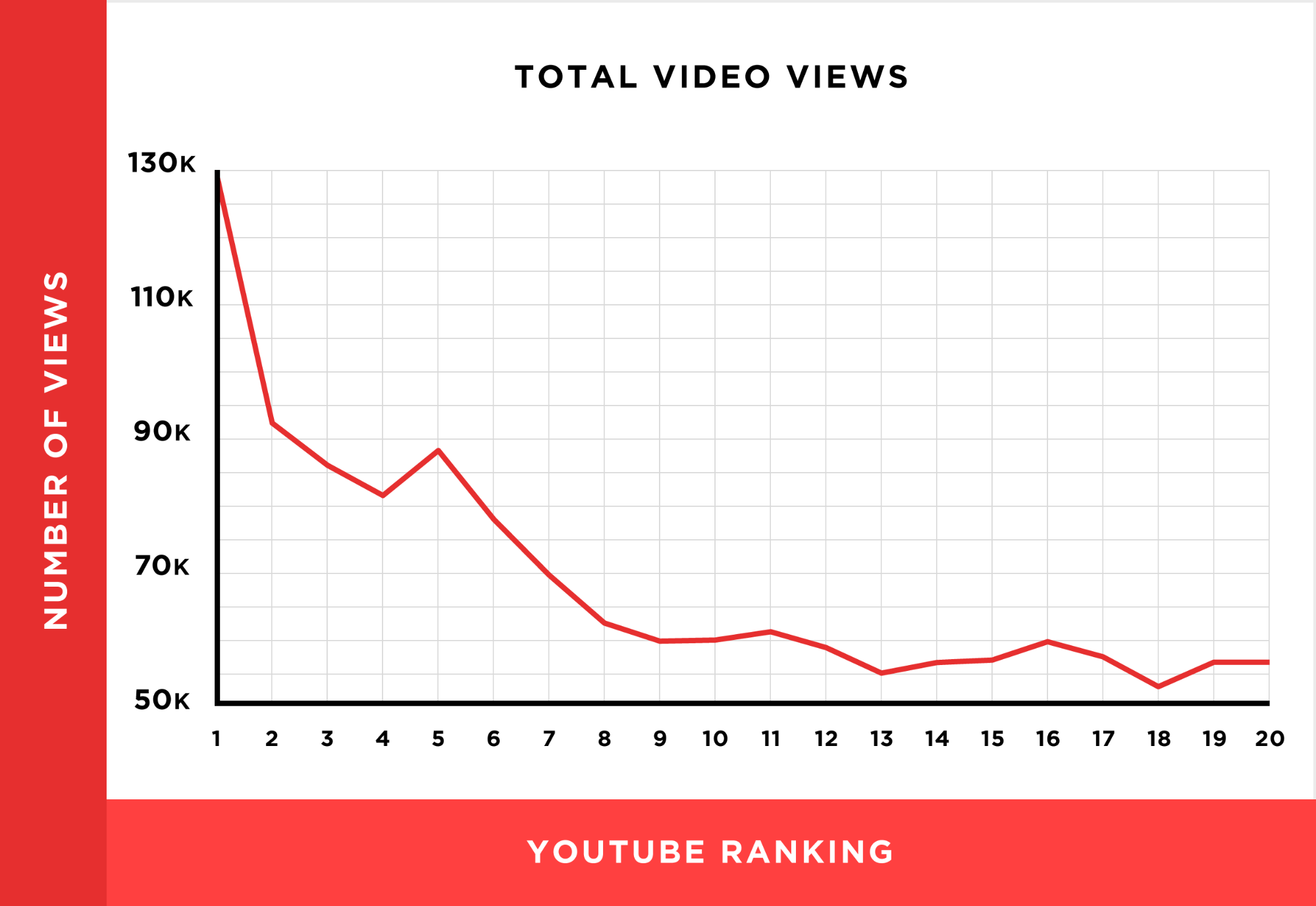 They will help your videos appear higher in YouTube's search results. As a result, you will generate more views and eventually more sales organically.
Conclusion
This is how you create YouTube videos that generate views, subscribers, and sales.
You should get started by mapping out a funnel that will convert your views into sales. Then you make sure your product landing pages are properly set up.
After that, you should create videos that people want to watch. Then you need to publish and optimize the videos to ensure they drive traffic.
And finally, you can focus on promoting your videos to drive more views. If your videos and landing pages are properly optimized, you should be able to convert views to traffic and traffic to sales.