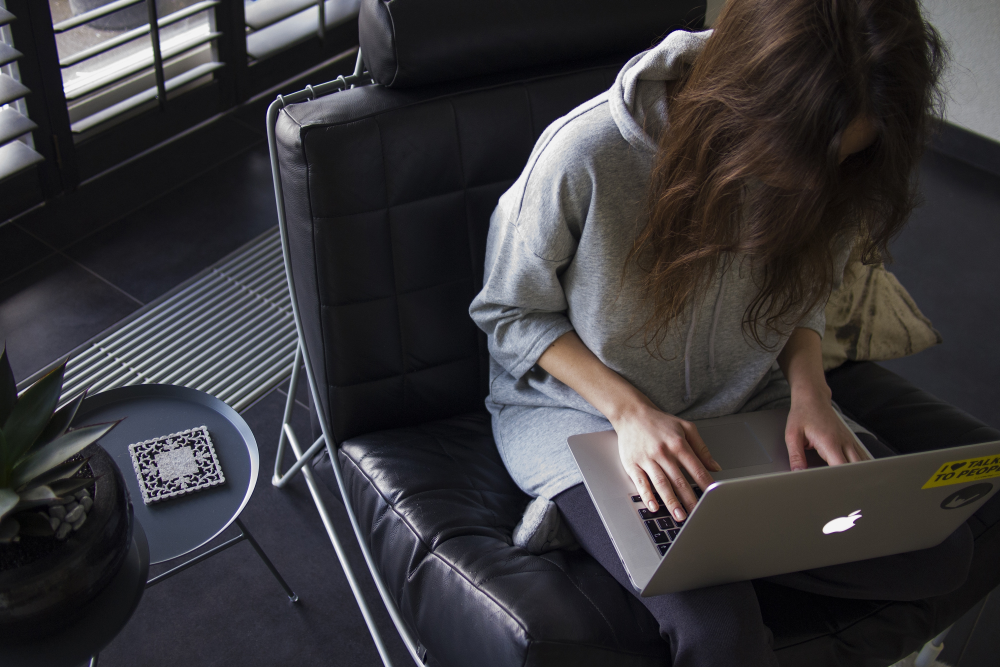 Most companies treat conversion rate optimization and user experience as completely separate matters.
Successful companies, however, know that creating and maintaining a relationship with their customers requires combining both CRO and UX into an effective, high-converting customer journey. Every CRO project involves a number of important UX elements in order to be successful.
As a result, every website aspect and feature you're offering holds a great deal of influence over the user experience. A good experience results in conversion, while a bad one can only result in visitors abandoning your website.
Simply leaving a website is one thing, but your visitors will likely form a negative opinion on your brand and in today's outspoken world of social media, it could easily spell disaster for your company.
What is UX and why does it matter?
User Experience or UX for short refers to the feeling and emotions we experience when dealing with companies and their offerings (products and services). Think of this way: user interface (UI) is the brand-new car you want to buy, but UX is that feeling you get when you get behind the wheel. Therefore, the products and services you offer are more than just products and services. In fact, they are part of an integrated, cohesive experience.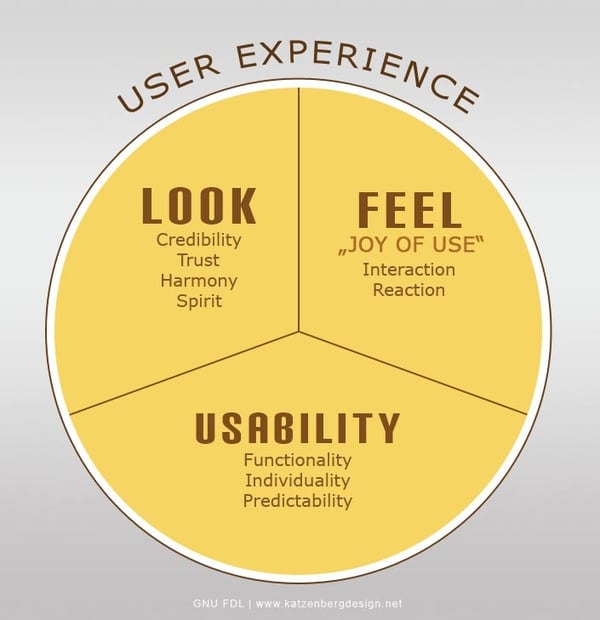 Research shows that 75% of visitors rate a company's credibility based on website design. Further supporting this claim is the fact that people will simply abandon a website if it takes more than a couple of seconds to load. This is exactly the reason why every $1 spent on user design yields double the investment at worst and up to $100 at best. This is quite a sizable return for something most companies don't even consider thinking about, let alone investing in.
Designing for and improving both the user experience and adoption of products and services starts with knowing what a user needs and helping them fulfill that need in the most convenient manner possible. The UX design process requires:
UX Research
Wireframing and information architecture
Design language
Prototyping and user testing
1. UX Research
The first step for any UX-related process is in-depth analysis and research. When performed correctly, UX research will provide you with information regarding users' needs, their goals and the best way to help accomplish them. It completely removes the guesswork from the design process itself and tells business owners how people perceive their brand and their offering. Successful UX research also helps designers identify target audiences, set research goals accordingly and ask questions whose answers can be placed into action immediately. UX research can be performed using:
Customer interviews and surveys
Usability testing
Direct observation
2. Wireframing and information architecture
Building a wireframe and creating a solid information architecture are crucial elements of the UX process. Wireframes are illustrations of specific user interfaces such as the dashboard, pricing page, login screen, etc. They don't contain any colors and visuals and are used to help designers prioritize on-page content and determine its exact hierarchy and location on the screen.
Information architecture refers to a language used to help visitors understand what they need to do accomplish a task. This includes helping them take a particular step such as clicking a button or how to use a particular product without specific explanation. Essentially, information architecture is there to help users understand where they are and where the things they need are on the screen.
Have in mind that advanced information architectures and wireframes, as well as custom structures and solutions often require expert help. This is why it's better to cooperate with experienced developers who have the necessary experience to bring your thoughts to fruition.
3. Design language
A website design language has to with the visual representation of your brand. It describes navigation and information design and should always place a great deal of importance on usability. This includes a well-designed website template, easy-to-read typefaces, intuitive layouts, mobile-first or responsive design, etc. Every aspect of your design needs to be focused on facilitating the user experience. Some of the design elements you need to consider are:
Colors and contrasts
Fonts and typography
Images
Whitespaces
Responsiveness
Content layout
The colors you use need to represent your brand accurately and work in tandem with contrasts to adequately convey your brand message. Different colors result in different emotional responses, so make sure you do your research beforehand. Fonts and typefaces need to be clear and legible and allow users to skim over your page. Unfortunately, people don't read every single word on your website, which is why you should make sure that the content on your pages can easily be skimmed over.
Images play a vital role in UX. They attract and entice users, which is why images with human faces result in a sense of connection and empathy. That said, make sure you optimize your images and lessen the time it needs for your pages to load. Whitespaces or negative spaces are parts of the page that are deliberately left empty and shift the focus towards specific on-page element, such as a CTA.
It's important that you keep your website clutter free and the best place to start is with your content. Avoid using large blocks of text and try breaking it up into smaller, more digestible chunks of information that can be skimmed over if necessary. Lastly, your entire website needs to be mobile-friendly or at least responsive. More than half of all internet searches are performed using a mobile device and not catering to mobile users is simply a bad business move.
4. Prototyping and user testing
What separates prototypes from wireframes, mockups, and sketches is their ability to display the end result well before your website is even live. It helps resolve any potential issues before launch and allows designers to quickly tighten things up without wasting too much time and resources.
User testing allows you to test-run your design and get valuable information on how people perceive and use your website. This information can later be used to further improve your design, landing pages, products, etc. A/B test every single change you make, no matter how small it is.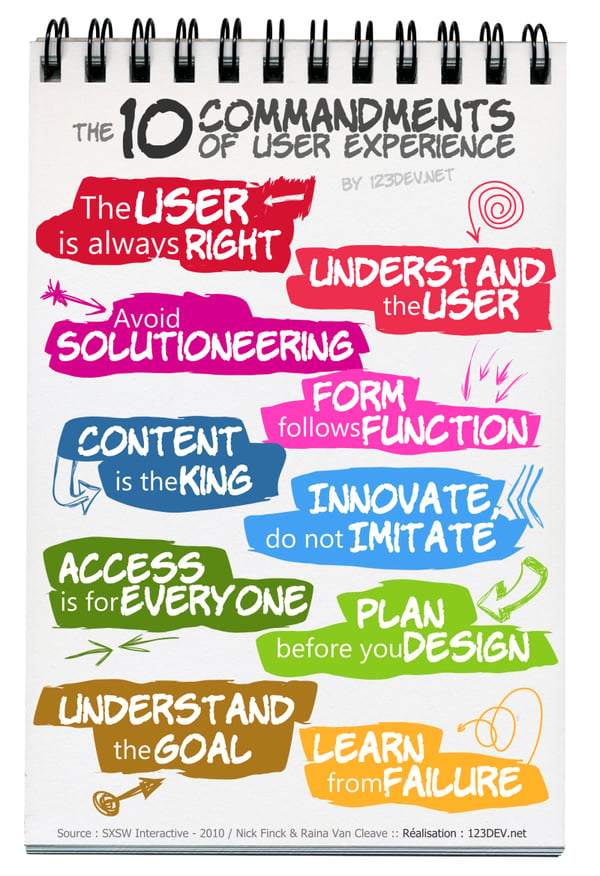 The Close Relationship Between CRO and UX
Conversion rate optimization refers to the process of increasing the number of visitors who complete specific actions. These actions include downloads, subscriptions, purchases, etc. The goals of CRO are to evaluate the customer journey continuously and use those evaluations as a means of helping visitors complete their goals. When performed correctly, the CRO process increases retention and produces new customers, which in turn increase conversion rates and improve revenue and your bottom line.
The CRO process includes:
Website analysis
Process prioritization
In-depth audience research
And, Continuous A/B testing of your findings.
You can think of CRO as an overseer of UX and it's all about optimizing each and every element of your website in order to increase usability and improve the user experience. While CRO does have many more detailed steps regarding the process, at the end of the day, it's about making informed changes and optimizing existing workflows in a way that keeps the visitors coming back and converting them to paying customers.
CRO & UX go hand in hand
Both CRO and UX are two sides of the same, customer-retaining coin. They optimize the way visitors interact with your website, customers interact with products and ensure that they continue using your services. As you can see, understanding customer behavior and using that information to improve your offering is at the heart of CRO and UX optimization.