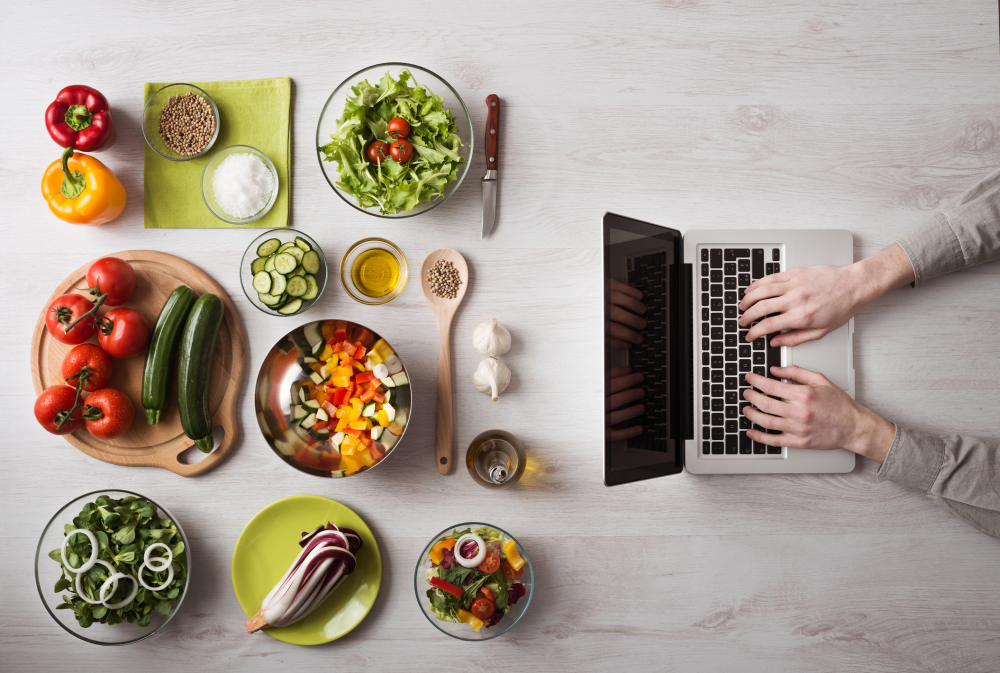 People buy everything online these days, including food. Eating isn't revolutionary – everyone has to do it, and some people might even emphatically state that it's their favorite thing to do. Marketing your eCommerce food business won't be too complicated, because you don't need to educate the customer or explain a new idea to them. All you need to do is get them hungry enough to open up their wallets.
The core points of an effective eCommerce food business marketing strategy merely involve finding the people who want to eat what you're selling, exposing them to your content and images, and enticing them to make a purchase. It's probably easier than you think.
With Social Media Targeting
Outline all of the things that make your food business different. What do you specialize in? Are you completely organic and sustainable? Do you sell the hottest of hot sauces? Do you make jerkies from exotic game meats? Do you sell nostalgic snacks that remind people of their childhoods? Are you a small business who grows your food in your family garden? Prepare a list of your unique talking points, and get them ready for targeted advertisements.
Every platform has different targeting tools for advertisement. Facebook is one of the most popular social media platforms for advertisement, and their tools are fantastic. You're able to target people based on age, gender, location, and even their specific likes. If you know that men between the ages of 21 and 35 who like lifting weights will be most interested in your organic protein powder, it's very easy to market directly to those people.
Tightening the scope of your advertisements allows you to get the most for your advertising dollars. Rather than purchasing general ads that cast a wide net, you'll be able to chase the specific kind of customer you need. Although food is something that broadly applies to everyone, you'd be better off sticking to a narrow focus at first. As you grow and see more cashflow, you can create broader campaigns. In the beginning, every penny counts.
By Reaching Out to Other Businesses
Networking with other businesses is one of the easiest and most effective way for everyone to grow their audiences. If your eCommerce food business is a startup or a humble small business, you'll have an easy time approaching other businesses in the same position. By exchanging links and promotional materials, everyone can help each other out.
You might even be able to exchange services for services. If a small advertising or marketing company needs an event catered or even just wants some healthy office snacks, you might be able to swap services. Lunch is on you for the day if they're willing to do a little work for you afterwards. These serendipitous relationships are very important to businesses in their infancy.
By Creating an Awesome Blog
Your blog is a hotspot of value for your website. Food blogs and tutorials are massively popular on the internet. If you can make your website a great source for both of these things, you're going to draw up a huge base of customers. Even if you aren't directly marketing on your blog, some of them are bound to become customers merely by clicking around. By throwing in tiebacks to your products or using them on your blog, it's even easier to turn hungry observers into satisfied customers.
Your blog posts should provide value. Even if you don't have the means or resources to produce cooking or meal prep tutorial videos, you can explain how to prepare foods you sell or use them as part of a meal through pictures and text. Pictures are very important – they're what will grab people's attention as they're scrolling and ultimately compel them to read the accompanying text. Make sure the photos are as visually appealing as possible.
You can cross promote your blog posts through social media, helping to keep your page at the top of your followers' feeds. Enable social share buttons, so they'll be able to share their favorite posts with their friends. Invite them to sign up to be notified about blog updates – that will give you the opportunity to use some email marketing.
Most importantly, you need to remember to regularly update that blog with valuable content. The more you make high quality posts, the higher you'll rise in Google's ranks. Since most people still find what they need through organic search rather than advertisements, your blog will become a customer driving gift that keeps on giving.
Utilize the Power of Influencers
Since so many food, fitness, lifestyle, and even parenting blogs already exist, you'd be a fool not to tap into previously established followings to funnel those people your way. Anyone who has a blog or other social media presence that could even vaguely be tied back to food or food related tips is a potential influencer who may be able to help you advertise your business.
Some of these influencers are open to receiving products for review or demonstration consideration. This means that you won't have to pay them to promote or post about your product, but you also aren't getting a guarantee that they will. If you believe in the food that you're selling and the influencer tries it and likes it, he or she may be happy to accept payment in the form of delicious care packages.
Some influencers will require you to pay for a promoted or sponsored post on their blog, Instagram, or Snapchat. If you have confidence in the influencer and you know their audience has a wealth of overlap with your target audience, it may be worthwhile to pay up. If you can't afford it or you're unsure, you can always send out packages and hope with grace and ease that they choose to feature you. Just make sure you're thoroughly vetting the influencers you choose to work with.
Develop and Use a Strong Brand Voice
Brand voice is one of the most important aspects of marketing. Even food needs a voice – just look at what Wendy's has accomplished with their brand voice on Twitter. Since food isn't revolutionary, it's hard to make marketing or virtual presences memorable. You probably don't feel a connection to the grocery store circulars the postman stuffs into your mailbox, and the last thing you want is to be the virtual equivalent of the same thing.
You're going to need a marketing personality if you want people to remember you the next time they're looking to shop for food online. It's easy to get lost in the crowd. Being funny, extremely knowledgeable, or highly sophisticated in your posts will keep you relevant. If they enjoy the things you have to say, they're going to remember you.
You'll Keep Learning
Remember that marketing strategies can be adjusted at any time. If you feel as though you're toiling away and the results are lackluster, don't wait until the end of a marketing campaign to learn your lesson. Adjust midway through and direct your resources to the methods that are working. Every business finds its own marketing niche, and you shouldn't feel discouraged if it takes you a little while to find yours.
---