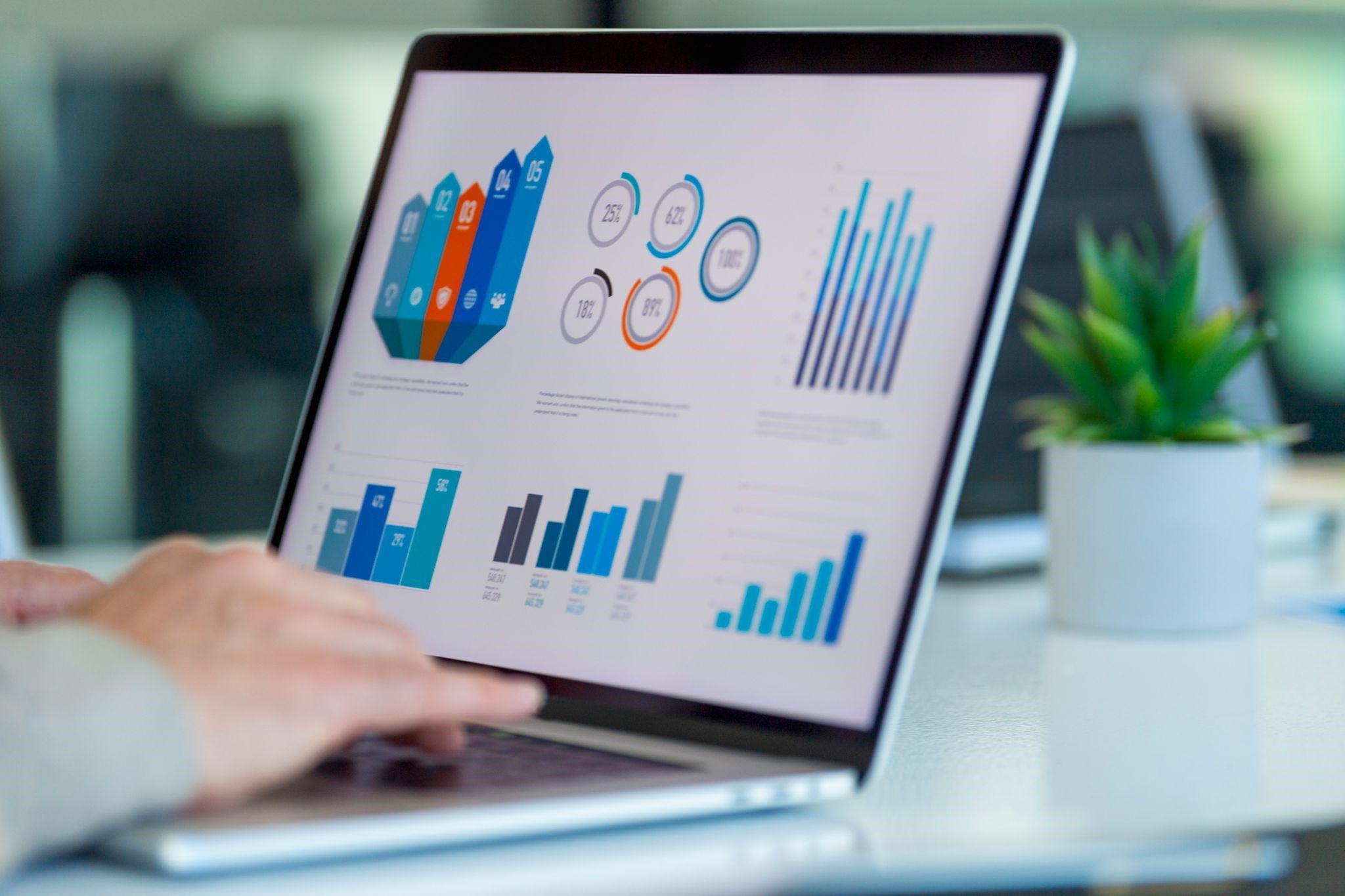 There is no such thing as a business that's easy to run and manage. Regardless of your industry, there will be various challenges and obstacles to growing and staying competitive. It should go without saying that when trying to run any business — especially a relatively small eCommerce store — it's vital that owners and management allocate resources appropriately and efficiently.
Fortunately, optimizing your processes and ensuring that your business is efficient can go a long way in making things easier and certain milestones more accessible.
While making your business processes more efficient is an essential aspect of management, it can be a less-than-ideal process. Changing operations, training, and trying to get the hang of new software can all provide challenges. This includes a period of research and testing. However, this growing phase is necessary to ensure your company can remain relevant.
With a bit of time and assistance, your company will be able to maximize efficiency and have minimal friction. Through this guide, you will understand why this concept truly matters for your business and how to implement actionable strategies that will improve efficiency from the top down.
Why Does eCommerce Business Efficiency Matter?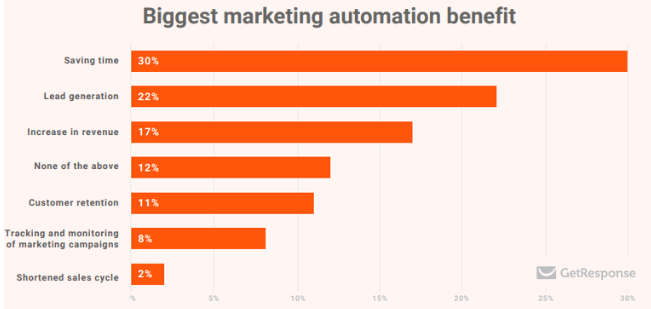 Source: Instapage
Before understanding how you can make your business efficient, it's important to understand why it matters at all for your business. After all, you may not necessarily know what's missing in your business or what can improve things before trying them for yourself.
Regardless, these points can certainly be applied to your business regardless of industry or size. With that being said, these benefits simply cover the basics. There are likely plenty of nuanced and unique ways that increased efficiency can improve your business.
Save Time
As an eCommerce owner, your time is precious. You are likely wearing various hats, from product development to marketing. Your time is valuable and should be treated as such. By freeing up your time with various efficiency-increasing tasks, you allow yourself to take care of the essential things. Some immediate areas that you can automate include:
Email and social media
Shipment and fulfillment
Payments
Inventory management
Taxes
Stay Competitive
As businesses and industries change and grow, adaptation will be vital in determining who makes it in the end. Strategies adjust, and tools change. This is true whether or not we find them convenient.
Regardless of your feelings towards automation and efficiency, the fact is that a variety of companies are seeking out new ways to streamline their business processes. According to IBM research, 61% of companies worldwide use automation software and tools.
To help you get a foothold on what efficiency strategies may work for you, we would advise seeing what exactly is working for others. Observe their tools and techniques and take notes on what could be applied to you — or even improved.
Help Your Customers
Of course, you and your employees won't be the only people benefiting from increased efficiency. After all, one huge reason these practices help you stay competitive is that your patrons are more likely to respond to them.
By improving various processes such as automated emails and one-step checkout, your customers are given a more seamless, helpful experience that they are likely to come back to. Once your shoppers see that your store provides an effortless and pleasant shopping experience, your new profits and leads will speak for themselves.
How to Improve eCommerce Efficiency in 5 Steps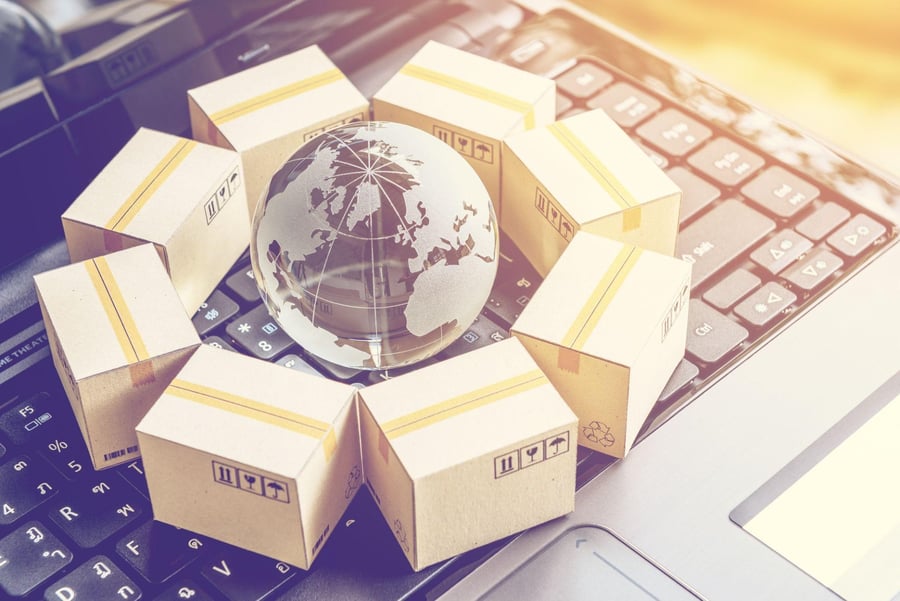 With the variety of strategies, approaches, and tools available to help increase the efficiency of your eCommerce shop, knowing where to begin can be complicated. If you are truly stuck on where to start investing your resources into automating things, it may help to take a step back. Try to see what you're spending the most time and overall resources on. Think about your pain points and how they can be improved.
While this list is certainly an excellent start to understanding how you can improve your efficiency, there are ways that you can build on it. Simply try some of them out and take note of what works for you.
1. Connect Your Sales Channels
It is not uncommon for one eCommerce shop to have several different sales channels. After all, 86% of senior-level marketers agree that it's important to create a cohesive customer journey across all touchpoints and channels.
Aside from their website, a merchant may choose to list their products on high-traffic, low-barrier-to-entry sales platforms such as Amazon or Etsy. However, many of these stores still struggle with keeping inventory and accounting information up to date across all channels.
Frankly, manually inspecting and updating every sales channel can quickly become tedious and time-consuming. However, neglecting this task can quickly cause some serious issues, such as a customer ordering something that may be out of stock.
You can streamline this process with product feed tools like GoDataFeed, which pulls in data from other channels into a central repository. Each storefront you maintain syncs up as your sales come in, so inventory, pricing, and accounting are as accurate and up-to-date as possible. With detailed analytics provided by this tool, you can adjust the availability of a product based on how it's performing. You can even import product data directly from a distributor to your store.
2. Automate Tax Collections
We likely don't have to tell you that taxes can quickly become overwhelming and confusing — especially if your business operates over state or country lines. Unfortunately, inconsistent, incorrect, or late tax information can cause you to deal with fees and possible legal issues. In other words, automating your tax processes and making them airtight is essential.
Thankfully, you don't have to be a full-time professional accountant when you have the right help by your side. Gone are the days and long hours of fretting over having to manually update tax information in your shop to stay compliant and avoid discrepancies.
Certain tools, such as Avalara, provide automatic sales tax calculations within your online store. This helps streamline the tax compliance process. Many eCommerce platforms, including Shift4Shop, offer built-in tools for automated sales tax calculation.
3. Ease Shipping and Fulfillment
Again, manual shipping and fulfillment are business processes that can easily take too much of your attention and other resources away from other important things.
According to certain studies, 69% of consumers are less likely to shop with a retailer in the future if a purchase is not delivered within two days of the date promised. By seeking out fulfillment partners, such as Fulfilltopia and ShipWire, you can end up with an efficient, convenient storage solution for your products. It can also help prevent the potential overstocking or understocking of your product. You can ease the shipping process with services like Endicia if you store your own products. Manually shipping products and keeping up with fulfillment can be tricky — automation can streamline the process.
One important factor that increases the efficiency of your fulfillment is predictability. With inconsistent processes and results, such as shipping items and inaccurate inventory, you may start to experience higher operational costs.
4. Set Up Automated Emails
Email marketing and general correspondence are essential parts of any eCommerce store. They are a way for you to engage with your audience by making them aware of special sales and promotions, new products, and any other changes that may be happening with your store.
Instead of manually sending out emails to customers, most online businesses can streamline email marketing with automation. In fact, a significant percentage (64%) of B2B respondents report using email automation techniques.
Aside from saving you time and money, there are a variety of additional benefits that email automation can provide you. You can also expect more efficient audience targeting, consistently providing you with quality leads.
Email automation tools will typically include ways to set automatic emails based on the demographics of your customers. This includes their geographic location, sex, age, and various shopping behaviors, such as when they buy and how much they typically spend. Certain occasions that may be appropriate to send an automated email include after your shopper made a purchase or during certain annual sales.
5. Streamline the Checkout Process
The checkout process is essential for any eCommerce shop to get right., Bugs, inefficiencies, and general issues with user experience can all impede your checkout.
A leading reason that consumers abandon their cart is the checkout process is too complicated or long. However, with certain shopping cart features and tools, you can easily make adjustments that vastly improve your customer's experience when completing that purchase.
One way that you can improve the checkout process for your shoppers is by optimizing your eCommerce website user interface. This includes removing any unnecessary elements or visuals from your checkout area.
If possible, keep the checkout process to one or two pages. Remember, the name of the game is reducing and simplifying. Give your customer the option to save their information or make an account. Once they return to your store, they can select a "one-step checkout" option that uses all the information they already provided to finish their translation.
Conclusion
Companies survive and fail by how they manage to remain competitive. This means doing what they can to increase their speed while maintaining quality. In other words, any business can benefit from looking into different tools and techniques that would make them more efficient.
However, not all solutions are the same. No one wants to invest the money and time it takes to implement an automation technique and not get the desired results. You can further benefit from looking at automation by assessing your company and determining what areas could use the most investment and improvement. You can even start by implementing one technique at a time and observing the results over a certain period of weeks or months. If something isn't working, you can always adjust as you go.
Remember, you may not always see the results you want overnight. However, your business will soon be set up for success, and you'll enjoy the benefits of putting in the work.