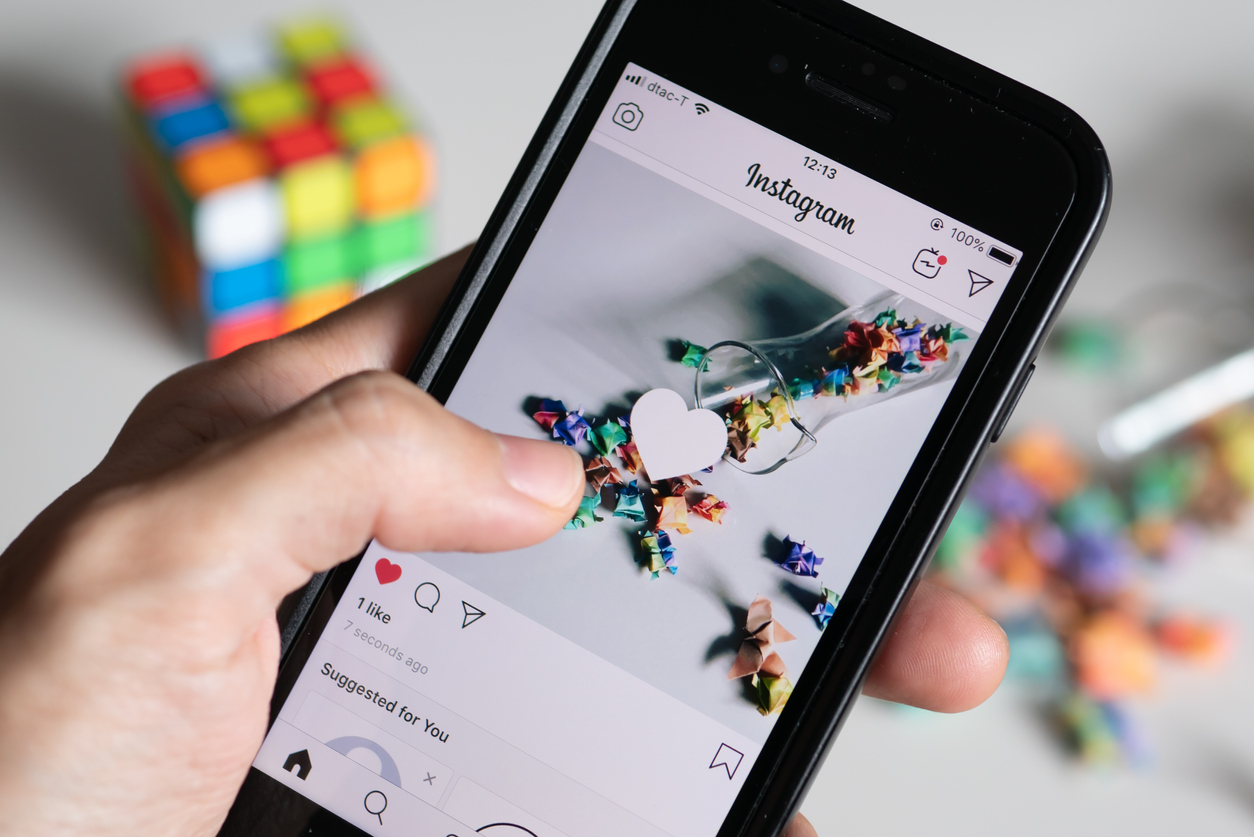 Recent surveys from Facebook state that up to 83% of shoppers run to Instagram to discover new products and services. The same study shows that 81% of people use the platform to research about brands. Based on those numbers alone, it's clear how Instagram has grown to become an invaluable platform for every successful online entrepreneur.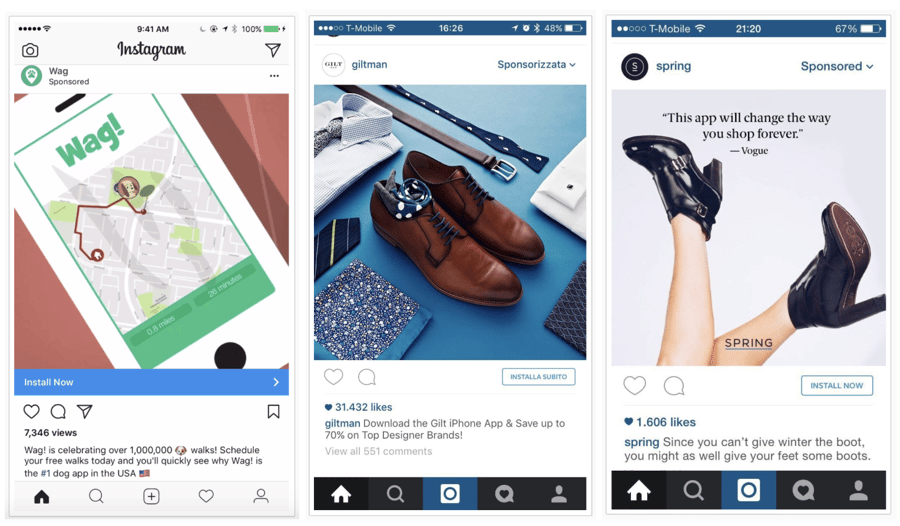 Beyond just being a social medium, Instagram also offers unique marketing and advertising tools that allow brands to expand their reach across wider audiences. Not to mention giving marketers access to its billion-strong monthly user base which, with the right know-how, can easily translate into views and transform into sales — all with a few taps on the screen.
But how exactly do you leverage Instagram's advertising tools to grow your eCommerce business? Read on, and we'll show you some tips and tricks well worth a try.
First of All, Why Advertise on Instagram?
Unlike your regular day-to-day content, Instagram ads reach audiences of your choice. Although being strategic with your hashtags can get your content onto the feeds of viewers beyond your own following and perhaps even grow your following, investing in advertising actually allows you to control the kind of users you want to target, and the amount of guaranteed views your ad will get.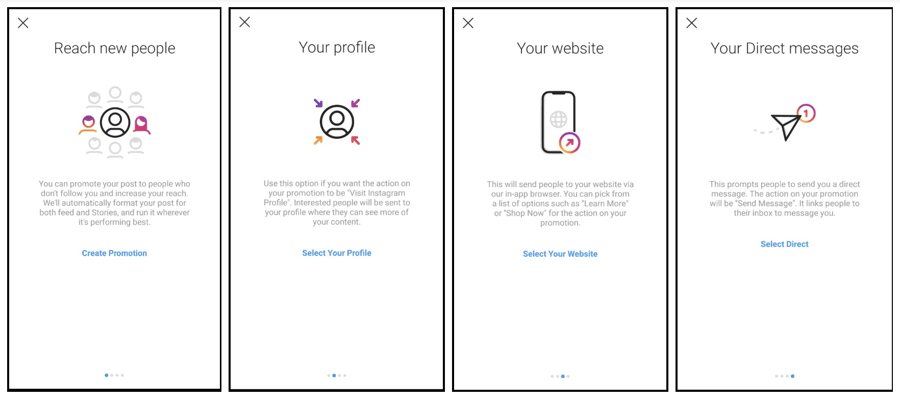 Advertising on Instagram eliminates the guesswork that goes into targeting your audience. Knowing exactly who you're talking to lets you streamline your messaging and create a pointed, hard-working marketing strategy that could turn guaranteed views into potential sales
With Instagram ads, you're also able to add customizable CTA buttons onto your posts. Depending on your objective, you will be able to directly link your audience out to your Instagram profile or website – all with the tap of a button.
By turning your post into an ad, you're simplifying the online shopping process for your audience, making it easier for these prospective buyers to find your products and make some purchases.
Tip 1: Build an Audience by Selling your Brand
When you first start advertising on Instagram, set some actionable objectives you can easily achieve. If you're a new brand that's starting to get more followers, or an established brand that's looking to build an audience on the platform, consider gunning for Awareness and Consideration.

What this means is that you should focus on inviting people to check out your business page or enticing people to consider you — especially if you're talking to people with a low awareness about your brand. Like any new conversation, it's important to introduce yourself first. Don't jump the gun by asking them to buy your products if you haven't even allowed them to buy into who you are as a brand.
Keep this in mind when crafting the messaging of your ad and writing the captions to go along with it. Assume that your audience has no clue about who you are.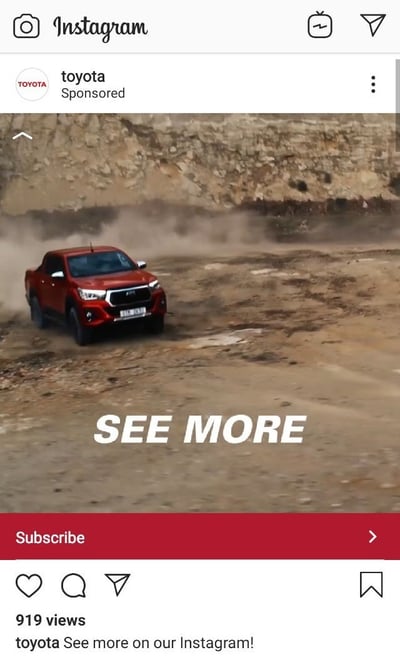 In choosing a post to run as an ad, use the one that best represents your brand. Or go with a visual that's interesting enough to get people to want to know more about you.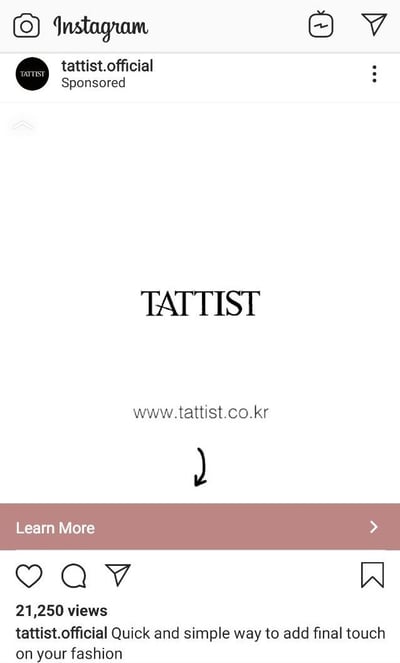 Next, write your caption in a way that introduces your brand or invites your audience to learn more about you. Don't forget to choose a call-to-action (CTA) button to supplement your messaging.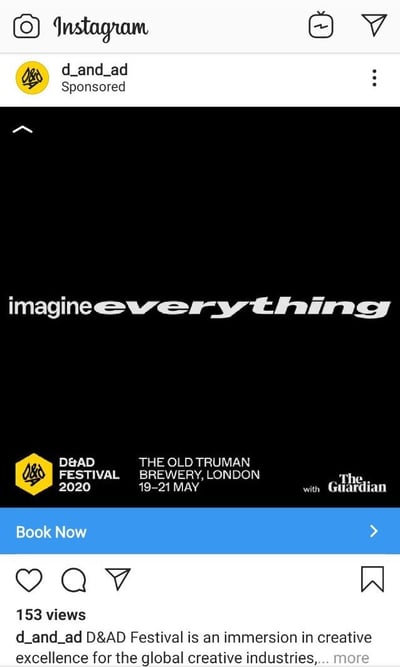 One ad we like is the one run by D&AD. The visual is a short, punchy video, with interesting copy meant to hook the curiosity of its viewers. The caption, on the other hand, was written as an introduction that gives people an overview of the festival they're advertising. And although the CTA button invites the viewer to book tickets to the event, the site it leads people to has more information for people to easily read through and learn more.
Tip 2: Drive your Current Audience to Purchase
If our first tip was all about widening your reach, this one is all about utilizing the audience you've built and influencing them to purchase.
Because you're targeting current customers and potential buyers (i.e. people who are aware about your brand or are current users of products similar to the ones you sell), the chances of actually making a sale is much higher. In this case, your ads should work harder on pushing your products.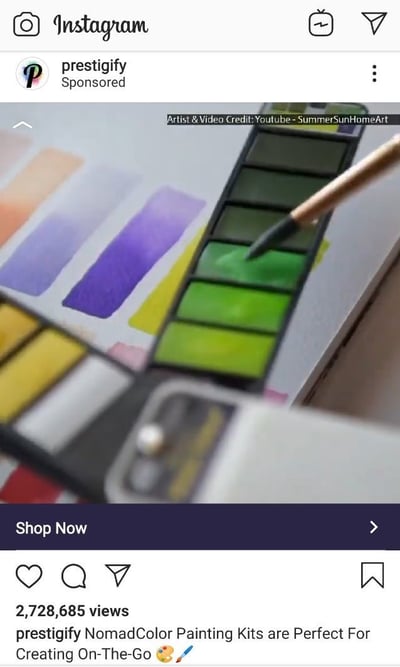 Announce new products coming out. Promote your current stock by holding flash sales. This phase is all about targeting interested audiences and giving them tangible reasons to buy.
Tip 3: Build from Existing Content
The first thing you have to understand is that the ads you publish on Instagram are essentially an extension of the content on your page.
Before anything, put yourself in the shoes of your consumers. Imagine coming across an ad that absolutely piques your interest. You click on the CTA button below the post to be led to the brand's website, where you can see more of the products. Or you click on their Instagram page, where you can learn more about them.
Now imagine finding content completely different from the look and vibe the ad sold you on. Wouldn't that be disappointing? Would you still want to purchase?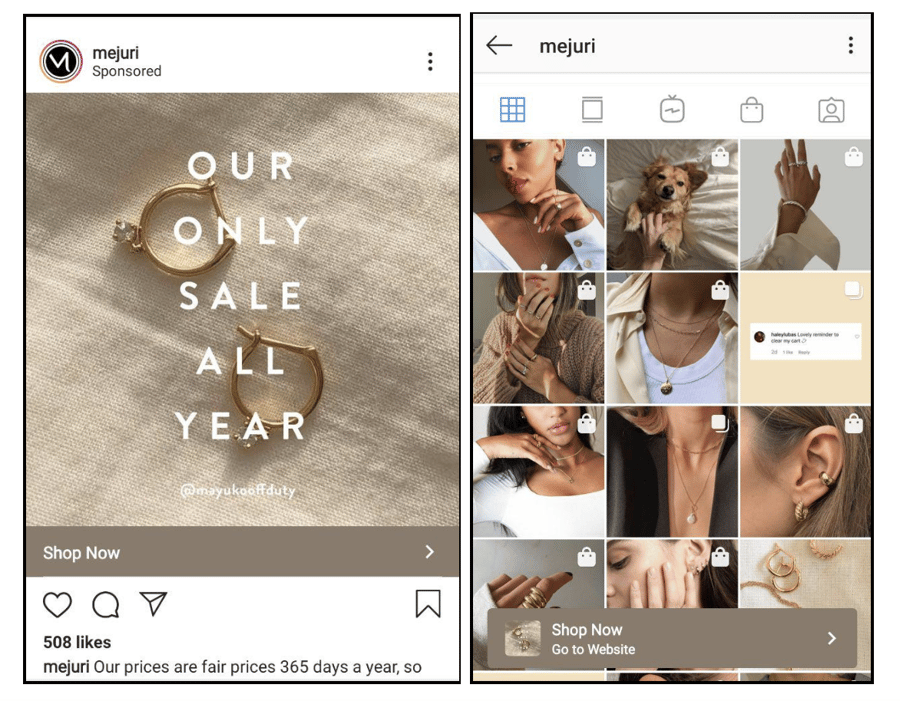 This is why it is important to create ads that fit right in your existing current content plan. When selling on Instagram, don't forget to stay true to your brand.
The easiest way to go about this would be to choose from one of the posts you've already published. Go for an image that sells your product or service well, and in a way, still represents who you are as a brand.
Once you've selected that post, click on it and tap on the PROMOTE button below the image.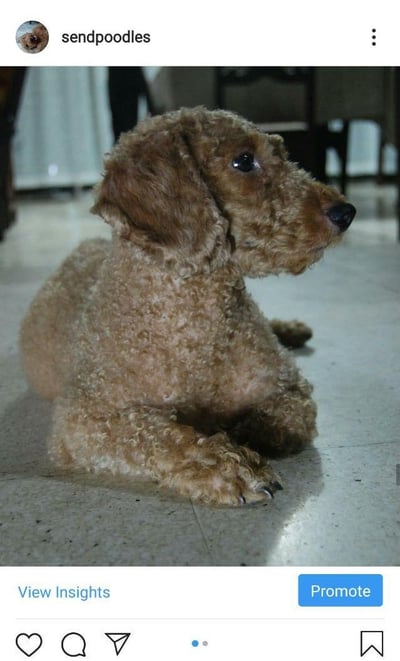 If you prefer to run an ad using a new post, the rule still stands: make sure it fits in with the rest of your content.
But what if the ad you plan to run features your products, while the rest of your content mainly features lifestyle shots? You can still achieve cohesion by editing the image to fit into your brand's current color story.
Before publishing, run the image through a photo-editor like Instasize. Choose a filter that represents your brand, or simply edit the colors of the image to match the look and feel of the rest of the posts on your page. Once you're happy, publish and promote.
Tip 4: Turn Your Catalog into an Ad
One of the newer formats worth getting into is the shopper ad. Although shopping posts have been around for a while, Instagram recently started letting entrepreneurs run them as ads. And, like your typical shopping post, shopping ads allow you to add clickable price bubbles within the image, leading viewers to a product description page within the platform itself.
This is perfect for when you want to showcase various products in one image — or if you want to streamline your business by using your Instagram page as a supplementary or replacement eCommerce site.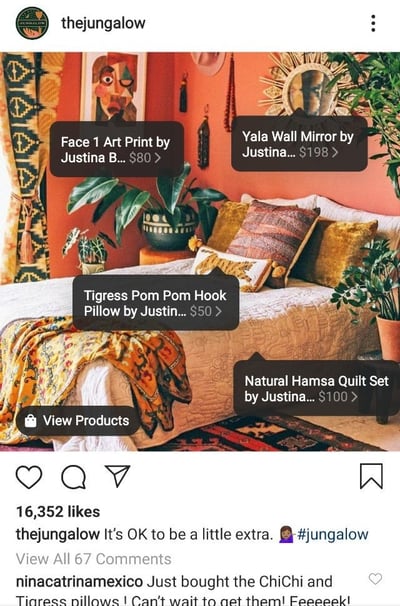 To create a shopper ad, you first need to have a product catalog up on Facebook. Connect that to your Instagram page and wait for approval. Once you get the go signal, check out your Settings. Go to the "Shopping" section and select "Products." Choose the product catalog you want to feature.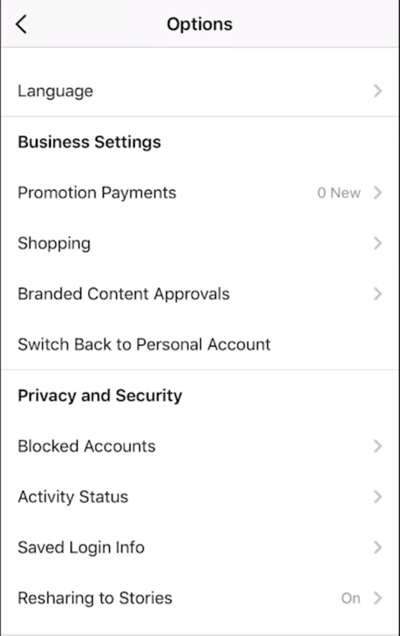 Next, create the post. Upload the image you want to use, then edit and caption appropriately. Once you're happy with the post, tag your products as you would tag users. Simply hit "Done" to publish.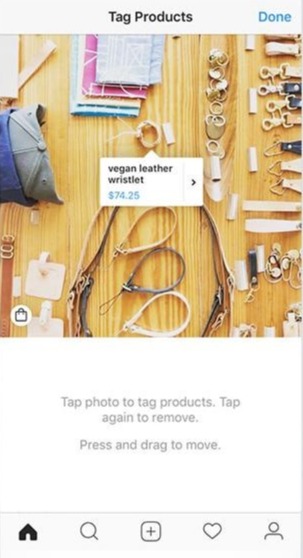 Tip 5: Partner with Influencers
According to reports, 92% of consumers trust the recommendations of peers over other forms of advertising. While this doesn't necessarily mean you should ditch all your other advertising efforts, the number clearly shows how important social influencers still are, and why you should leverage them to supplement your current marketing plan.
Want to find influencers to partner with? Try checking out influencer marketing platforms like Upfluence or HypeAuditor. Search through their database to see which ones have the reach that best fit your brand. Of course, you could do the DIY method and sift through your followers and consider those with a relatively large following.
After you've found potential partners, study their following and determine your objective.
Are you looking to build your audience? Have your partner influencer introduce your brand to their followers, just like we touched on in Tip #1.
Would you like quick results in terms of sales? Go for influencers whose following is similar to yours, then have them promote your products.
Conclusion: Learn and Adjust
What's interesting about marketing on Instagram is that success is subjective because depends on the brand and its marketing strategies. What works for some online businesses may not work as well for others.
So, if you want to see profitable returns on your advertising investments, it is best to spend some time studying your brand first. Before deciding to turn to ads, make sure you are happy with your overall marketing plan and are sure about the audience you want to target.
Once you've got all that down pat, keep studying your market and your metrics as you go along. Check your Insights regularly and see which kinds of content work best. Keep yourself updated with the latest advertising formats on Instagram, and with your current marketing strategy, see how you can creatively leverage on the social medium to boost sales for your business.