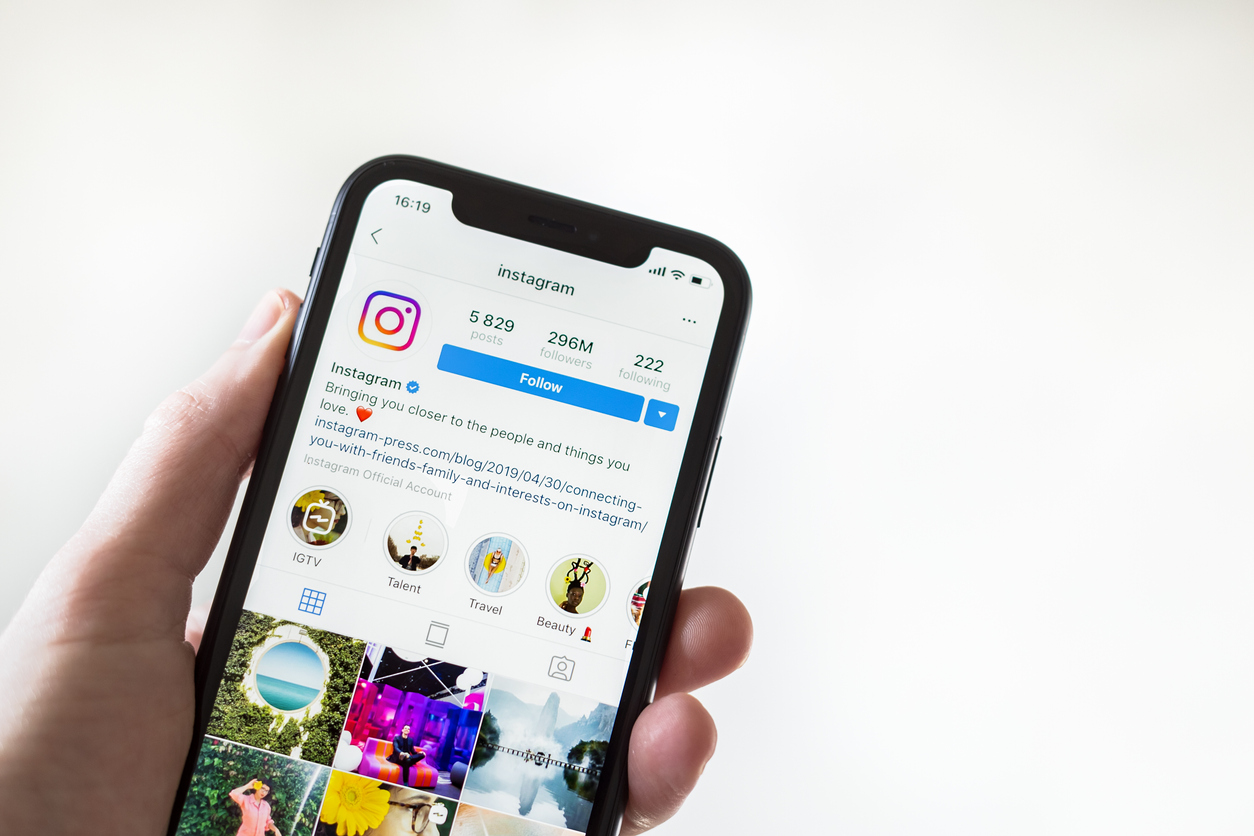 Your business can't afford to ignore Instagram. Not only is the social media platform a great asset for engagement and content marketing, but it's now an eCommerce platform in its own right.
Instagram has recently announced their newest platform update. This update introduces "Instagram Shops" and "Checkout for Instagram" to help brands looking to sell their products on the app. These features will streamline shopping for users and businesses.
Are you confused about how Instagram Shops and Checkout on Instagram work? Are you unsure if you should enable them on your profile? Read through our guide on Instagram's new shopping features and find out if it's right for your online business.
What are Instagram Shops?
Selling on Instagram isn't entirely new. Before, brands on Instagram were only able to add product tags to take customers to their own site. Instagram profiles have also been able to list products in a catalog, all of which were listings that directed away from Instagram. But, with the new Shops on Instagram update, things are changing.
Now, businesses can add a custom storefront built into their Instagram profile, referred to as Shop on Profile. This storefront will appear as a shopping bag icon on the profile. On this storefront, you can create custom "collections" of products. Business can now customize the shopping experience and organize products into brand-specific topics.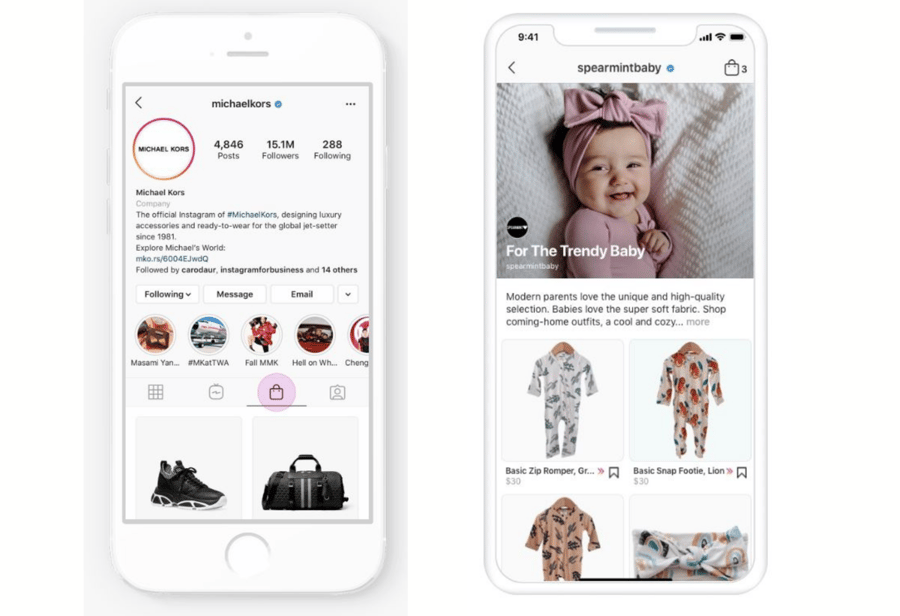 Product pages, referred to as Product Detail Pages or PDPs, have been updated as well. The PDP will show relevant information for the specific product, such as a description, images, pricing, stock, and more. Whenever a product tag is added to an image for a certain product, that image is added to the image carousel on the PDP.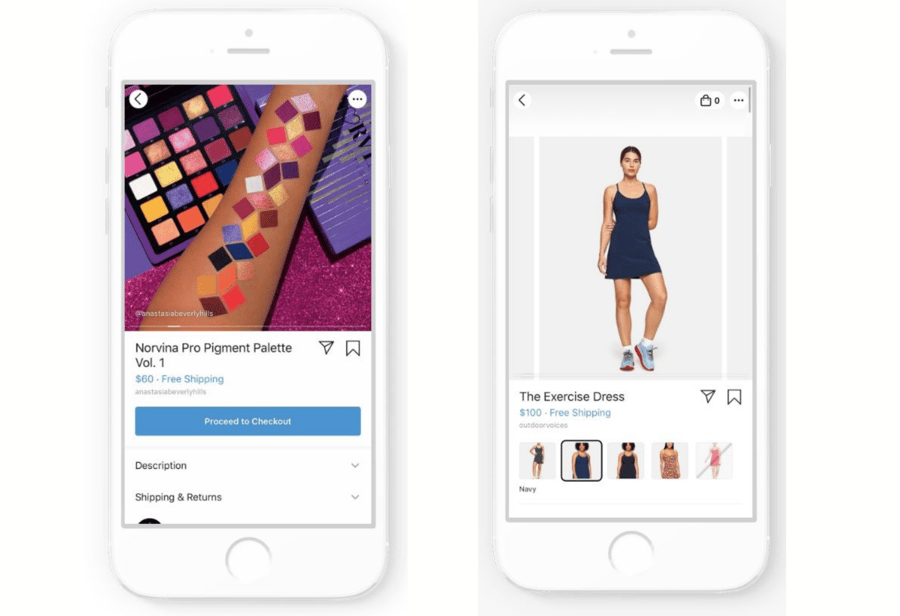 Posts with product tags will also appear in the "Instagram Shop" section of the Explore tab. Instagram states that this will be a "shopping destination where people can discover products and brands they love." Product tags can also be added to Instagram ads to instantly convert targeted users.
What is Checkout on Instagram?
Rather than directing customers to your own website, customers can now buy your products within Instagram. This can be done either from posts or stories with product tags or within the Shop on Profile. Customers can securely buy products without leaving Instagram by paying through Facebook Pay. Now, Checkout supports PayPal and credit card payments.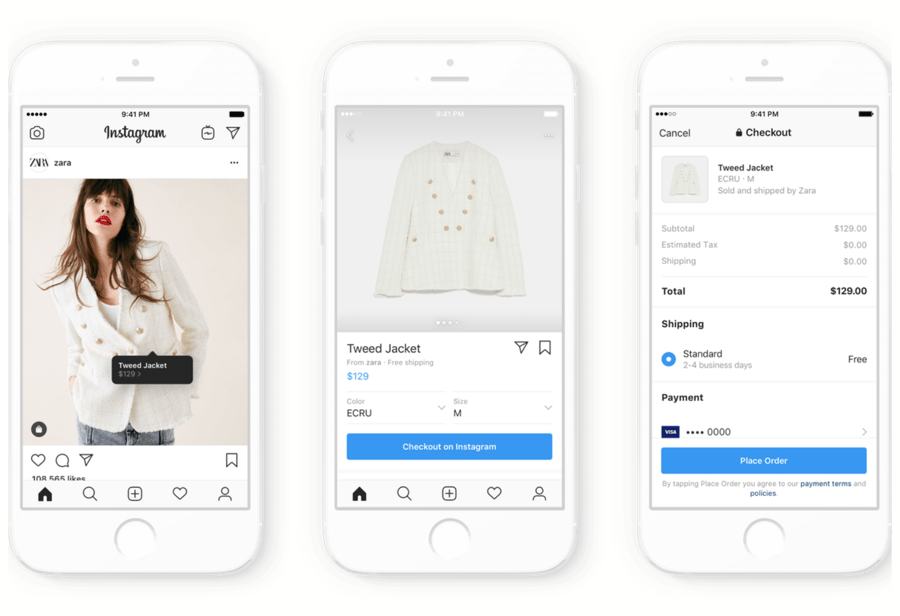 Currently, product tags in posts and stories can only use Instagram Checkout if you're within the United States and use USD. Otherwise, product tags will still send customers to your own website.
If you enable Checkout, Instagram charges a transaction fee of 5% on each sale (or a flat fee of $0.40 on transactions of $8 or less).
To use Instagram Checkout, you will need to follow Instagram's Commerce policies:
Provide an email address for customer service inquiries that is checked regularly
Reply to customer service inquiries within 2 business days
Keep inventory updates and remove out-of-stock products
Ship out orders within 3 business days and add tracking information
Accept returns of new and unused products within a return window of at least 30 days
Issue refunds within 2 business days after you receive the returned items
5 Reasons Why You Should Have an Instagram Shop
Now that you understand what Instagram Shops and Checkout are, you may be wondering if they're actually beneficial to your brand. Let's dive into some of the main reasons why you should consider opening up shop on Instagram.
1. Shopping is More Convenient
87% of customers say that complicated checkout processes lead them to abandon their shopping. By adding your products to your profile and enabling Checkout, potential customers will be more willing to buy.
Catching customers at the moment of discovery is vital, and nowhere is that moment more prevalent than on social media. Impulse buys will be much easier to make, boosting your conversion rate in the process. And, Instagram users will feel safe making secure purchases on the platform.
2. Reduce Checkout Friction
Instagram Shops and Checkout work to make shopping seamless. Not only will buying be more convenient, but there will be much less friction on the path from discovery to buy. One major online shopping pain point for customers is checkout friction. Before, they'd have to tap on the product tag, navigate to your website, enter their information, and finally check out.
49% of customers want an easy payment system that saves their information. With Checkout on Instagram, all the customer's payment information is saved securely for any future purchases. This reduces the barrier to purchase for customers, leading to more conversions and lower cart abandonment.
3. Your Products are Shown to More Users
According to Facebook data, 70% of shoppers use Instagram for product discovery. By enabling shopping and adding product tags to your posts, your products will show up in the Explore tab's new "Instagram Shop" page.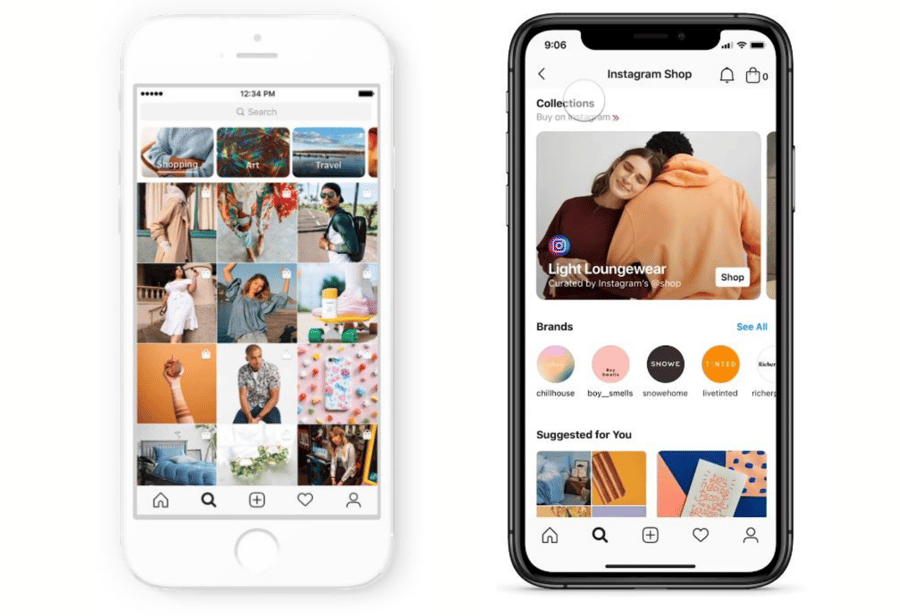 Instagram users scrolling through the new Explore tab already have high-purchase intent. Additionally, potential customers that are already interested in your niche will now see your products. In this way, you're actually benefiting from Instagram's targeting algorithm.
4. Your Content Can Directly Convert
Posting content on Instagram won't just be content marketing anymore. Because your posts can be powerful visual marketing content and sales funnels, you're hitting two birds with one stone. You can customize the buyer's journey and capture users as they're scrolling through their feed while giving them a pathway to buy.
5. Brand Storytelling is Easier
When your business uses brand storytelling, it's engaging customers through stories that they can relate to or share values with. Brand storytelling has become an effective marketing tool that fits social media perfectly. With Instagram's new features, you can easily combine engaging visuals with shopping.
Creating Collections on your Shop and adding descriptions to them allows you to curate themes that represent your brand. Posting image slideshows with different products on each image as you tell a compelling story gets people engaged. The options are seemingly endless for your brand.
How to Start Selling on Instagram Shops
Are you sold on Instagram Shops yet? If so, let's go through each step necessary for selling on the social media platform.
At this moment, the new Instagram Shop and Checkout features are still in their beta phases. This means that only select brands can enable them on their Instagram Business profile. If you'd like to be part of the beta program, you can apply using the checkout interest form.
1. Check that your account is eligible for Instagram Shopping.
Before you can open up shop on Instagram, you first need to confirm that your account is eligible. You'll need to meet the following requirements to be eligible for Shopping on your account:
Your business must be in a supported market.
Your business must sell an eligible product.
Your business must follow Instagram's Merchant Agreement and Commerce policies.
Your business must own an online store.
2. Make sure that your Instagram profile is a business account.
Only Business or Creator accounts can sell products on their Instagram profiles. If your Instagram account isn't already, you'll need to make it a Business account. This is simple to do within the app. With a Business account, you can also access Instagram Insights, which are useful for monitoring the performance of your posts.
3. Connect your Facebook Business page.
To sell on Instagram, you'll also need a Facebook Business page that's connected to your Instagram profile. Just like your Instagram profile, make sure that your business's Facebook page is a Business page. Then, connect it to your Instagram account within the app.
You'll also need to set up a Business Manager account. Aside from allowing you to sell on Instagram, it also lets you manage your ad accounts and pages.
4. Set up your shop with Commerce Manager or your eCommerce platform.
With everything connected, your next step is to choose how you want to set up your shop. If you already have all your products on an online store with a supported eCommerce platform, then you can integrate with it. Otherwise, you can set up your shop in Commerce Manager.
After integration, you can select the checkout method you'd like to use and the sales channels you'd like to sell on. Do you want to sell on Facebook as well as Instagram? You'll determine that here.
5. Upload your product catalog.
Depending on how you've set up your shop, your next step is uploading your products into Instagram. You can use the Catalog Manager to upload your Facebook Shop product catalog. Or, you can upload your catalog through am eCommerce platform partner integration. Instagram currently supports platforms like Shift4Shop, Shopify, BigCommerce, and more.
The products in your catalog should include necessary details, such as:
Inventory
Product names
Product description
Sizing
Shipping fees
Prices
6. Submit your account for review.
To get approved for selling, you'll need so submit your account to Instagram for review. You can do this in your Instagram profile's Settings by signing up for Shopping.
After submitting your account for review, you'll need to wait for approval from Instagram. You can check your approval status in the Settings for Shopping at any time. In some cases, Instagram may ask you to provide more information to prove ownership of your website domain. This can be done by completing Instagram's domain verification process.
7. Turn on Shopping features.
Once your account is approved, you can now turn on Shopping for your Instagram Business profile. To turn it on, navigate to Settings, then Business, then Shopping. From here, select the product catalog that you want to connect to your account and you're ready to go!
8. Add product tags to your posts.
With Shopping enabled, you can start tagging your posts with product tags. Your followers can tap on these tags to go to your Instagram product page, where they can buy it instantly. Product tags can be added to both posts in the feed and stories.
Additionally, when you add a product tag to a post, it will auto-populate in that product's image carousel. This makes the product page within Instagram more dynamic and engaging for customers.
10. Create Collections on your storefront.
One of the newest features for Instagram Shops is the Collections feature, which will appear on your Instagram Shop's storefront. To create a Collection, go to the Commerce Manager and click Edit. Within the homepage section, select Add to create a new collection. From here, you can choose how you want your collection to look on your shop – either a header image or a grid of products.
Next, select "Create new collection" and name your collection. Select the products from your catalog that you want to include in your collection. You can also add a description to your collection to add depth to your brand.
When you're done, publish your collection by selecting "Submit and Publish." You'll need to wait 24 hours for it to be reviewed by Instagram before it automatically appears in your shop.
Best Practices for Selling on Instagram Shops
Simply posting products onto your Instagram profile isn't enough to gain sales. To get the most out of Instagram Shops and Checkout on Instagram, follow our best practices.
Post about your shop on the feed and stories.
With your Instagram Shop up and running, you want to let all your followers know that you're open for business. Use both feed posts and stories to build excitement, and even hype up your followers for a launch.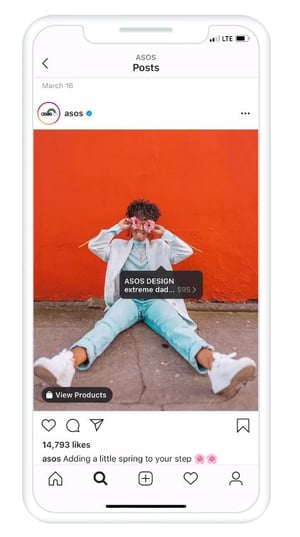 When posting on your feed, you should focus on building your brand's identity on the platform. Feed posts will show up in the Explore tab, so you want to post content with visuals that grab people's attention. Post images that add context and show products in action. When you add a product tag, remember that those posts will be added to your PDP's image carousel. In the post description, remind your audience that they can now buy directly from that post.
Posting on your story is about showing your followers the authentic side of your business in engaging ways. There are several ways that you can promote your shop from your stories. For example, answer frequently asked questions about your store or products and pin them to your profile as story highlights.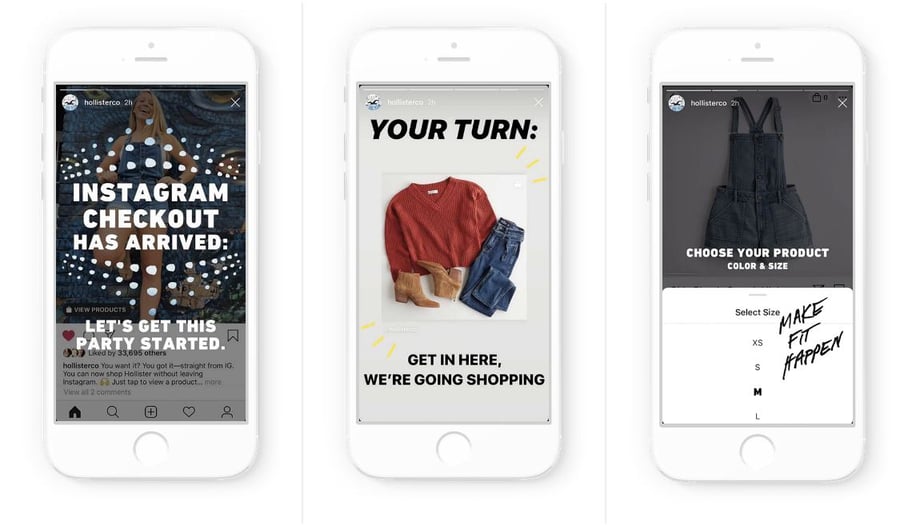 You can also show behind the scenes content for the development of a product and add a swipe up option to buy. Swipe up options aren't just for your store though, as they can also drive traffic to Collections on your shop. Because the feature may be new to many, you should also create a step-by-step guide on how your audience can buy from your Instagram Shop.
Use the Shopping with Creators feature.
87% of people say that influencers have inspired them to buy a product. If you understand Instagram, then you know how important influencers are for brands.
With the new Shopping with Creators feature, you can create an approved list of Instagram users. These users will be able to add product tags to their posts featuring your products. This way, influencers will be driving traffic from their audience to your Instagram profile's shop so that they can instantly buy as soon as they see it.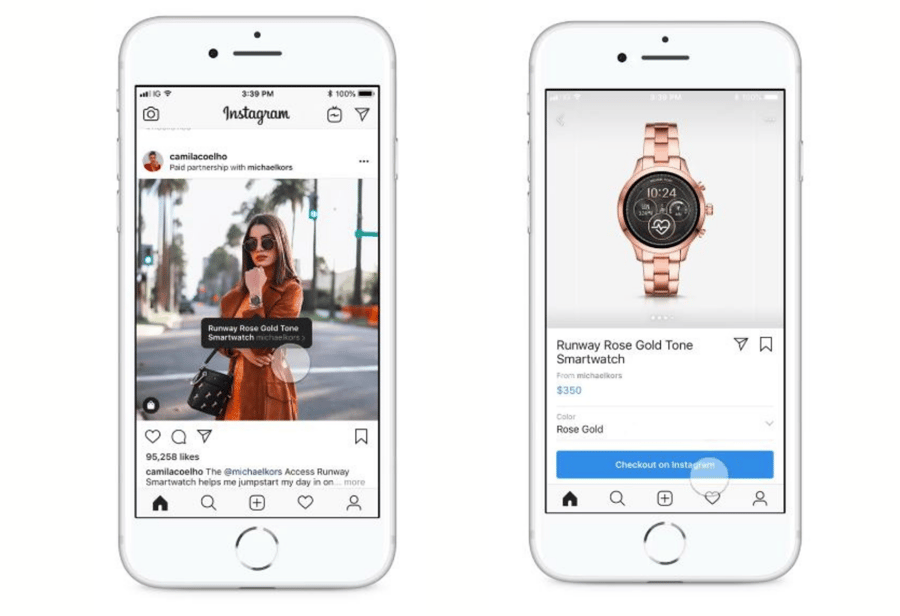 Consider working with the following type of users:
Influencers on your PR list
Creators or partners you've worked with in the past
Publications or high-profile accounts you're featured on
Employees with large followings on Instagram
The Shopping with Creators feature is exclusive to businesses that use Checkout on Instagram. So, you'll need to have that enabled to take advantage of its benefits.
Offer products exclusive to Instagram.
While driving traffic to your online store is important, you'll also want build up your brand's social. One of the best ways to bring people to your new Shop is by launching products exclusively on Instagram. This means that customers won't be able to buy them from your own website. Instagram exclusivity not only creates an enticing element of rarity, but it also gives customers a reason to explore your Shop.
Launching a product only on Instagram can be a great way to build hype around your brand and create a "moment" for your industry. Leading up to the launch, you can post on your feed, stories, and get creators in on the campaign. Let all your customers know exactly how they can secure your new product with Checkout and get ready for launch day!
Use high-quality photos for your product catalog.
Instagram is all about visuals, your product photos should be high-quality. The main product photo should clearly display the product without much extra flair. Extra images in the PDP's image carousel can add personality and show your product in action – these photos should also be high-quality.
Moving Forward
When social media platforms add new features, businesses have to keep up. Instagram's new features are especially important to take advantage of for online businesses. While there may be a few drawbacks to selling on Instagram, such as limited customer data and transaction fees, there are also a variety of benefits:
You've created a much more convenient way for shoppers to buy your products.
You're getting your products in front of more eyes with high purchase intent.
Your visual content marketing can now directly convert customers.
You can leverage the power of influencers much more seamlessly.
If you do choose to use Instagram Shops and Checkout on Instagram, it's easy to connect your online store to your profile. With all your channels connected, selling to customers where they are has never been easier.