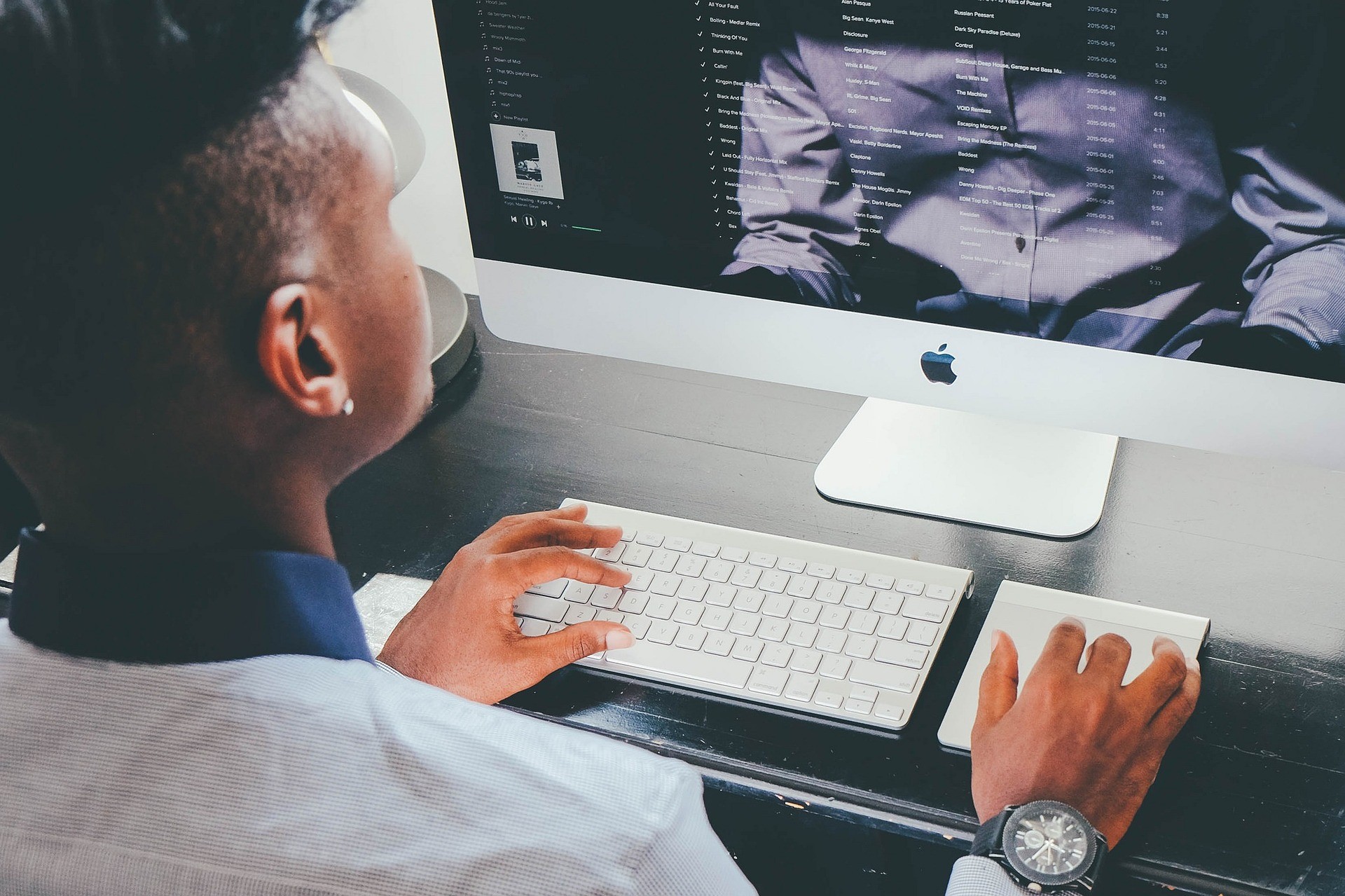 Links from leading professional websites act as a sign of support to Google. The more people that show support for your site, the more authentic and honest you become. One of the essential strategies which all SEO professionals provide you are building links and removing any existing link building errors.
Today, we are explaining top link building mistakes, which we usually experience in our link building operations. Mainly, if you are a blogger and doing business as an individual, it is always a great idea to apply any tool to manage your backlink building operations.
Link building plays a vital role in SEO – mainly in off-page SEO. Many link building procedures are designed to to gain backlinks to your website from other sites with authority.
Note that if you need to rank well on Google, you do not require just any backlinks; you require quality links.
It's common for people to unconsciously make basic mistakes when link building, which can end up damaging your ranking rather than improving it. So, below are some top link building mistakes that you must always take care of.
1. Thinking that "More" is Always Better
Composing quality content to feed your link building strategy is a must. But you must always remember that quality matters much more than quantity.
With long-form content, this philosophy must be at it's core. Work towards making your content valuable, and do not merely combine information to create length.
When building a study or reflecting on data, you are required to select the most impressive data. You don't just reveal all of it, or else journalists may not notice the true meaning of your findings. This means that you have to choose the kind of data you'll be using in your blogs, infographics, or any other form of media – make sure you use the most relevant and the most helpful data you can to emphasize your point.
What should you do instead?
If you hire a link building service, or using any link building software, part of the strategy would likely be the creation of content that focuses on giving value to your customers instead of just revealing as much data as possible. This means you have to focus on making sure you show customers what you can provide them through the information you share, and that your content is organized in a way that elevates your topic in mind to fit your niche better. Here are some other considerations:
Begin reviewing the content you have and eliminate anything less appropriate, valuable, or exciting.
Go over every section and ask yourself what readers might be missing by eliminating it.
If by eliminating that content, you misplace significance or value, then you need to keep it.
If you are not actually missing very much, then you would most likely benefit from trimming it out.
2. Obsessing Over Third-Party Metrics
Third-party link metrics, while necessary, must be practiced with a grain of salt. You need to make sure that the link metrics you rely on aren't just there "as they are," but these numbers need to have a legitimate effect on your progress as a website. This means that it's useless to keep track of statistics that won't even add value to your strategy.
Obsessing over them when establishing a link building operations may lead to:
Reduction of personal evaluation
Inability to strategize for the future
Production of an unbalanced link profile
What should you do instead?
You must never ignore an excellent link building possibility.
Some of the SEO practitioners have multiple matrices for how they have estimated link probabilities. By the time they are prepared with link evaluation, they will only have some of the link possibilities left to utilize.
Always recognize that you cannot utilize all of your link possibilities 100% of the time. There is a lot of stress on businesses to produce only high-DA links.
In this process, it makes sense because customers are spending money on a service, making this a reasonable and messy way to estimate link quality. And we all know that we are required to develop quality links.
But keep in mind that these metrics develop over time. A more high-priced DA today can go falling tomorrow. In this way, DA could be gamed.
3. Failing to Split Things Up
Massive pieces of content can quickly puzzle readers. They may get bored, tired, and ultimately leave your website. When you consider releasing very long-form content, try to see if you can split it in sections or make it a bit more engaging for your readers. Throughout your content, you can organically and naturally link relevant aspects of your website.
A significant form lead that is a substantial piece of text would not influence anyone to link. Likewise, an essential infographic that is lacking information may immediately leave the reader's mind.
What should you do instead?
Try to make your long-form, message-based content easy to understand. This means making sure the kind of content you release isn't just informative, but it's also understandable and is written in a manner best understood by your readers. Consider:
Adding in some configuration details to the page
Utilizing custom navigation for the page
Combining a video or some dynamic graphics
And, for infographics, make sure you tackle points in your industry that not everyone gets to tackle and write about. This also means making the infographic in a manner that's easily understood. Aside from looking into industry trends and statistics, try to analyze:
Splitting it up into smaller graphics for easier digestion
Producing a section for a slightly different niche audience
4. Not Generating Exciting Content
It may sound obvious, but there is a lot of content out there that falls into the current and compelling category, but that doesn't end up gaining links.
No matter what kind of content you are building, you must have something that is distinctive and unexpected.
What should you do instead?
Even when composing long-form content, like how-to articles, try to discover areas that are necessary but have not been reported. This means figuring out what the related topics are and concepts that you can explore which may be lacking in your niche. You may not tackle the same keywords, but just tackling an alternate point of view can help search engines see your work as contextually related to the keywords you want to rank on. This can be a huge advantage on your part, as search engines also consider how you choose topics to write about.
If you are building visible content, the excitement aspect is everything. Infographics that were great numerous years ago may still hold up, but they may not come across as new and unique to readers. When making infographics, be sure that you allocate space in your work to explain what the infographic is about and that the information is presented in a way that is not confusing.
5. Lacking an Elevator Pitch
Neglecting to add an elevator pitch into your outreach usually results in a universal template that is simple to ignore. An elevator pitch is the quickest and easiest way to showcase the unique value resolution of your content. You will require an excellent elevator pitch in your outreach to notice the most beneficial results.
This simply means that, whenever you release anything from your brand, you need to look at it from a long-term perspective. What exactly are you doing with that content release that will make your products and services unique? This is something you should always consider whenever you release new content.
What should you do instead?
An elevator pitch regularly has the top three best parts of your content. How does your content support the people you are reaching out to, or their peers? How does your content help your audiences tackle their respective problems, and how can your content elevate your industry?
Some problems you may decide to respond in your pitch:
If you are sharing informational content, think about what problem your item solves, and for whom. How is it distinct from other items out there?
If you plan on releasing content that entertains, what value can it bring to your audiences? What products and services can this content feature while still entertaining your audience members?
If you plan on releasing graphics and multimedia, what information will you put that can make it something visually appealing and educational at the same time?
Final Thoughts
There is no quick way to achieve long-term ranking outcomes. Purchasing links, generating hundreds of specific union anchor text keywords, and automated link exchanges may incur short-term issues. But you will ultimately pay for it with an extreme decline in rankings.
Link building takes time to build consistent, valuable, and compelling links that both Google and people observe as valuable and relevant.
By concentrating on things like generating great content and implementing value through your goods or service, you can improve your link building strategy.